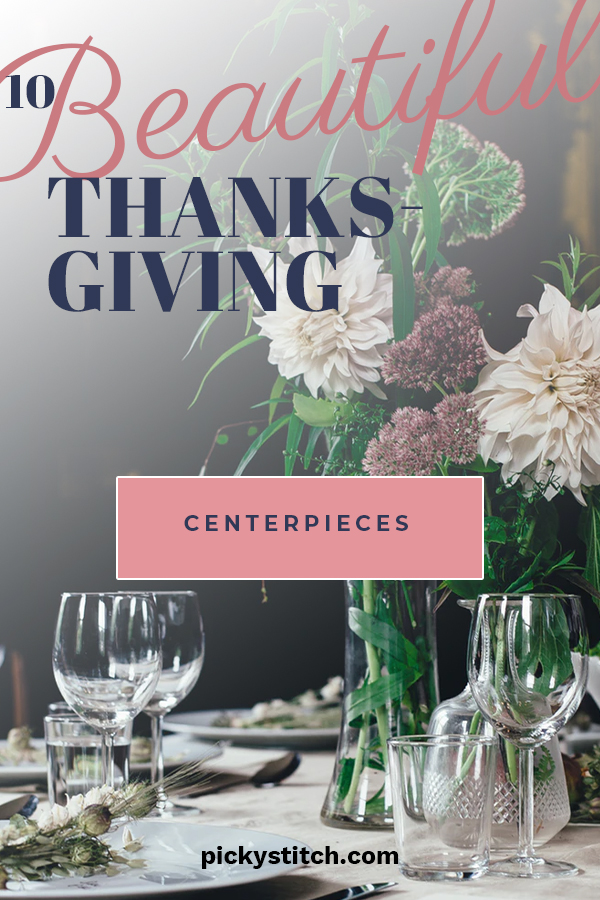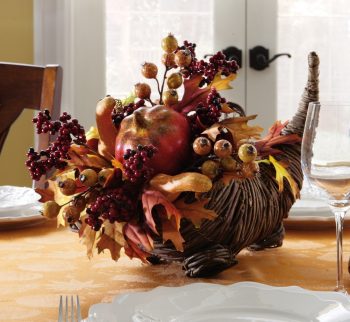 Cornucopias are pretty classic for Thanksgiving and it looks great as a centerpiece! You can make it as simple or complex as you want; just make it look good!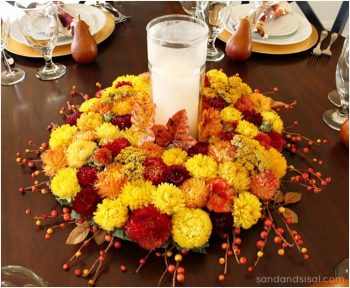 Make a beautiful arrangement of flowers for your Thanksgiving centerpiece. Choose flowers and other foliage that has fall colors—yellows, oranges, browns, reds, etc.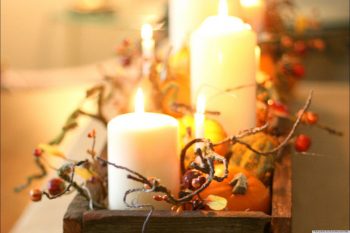 If you can work some candles and rustic wooden pieces into your centerpiece, that would be fantastic. They give you a warm and homey feeling—great for Thanksgiving.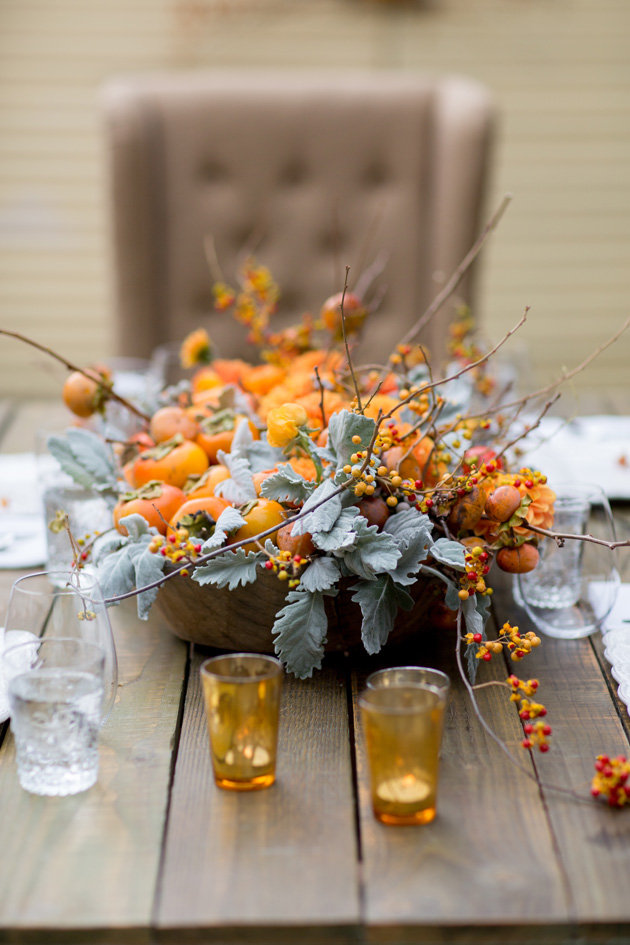 Try a simple but beautiful basket for your Thanksgiving centerpiece. It can be a combination of whatever materials you want; just make it look great.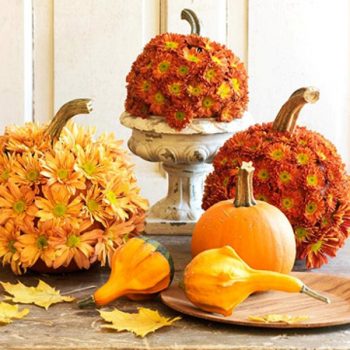 This is beautiful! It's a combination of pumpkin shapes and fall foliage! You can make as many as you need, whatever size you need, so your table looks great.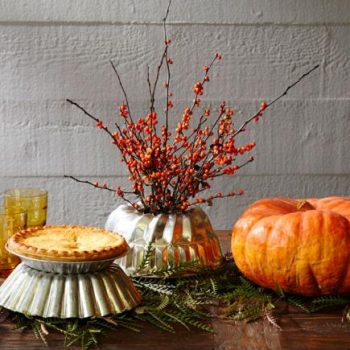 Make a combination of fall foliage and some silver cookware for this year's centerpiece. Add some greens to the table and you should be good.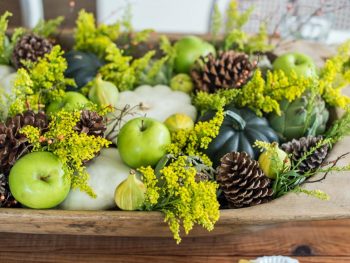 Pinecones are a classic Thanksgiving decoration material, so work them into your centerpiece. Choose pinecones of different shapes and size to make your centerpiece look great.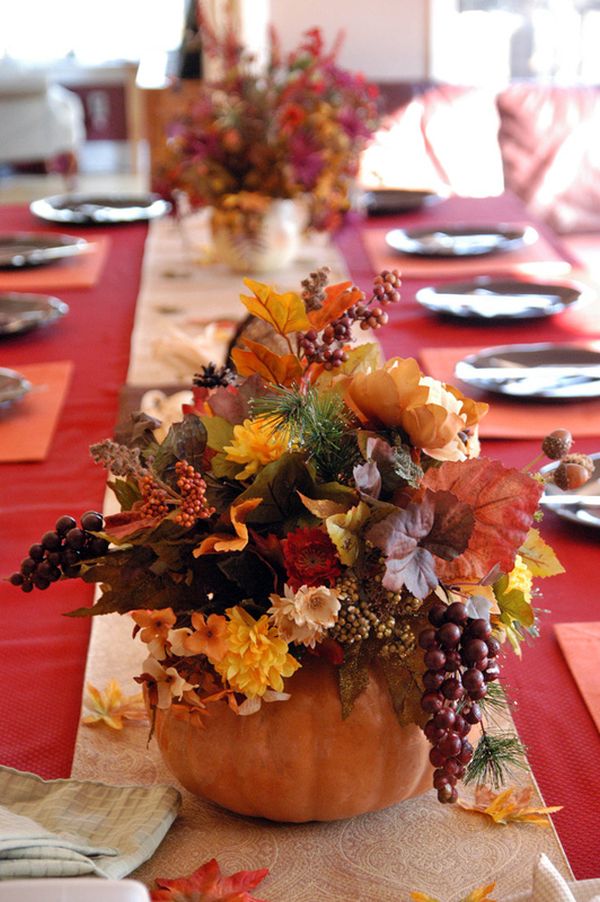 Use pumpkins, squashes, and gourds as containers for your fall foliage and flower collection. Put down a classic Thanksgiving table runner and you should be great!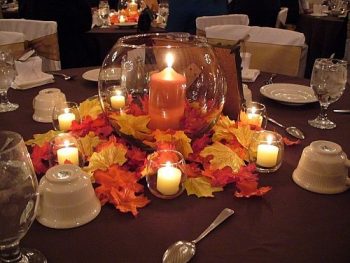 Try some simple glass vases and containers along with a few fall leaves to make a Thanksgiving centerpiece. Put candles in the containers and you're good!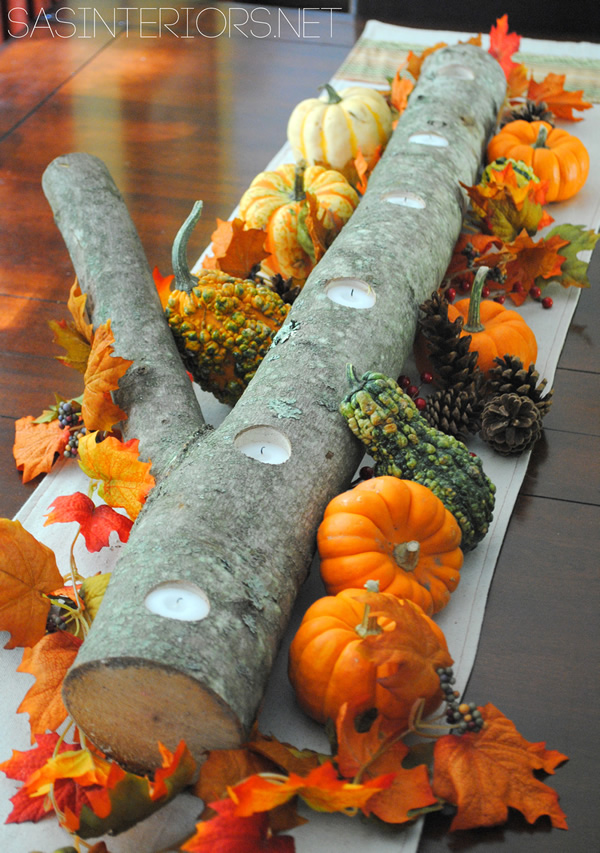 This is such a great idea! Take a small log and use it for your centerpiece. You can even cut some notches into it to hold tiny candles for your dinner!