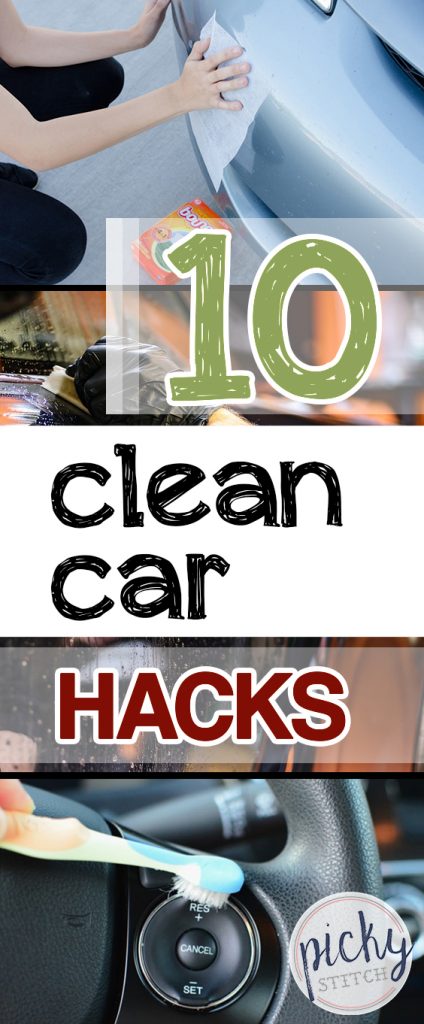 I don't know about you…but I definitely know that my poor car has seen better days when it comes to the cleanliness aspect of things! It can be tough to keep a car clean, and these few car cleaning hacks will get your car looking seriously fantastic. Which car cleaning hacks are you planning on trying? Comment below!
Cleaning Hack #1: A small sponge brush does wonder to remove crumbs and other dust from the small corners in your car. Dampen the brush to more effectively lift dirt!
Cleaning Hack #2: Of course, if the dust is seriously terrible, use a can of compressed air to lift and remove dust from your vents, cigarrette lighters, or any other place where it's needed.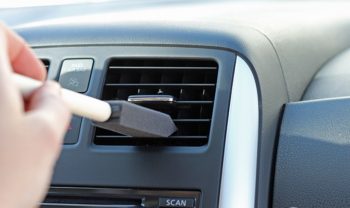 Cleaning Hack #3: Cleaning the inside of your windshield can be tough, but it's a necessary area to clean! Use a windshield cleaning tool like this one, to remove the gunk, dust, and dirt from the inside of your windshield.
Cleaning Hack #4: Use a toothbrush to remove dirt from textured areas like the arm rests or the steering wheel.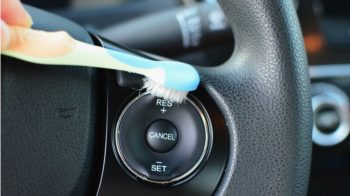 Cleaning Hack #5: Turn a plastic cereal container into a perfect car-sized trashcan with a plastic liner. Stash this on the floor by your passenger seat, and you'll never have to deal with embarrassing trash while carpooling.
Cleaning Hack #6: Use a Magic Eraser to bust grime, dirt, and oils for good! The Magic Eraser is tough enough to handle any mess, but gentle enough for any surface! Add these to your cleaning arsenal ASAP.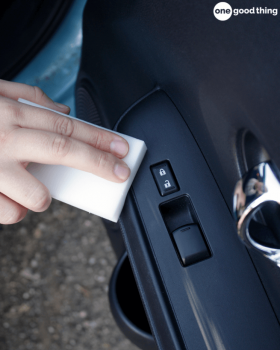 Cleaning Hack #7: Line your cupholders with silicone cupcake liners. Drink holders can get messy, sticky, and grimy in virtually no time at all. Save your sanity by using cupcake liners to trap the mess. Simply toss them in the dishwasher to clean when it's time!
Cleaning Hack #8: Get rid of bug splatters after a long road trip with the help of dryer sheets. They'll scrub them right off!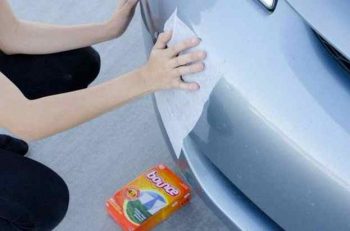 Cleaning #9: Waxing your car seems super taxing, but it can actually do wonders in keeping the exterior of your car nice and clean. Car wax provides a type of shield between your paint and stops dust and dirt from sticking to your car!
Cleaning #10: Keep car upholstery fresh with baking soda spiked with lemon essential oil. Let the baking soda soak into your upholstery for 20 minutes while you focus on other areas of the car. Vacuum up when complete!