Crocheting can be a tricky skill to learn! Instead of fumbling your way around the process, here are some tried and true DIY crochet hacks for beginners!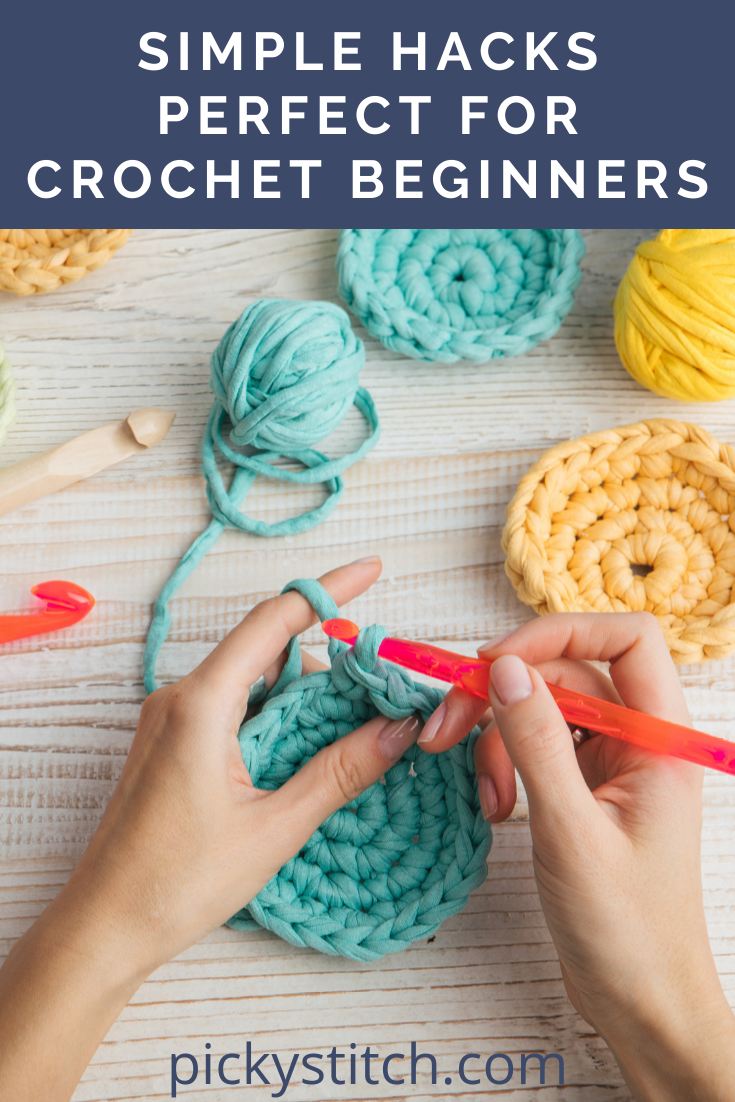 Crochet Hacks For Beginners
Scratchy Yarn
Scratchy yarn is no fun to wear, or work with! Soften scratchy yarn with a quick and easy tutorial. It's as simple as throwing your yarns into the washing machine! Be sure to follow these instructions:

Knotted Yarn
Knotted yarn is a bother! Especially when it's time to start untangling…keep your yarn tangle free with a DIY yarn bowl. Yep, you guessed it, this bowl is made ESPECIALLY for yarn.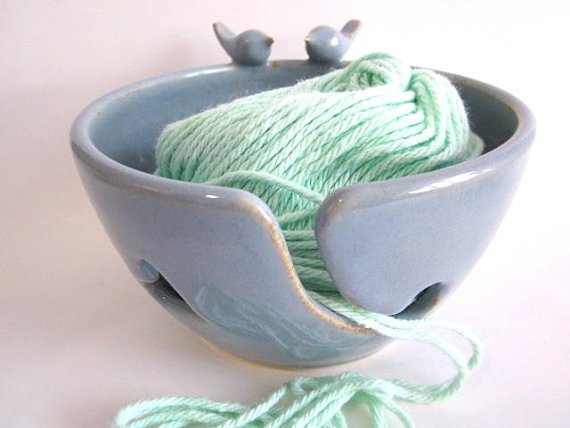 Stitch Markers
Stop using stitch markers when crocheting! Most get lost or misplaced, and simple bobby pins actually work much better!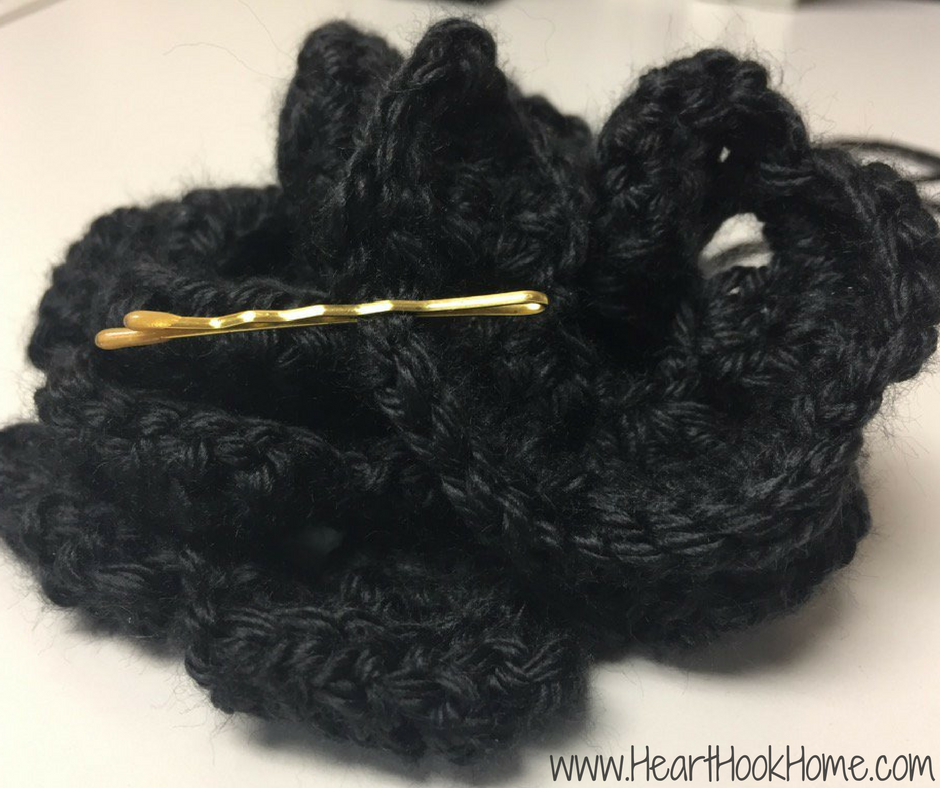 Yarn Bowl
If you don't have a kiln in your backyard to make yourself your own yarn bowl, you can improvise instead! Hold many balls of yarn in one colander for tangle-free crafting. All you have to do is thread the yarn through a hole!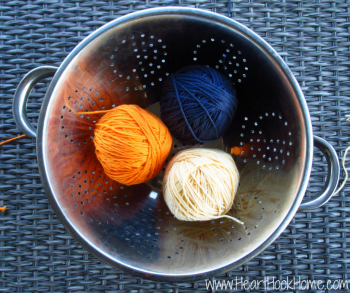 Pom Poms
I love how effortless and bohemian pom poms look on crocheted home decor pieces (and clothing!) make your own with the help of your fave kitchen utensil. Just wrap the yarn around the "teeth" of the fork, tie off, and chop off!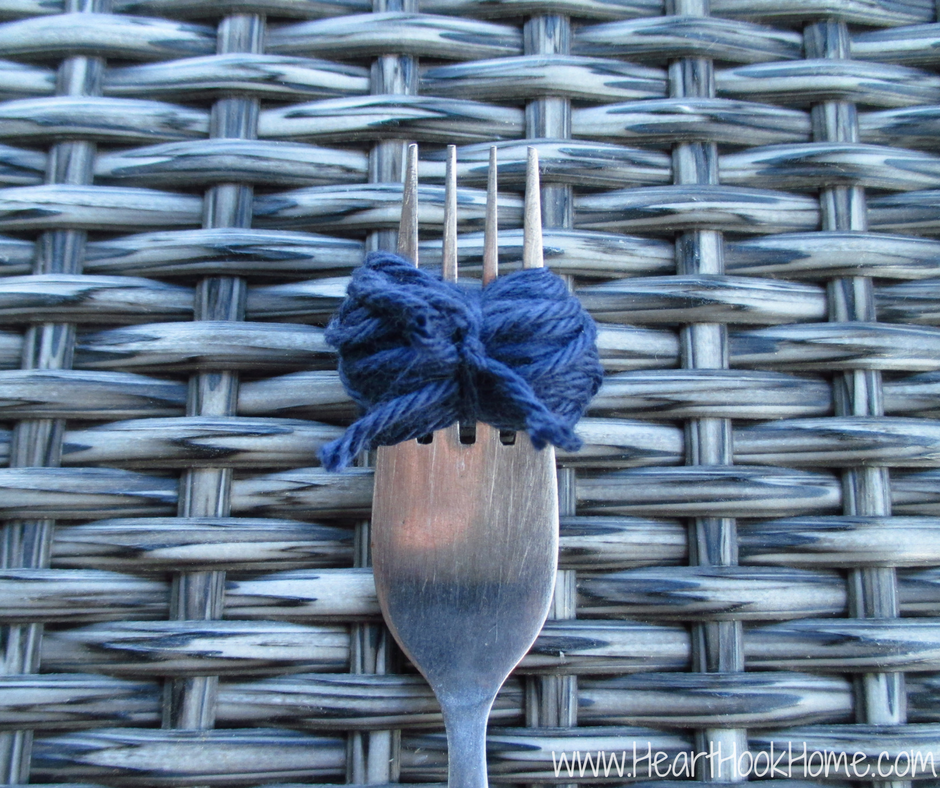 Recycle Yarn
Got an old sweater that you aren't using? Instead of throwing it away, unravel the sweater and use the yarn for another crochet (or knitting) project. All you have to do is cut the yarn down the seams!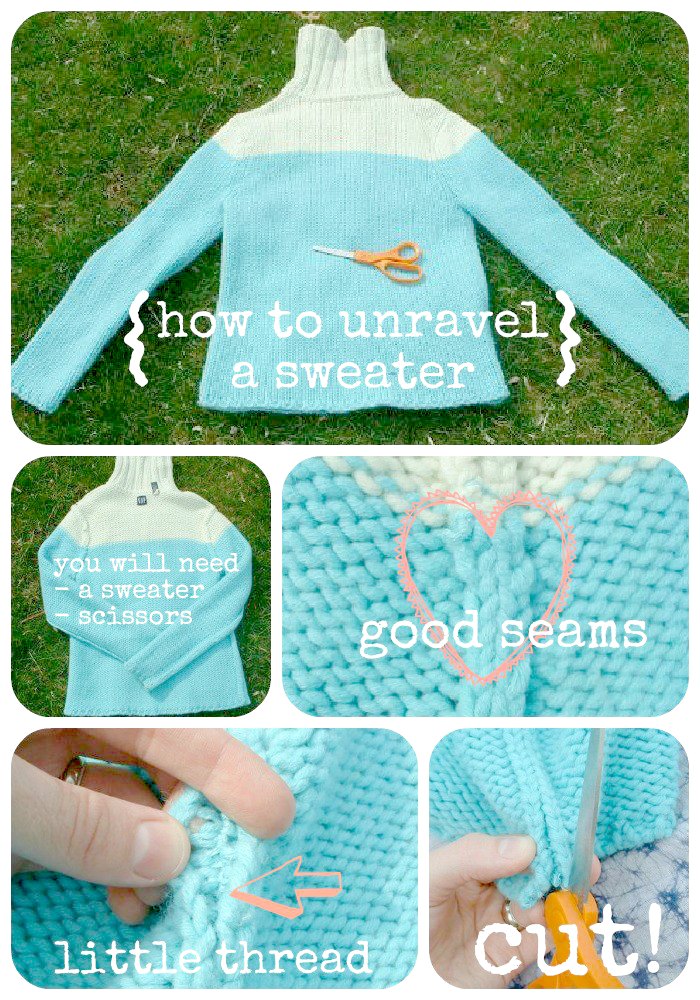 Wine Corks
If you are stepping away from your knitting (or crocheting) project stick wine corks on the end of your needles to keep your place. You'll never drop a stitch again!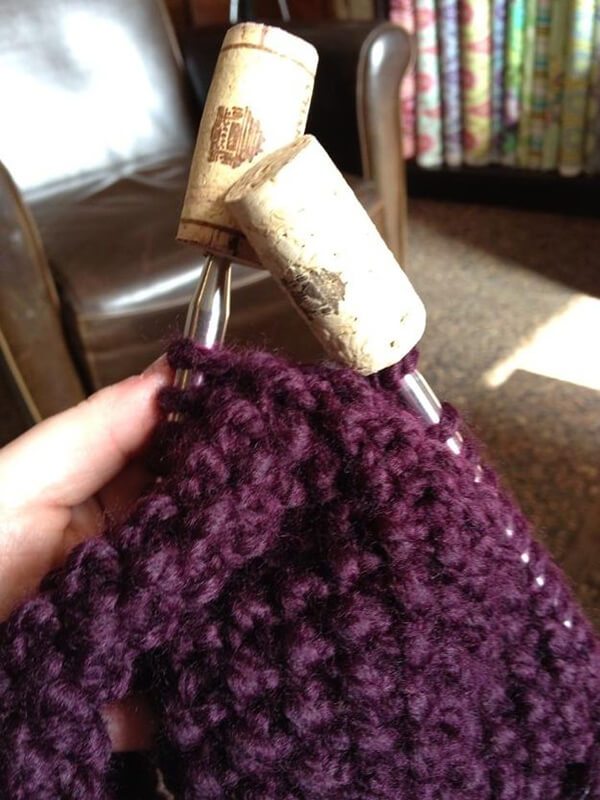 Giant Pom Poms
Remember when I mentioned my love of pom poms? How about we make them GIGANTIC? This is perfect for all the times when a fork-sized pom pom wasn't quite up to our project standards!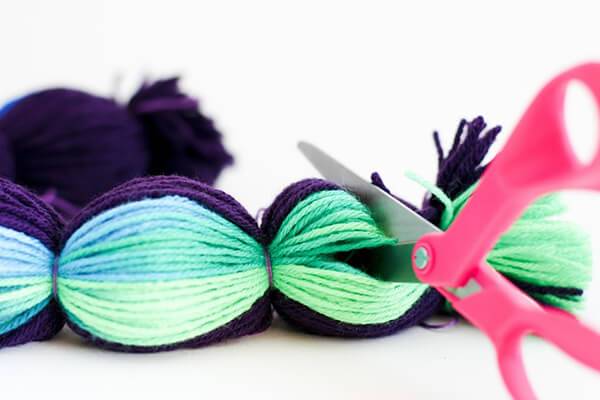 Yarn Labels
Deciphering what the machine wash label means on your yarn can be super tricky! Use this guide to get a straight-forward answer about whether or not you can wash (or dry) your favorite yarn!

Granny Squares
Do your "granny squares" end up looking uneven and messy most of the time? Get perfectly even granny squares, every single time with this great crochet hack! All you need is a stencil of sorts. Who would have thought?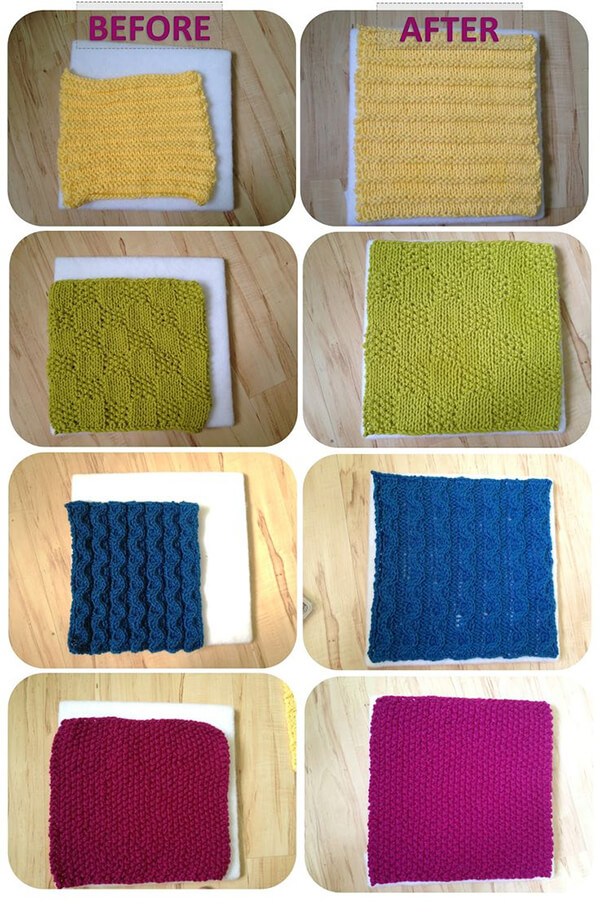 Here's where I found my crochet hacks for beginners:
Scratchy Yarn from Your Craft
Yarn Bowl from Pocket Pause
Bobby Pin Hack from Heart Hook Home
Colander Hack from Heart Hook Home
Pom Pom Hack from Heart Hook Home
Unraveled Sweater Hack from How to Spin Yarn
Cork Knitting Needle Hacks from Facebook
Gigantic Pom Poms from Flax and Twine
Laundry Chart from Stichll
Granny Square Hack from A Modicum of Ingenuity