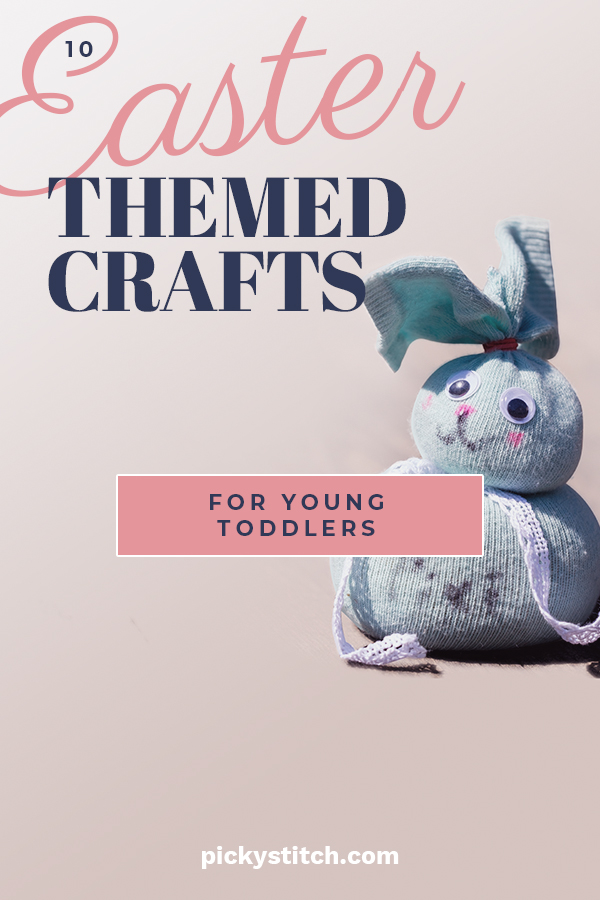 Easter is my youngest girlie's favorite holiday. And who can blame her? Easter is great because it happens within the season of new beginnings. Naturally, your kiddos would want in on all the Springtime fun! Spend an afternoon (or two) on these fun Springtime crafts for the under five crowd. Hopefully there are no temper tantrums included in these fun Easter crafts!
Head to the Dollar Store for all of the crafts needed for this adorable Easter egg tree. You'll need Easter grass, and foam Easter egg ornaments. You may have to help your kids hot glue this together, just to be safe!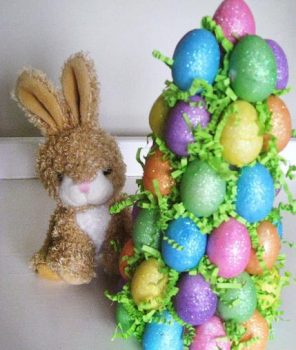 Put your leftover winecorks to good use with this festive springtime craft! You don't need to make any alterations to the cork, simply use it as a stamp and give your chick tiny facial features with orange construction paper and markers!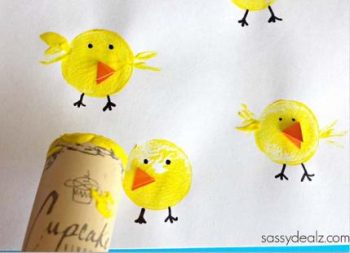 Document the growth of your child with footprint shaped carrots! Use strips of green construction paper for the carrot tops.
**Tip: for minimal clean up, dip feet into paint over a kitchen, laundry, or bathtub sink!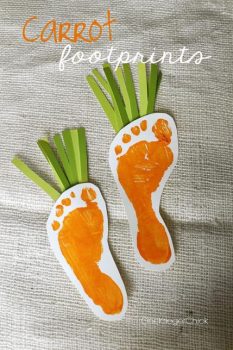 If you look closely, you'll see that the body of this adorable Easter bunny was fashioned from an old napkin! A few strokes of the paintbrush make this an Easter friendly craft project that anyone will love! Plus, if you have a surplus of napkins hanging around, you can put them to good use! Pick up some construction paper for the Easter bunny's facial features.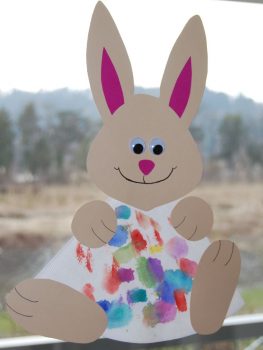 There's nothing better than an Easter crafts complete with your kids' faces on them! Use their footprints as the Easter bunny's hands and ears!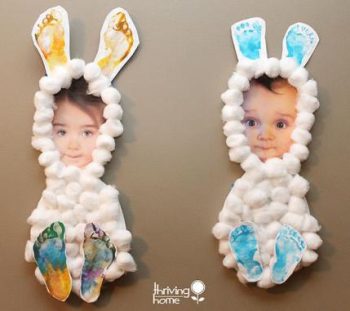 Wait a second! Don't toss out those old egg cartons. At least, not just yet! Cut out the "holders" in your egg cartons and glue them on top of one another. A quick paint job and a few craft feathers give you your first spring chicks in practically no time at all!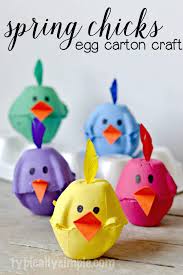 As a Mom, hand and footprint crafts are my favorite because they take me back in time to when my kiddos were little and oh-so  tiny! Cut out an egg shape and give it features with and and footprints. I think these look pretty close to real hens, am I right?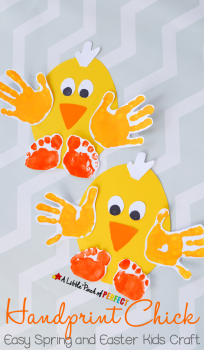 Potatoes are the world most versitile food. It's great for any kind of party, and now, you can even use it to craft! Halve potatoes and use a kitchen knife to cut out designs in your "eggs." Dip in paint and then stamp directly on paper!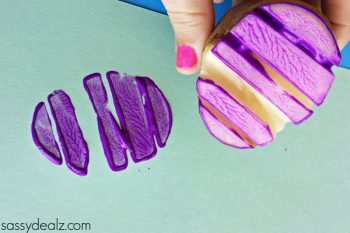 Kids will love this project because they have to get super messy in order for them to make the art happen! Cover your kids hands in paint, creating a kind of hand "stamp" that looks like a springtime tulip. Once fully dried,  place them on a flower stem. or simply draw one in.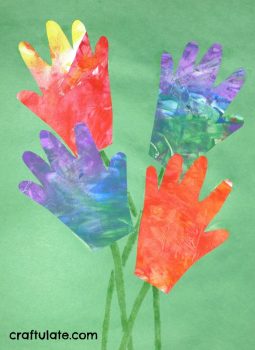 Help your toddlers learn their numbers with this fun Easter themed craft! Label plastic eggs with numbers 1-12. Children must correctly identify a number before they can open their egg!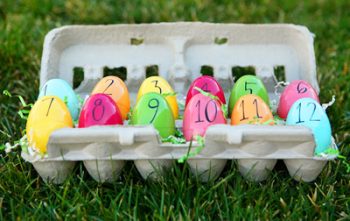 Make one of these fun (and fabulous) Easter crafts for kids by heading to these websites. The links are listed in the order that they appeared.