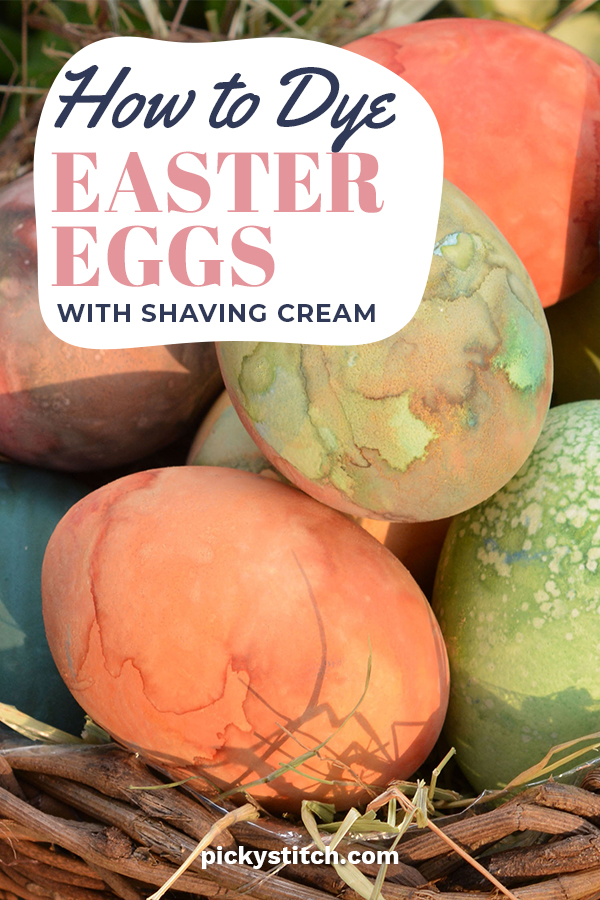 Shaving cream Easter eggs are the latest in designer looks. Easter is early this year, and my kids are already dreaming up their own Easter egg designs. For years, we've used a homemade dye recipe, but I think we are going to change things up with a little method I learned in my childhood. This year, we're dying our eggs with shaving cream!  Seriously! It's a little secret I learned from my grandmother as a kid, and I remember being positively fascinated with the end result every time. Check out the tutorial below to make your own, you probably already have everything that you need at home.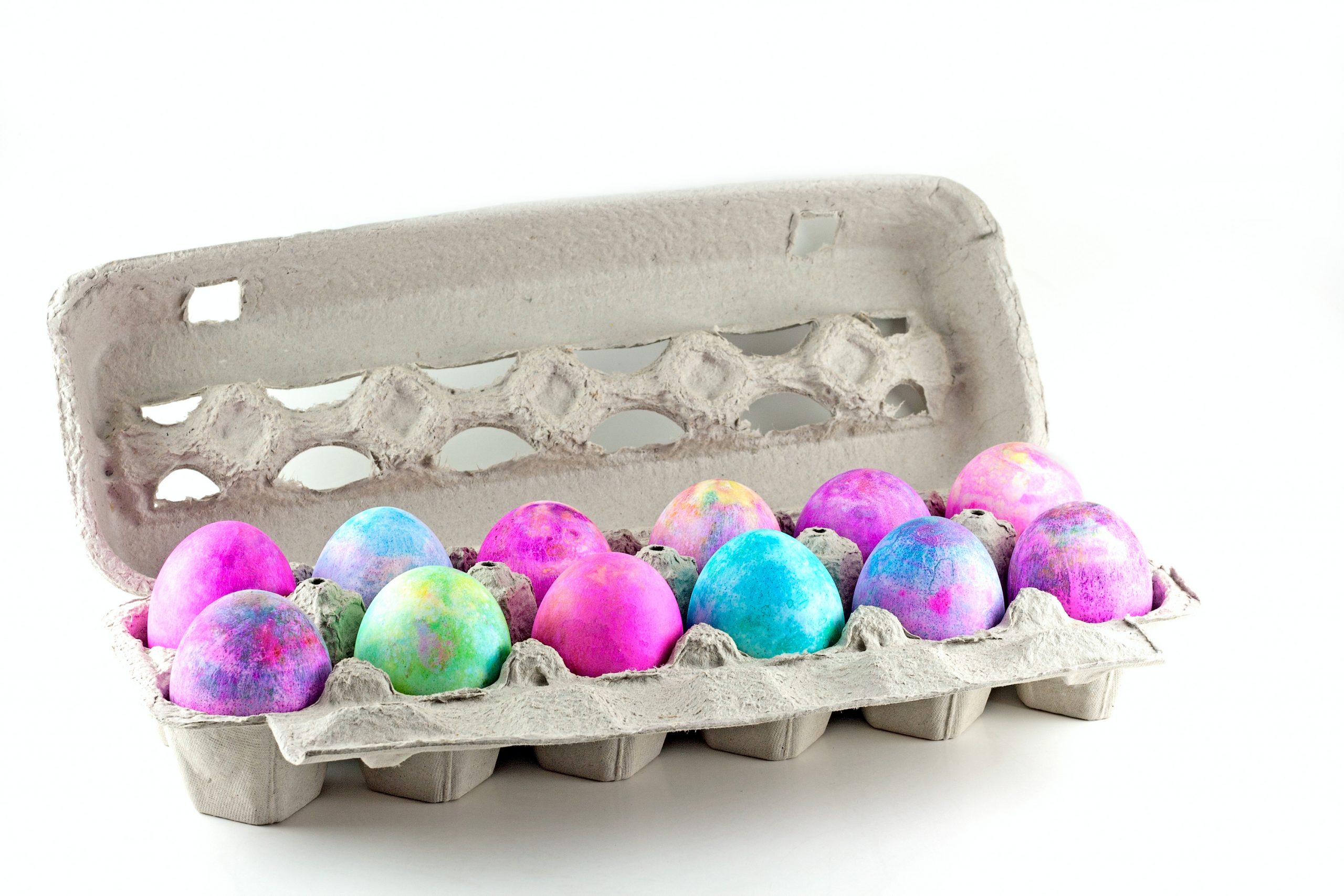 Shopping list:
– Shaving cream (shave gel won't work…it has to be cream to dye the eggs)
-baking pan, dish, or bowl
Step One
To begin, spray a layer of shaving cream out on your baking pan, dish, or bowl. Once sprayed, drop in a few drops of food coloring in to die the cream your desired shade. Use a toothpick to drag the drops of color through the cream. It should look a little like a spider web!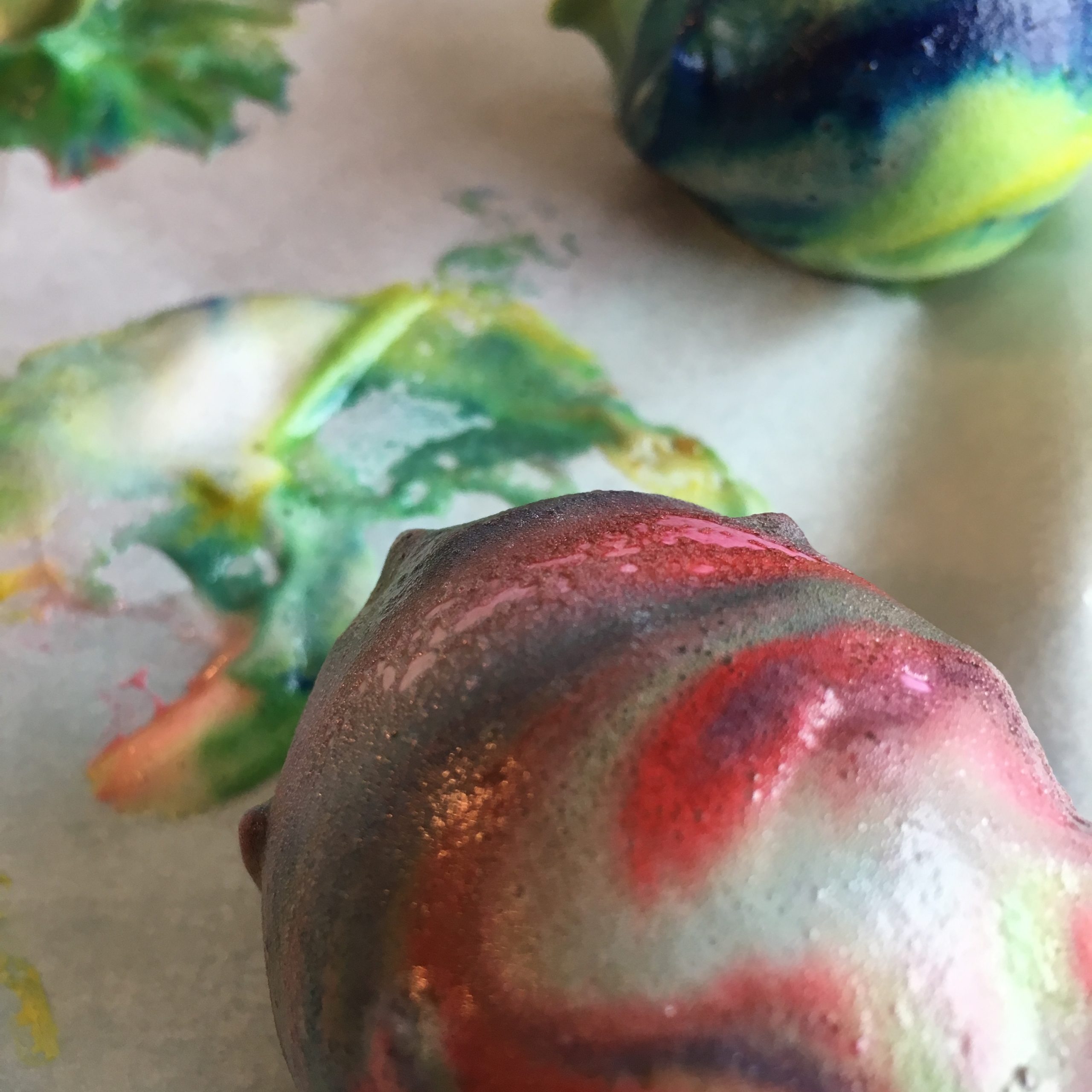 Step Two
When you have created your spiderweb magic, gently roll all of your hard-boiled eggs through the shaving cream. It's important that you roll evenly, so you don't get too much coloring in one area! Place on an empty sheet of cardboard (don't stick them back in the egg carton, or they won't turn out) and wait for the cream to dry.
Step Three
The drying process should take about 10 minutes, and you'll know it's ready when the shaving cream "dries" up. Once dried, use a paper towel to wipe off the shaving cream remnants. The food coloring will stick, leaving you with a really cool marbled Easter egg!
Step Four
Repeat the process until the eggs are gone or you have no more shaving cream! I feel like these eggs are too pretty to eat!
You might love this look so much that every year you make shaving cream Easter eggs.
Check out these other "hippity happity" Easter ideas: