Garages are often forgotten when decorating a home. They're usually the most boring part of the house as only cars spend time in them. But it doesn't have to be that way. Garages can be great spaces for the whole family to enjoy. They can add curb appeal to your home, are a great place for a laundry room or mud room, and can even be converted into a hangout spot. I've posted some of the best garage makeovers so you can get started with your own garage makeover projects.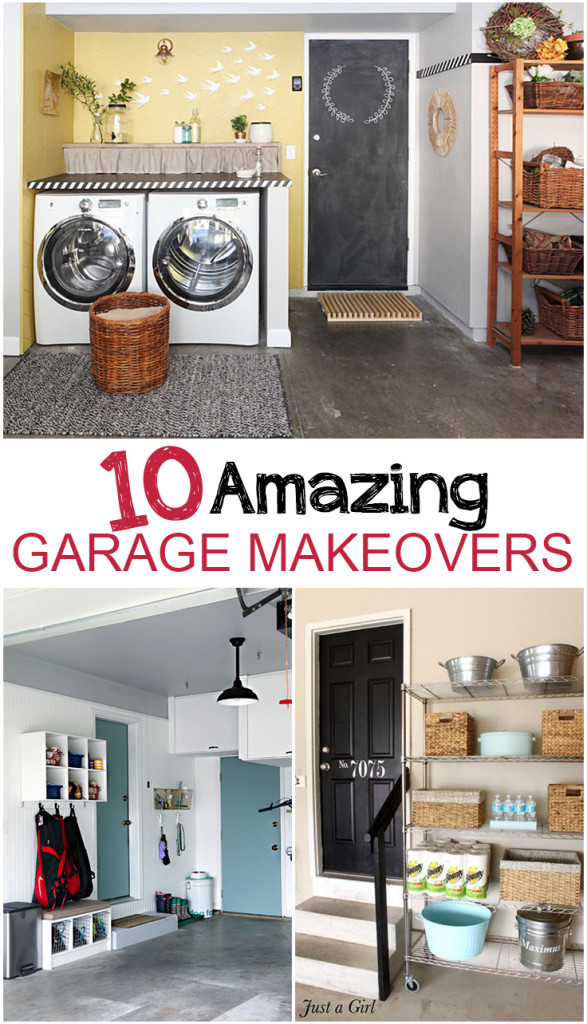 GARAGE MAKEOVERS
Garage Pergola
One of the best ways to add curb appeal to your garage area is by adding a pergola around it. A pergola will add interest to a flat wall, and it's a great place to showcase your favorite vines and flowers.
Turn It Into A Mudroom
Dying for a mudroom but don't have space? Covert the area just in front of the entrance to your home into one! Add wire shelving (and color-coordinated baskets, of course) and then paint the door with your house number on it for a super cute touch.
Update Your Hardware
Update your garage door by simply swapping out the hardware. Seriously! You can make an old garage door look a little more rustic (and on-trend!) with this hardware set from Amazon. Just attach them to your door!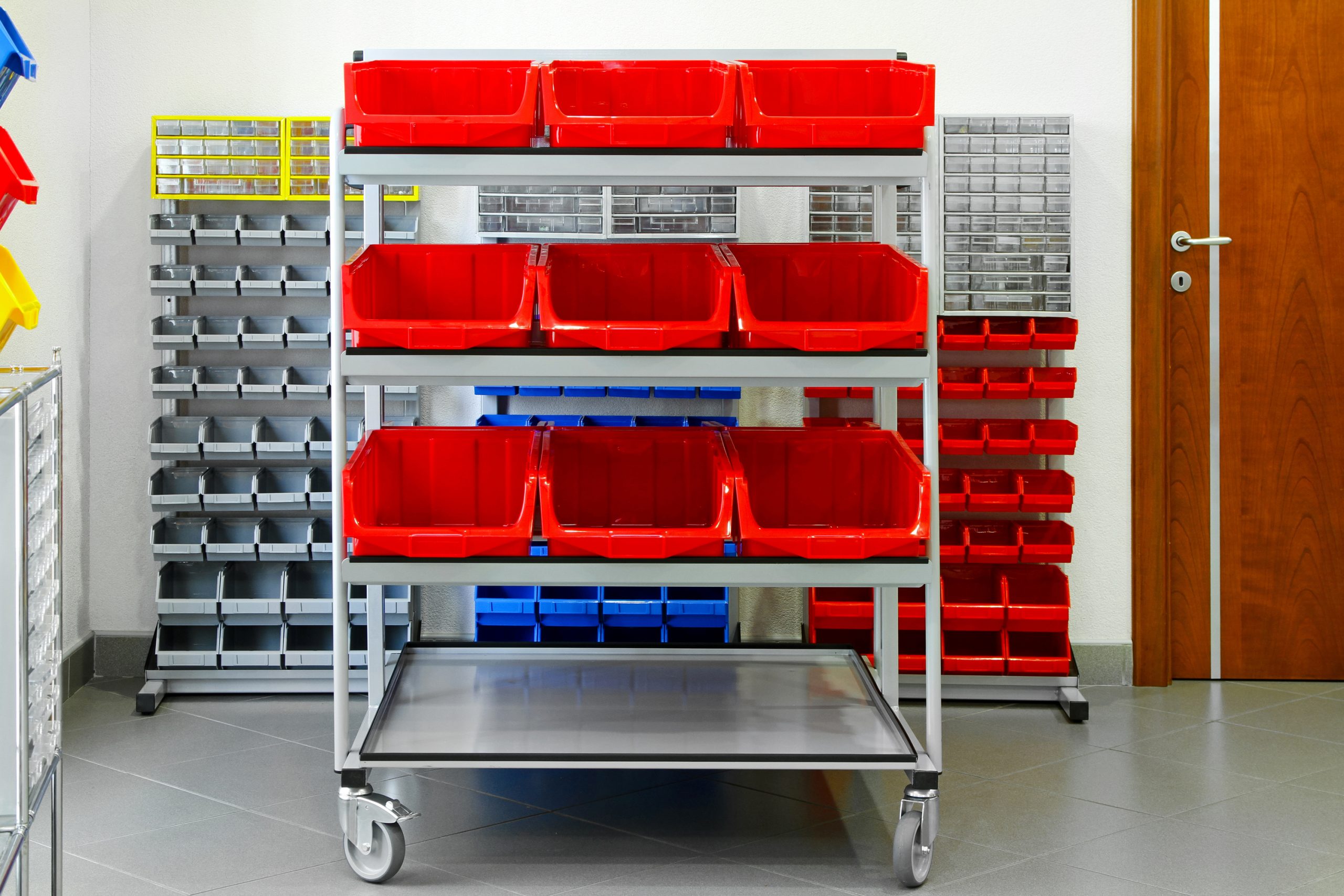 Paint Your Garage Door
Looking to inexpensively increase the curb appeal of your home? It will take an entire weekend to complete, but it is totally possible to stain your garage door a totally modern dark brown. Use this tutorial from Domestically Speaking to help you accomplish it!
Organize With a Peg Board
A great way to organize your garage is by adding a pegboard. Pick up specialized hardware that allows you to hang anything on its surface for total garage organization.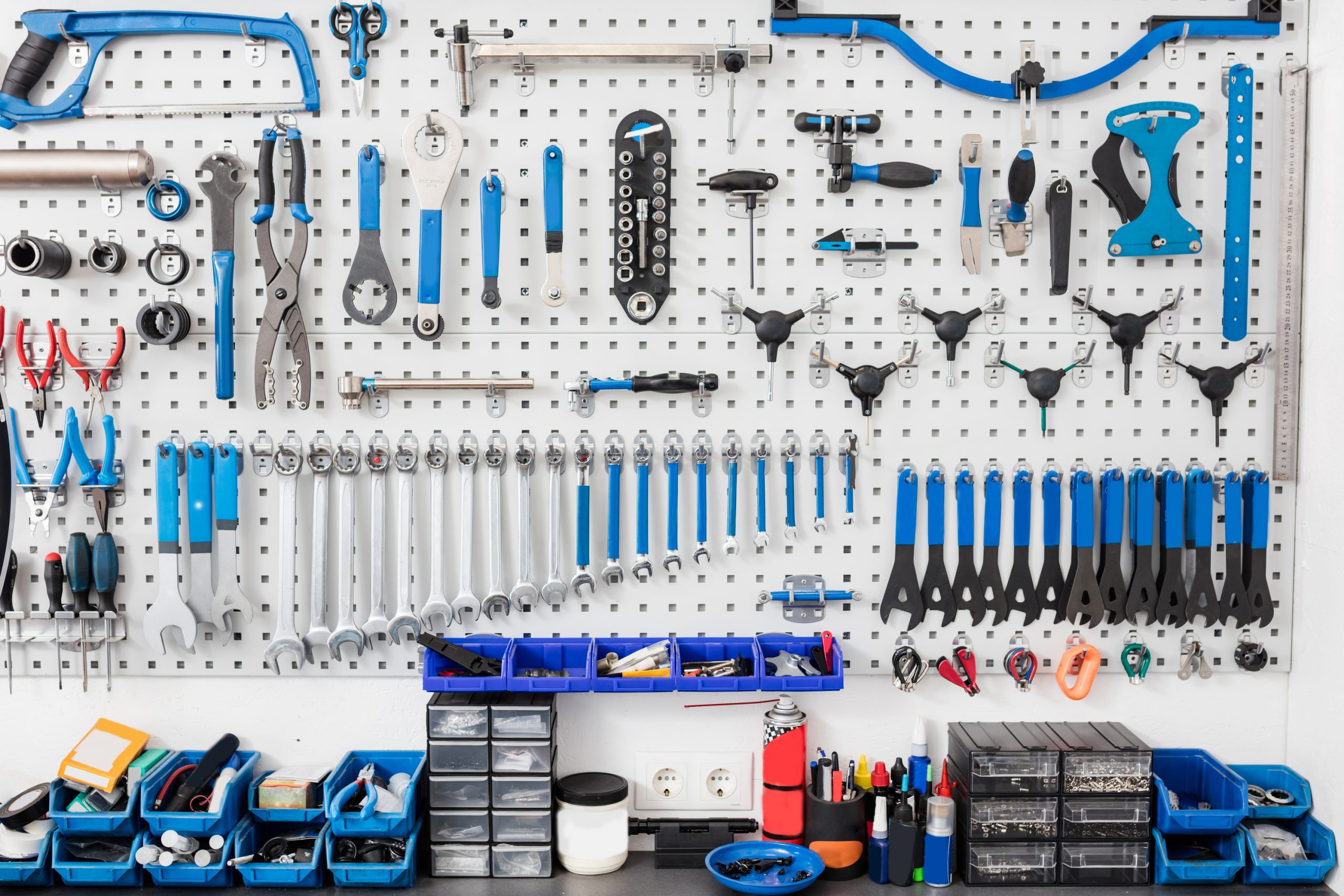 Epoxy Flooring
There's something about epoxy flooring that always looks incredibly high-end. Learn how to create it in your own garage with this tutorial.
Hang Out Area
You can turn your garage into a great hang out area with bright colors, a small kitchenette, and a large sectional sofa. With these updates, the garage would be hardly recognizable!
Potted Plants
If you've got multiple garage doors and it just feels like a little much, you can break up the space with large potted plants. Greenery is always a great way to add visual appeal to any space!
Paint Fake Windows
If you have long garage doors, painting windows onto the top of them can help create some visual appeal for the area. Use this tutorial to create your own faux windows. They look great!
Magnetic Storage
Install magnetic strips on the underside of your tool bench for easy storage. Put small things like screws in mason jars and they will hang right up on the strip. Pretty cool right?
Hope you have enjoyed these ideas for garage makeovers. Feel free to post a of your transformation.