There always seem to be a hundred projects to do around the house, but it's so hard to get to some of them. Instead of stressing out and trying to get them all finished at once, divide them into weekend projects. Here are just a few of those weekend projects that you can try out!

Entryway
Take a few days to rearrange your entryway to be more space-conscious and inviting. You can add some storage with a bench or desk or add some color with a nice rug.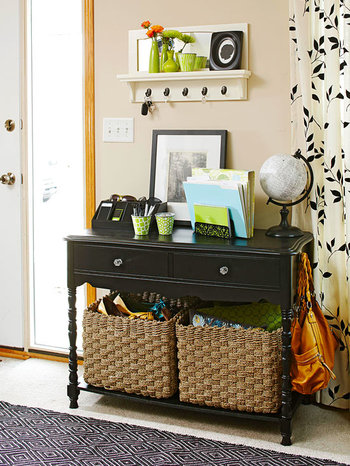 Mudroom
While mudrooms are extremely helpful, you can't just build an attachment to your house in a weekend to make room for one. However, if you have a garage with a door that attaches to the house, then maybe you can start there. Turn the area in the garage into a mudroom for the family to store boots, shoes, backpacks, coats, etc.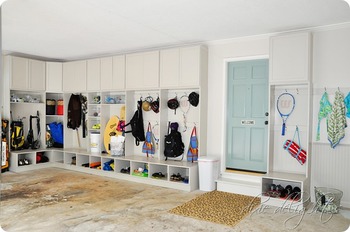 Paint
You can paint the whole house, just the trim, or even just an accent wall. Decide how much time and money you want to invest into the project, and then plan accordingly.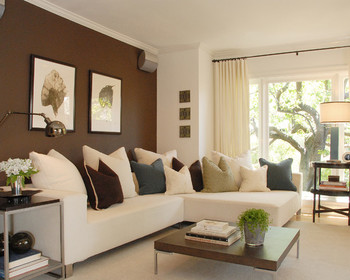 Exterior Entrance
Make the exterior of your home a little more inviting by working on the exterior entrance. You can paint the door, add an outdoor rug, or even get some outdoor furniture.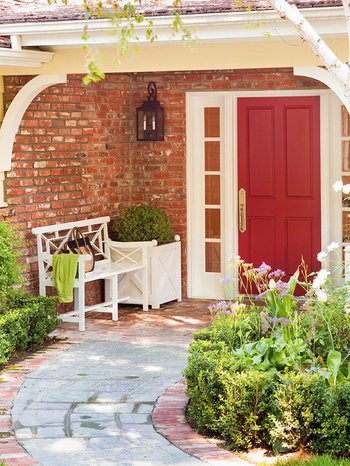 Update Hardware
Use the weekend to update all the hardware in your kitchen and bathroom. Get new faucets, handles, knobs, etc. Choose a style that's timeless but within budget.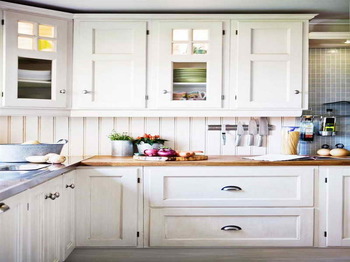 Front Yard
There are tons of weekend projects that involving fixing the outside of your house. You can plant some bushes, flowers, or even a tree. You can update the house numbers, add lawn decorations, or whatever else you want.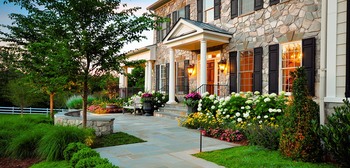 Lighting
Choose a part of your home that you don't feel is lit very well and then take the weekend to make it look great! Replace the old light fixture or just add some more lights to make it warmer and better lit.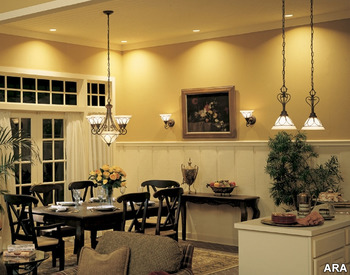 Ceiling
Ceilings aren't often looked at, but that's because they're often bland and boring. Make the ceiling of a room in your house stand out by painting it a fun color or by adding moldings.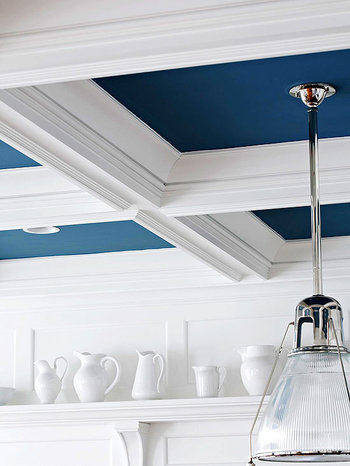 Pressure Wash
You can use the weekend to pressure wash the outside of your house and also the driveway and any garden paths. The pressure water will get any dirt and grime off your home and also remove any leaves or debris that may be trapped in the cracks of your driveway.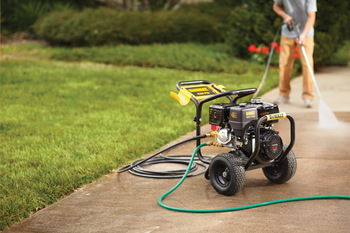 Shutters
You can add shutters to the inside and outside of you home, if you want. Or you can paint the shutters a new color. Figure out how much effort you want to put into this project and then go to town!