My kiddos (as darling as they are) graciously volunteered me to be the Room Mom for their classrooms this year. After the initial shock, I decided that I could absolutely rock this "Room Mom" thing. If you're like me, and suddenly in charge of planning a Halloween game for your child's classroom, these party game ideas may very well save your sanity,
Bingo is one of my favorite games to play; in the classroom, or outside of it! Bingo is an easy game for kids of all levels to learn. Just be sure to include prizes to those lucky winners.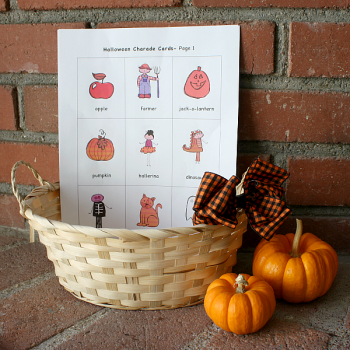 Stock up on cheap toilet paper! Because you will absolutely need it for this party game! Divide guests into teams, and have each team wrap a designated member completely in toilet paper. The more you can cover them, the better! Whoever has their teammate closest to "completely wrapped" at the end of 1 minute, wins the game.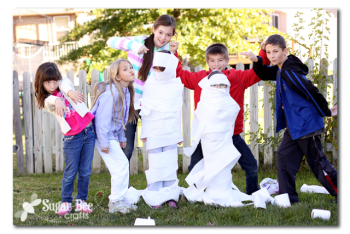 No Halloween party is complete without a super scary bean bag toss! Make your own, and use this tutorial from The Photographers Wife. This monster may look friendly, but the punishment for missing a target sure is harsh! From The Photographers Wife.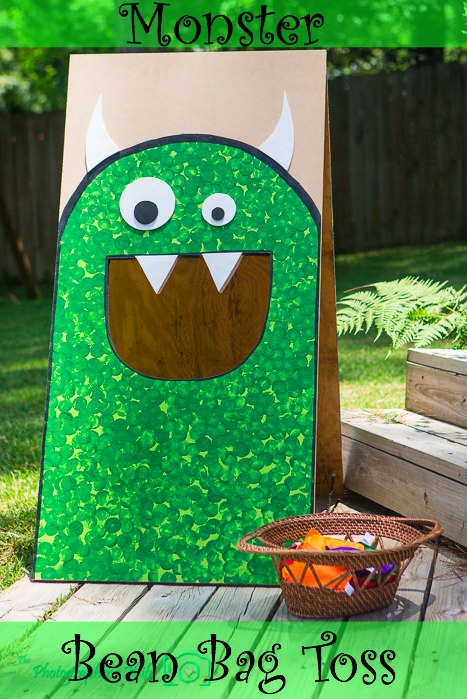 Is there a lul in the Halloween festivities? Entertain your guests with some DIY slime that is sure to spook those of all ages. Complete with glitter and fake spiders, I sure wouldn't dare to touch this slime from The Tiptoe Fairy.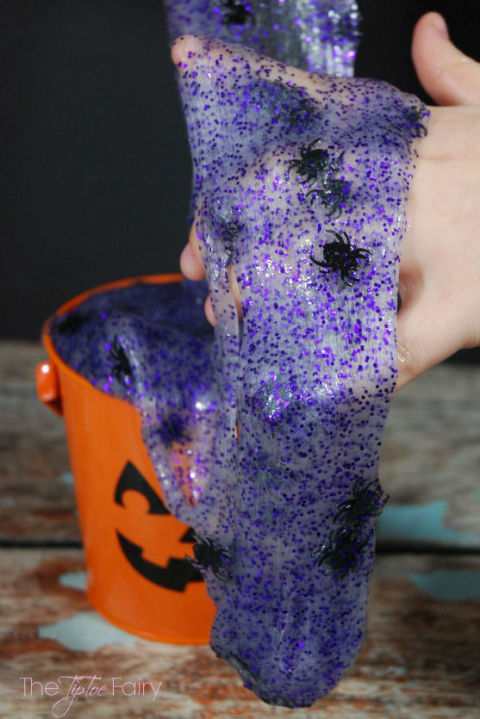 Dress your bowling pins in an outfit that's sure to spook! Wrap up old bottles in a layer of gauze, and remember to give them a creepy face. Use a pumpkin as a bowling ball when it comes time for the game!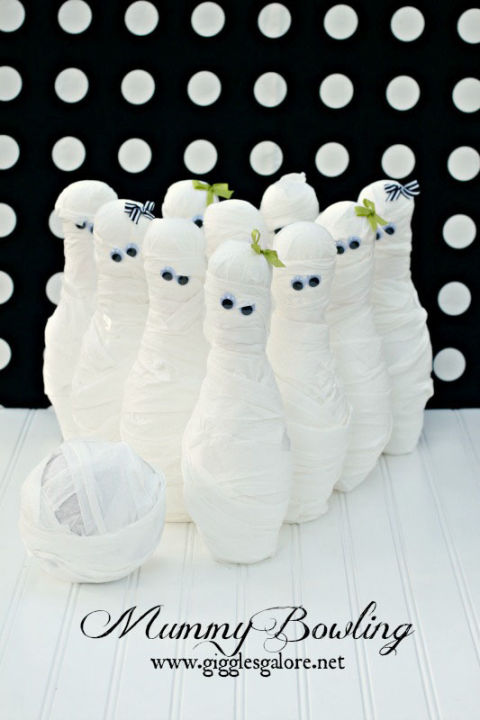 If corn hole is your game, this witch hunt from Chich and Joe may be for you! Plastic cauldrons, and shaped card board make this game positively ghastly!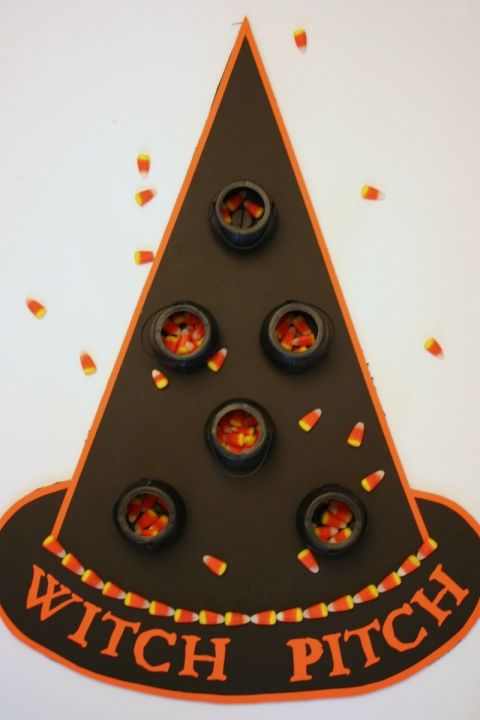 I've made it a point to include a BINGO game in all of my kid's classroom parties over the years. I knew my BINGO game needed a bit of an update; fortunately this printable from STUDIO DIY did just that!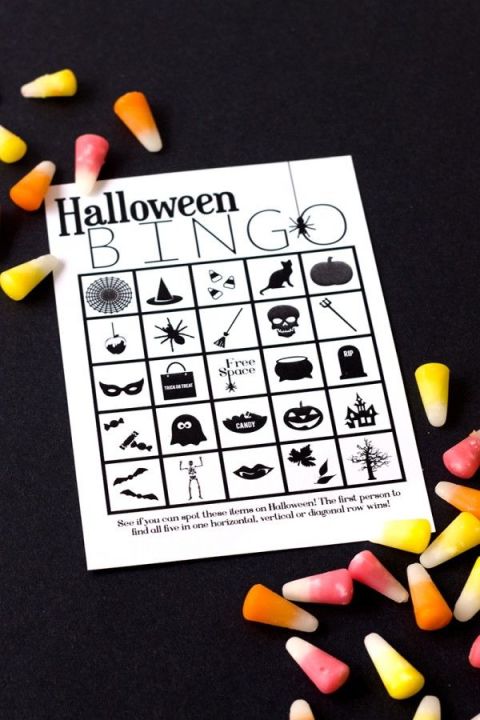 Sugar and Charm has a certainly scary puzzle fit for lovers of the ghastly! Use a magnetic board, and a few cutouts to create a scary skeleton puzzle that is sure to entertain kids of all ages!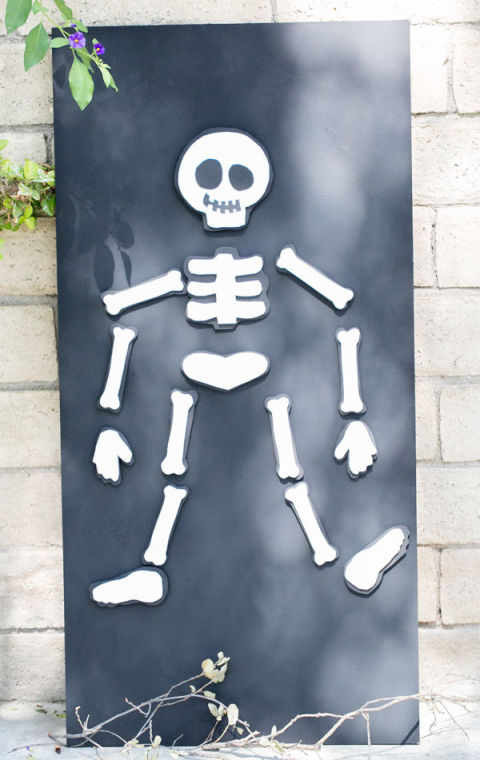 If your kids are eager for Halloween (and honestly, who isn't?) give them something to look forward to! A candy corn count from The Dating Divas allows your kids to eat a candy everyday they come closer to Halloween.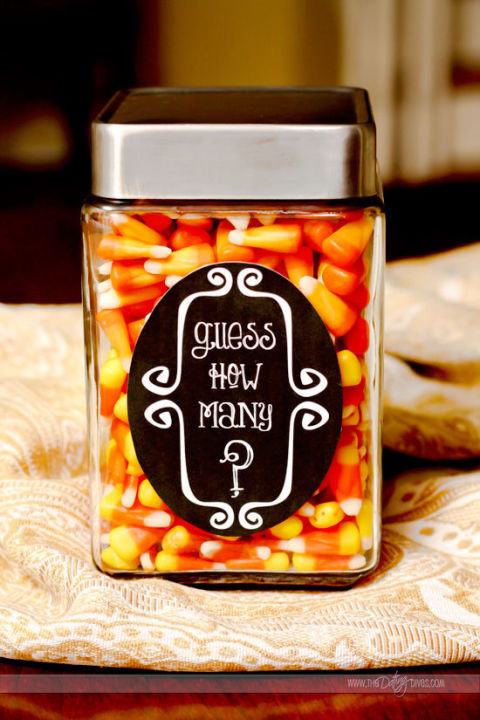 Remember how we suggested that mummy toilet paper game on slide two? Take it a step further with this game from Six Cherries on Top. After you've wrapped guests in a layer of toilet paper, have them race to designated point. The winner gets a prize, and everyone involved will realize how tricky it is to run in a layer of wrapped toilet paper!