Hanging baskets are one of my favorite things, ever! Hanging baskets are great for those of you who lack porch or yard space: you can keep your yard looking festive without sacrificing any entertaining space! The 4th of July is literally right around the corner, and I am already planning my yard decor from my 4th party. Of course, I plan on implementing hanging baskets, read on for a full list of my favorites!
Hanging Baskets with a Message
Welcome your guests with a pot of your favorite flowers hanging from a chalkboard "welcome" sign. You can change the message on the sign based on the occasion, and it is just as easy to switch out the pot of flowers!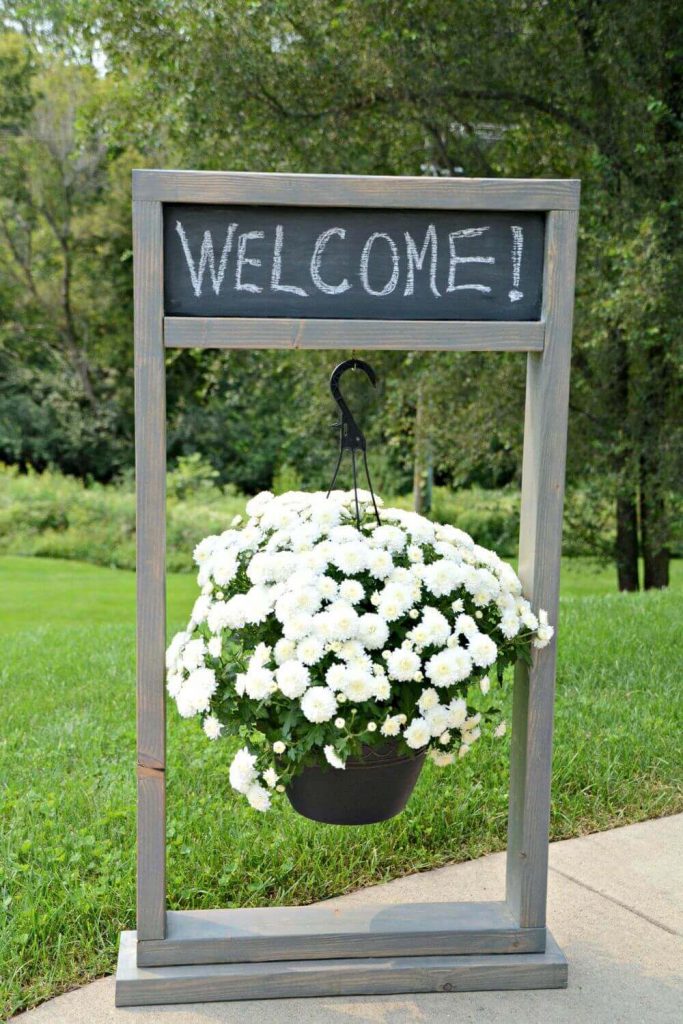 Red, white, and blue colored petunias make this hanging basket completely gorgeous, and completely 4th of July friendly! There isn't anything more festive than this!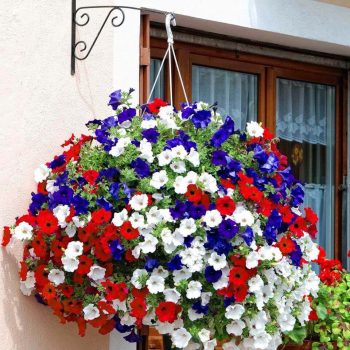 Doesn't this frame draw attention to the potted flowers within it? Frame a pot full of your favorite flowers for a Fourth of July themed decoration. Change out the variety of the flowers based on the season.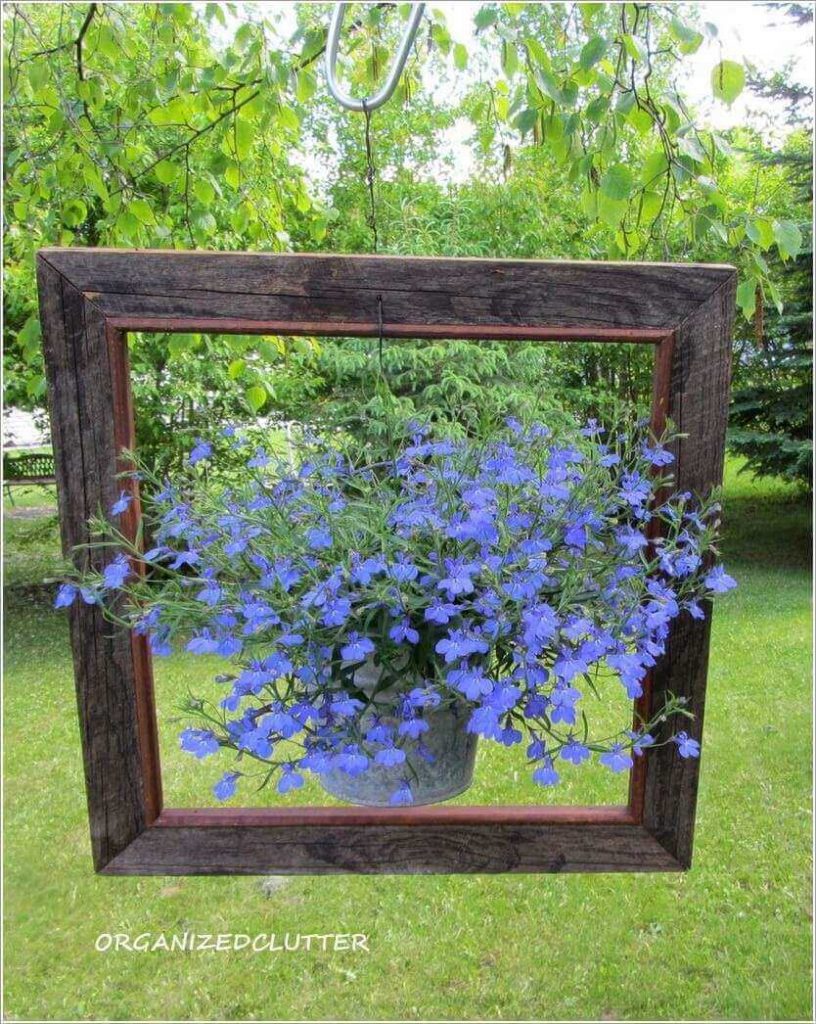 Pink petunias are the focal point of these bright baskets. Even though they're pink, I think these would look great around a porch on the Fourth! Contrasting colors are awesome!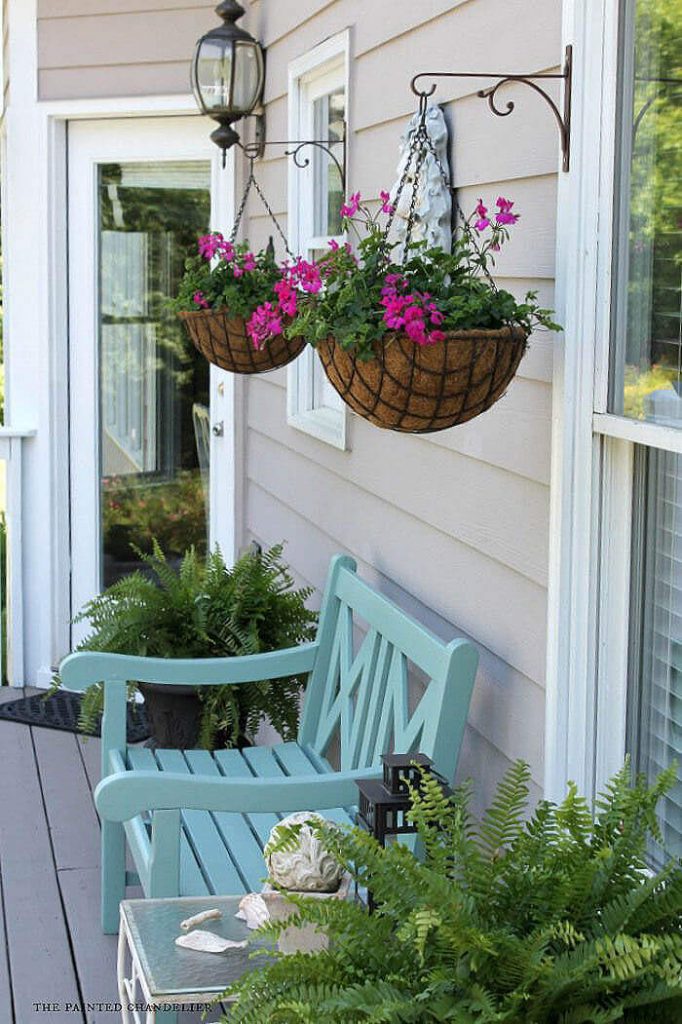 Head on over to Apartment Therapy for a really cool article on ways to reuse Finials. This one makes a beautiful hanging planter! Plant your favorite red flowers inside for a Fourth of July infusion!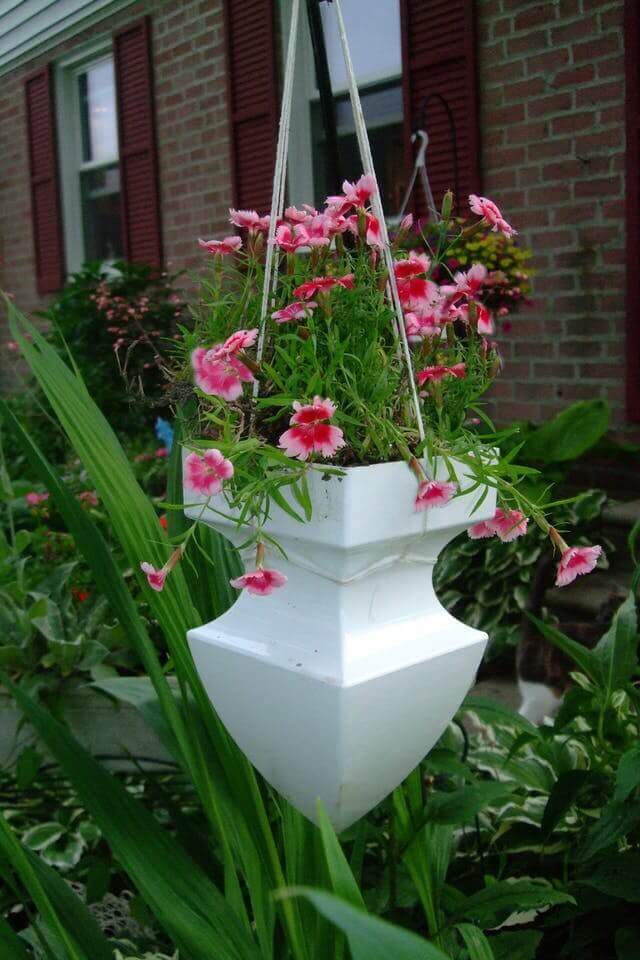 Bright Geranium pairs with a bold ivy to create this beautiful hanging basket. Geranium smells absolutely incredible, so hang these around your yard!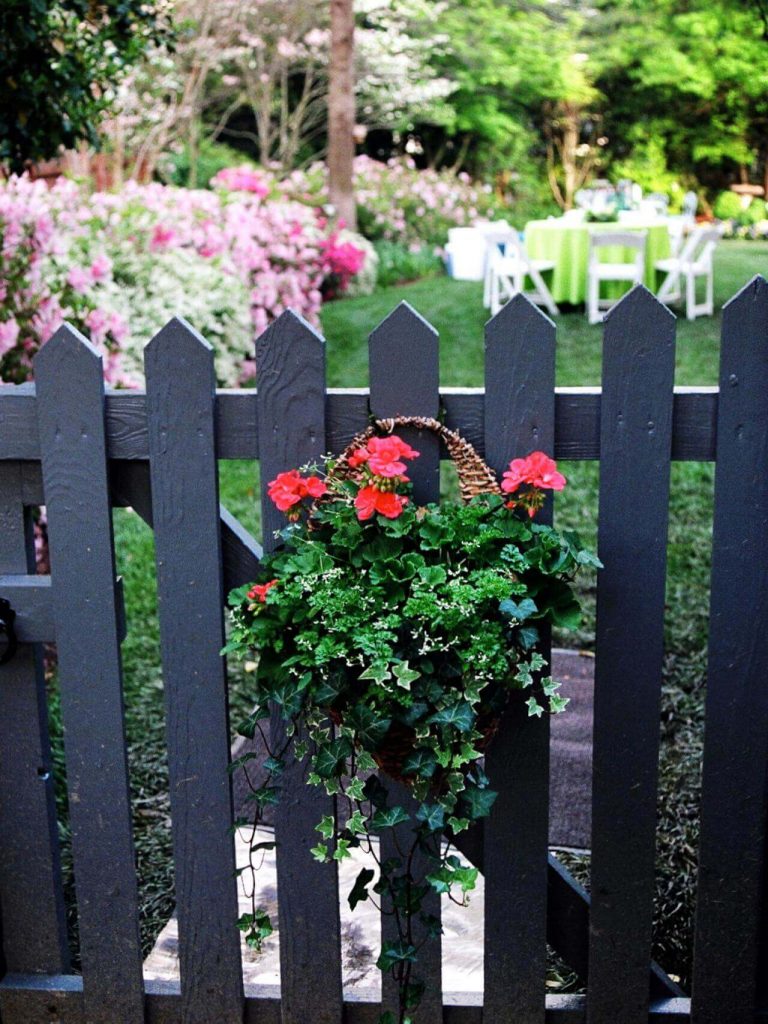 Recycled spoons make the perfect "hooks" for your hanging holiday planters! Spray paint them whatever color you want, and watch your colors pop. This is a great way to repurpose any old and unused silverware!

Bring a rustic touch to your yard with this wheelbarrow from Zuilly. The wheelbarrows make the planter look vintage and perfect for the 4th of July. Even the pioneers would be impressed with this stroke of genius!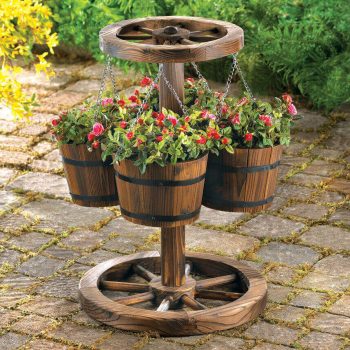 This design might be a little difficult to incorporate into your own yard, but that doesn't make it any less gorgeous! Fill multiple window boxes with a variety of colored flowers.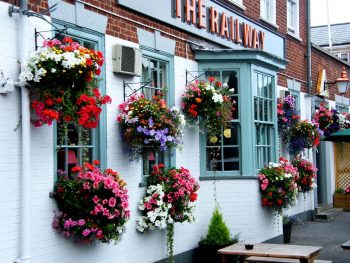 Keep things basic and clean with a simple hanging planter. The white flowers create a backdrop fit for any party theme or color scheme!