I love IKEA furniture hacks as much as the next DIY blogger, and that's why I was determined to round up as many of them as I could! There's an IKEA just down the road from me, and I've been itching to make a few small home improvements. I'm totally trying one of these IKEA furniture hacks!
Use latched jar lids from IKEA to streamline (and organize!) your pantry. Scroll to the bottom to get access to the hand lettered labels!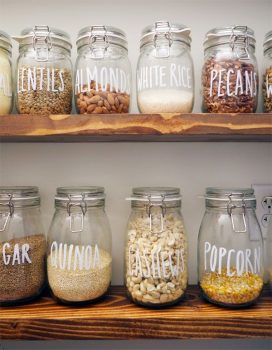 Using a STUVA storage bin from the IKEA section, this blogger created a TON of extra storage space in her craft room. Use your Cricut machine to label your drawers according to what's in them. Washi tape is helpful with labeling, as well!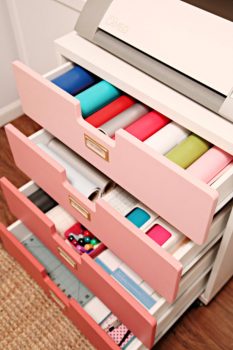 Pick up a few IKEA cutting boards and create some funky kitchen wall-art. You'll need a circular saw, and a sander, but that's about all you'll need! Aren't these adorable?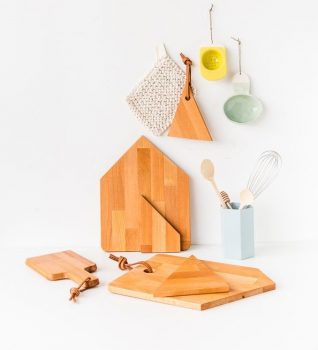 A few coats of spray paint is all you need to makeover your IKEA side table. Use painters tape (or basic masking tape) to create whichever kind of design you want on your table!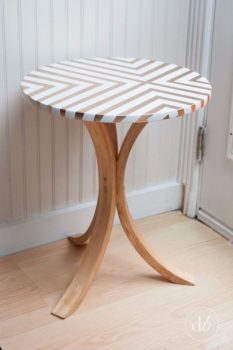 Short on bathroom storage space? Use a VILTO stool to store washcloths and hand towels. You can store other bathroom necessities, should you see fit. You don't even have to do anything to make this IKEA stool a functional part of your home decor.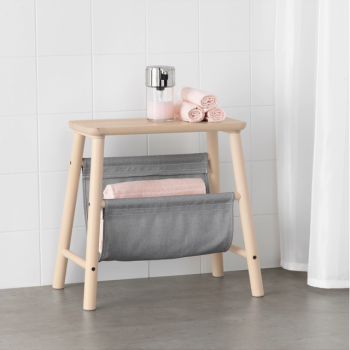 Again, no hack is needed to make this functional and fab! A HEMNES book shelf is perfect for creating closet (or just plain storage) space anywhere you need it in the home. This streamlined bookshelf will literally fit anywhere!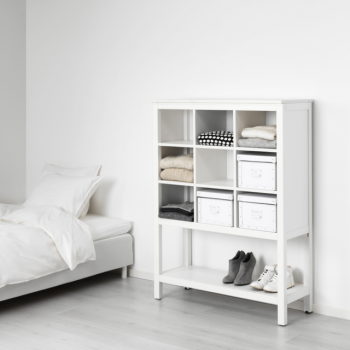 Add extra coat pegs at the entryways of your home to help with floor clutter, and overall home asthethic. They come inexpensive, so you can buy as many as you need. This blogger used the GUBPAR coat rack.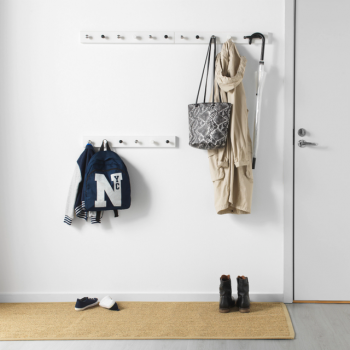 I've been dying to replace my nightstand, but didn't realize they came at such a cost! We bought our furniture set together, and I'd never thought about buying one separately. Head to IKEA for a step stool, paint it if desired, and stick it next to your bed! It's super easy AND super functional.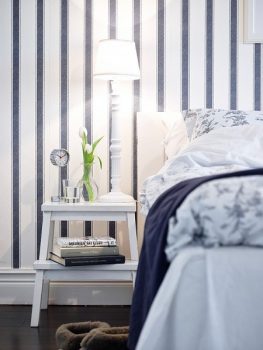 Everything looks a little better with some spray paint, do you agree? Instead of spending hundreds on these copper light pendants, you can get them for $29.99 a piece at IKEA. It's the OTTAVA light fixture, and the blogger used Rust Oleum spray paint! Her kitchen is gorgeous!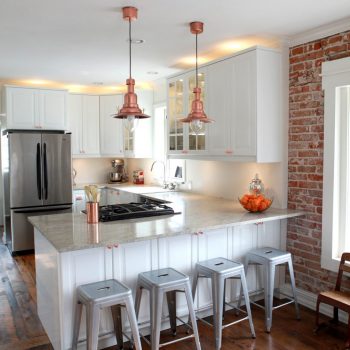 I found my IKEA furniture hacks on the following websites:
IKEA Glass Jars from Creativity Exchange
STOVA Storage Hack from i heart organizing
IKEA Cutting Board Hack from Paper N Stitch Blog
Side Table Hack from Dwell Beautiful 
VILTO Stool Idea from Apartment Therapy
HEMNES Bookshelf from Apartment Therapy 
GUBBPAR Coat Rack from Apartment Therapy
Step Stool Night Stand from Delikatessen (use Google translate!)
Copper Light Pendants from KOJO Designs