Are you ready for a few easy tea towel DIY projects? I love buying and using tea towels throughout my home, they're incredibly versatile, and they're fun to customize and dress up according to your design likes. For a quick and easy craft any day of the week, try dressing up a few of your old tea towels for a tea towel DIY! 
For the days when you need a reminder mid-day that you love your family. Hey, I'm not judging, we've all been there! And guess what, this blogger only used a permanent marker to make it happen! Such a fun tea towel DIY.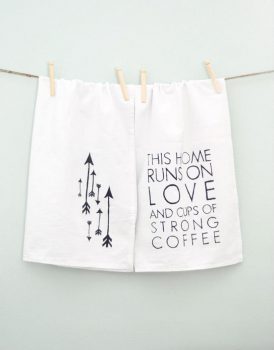 I think this present is absolutely adorable because the wrappings are actually tea towels that can be used again later on! Find the wedding word search template needed for the project here!  Happy Days ARE ahead with adorable hand towels such as these.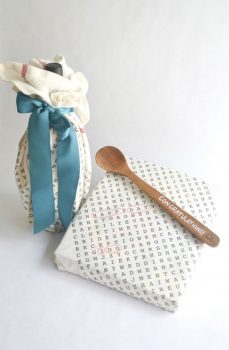 If your kitchen is in need of a little bit of color, make it happen with these color stamped tea towels. Included in her tutorial is a great method to be used when cutting your own stamps! Use it and you'll never make another mistake again. Find everything you need at Michaels!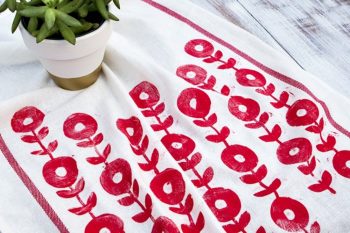 If you like the look of vintage kitchen towels, recreate it with a simple tutorial! Every design on these towels is actually stitched, so have fun with different stitch designs on your sewing machine! I do recommend that you pick up a fabric marker, so your stitches look perfect and the way you want them!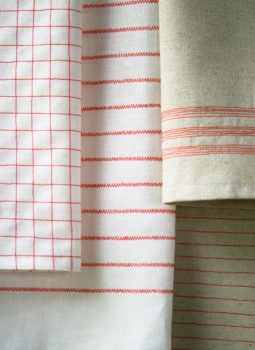 Use the stamp cutting tutorial from one of the earlier ideas to make another custom stamp design. Go into this with a pattern design in mind so you don't mess things up along the way too badly!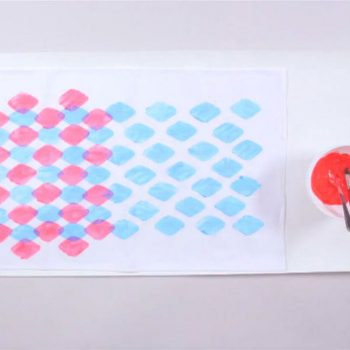 This custom tea towel DIY project is just the thing for beginner sewers because it doesn't require much work, other than a simple seam! Dig through your fabric scrap pile and put all of your old fabric to good use!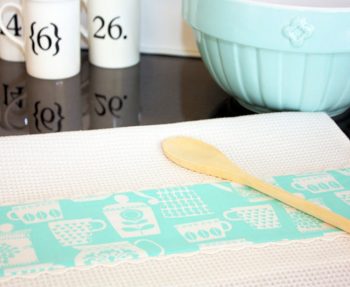 You'll need colored tea towels for this cool project. Start with a colored tea towel and use bleach to design and create your own embellishments. I found it easiest to use a type of bleach pen for this project.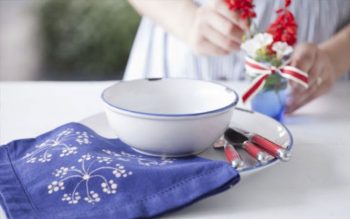 Dress up your plain towels just like I did with these simple tutorials:
Permanent Marker Towels from A Cherished Bliss
Wedding Word Search from A Ruffled Blog
DIY Stamped Tea Towels from Sarah Hearts
Vintage Lined Tea Towels from Purl Soho
Hand Stamped Tea Towels from Molly Makes
Beginner Sewing Towels from A Spoon Full of Sugar Designs
Embellished Designs from Manteiga Derretida