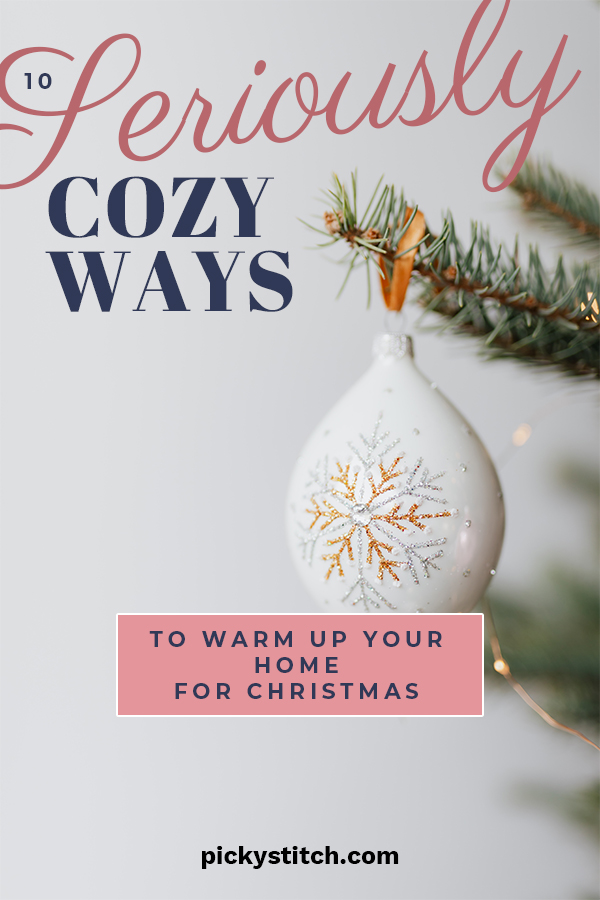 Cozy up your home this holiday season with festive wreaths, fluffy pillows, and more candles than you previously thought existed. You don't have to do much to turn your home into a scene straight from a holiday film.Don't go anywhere…here are my favorites!
Remind your family to "believe" in the magic of Christmas with cut 2x4s and some stenciling. You can choose to cut all of your wood pieces to the same length, but I like how quirky these mis-matched ones look!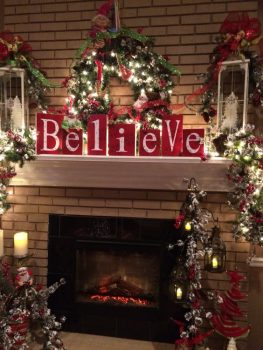 Make the focal point of your holiday home a handmade garland….made by you…of course! Head on over to this Bees and Roses article to see how exactly I made my own.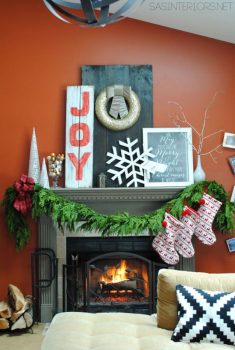 Make your living room the focal point of your home decor with mason jar snow globes, and a fragrant Eucalyptus garland. A red candlestick adds an infusion of color to this otherwise green color scheme.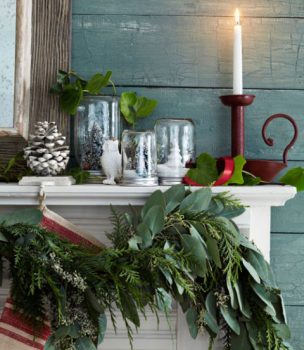 Remember when I said that you'd be needing some candles? You can't go wrong when using them as a holiday centerpiece! Use sprigs of greenery around the candles for a festive display. Look at the little star ornaments, and how this blogger used different colored candles to pull the look together!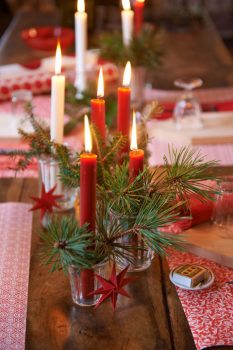 Throw pillows are an interior designers best friend….Here, a plain white couch gets a little holiday love with pattered throw pillows and a basket full of pine needles. If possible, scavenge for these pine clippings. They'll smell incredible!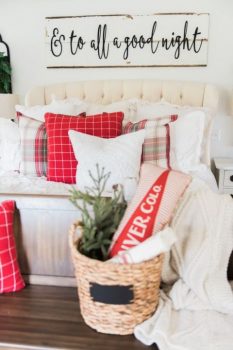 Expecting guests this holiday season? If you can swing it, see about setting up a tiny tabletop tree in the corner of the room. A Christmas quilt wouldn't look too bad draped across the bed, either! This is one of my favorite ideas on the list, because when I was a kid I used to dream about a Christmas tree in every room. We can dream, right?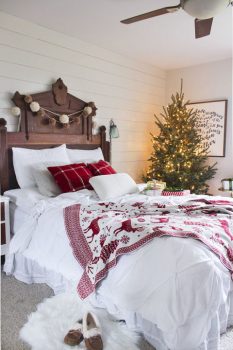 Nothing warms up the home like the deliciously fresh smells of the holiday season! Make your own potpourri with a mixture of evergreens, cranberries, pinecones, and Essential Oils. Fresh Juniper pine would smell incredible in this mixture. Check out this (and more) potpourri recipes here.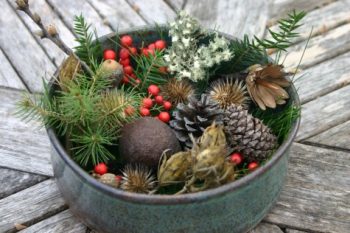 If you live in an area where burning wood in the wintertime isn't permitted, try filling your fireplace with fresh-cut logs. It's a terrific way to fill out the empty space of your non-working fireplace. The stacked logs definitely give the presents a much prettier backdrop to sit against.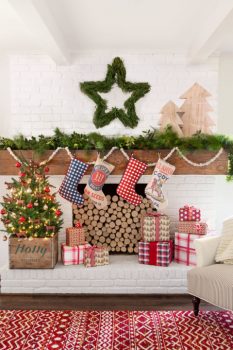 Fill the bottoms of your mason jars with an even layer of epsom salt. Alternate jars with a lit tea candle, and a jar full of cranberries and juniper cuttings. These are fragrant, and they look darling! More at Yellow Brick Road.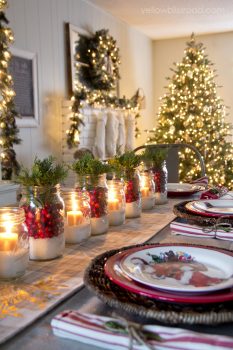 Cozy up the ordinarily dark corners of your home by hanging lit garland in doorways and archways. You'd need a lot of garland to get everything lit up…but wouldn't it look magical when the job was complete?