Pennies for A Fortune showed her readers how to easily dress up some old dishware with a few sheets of tissue paper. This project only takes twenty minutes! However, it's important that you buy dishwasher sage Mod Podge to ensure that your bowls last from years to come.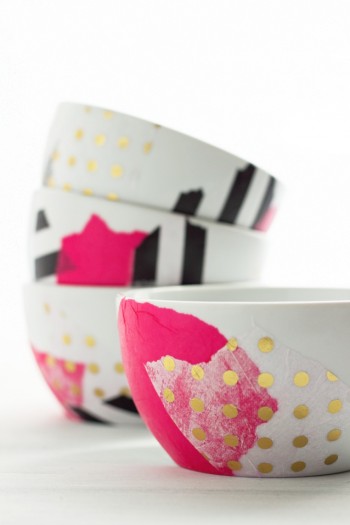 Every homeowner deserves this totally FABulous wall art! Use old tissue paper and a few hollow letters (you can find them at Target or Hobby Lobby for pretty inexpensive!) to make this for yourself. Tutorial here.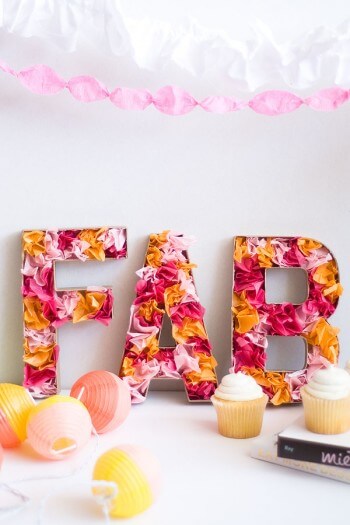 No big deal, I am just drooling over these absolutely gorgeous tissue paper pom-poms from Two Twenty One! Don't these look like they could be real flowers?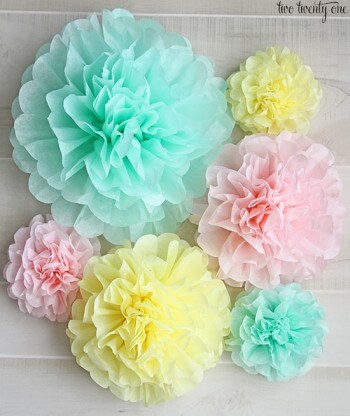 Looking for a little extra love somewhere throughout your home? It All Started With Paint shows us how to make this easy heart shaped wreath. Don't forget to dig out your hot glue gun for this project!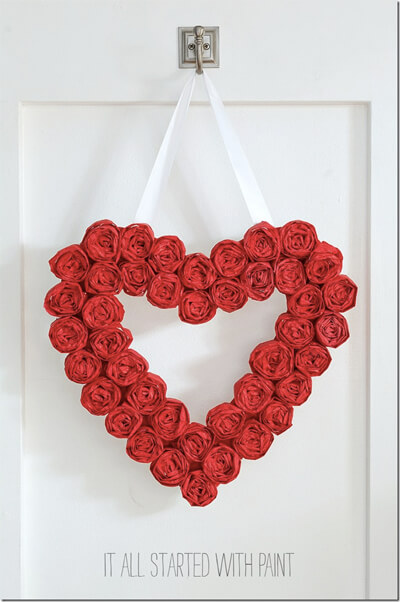 Tissue paper flowers make the perfect window sill decoration! Choose bright and vibrant tissue paper colors for easy peasy Spring decor. The mismatched vases make this look absolutely perfect! Rust and Sunshine has the full tutorial.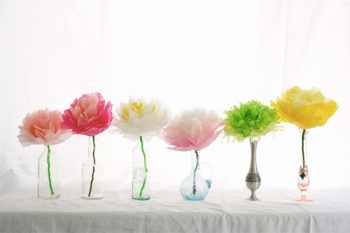 The folks over at Dream A Little Bigger dreamed up the most beautiful faux stained glass candle jars. This project is easy enough for a child to do on their own, and it's always so much fun to see what kind of project they end up creating! These would definitely be fun to make for a family craft day!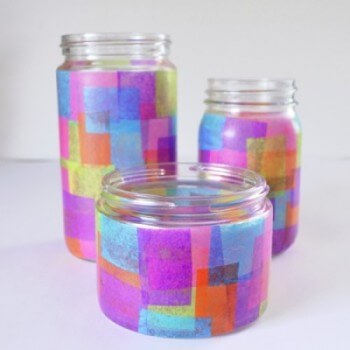 Who would have thought that you could make your own tassel garland from a few old sheets of tissue paper? Certainly not I! Find the full tutorial at Linen, Lace, and Love. TIP: Twine works best to hang the tassel garlands from, it looks a little more bohemian too!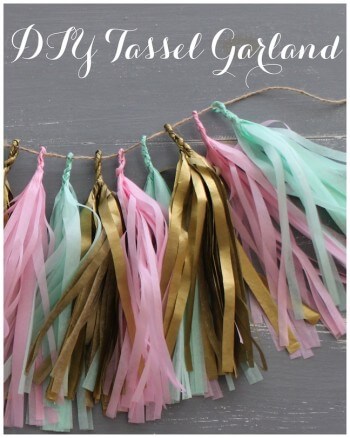 No party or event is complete without some bright confetti! I mean, it is the best way to celebrate, after all! A one inch circle punch, and some tissue paper in your favorite colors is all you need to make a mess that you'll be cleaning up for days to come.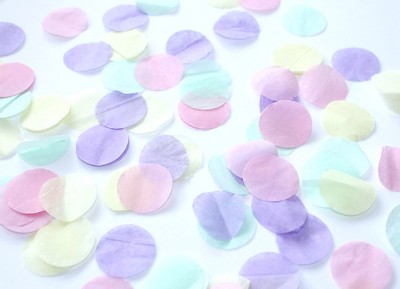 Every party host needs some fun party poppers to go with your DIY confetti pieces! Toilet paper rolls are the foundation of this super simple party DIY. Fill with items like candy, nail polish, and small tubes of chapstick. You could always fill them with confetti and streams for a more festive option. A Pretty Cool Life has more information for those interested!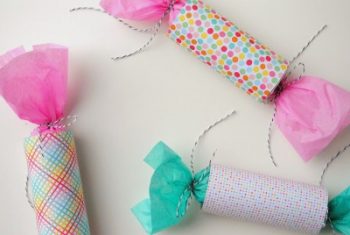 Every artist needs a little inspiration when it comes time to create their newest art project! Hopefully this will inspire you! DIY wall art is super simple with a few sheets of tissue paper and this awesome DIY tutorial from Mr. Handsome Face.