The bathroom is the bane of my existence. It's often the most used room in the house as well as the hardest to clean. Here are 12 bathroom cleaning hacks, you may not have thought of, that make cleaning the bathroom a little bit easier.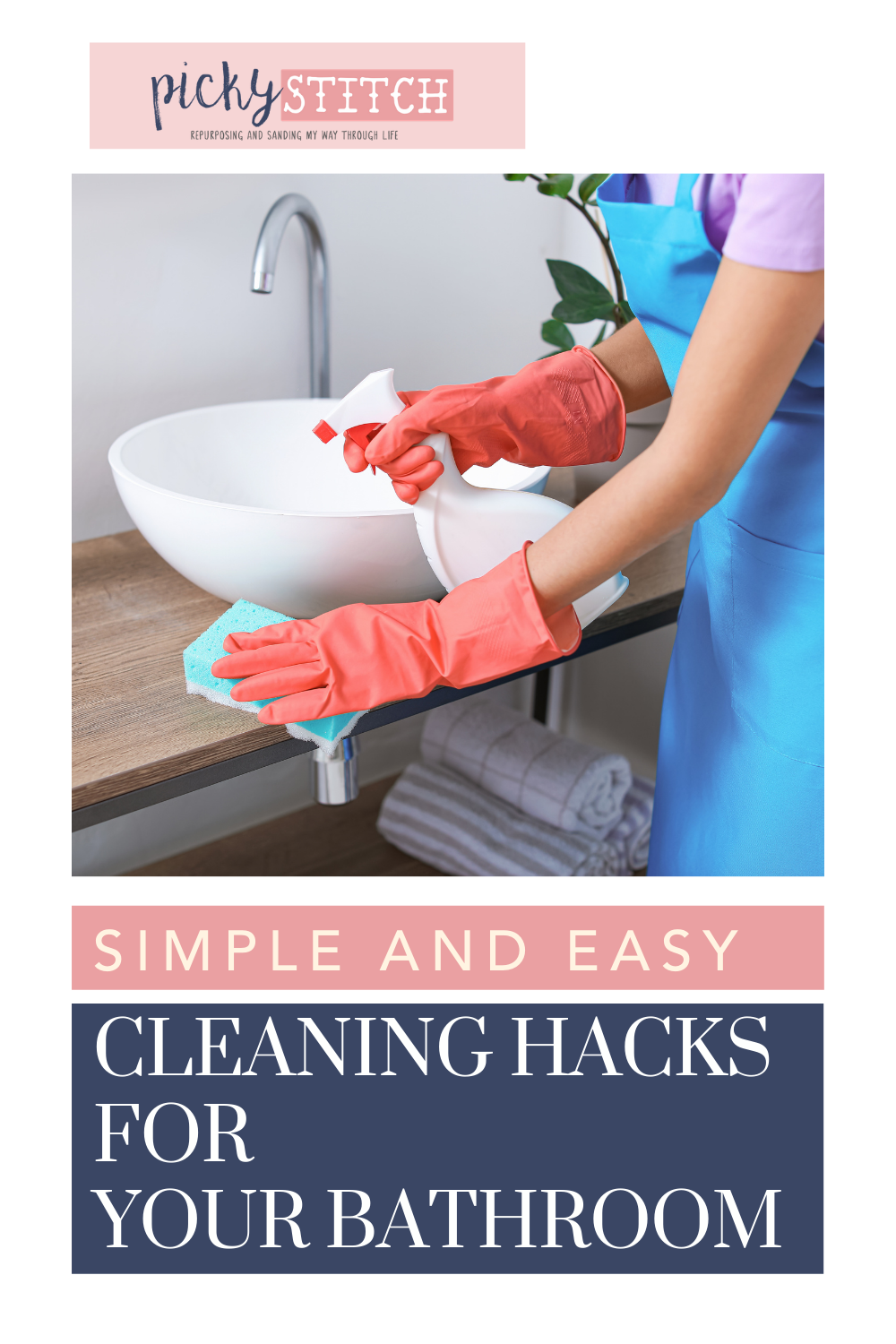 Bathroom Cleaning Hacks
Joyful Homemaking has a recipe for DIY shower cleaner, and she does it with only a dish wand. Now you can truly scrub the shower free of soap scum without getting any of that gunk on your hands. AMAZING.
Want to know my absolute favorite way to clean a shower? Simply fill a plastic bag with vinegar, tie it around the showerhead and let it soak for a while. When you remove the bag it should have removed all of the soap scum with it!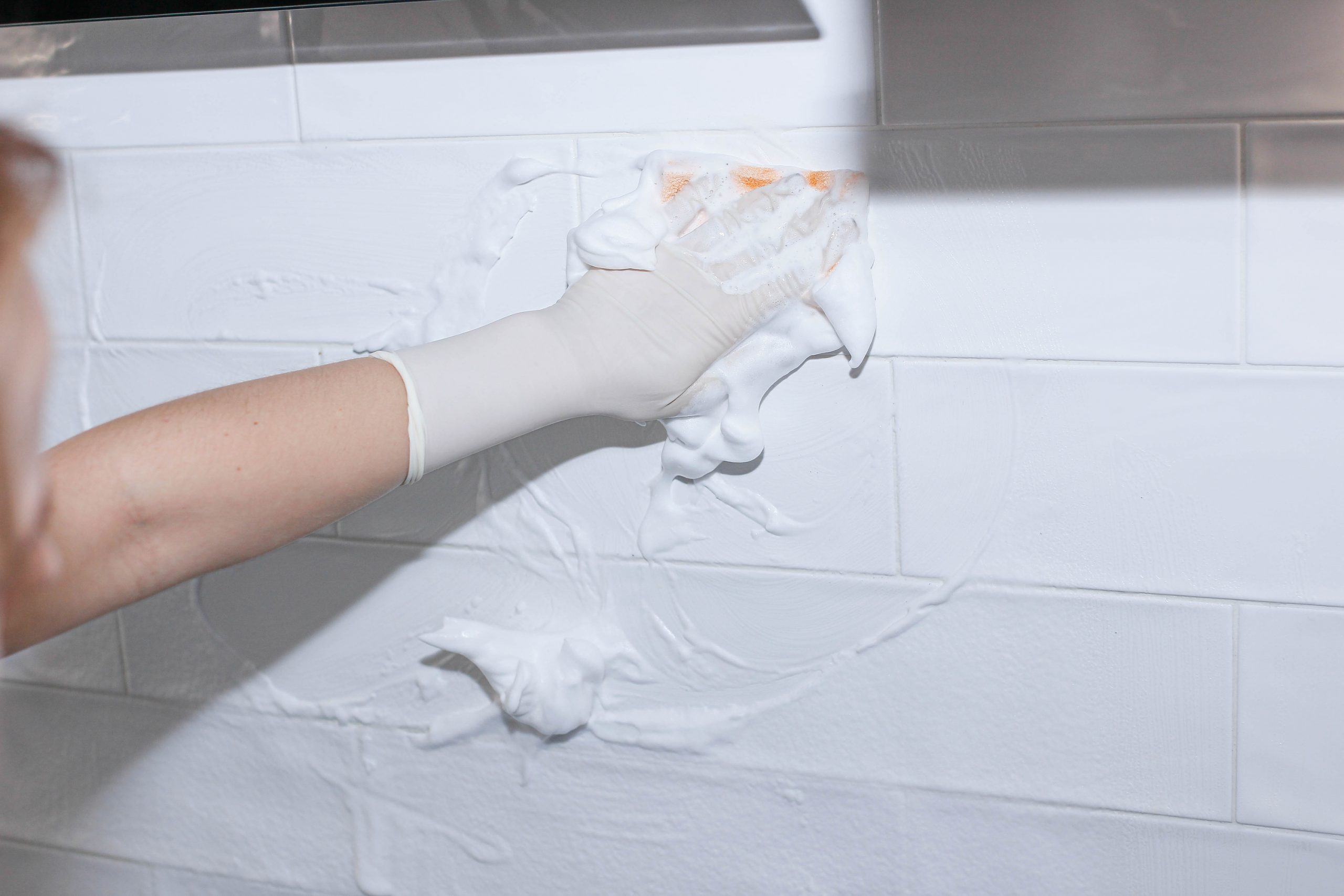 Are you tired of dripping toilet water every time you go to put away your toilet cleaning brush? Well, I have an idea for that! Let it drip dry by placing the toilet brush between the seat.
Clean the grout and caulking in your tub with this cool trick from Hometalk. An equal mixture of baking soda and bleach rubbed in with a toothbrush, cleans yucky grout away in absolutely no time at all. It whitens it crazy good, too.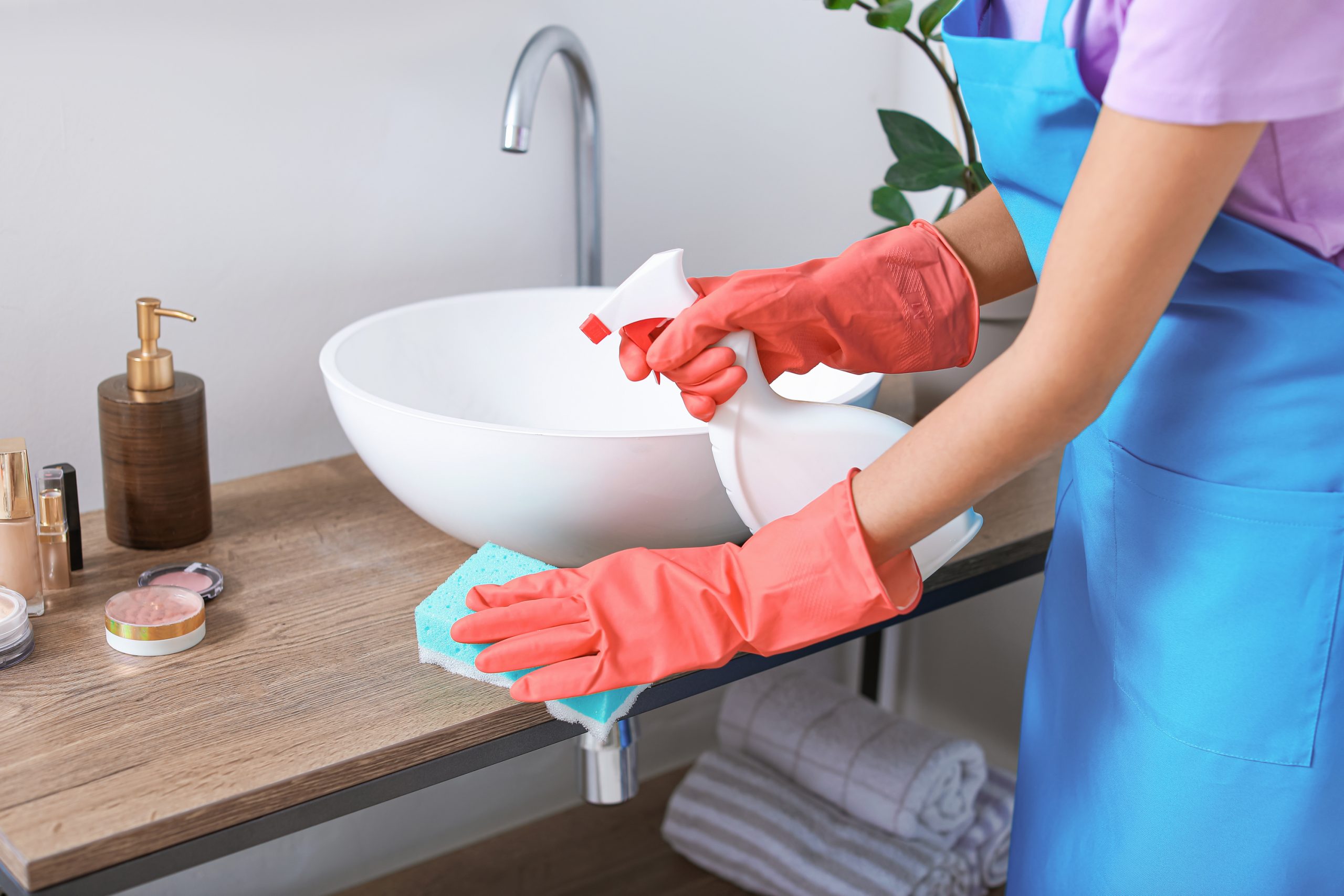 Use a lemon to get rid of those hard water stains on shower fixtures that never seem to go away. It's incredibly easy to do, and gentler on your hands than hard chemicals would be.
If you have chrome bath fixtures you've probably noticed that they're prone to have rust spots. There are two products that Simplicity in the South swears by when it comes to getting rid of those spots for good. Go to her site for the full details.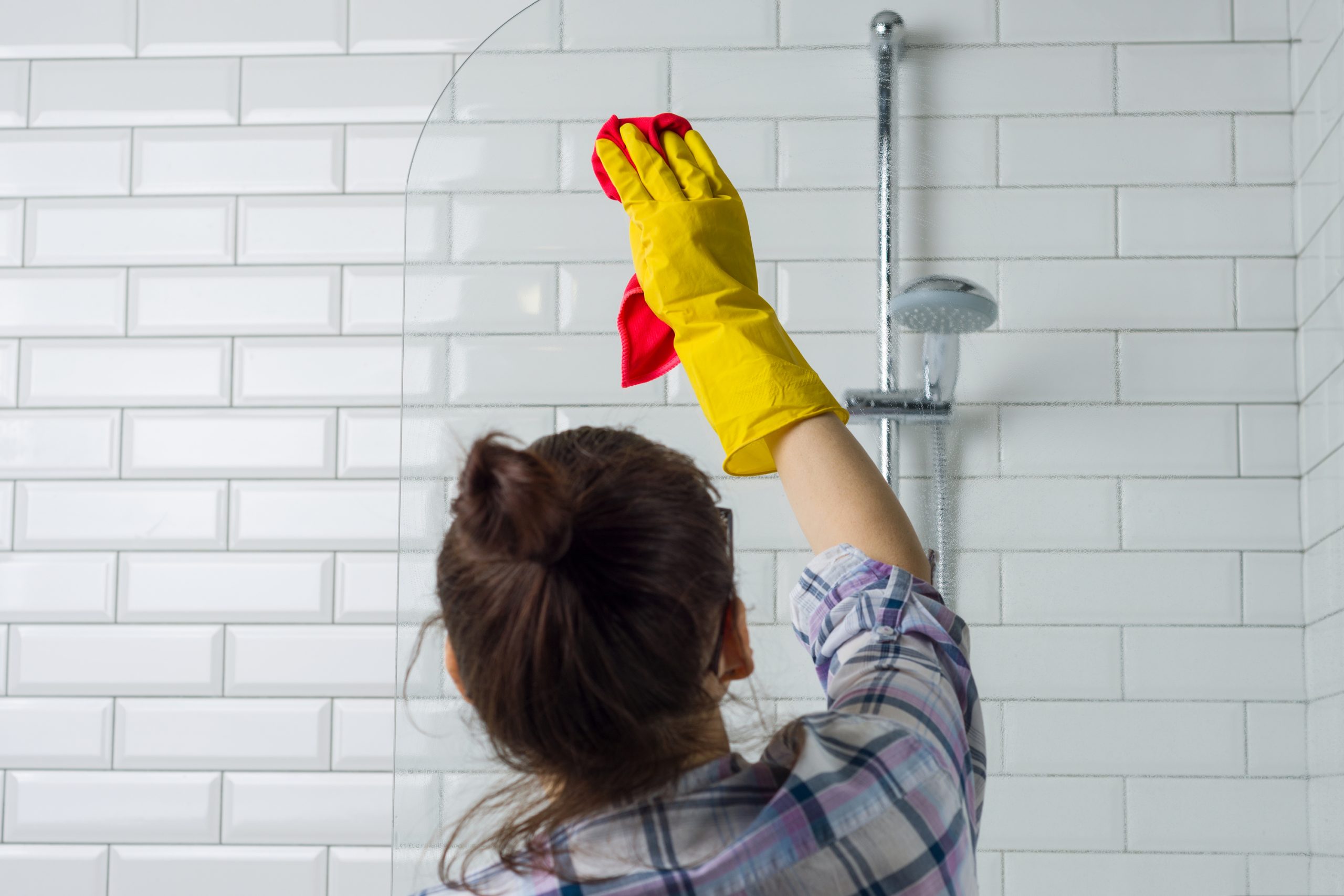 More Bathroom Cleaning Hacks…
Aren't hard water spots on glass shower doors the absolute worst? To get rid of them without harsh chemicals (and TONS of time spent) scrub them away with a piece of automotive sandpaper. Really. It WORKS.
Dryer sheets are your new favorite thing. They are great for getting that sparkle from your fixtures and cut through bathtub slime surprisingly well.
Want to have paper towels handy, but don't want the eyesore of a roll of paper towels on the counter? Use a shelf to hide them. This also saves you running back and forth from the bathroom to the kitchen for more paper towels when you run out! Find it on Amazon.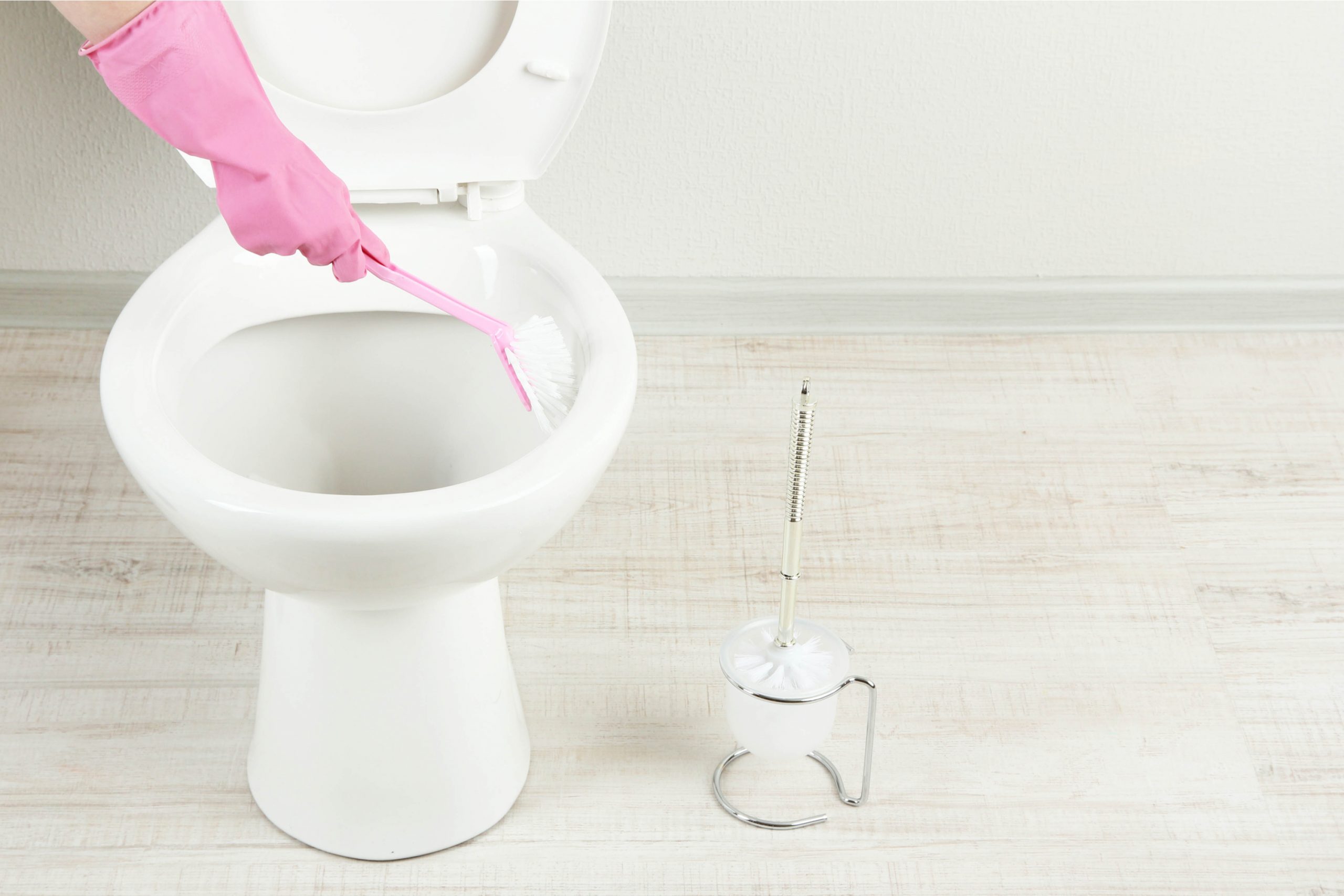 The Home Depot Blog gave us this awesome idea to pour a little bit of all-purpose cleaner in the bottom of the toilet brush holder to prevent smell and that yucky build-up that always seems to occur.
It's totally possible to clean away the pink mildew that always accumulates on those plastic shower curtain sheets. But guess what? There's an easy fix for that, too. Throw them in the washing machine on a normal cycle with a cup of vinegar and two hand towels. Prepare to be amazed.
One place you probably never clean is those nasty faucets your sink came pre-loaded with when you moved in. They're actually fairly easy to clean. Just remove them (all it takes is a screwdriver) soak them in vinegar, and giving them a good scrub with a toothbrush. Not too hard right? Thanks, DIY Network for the tip!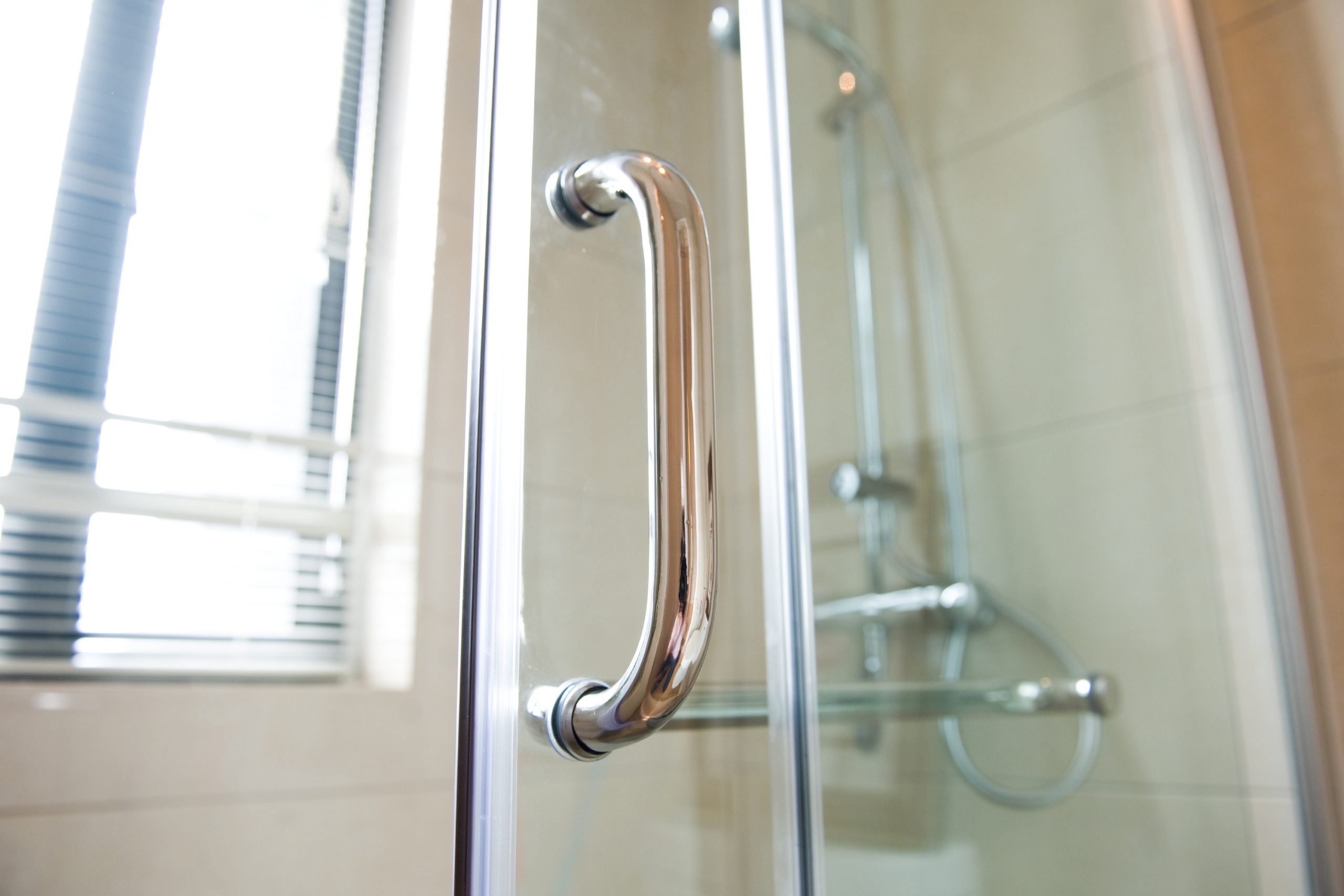 Looking for more bathroom tips? Check out my post on 20 insanely clever DIY projects for your bathroom.