Whether you have a small bathroom, or one with plenty of space, there's always room for bathroom upgrades. Especially if they're DIY! There are so many gorgeous bathrooms out there, and it doesn't require a lot of time (or money!) to make your bathroom look just as great. Set some time aside this weekend to tackle a few of these amazing DIY bathroom projects.

1. Sneaky Shelf
If you aren't into the look of exposed shelving, or perhaps you just don't have the room. Try installing a shelving unit behind a mirror. Unless you knew it was there, no one would know about this storage space. Perfect for hiding your favorite lotion! Get the tutorial from Beautiful Matters.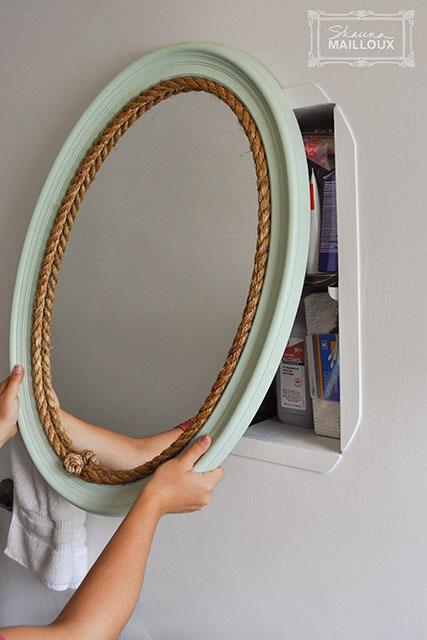 2. Toilet Paper Shelf
Perfect for storing books or other items, and preventing a cell phone accident. This super cool toilet paper shelf would look great in any bathroom! Instructions can be found on DIY Showoff.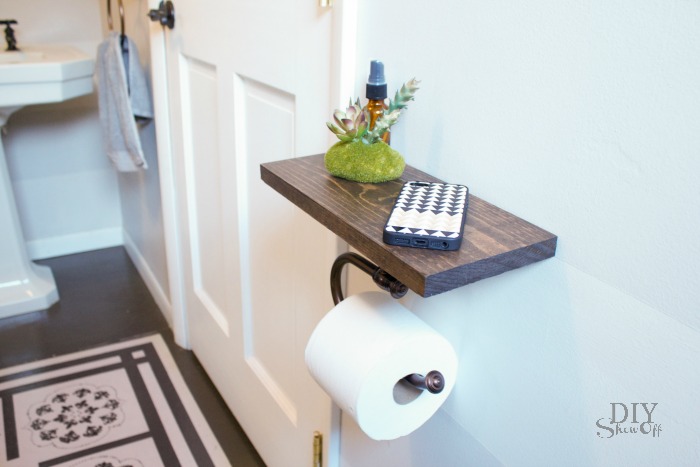 3. Mason Jar 
The internet is full of amazing mason jar projects, and this is one of them. A box of tissues can ruin the decorative ensemble in your bathroom. Recycle that tissue box and make a tissue paper holder out of an old mason jar. The best part? These great tissue holders from Landeelu can be customized according to your bathroom decor.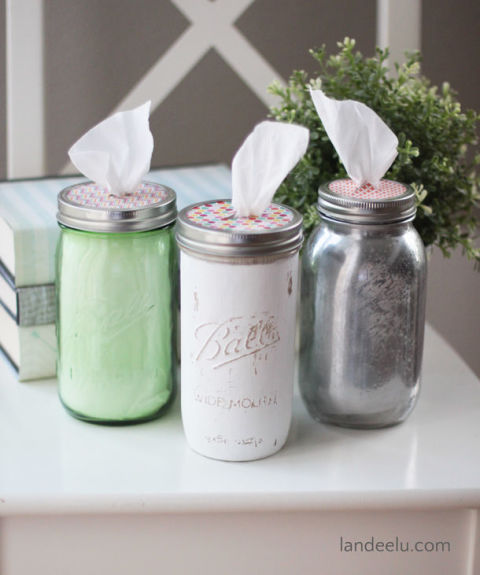 4. Homemade Potpourri
Are the smells starting to get a bit out of hand? There's an easy solution for that! Make homemade potpourri using dried cloves, citrus, and star anise. Get the full recipe here.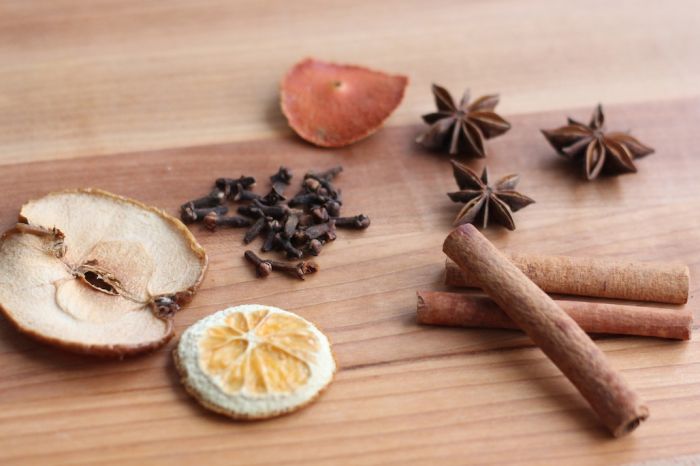 5. Toothbrush Holder
Didn't we mention that the amount of mason jar crafts are endless? This darling toothbrush older is just as easy to make as it is to clean out. Plus, it makes your bathroom look country chic! Get the how-to here.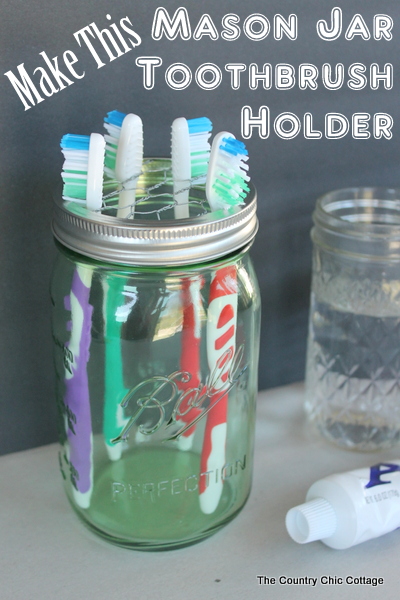 6. Repurposed Mugs
If have an abundance of coffee mugs, repurpose some of them into a small organizers. Perfect for towels or flowers, you can find the tutorial at Homeroad.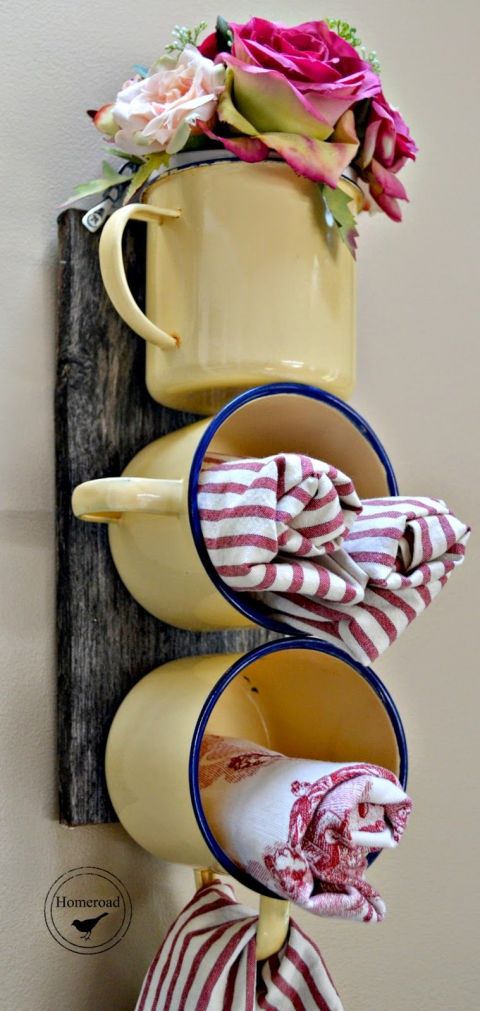 7. Wall Hooks
An adorable take on the classic towel hook. Idea from ModgePodgeRocksBlog, this is sure to inspire your kids to hang up their towels (finally…).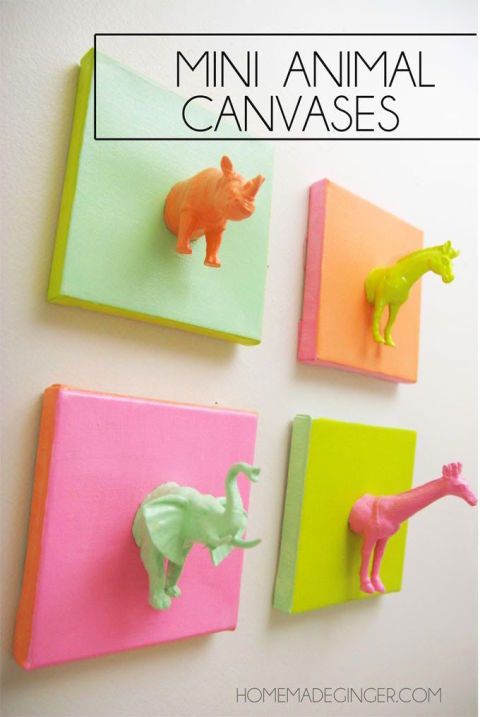 8. Easy Air Freshener
If you don't have time for the great potpourri idea listed above, here is an incredibly easy air freshener idea. Simply add a few drops of your favorite essential oil to a roll of toilet paper. Idea from Handy & Homemade.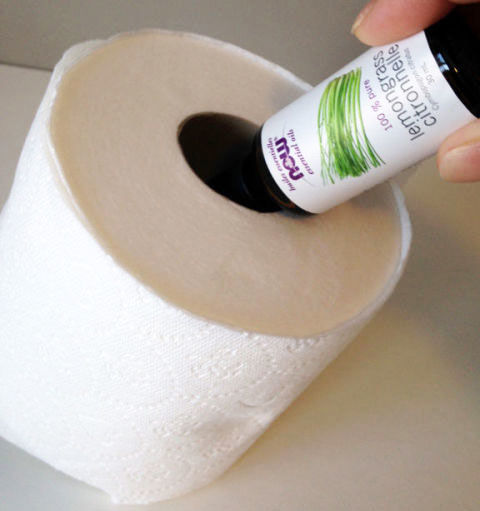 9. Rug
Is there really anything worse than stepping on cold tile after a nice warm shower? Probably not. DIY Ready came up with this amazing tutorial for this darling rag rug. Choose a soft material that absorbs water well. Your feet will thank you!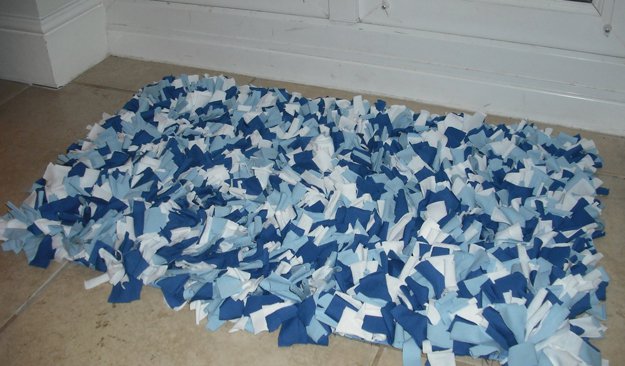 10. DIY Shower Curtain
Spruce up your bathroom with a new shower curtain. When you make your own, you have all the control over the pattern and color of the fabric. That sounds so much better than buying one that you may not be completely happy with!  Instructions here.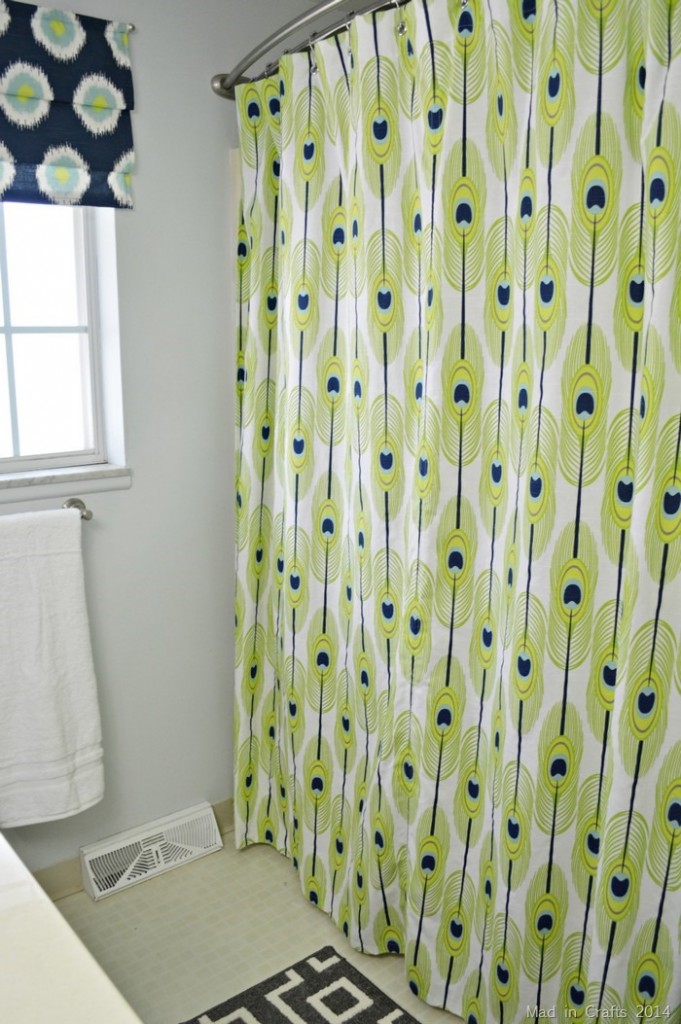 11. Stain Your Cabinets
Sometimes you just need a change of color! Paint your cabinets a dark color and add some new hardware. This could totally be tackled in an afternoon. For those worried about painting without help, here is a great tutorial from Monica Wants It.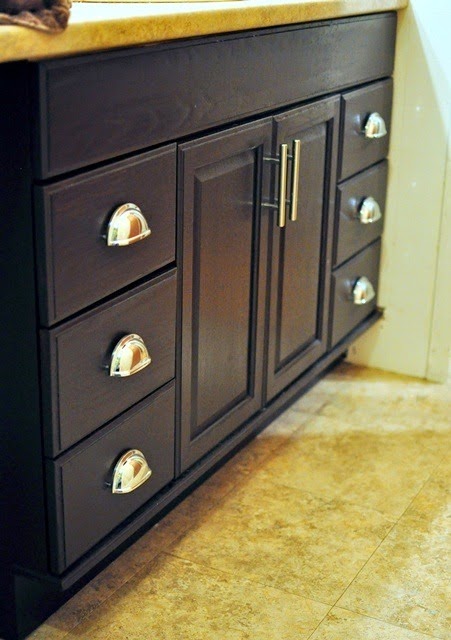 12. DIY Frosted Glass
Frosted glass adds such a look of high style to your bathroom, and it doesn't cost a ton of money! Create a stencil and use frosted glass paint to complete the project. Here is a great tutorial from Eat Knit and DIY to help should any problems arise!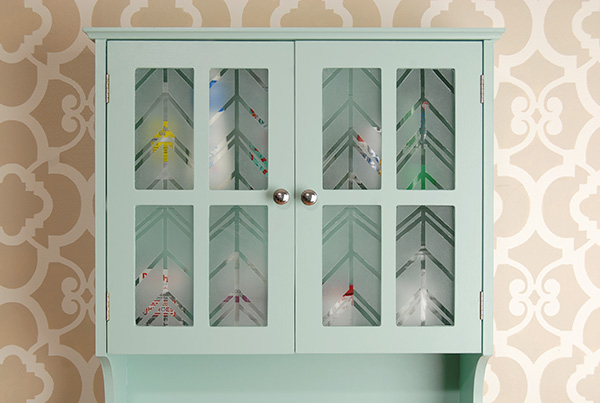 13. Bring In A Pallet
Pallet projects are everywhere, and that is because they all look absolutely amazing! This is a really easy way to create an accent wall in your bathroom. It can completely change the look! Idea and tutorial are from Mandy Jean Chic.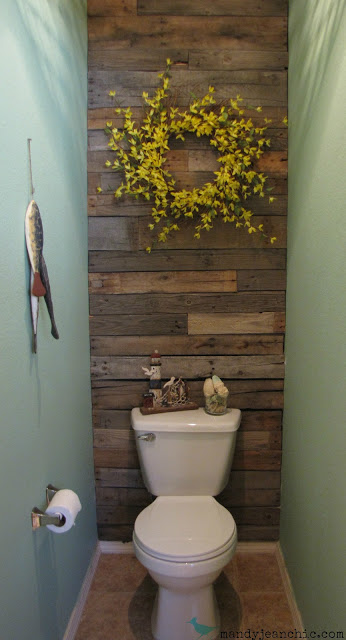 14. Mason Jar Makeup Organizer
Yep, another mason jar craft. We can't help that they are all fabulous! If your makeup is constantly strewn about, it may be time to organize your supply. Your husband will thank you. See how to make this here.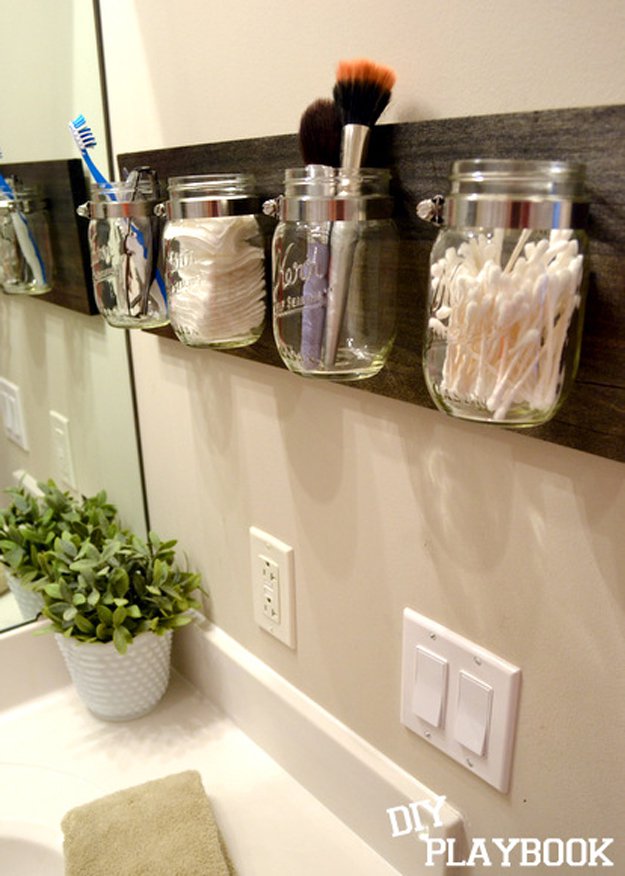 15. Flower Pots
Revamp some old flower pots with a fresh coat of paint. Place them on a bathroom shelf or counter top for a fun (and easy) storage method!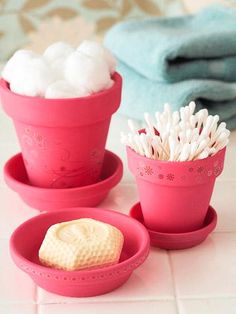 16. Cabinet Storage
There is never enough room in bathroom cabinets. Ever. Create additional space with these amazing cabinet caddies from Reinhart.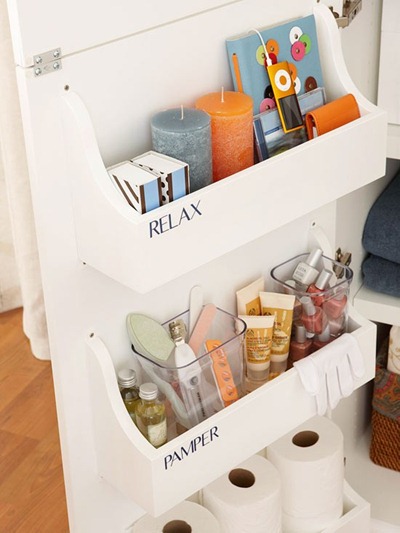 17. Storage Baskets
Turn old baskets into a great place to store towels. It looks totally chic with the towels rolled up and the different sized baskets.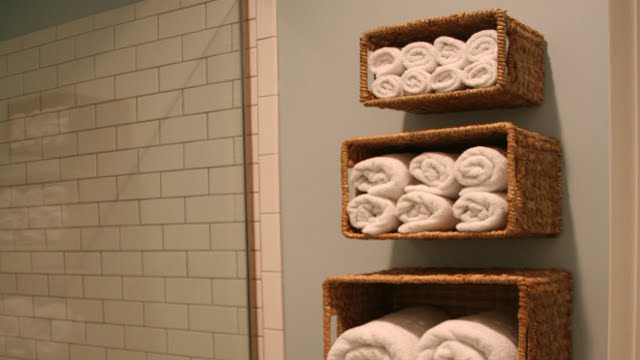 18. Over The Door Shelving
What a perfect place to put a shelf! Whether it is to store items, or just for decoration, you cannot go wrong with this great door shelving. Instructions can be found at Cozy Cute Cottage.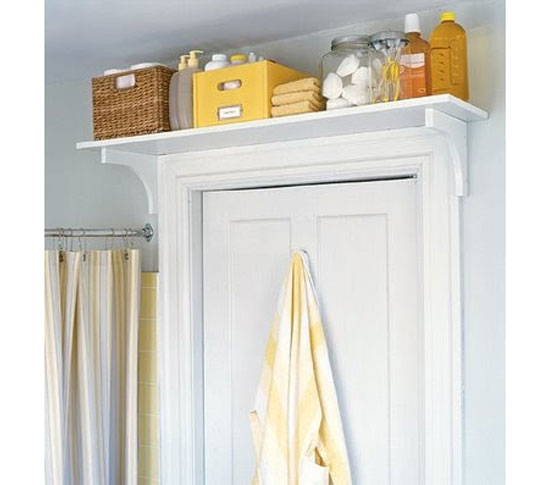 19. Magnetic Strip
Install a magnetic strip inside your medicine cabinet and you'll never lose another bobby pin again. Idea from The Merry Thought.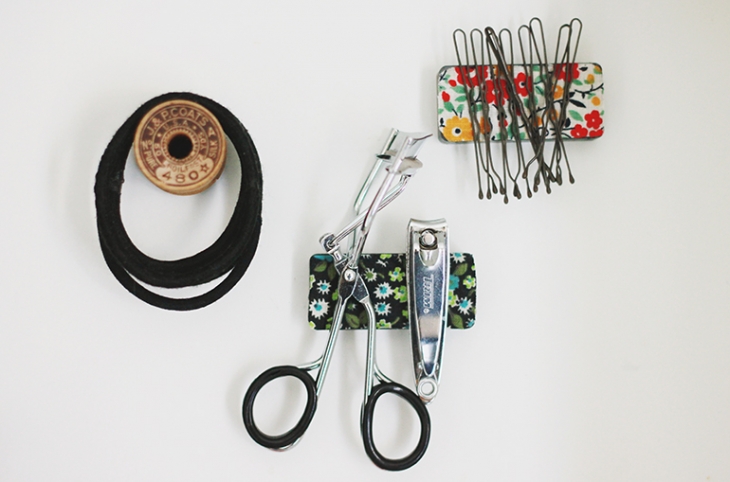 20. Repurposed Picture Frames
If you have an old picture frame laying around, turn it into a great bathroom storage addition. Idea from I Heart Naptime.