Dollar Store picture frames are a dime a dozen…and they have a ton of different uses, craft-wise, as well! Don't worry about heading to Michaels for these craft supplies, a quick trip to the Dollar Store will be more than sufficient!
I wasn't able to find an actual source for this project…but I loved it's ingenuity so much that I couldn't resist sharing. I'm not sure what this blogger used, but I'm sure it could be easily recreated with a set of picture frames.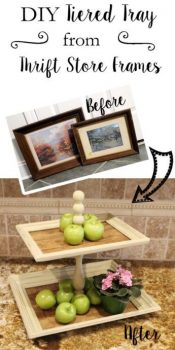 Hot glue Dollar Store picture frames into a lantern for a feeling of instant cozy. Paint the frames a different color if you'd like something other than white…or the typical Dollar Store shades! Catch the tutorial at Youtube.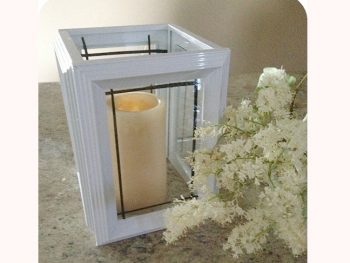 This one may be more difficult to tackle with just a glue gun…but it's nothing a little wood glue couldn't handle! We Heart It turned two Dollar Store picture frames into a fantastic Christmas shadowbox. Jingle, indeed.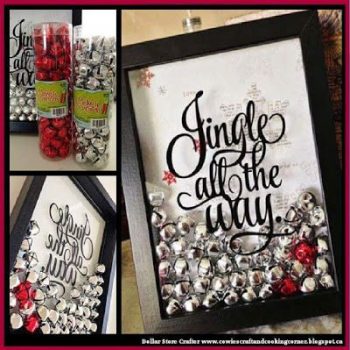 If you couldn't tell…I've got Christmas on the brain! Use twelve Dollar Store picture frames and attach them together. Hang a wreath with a string of burlap for an incredibly easy rustic DIY. Dollar Store, indeed.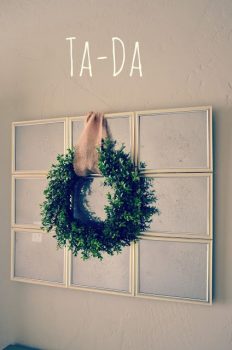 Brighten up a bedroom or an office space with personalized initial wall art. See if you can find cool knobs to hang your artwork from. I find it easy to cut out my monogrammed letters with a Cricut machine.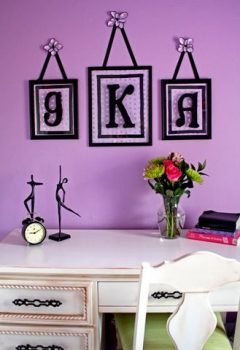 A craft for Christmas…or just any old day. Remove the glass, and sting wire across the face of the frame. A simple addition of metal clamps will give you the perfect place to display your Christmas cards. Design Ideas has more.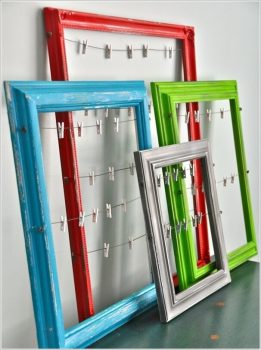 Every woman needs somewhere to keep her jewelry organized and tangle-free. Imagine how easy planning your daily oufit accessories would be with a craft like this. The backing is made out of a piece of cork covered in colored felt.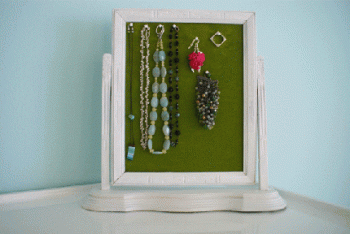 A quick line of hot glue is just about all you need to put this one together….after all, it's the greenery that completes this craft from My Anything and Everything.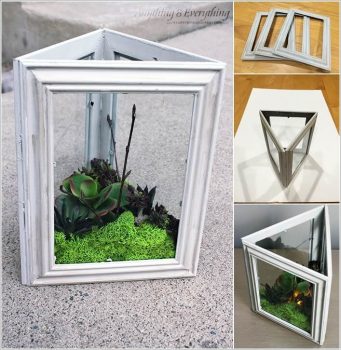 Does your desk lack drawers? Mine does, and It can get to be a serious bummer from time to time. It can get messy storing everything on my desktop! Sew in a set of pockets..and you have everything you need for a completely organized desk. Nothing could be better. More at The Wishful Tinker.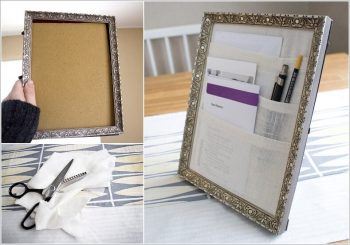 Don't ever worry about losing your keys, again! Keep them visable, and oh-so-handy with a framed key rack. This craft can be made for less than $10. Purple Carrot has more.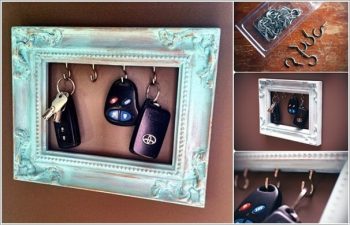 Scrapbook paper, wooden lettering, and a bright ribbon make an incredibly personable craft project. You can go as bold, or as simple as you would like. But either way, use this tutorial from Tuck and Cover.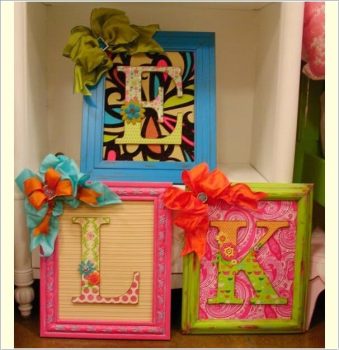 Was the last jewelry display not quite your style? Would a woven or a lace piece meet your tastes a little better? I thought it might! With a rustic project on the left, and a bohemian one on the right, these jewelry organizers have something for everyone! From Capespike Designs.