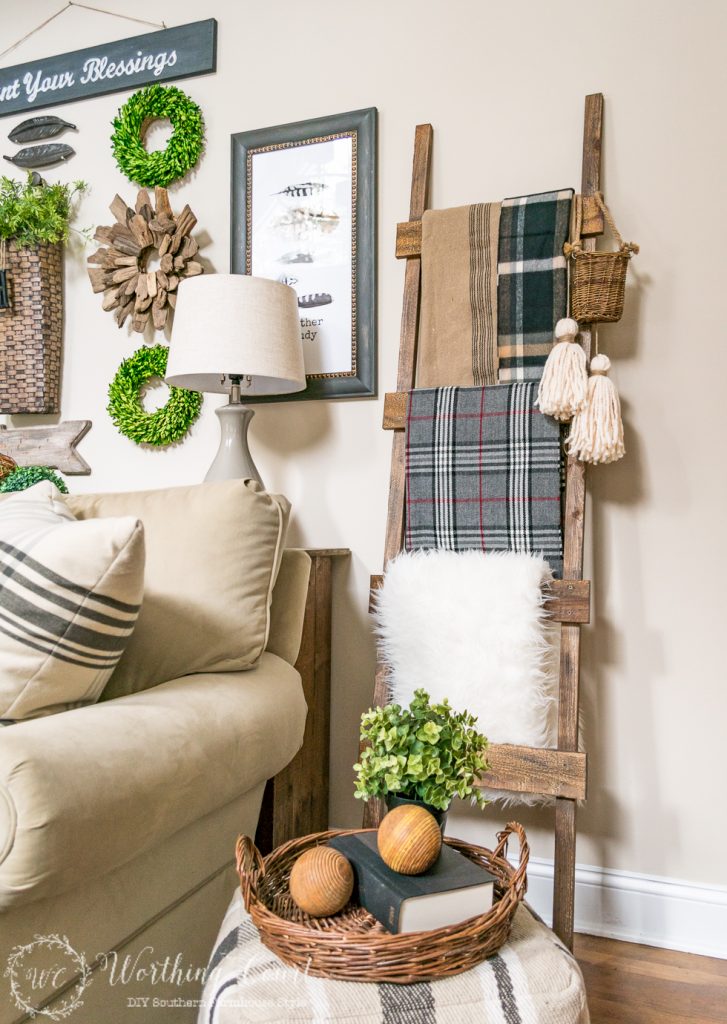 Find a rustic ladder that is sturdy enough to hold any blankets!  The ladder can be used just for decoration, or you can put it to use and turn it into some fun and helpful storage!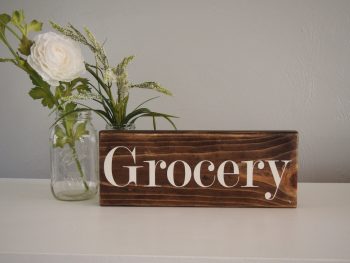 A rustic sign is perfect for bringing farmhouse decor into your home. . You can put it in the kitchen with something like "pantry" or "market" written on it, or you can put it anywhere else you feel it would fit. Just have fun with it!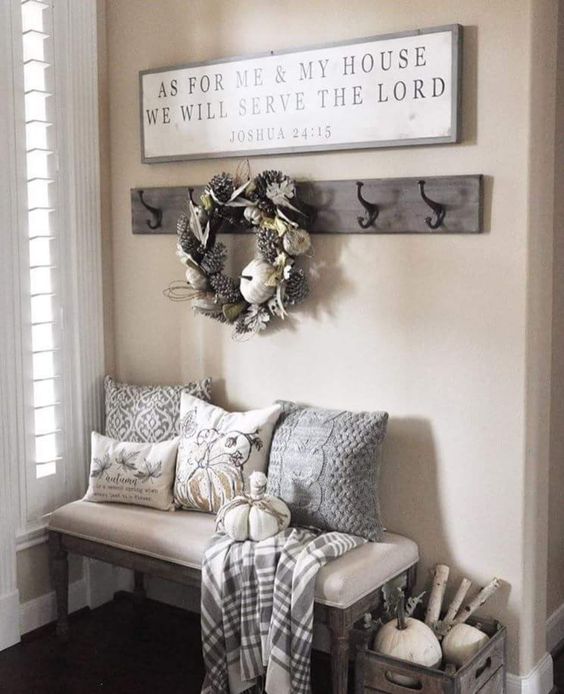 Everyone needs a coat rack in their entryway! Use a piece of leftover wood and stain it a dark color. When dry, drill in a few hooks! Use to store coats, scarves, umbrellas, and more! Or, use it as a decorative accent and hang a wreath from it!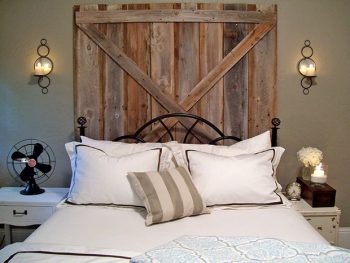 This may take a bit of work, but it actually doesn't cost too much to make, and it looks really great. Create a rustic headboard (click the link for the tutorial) for your bedroom out of an old garden pallet (or any  similar material) It's great if you want a farmhouse inspired home and it takes more time than money!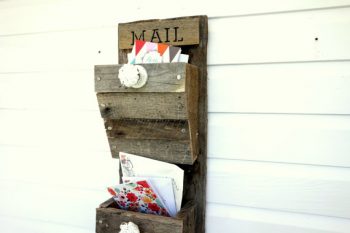 Beat clutter AND have a totally awesome décor piece, by getting a rustic mail organizer! You can make your own by attaching some file folders to a wooden board, or buy one from Etsy using this link!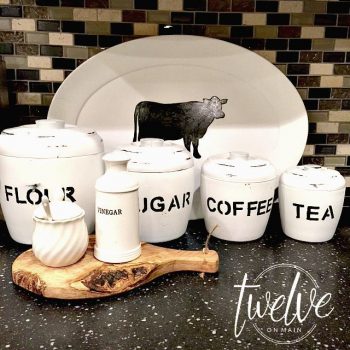 Kitchen containers are a great way to organize your home while adding pieces of farmhouse decor. There are a few types to choose from, but I love these containers that make me feel like I'm back at my grandparent's cabin!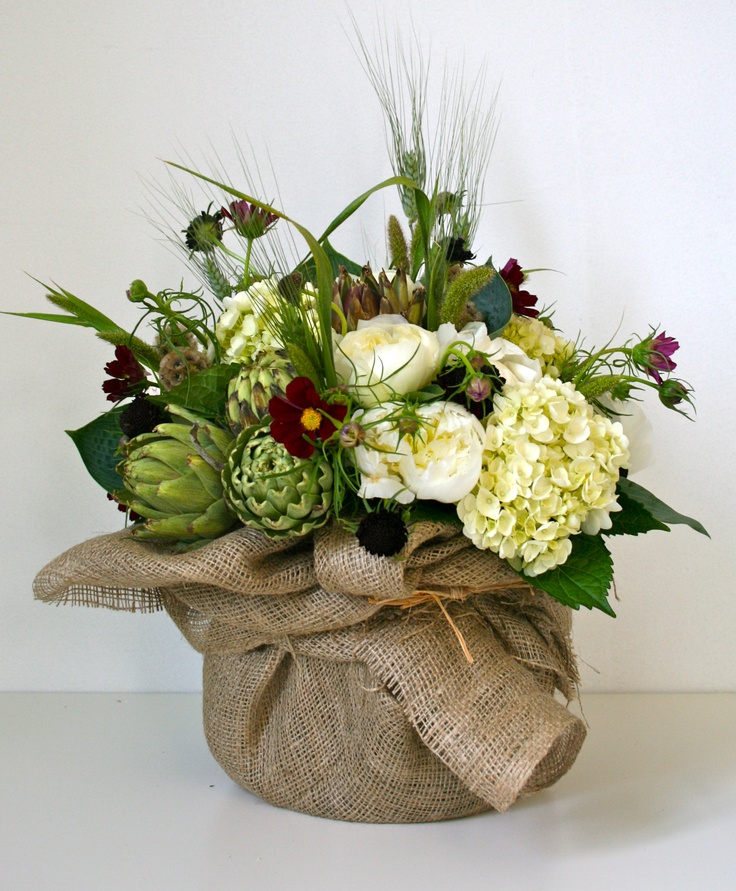 Flowers are a great way to bring a nice natural feel to your home, and the vases or containers you put them in can also be a conduit for farmhouse inspiration! Use old watering cans, wood containers, or anything else! Cover the base of the container with a layer of burlap, and tie with some twine.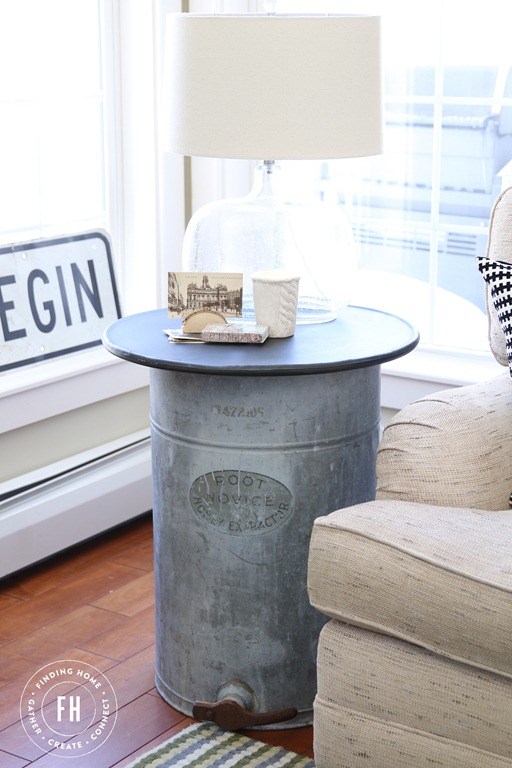 Incorporate a galvanized tub into your décor! You could use it as an end table or coffee table, or even keep it outside and use for storing beverages or other items! There are tons of ways to use a galvanized tub in your farmhouse themed décor!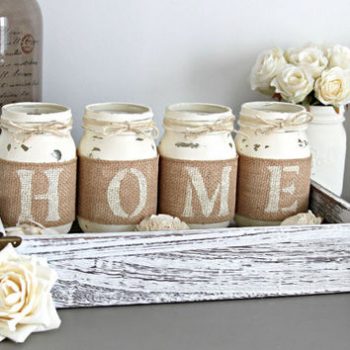 A secret trick to making your house feel more like a farmhouse is to use Mason jars. They just give off this rustic, farmhouse feel, and so they easily bring it to your home if you use them. They can be storage devices, flower vases, or anything else you want! Mason jars can be used for anything!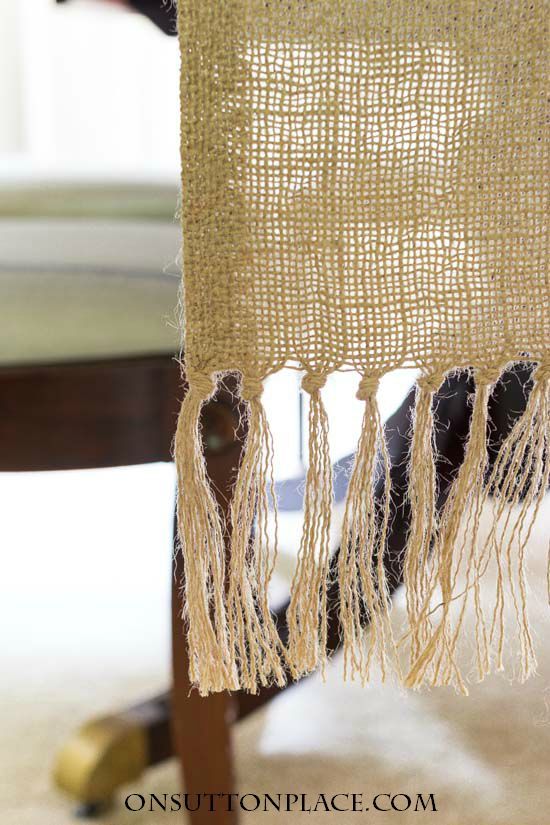 Make or buy a burlap table runner that you can keep at your dinner table. It's easy, simple, and really has a rustic vibe to it. Combine it with a few other farmhouse items like metal tubs. wooden signs, and flowers!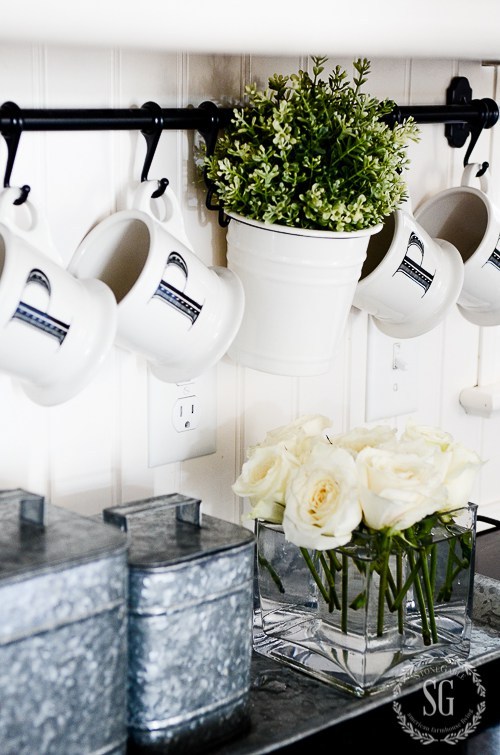 Get this rustic kitchen rack that will make you feel like you're in the kitchen of an actual farmhouse! It looks classy and elegant plus it helps you keep all your items and supplies organized!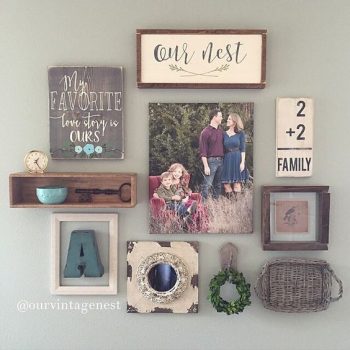 Make or buy some artwork that, to you, has that farmhouse feel. If you're an artist, you can try making your own stuff, but if not, just find some art at a local shop or even a 2nd hand store!  You could even theme your family pictures so they match your home decor!