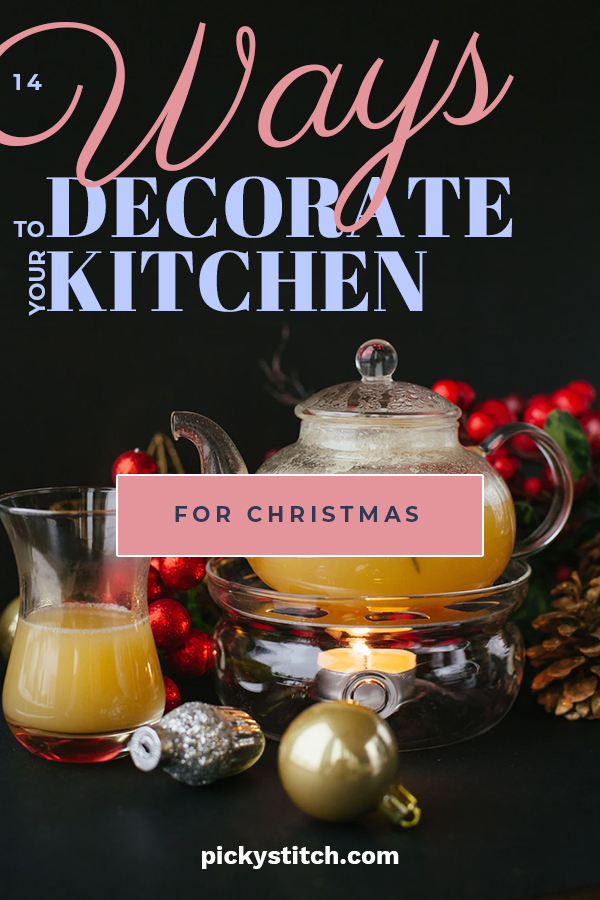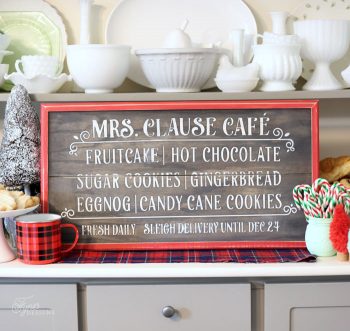 A Christmas sign is the perfect thing to put up in your kitchen! There are so many ideas to choose from, great sayings and designs you can use, and you can put it anywhere in your home! Here's a link to purchase one of my favorite Christmas signs.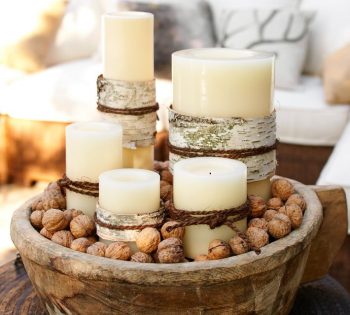 Turn old bowl into an amazing, rustic centerpiece. Place on your counter top to add a festive feel to your kitchen. Fill with chestnuts, candles, and any other holiday themed goodies. You could even add candy!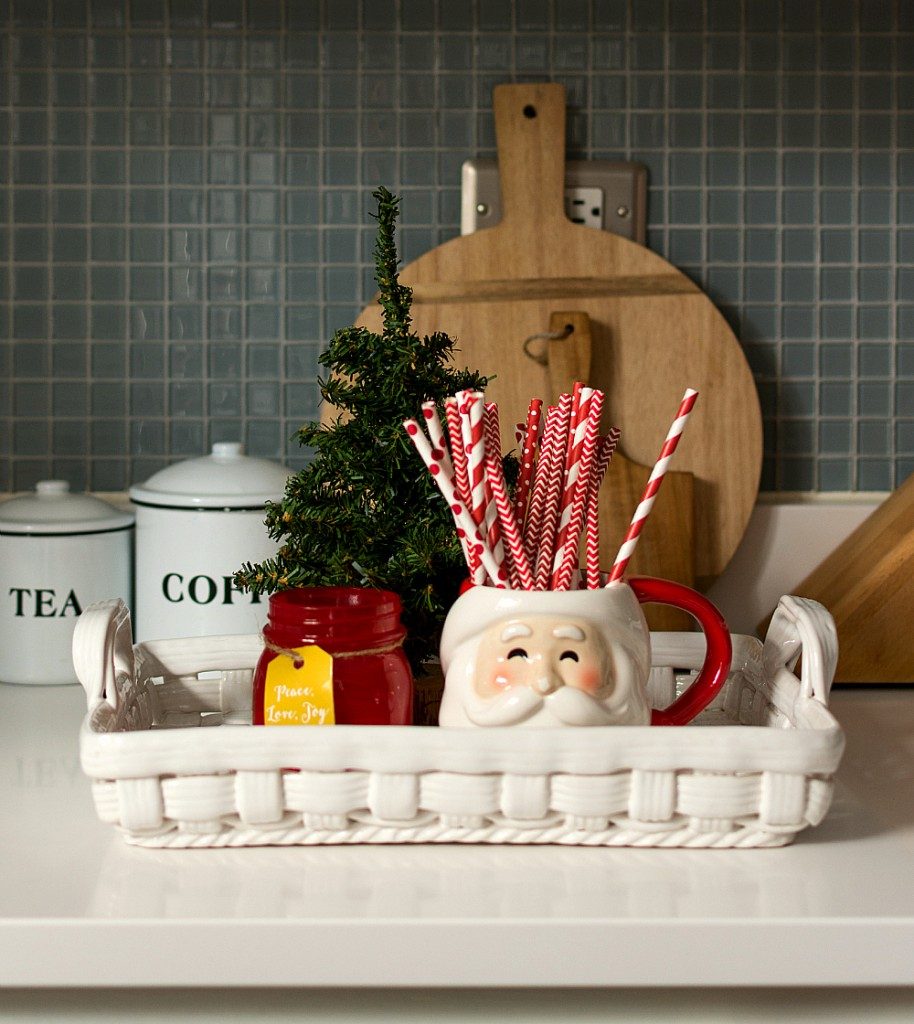 You can also use a tray as a decorating piece! Simple white ones are best when it comes to decorating, but any color will do! You could make a mini hot chocolate bar, or just add a small Christmas tree to the tray. Tip: the tray will help keep kitchen counter clutter to a minimum! Use it even when the holidays are over!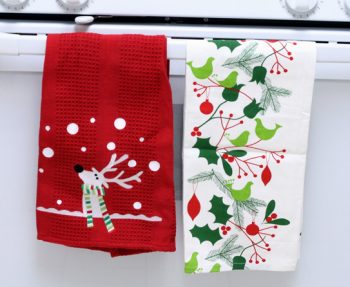 One of the easiest ways to decorate your kitchen for Christmas is by getting Christmas-themed hand towels. Anything from peppermint stripes to a cute reindeer pattern can be great for the kitchen. Hang them up in places where they'll be seen AND used.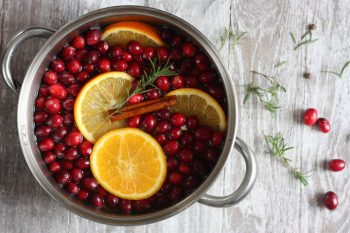 Although this isn't necessarily a physical decoration,  a batch of stove top potpourri is a sure fire way to get your entire home smelling like the holidays! A mixture of citrus, cinnamon, and cloves is the perfect mixture to make your home smell great.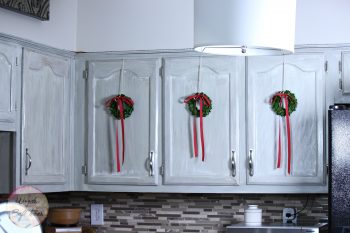 Hang mini wreaths from your kitchen cabinets ! You can hang up as many as you feel is necessary to get the fun, festive Christmas feel into your kitchen. Add red ribbon for even more holiday decor!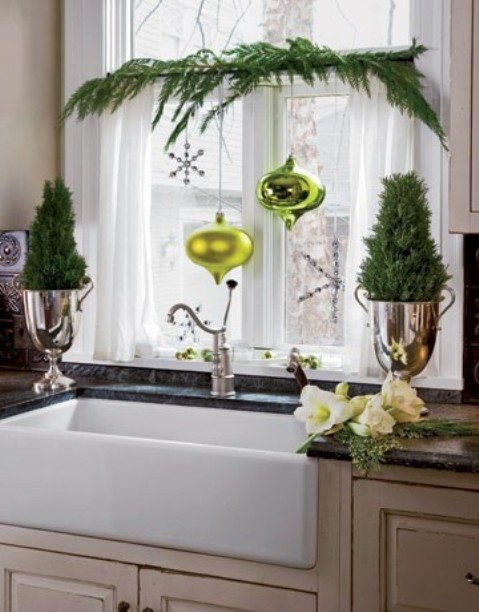 You can also match the wreaths with garland that you put around the kitchen. It looks perfect back against the back splash! Or, if you have space, up above the cabinets. Play around with placement to see what looks best!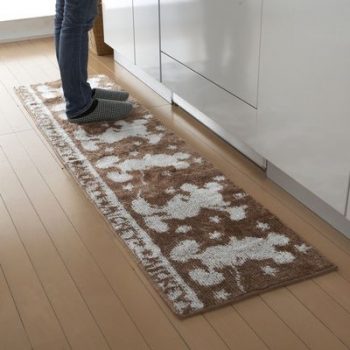 Purchase a kitchen mat that has a  Christmas theme! These are pretty easy to buy, but you can also make your own, if you want! Choose a pattern, style, design, or color that best matches your kitchen and the rest of your holiday home decor.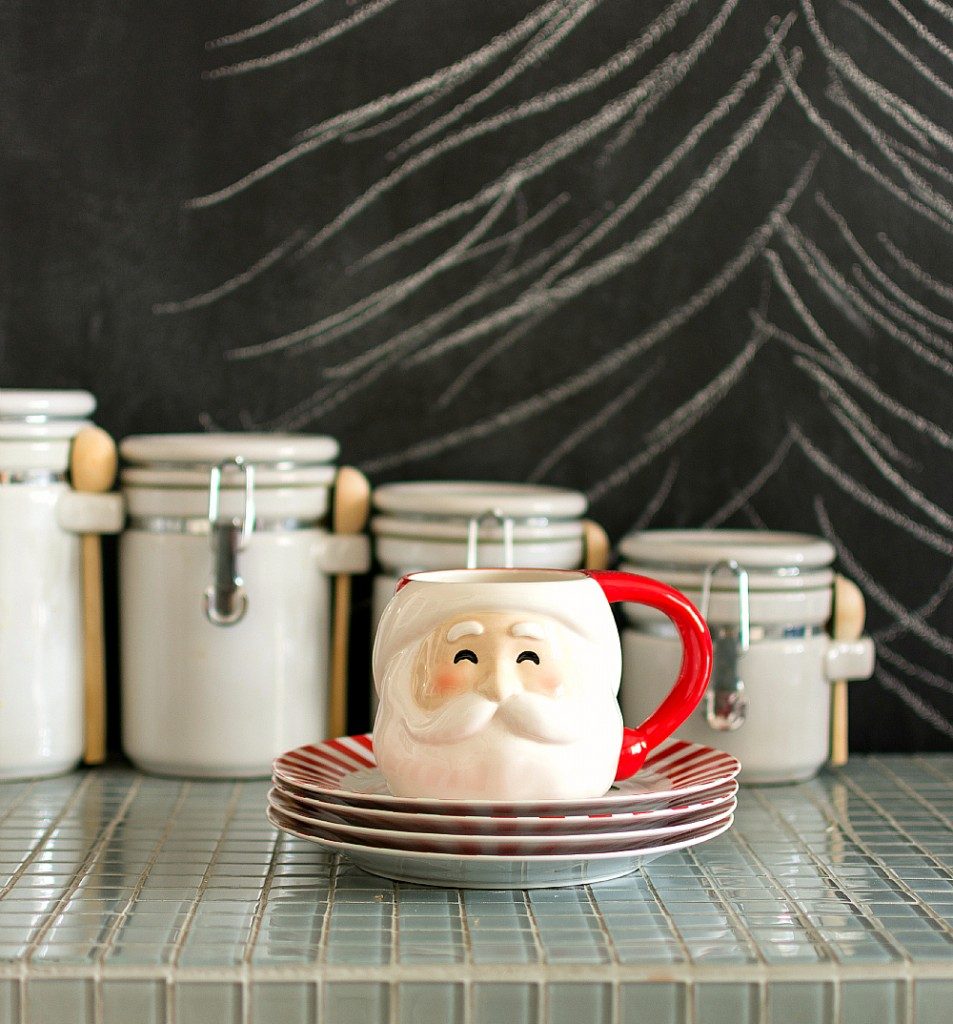 You can't talk about Christmas decorations in the kitchen without bringing up dishware! Pull out your favorite Christmas-themed bowls, plates, and mugs! These are both practical and decorative, making them the best of both worlds. Get a mug similar to the one pictured here!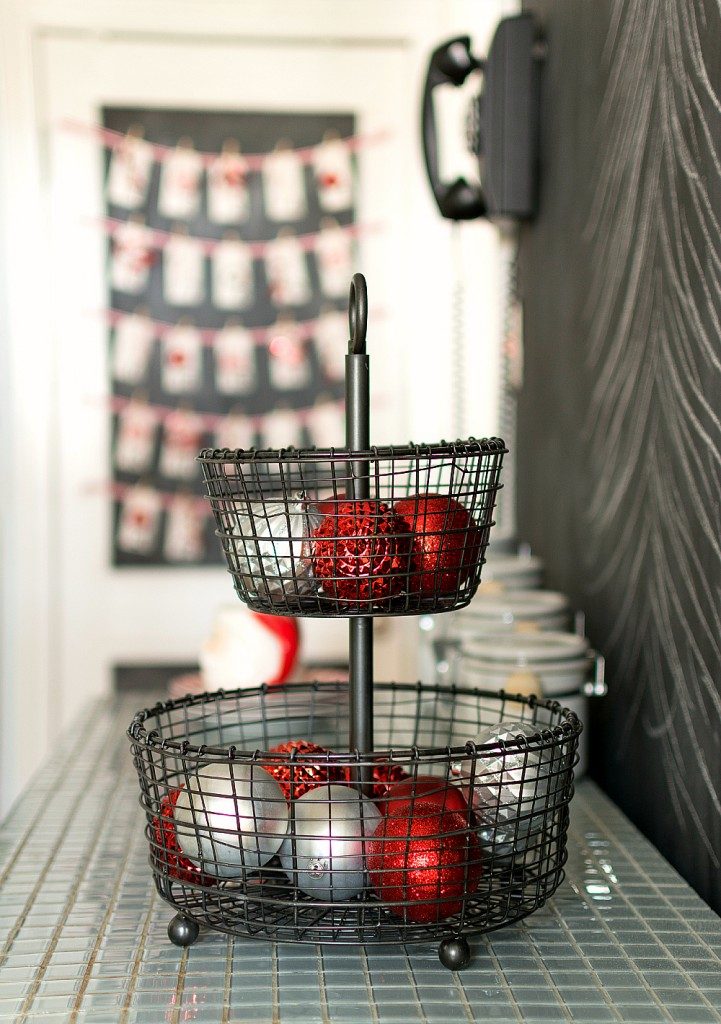 Place any extra ornaments in a tiered wire basket that you can place anywhere around the kitchen. It's a subtle and easy way to decorate without going too crazy. It's a really classy and elegant look!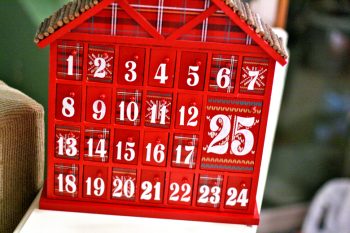 I love to hang my advent calendar up in the kitchen because it allows everyone to see it and it acts as a great decoration! Every day, you and the family can count down until Santa comes!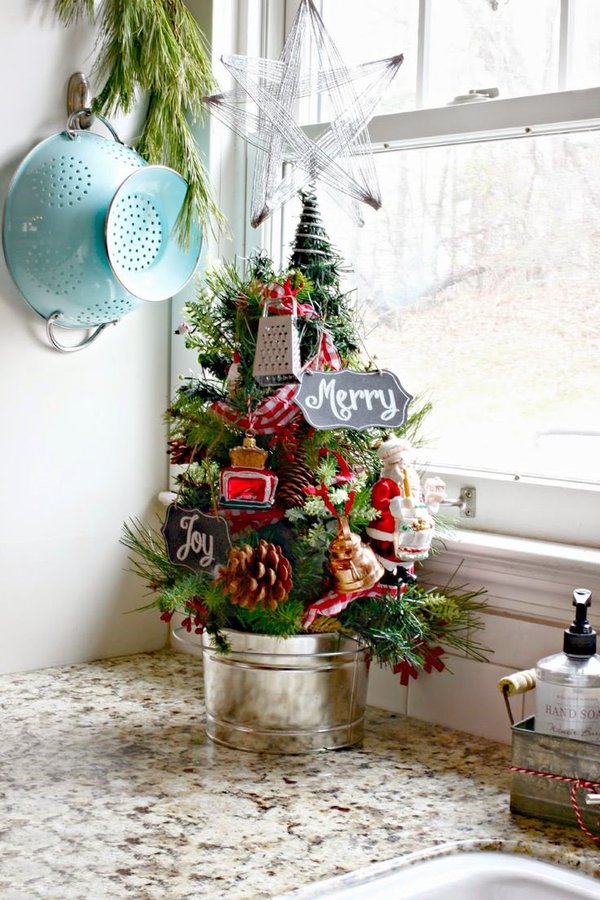 If you have the counter space, a mini Christmas tree would look great in your kitchen! You can even reuse your herb gardening containers for this! Another idea would be to put these on the floor or the table, depending on how much room you have available.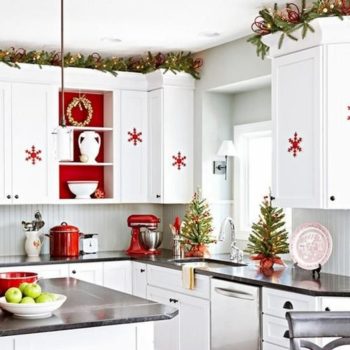 Hang up snowflakes all around the kitchen for a great Christmas and winter feel! Don't feel like you only have to use white snowflakes! Red, green, gold, and silver, are all great for holiday decorating.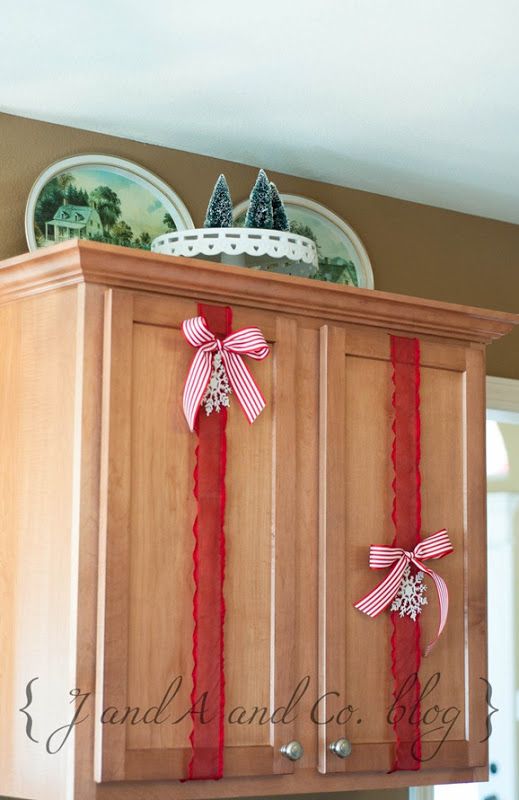 "Wrap" the cabinets as if they were Christmas presents! Add a bow or gift tag to the cabinet to make it even more festive!