If you like to spend the summer evenings in your backyard, then this is a must-do DIY. Take old wine bottles and turn them into tiki torches. They're a great way to add extra outdoor lighting, and they double as a mosquito repellent! Perfect!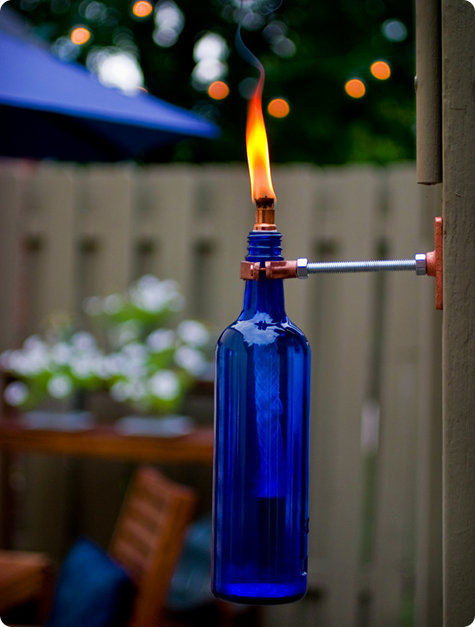 Magnetized jars are so useful because they can be used in almost any part of the home. You can use them in the kitchen to store spices or even in the garage to keep your nails and screws in order. Get the tutorial for this space-saving organizer here.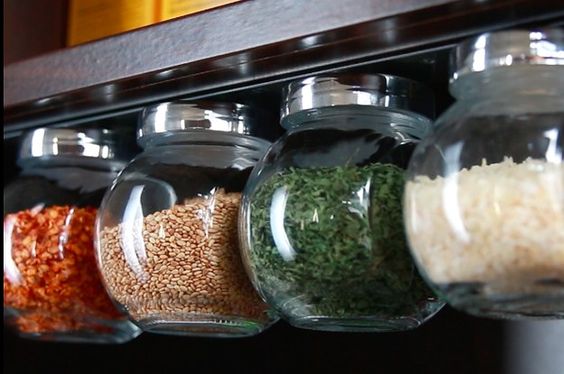 Make a DIY sewing kit out of a Mason jar! Turn the lid into a pin cushion and then fill the jar with all sorts of must- need sewing supplies like needles, thread, etc. This is great to have around the house, or even in the car. You never know when you're going to need to rescue a ripped piece of clothing. DIY Ready is the genius behind this super smart idea.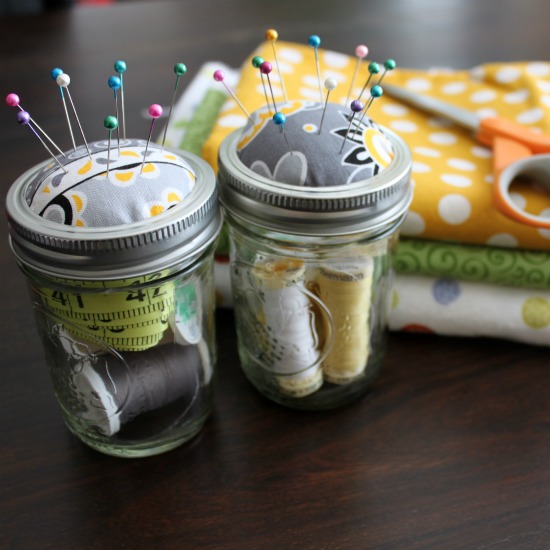 When it comes to hiding under the sink clutter, a DIY sink skirt is the perfect solution. This can dress up a room in the most amazing ways! Tutorial can be found from One Kings Lane.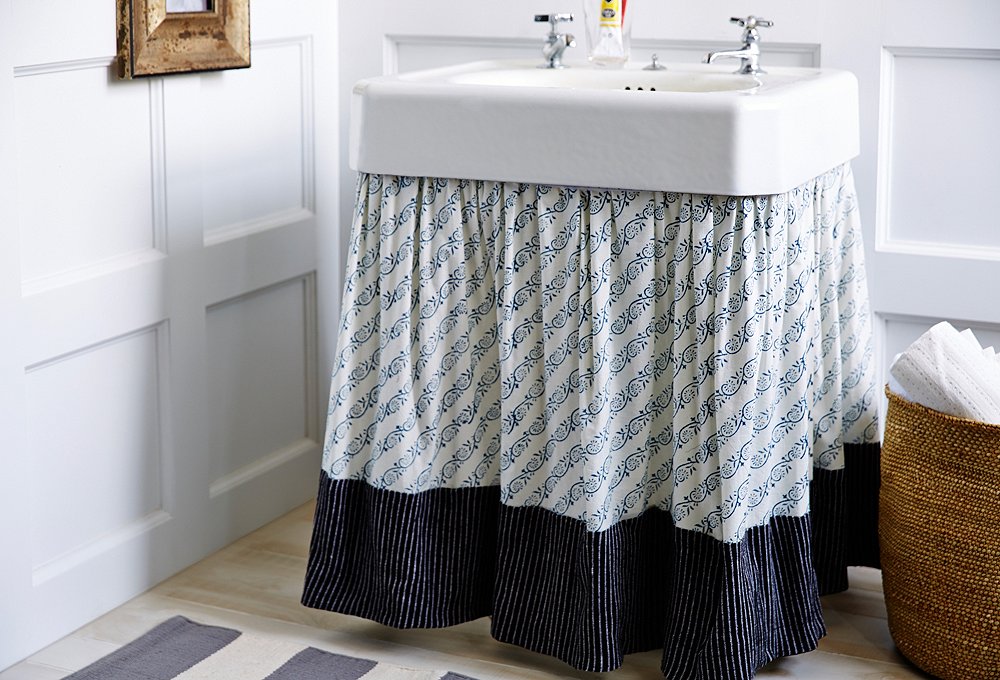 Make your very own clock that can be used in any area of the home. This is a great project for the whole family, and you can even use family photos as the numbers on the clock.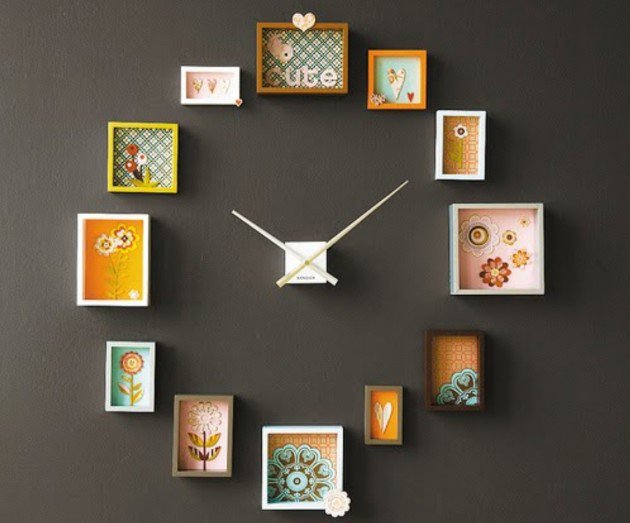 Have you ever made your own candles? It's such a fun project to DIY, and it's great to customize your candle scents and colors, and these candles only cost $1 to make. You'll need the following:
Small bowls or glasses. Raid your kitchen to find a pretty bowls or cups.
Candle wax. I love chopping up an old unscented candle and reusing the wax. Or wax chips.
Candle wick
Coffee beans
Vanilla beans, chopped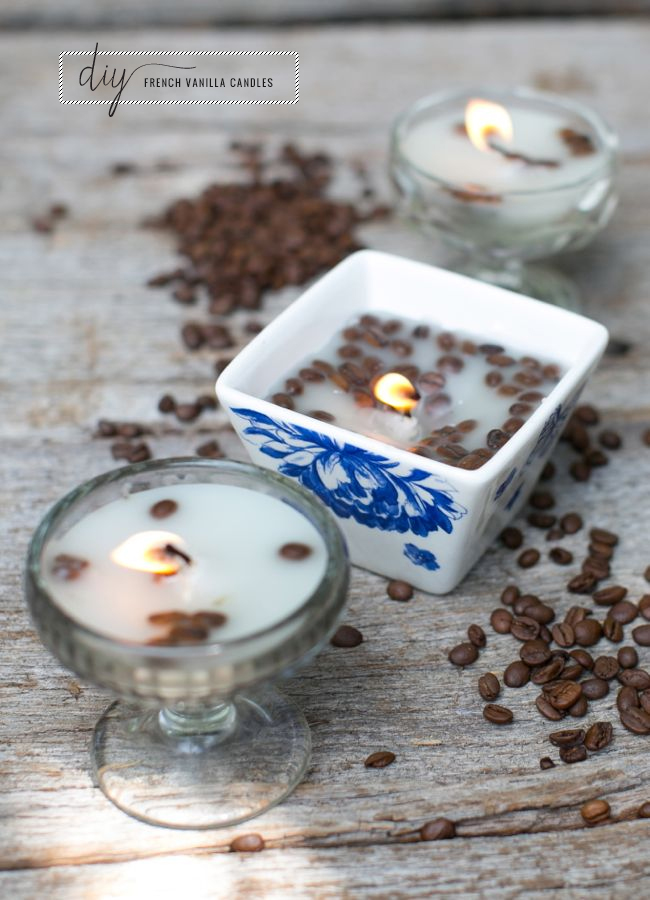 Wall decor is crucial in every home, but changing your wall decor according to seasons can get to be a bit expensive (and who likes that?) If you have a silhouette, you can DIY all of your holiday home signs! Get the tutorial for the "Gather" sign pictured below here.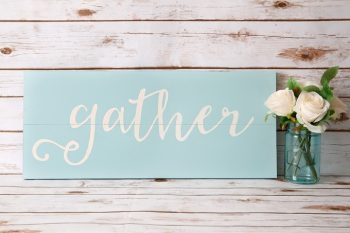 Make this adorable stuffed animal hammock that's great for a child's bedroom or the playroom. It's super cute, easy to make, and it's a great way to manage kid clutter! You can crochet your own, or get a premade one from Etsy.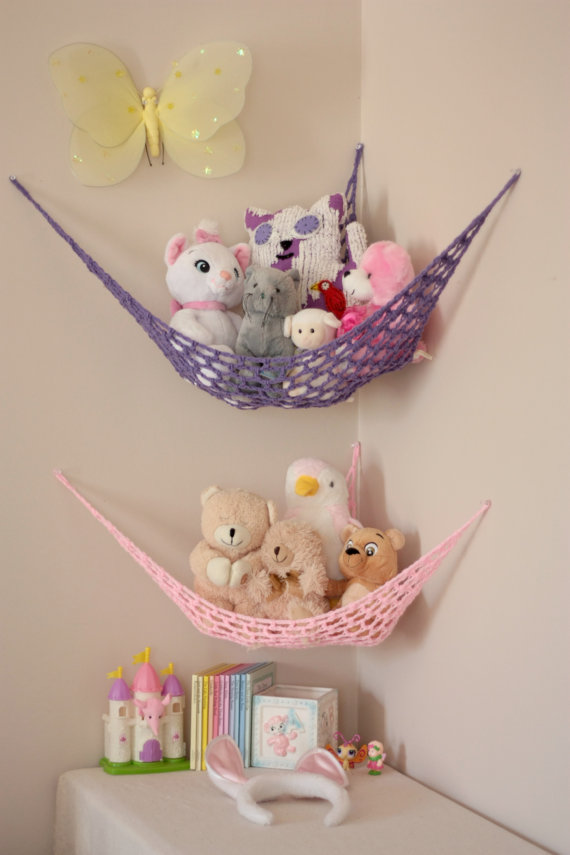 Drawing on the wall is okay in this case! Paint a wall in your home with a few coats of a chalkboard paint and let your kids go to town. This is perfect for artistic kids, and it helps cut back on all of that paper waste. If you don't have kids, a chalkboard wall is still just as handy! Use it to leave notes, plan events, or write grocery lists. The options are endless.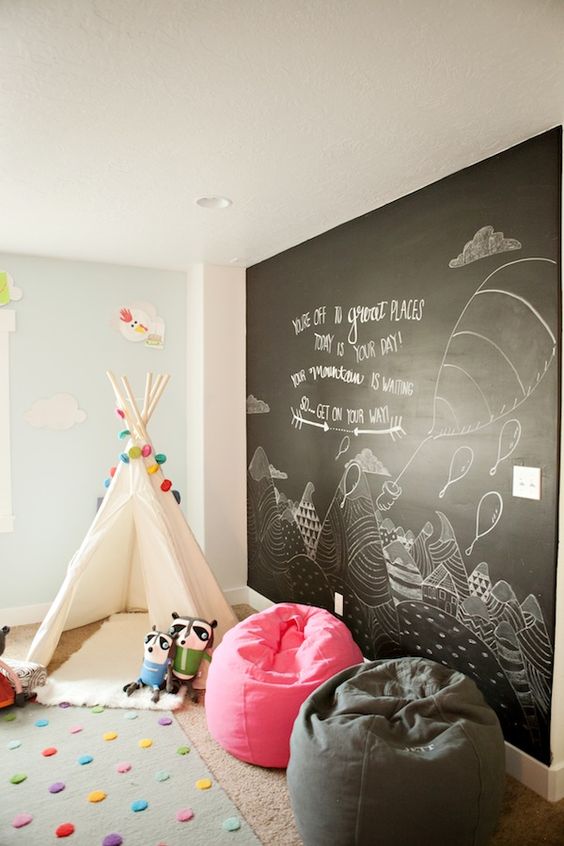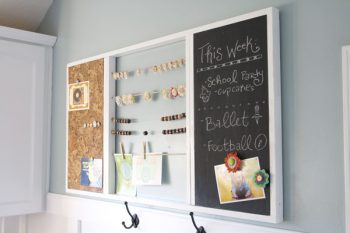 Similar to the previous idea, use corkboard and chalkboard paint to create the perfect command center. Use pieces of twine and clothespins to showcase your kids' art as well. This is so multipurpose, and I cannot get enough of it.
Make a storage ottoman that is both a piece of furniture and a place to store blankets and other items. Get the tutorial here!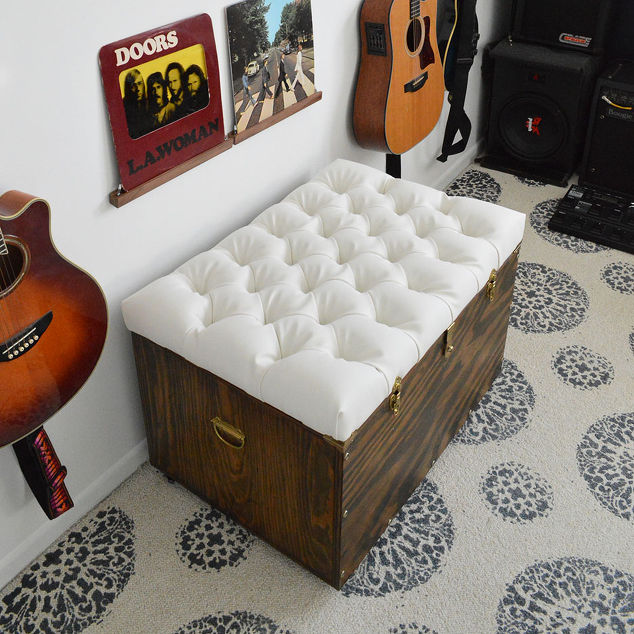 Take an old birdbath, put some candles on it, and make this fantastic backyard display! It looks beautiful, and is a great way to add soft lighting to your outdoor space. You'll love how the candles look when everything is lit up.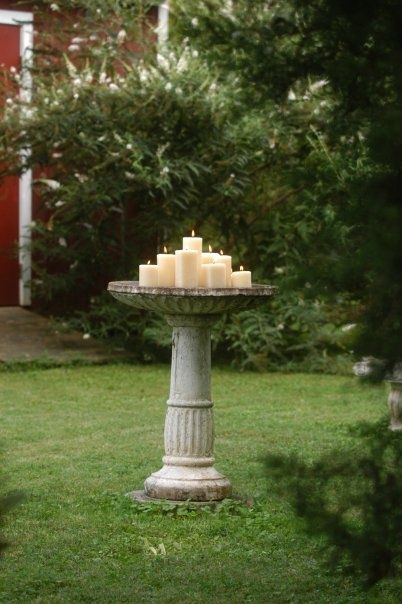 If you have some extra bricks laying around, this is a cute DIY idea you could try. Take the brick and turn it into a succulent dish and/or candle holder. It's classy, looks great, and it's a great way to repurpose any old bricks that you happen to have laying around! This genius idea comes courtesy of Curbly.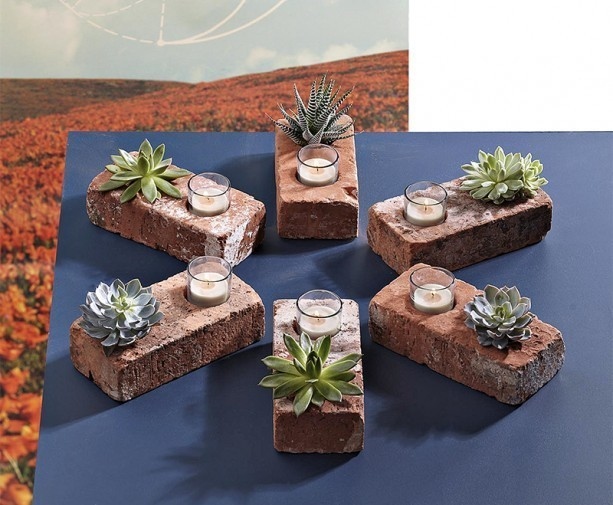 Gather all your old and colorful shoes that you don't wear anymore and turn them into fun planters! Just fill them with soil and a plant, and place on your porch, around your garden, or even hang them from your fence. This is almost too easy!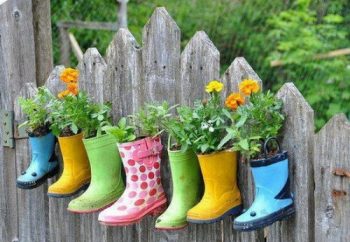 Turn an old shutter into a fantastic organizational device. Just paint the shutter, add some hooks, and use it to store mail and other paper-related items.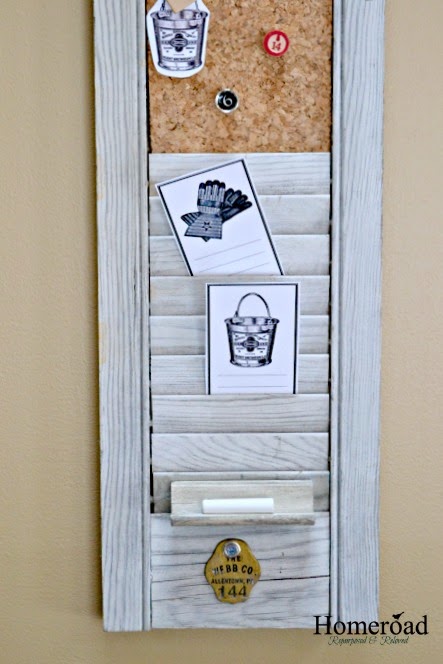 Make your very own terrarium that you can use as decoration in any part of the home! They're cute, incredibly simple, and they're a great way to bring the outdoors inside.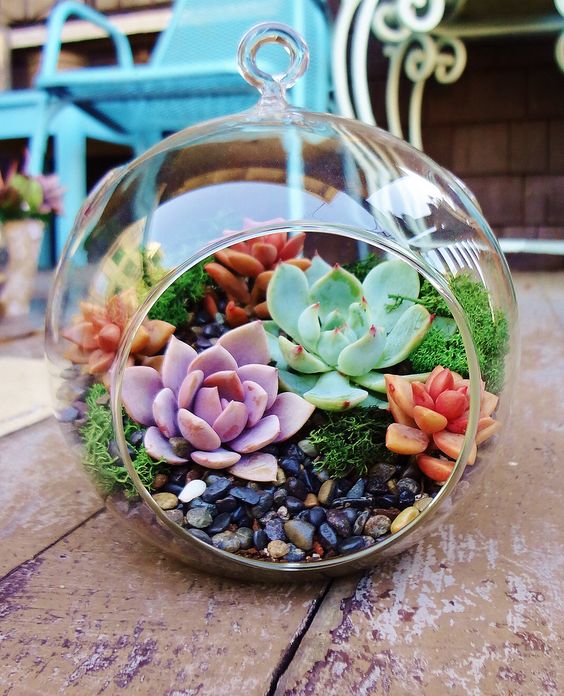 Buy an old and boring doormat and make it a work of art. Paint and design it to be your very own doormat that welcomes all of your guests. Get the stencil here!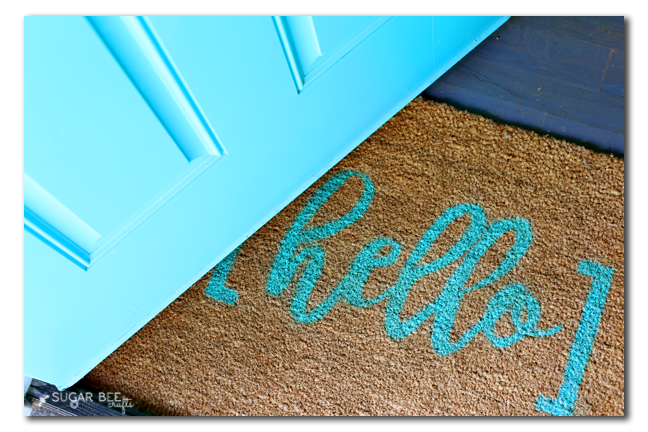 Turn old Mason jars into these gorgeous hanging lights that you can put up around your home or porch. They look great, add a nice homey feel, and cost almost nothing to make. All you need is a sting of Christmas lights and a few mason jars.