Believe it or not, it's pretty easy to increase the value of your home with only a few DIY projects. A redesigned closet in a small room goes a long way as does the simple changing out of certain light fixtures. Keep reading to learn more about these DIY projects to increase home value below. Most of them are easy enough for beginners, too!

Brand-new light fixtures
Replace your plain old ceiling light with only a  lampshade. Just install the lampshade around your light. All you have to do is make sure it fits.
Hide unsightly chords
Hide your television wires by running them through a shower curtain rod that matches the color of your walls. Install the rod behind your television and it will keep things nice and organized.
Dress up your windows
Dress up your windows with crown molding installed up top. Just make sure it is cut to fit and at that classic angle. This makes your space look WAY more dressed up than it would have otherwise.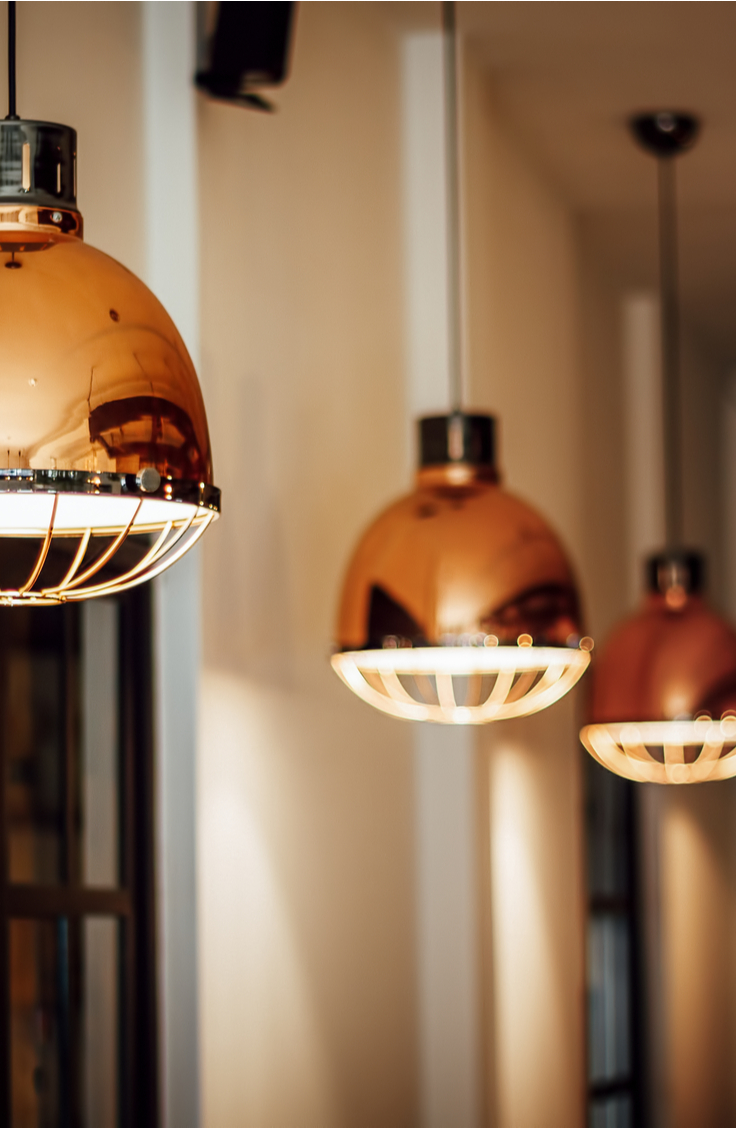 Room space trick
Add cheap framed mirrors to closet doors, painted in the same color so that they fit in. This hack makes your bedroom look loads larger!
Room space trick part two
Add unframed mirrors to bi-fold closet doors for a different variation of the previous idea!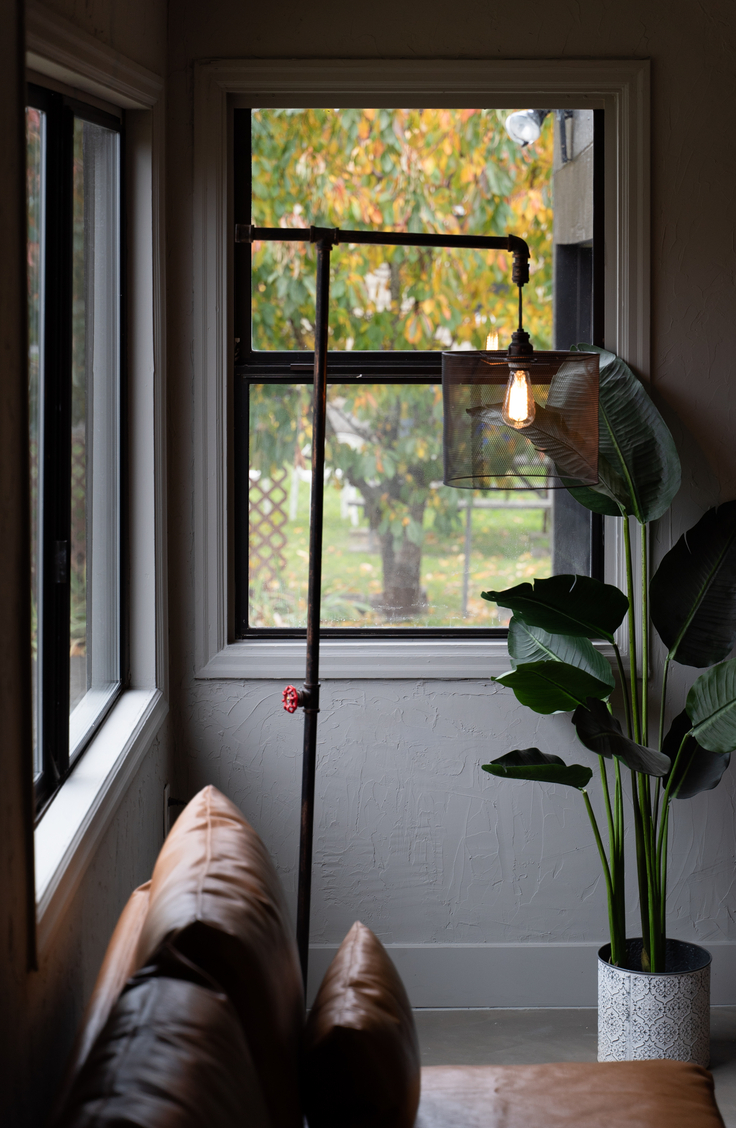 Frosted windows
Frost your windows with cornstarch for added privacy, and a little bit of winter festivity! You can even use a pattern if you want them to look like snowflakes or something similar.
Window illusion
Hang curtains closer to the ceiling to create the illusion of bigger windows.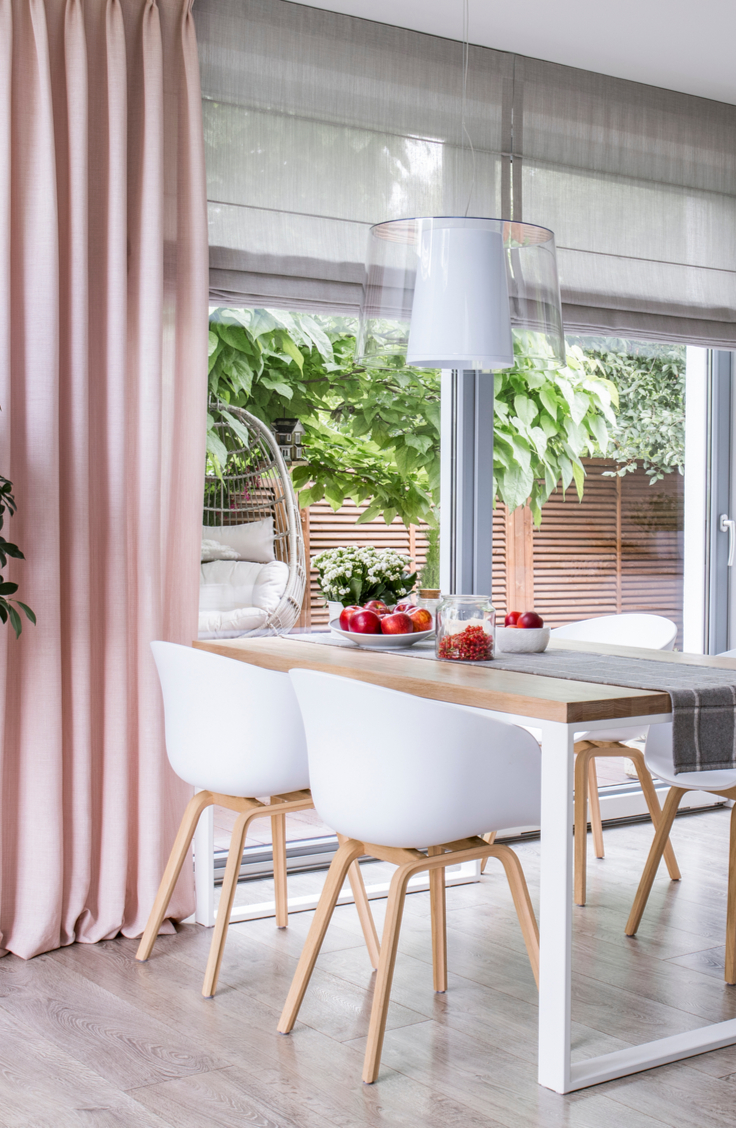 Dress up your bathroom
Spraypaint a shower rod gold and suspend it from the ceiling to create the illusion of a larger bathroom. Try using this instead of a bulky shower door that gets messy oh so quickly.
Updated kitchen cabinets
Use beadboard wallpaper for a farmhouse themed kitchen cabinet update. Weathered or Not has the simplest tutorial ever. Hello, kitchen remodel!
Shower curtain trick
Double up on your shower curtains so they meet in the middle instead of sliding completely across. How chic is this?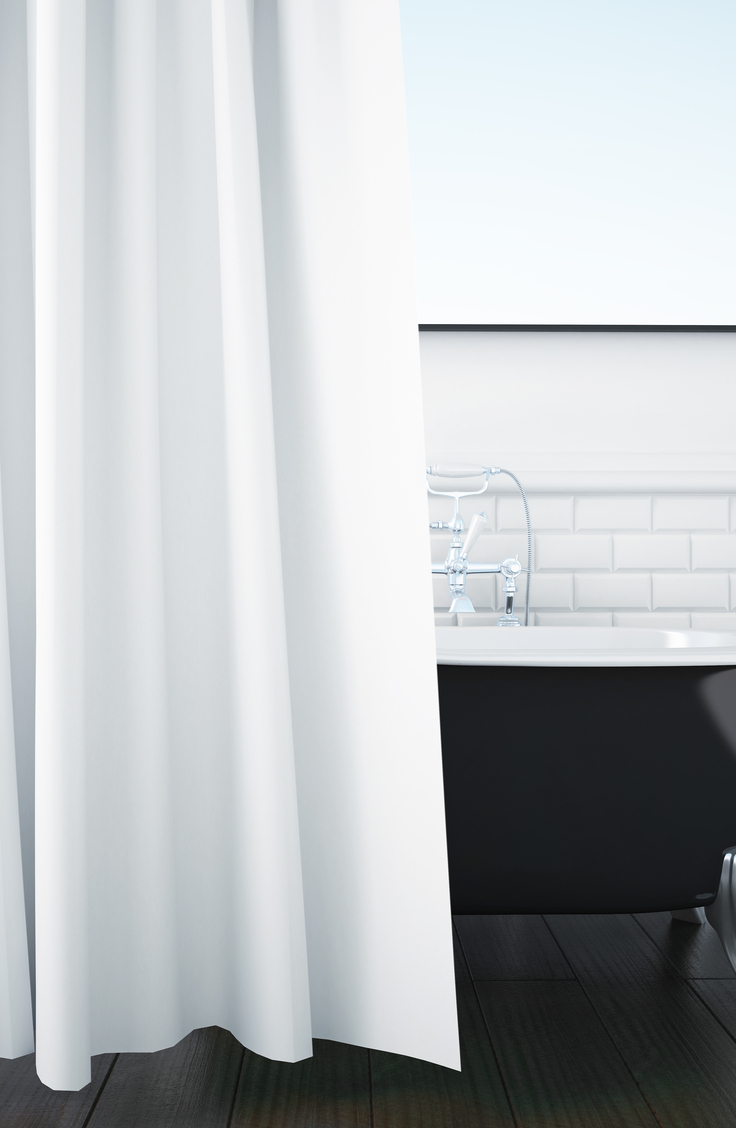 Closet DIY
Bookend your closet rods with fancy shelf brackets. This is how to make your closet look like a store!
 Use this tutorial from Burlap and Lace to learn the right sized rug placement and spacing to make your home look larger.
Dining room update
Make a dining room table instantly more family-friendly by attaching wood planks. This dresses up space in a really easy way. The Budget Decorator Shows us how easy this is!