Believe it or not, it's possible to paint old linoleum flooring. I had the ugliest linoleum in my laundry room, and I was astounded when a simple paint job completely transformed the laundry room, and the space throughout my home! Use this tutorial from 1915 House for more information on painting linoleum.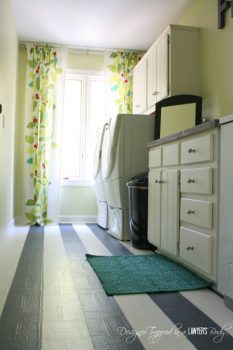 Updating your window treatments can really add a touch of elegance to your home. There are tons of different DIY window treatment ideas, but this tutorial for pleated window coverings is my favorite!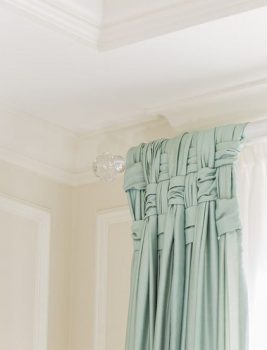 Update an old and worn out fridge with a coat of spray paint or a fun design created from Washi Tape. The options are endless, as I have seen chalkboard paint covered refrigerators, and even painted plaid ones!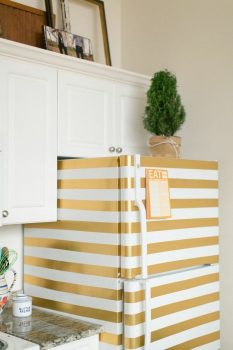 Tassels are becoming all the decorating rage these days, and you can see why! Create tassels out of yarn and use them to add accent pieces to your curtains, bedding, and even your pillows. DIYEarte has the easiest tutorial to create your own tassels using your favorite color of yarn and a pair of scissors.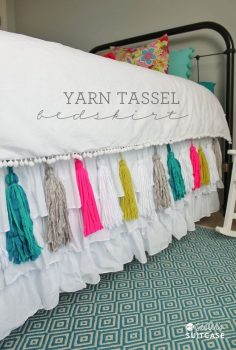 Use a cake stand next to your kitchen sink to store sponges, washcloths, and your favorite hand soaps. Because the cake stand is raised, it creates more storage space around your sink. You can even paint the base of the cake stand to match the rest of your kitchen decor. It's perfect!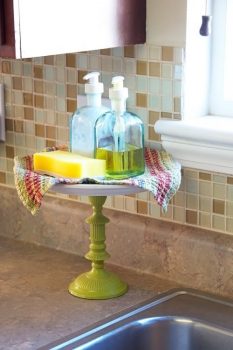 If you've always dreamed of having your own canopy bed, but aren't willing to spend money on a new one, you can create your own! Use curtain rods or PVC pipe to create the frame for your canopy. Add a set of beautiful curtains, of course! Find the tutorial here.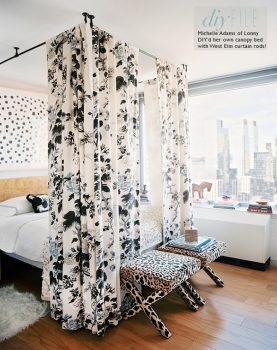 Half painted walls give the illusion of a larger room. When repainting your living room  (or bedroom) consider painting only a portion of your walls. Leave a section of the wall blank!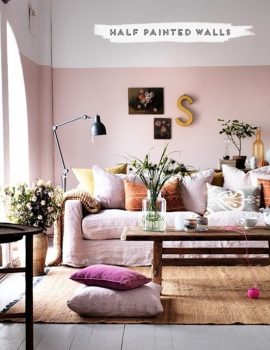 Craving a kitchen remodel, but don't have the time or the energy to tear apart your kitchen? Update the busiest room in your house by adding peel and stick tile to your back splash. There are a variety of patterns available, and the project can be done in a day!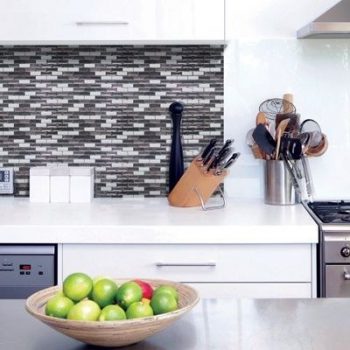 Adding a frame around your bathroom mirror gives the illusion of a custom mirror in your bathroom. Custom mirrors can be extremely expensive, and it's totally possible to create one for yourself using this tutorial from Cherished Bliss. A framed mirror can really upgrade an old bathroom!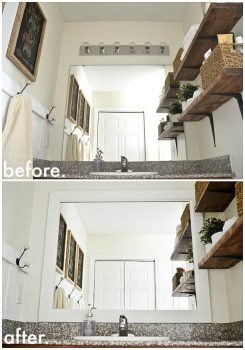 Stainless steel paint actually exists! If you have an old, dingy looking refrigerator, update it without spending tons of money on a new one. Purchase a can of stainless steel paint and go to town on your refrigerator. A few coats of paint are necessary, so make sure you purchase an adequate amount!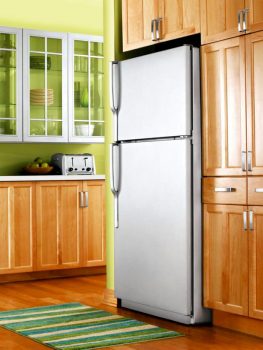 Inexpensive craft store picture frames fit perfectly around light switch panels. Be sure to measure yours before purchasing frames!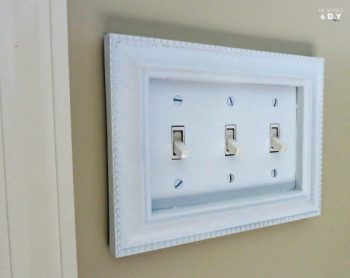 Instead of painting an accent wall, paint an accent ceiling! Colored ceilings are all the rage these days because they add depth and hints of color throughout the space. Painting a ceiling can get to be a bit tricky, so check out these tips from How to Build It.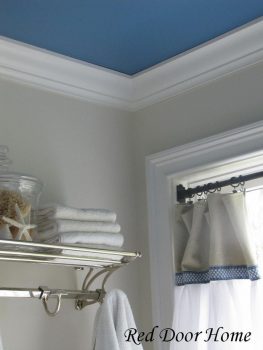 Dirty vent covers can make your floors look messy, even after you've cleaned them! Update your vent covers with a coat of spray paint. However, make sure you pick a paint with a metallic finish to make them shine!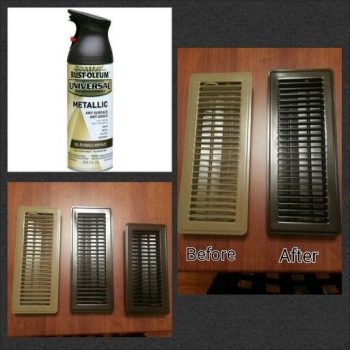 Curtains are the perfect way to hide any unsightly clutter throughout your garage. Instead of staring at the hundreds of plastic bins on your metal shelving, hide them away with a patterned curtain. Tie it together with the rest of your garage decor with a matching colored door mat.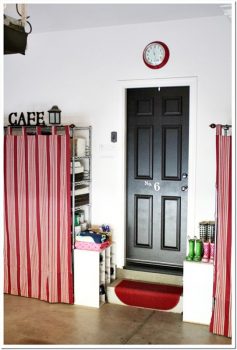 There is nothing more annoying than a string of wires coming out the back of your television for the entire world to see. Prevent this interior decorating faux pas by running the wires through a shower curtain rod.