1. Use Toilet Paper Tubes To Organize Cords 
Tangled electronics cords are a mess, and don't look good. Reuse your toilet paper rolls to be environmentally friendly and keep your cords organized.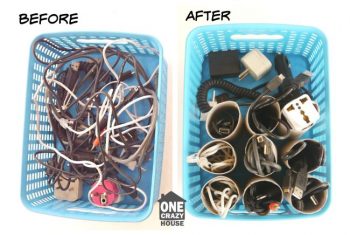 2. Keep Pant Hangers in Your Pantry 
Free up some needed shelf space and keep your snacks from going stale by using pant hangers to seal a bag of chips. You can even hang them!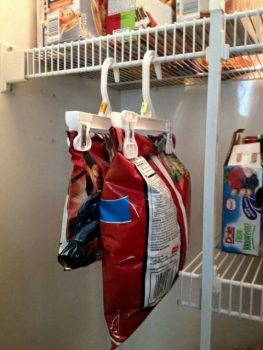 3. Put A Shoe Organizer Under Your Sink  
The area under my sinks are easily the most unorganized area of my home. Use an over the door shoe organizer (cut to fit the inside of your cabinet) and use it to store beauty products.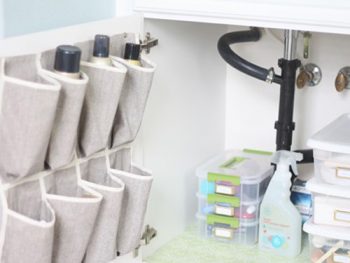 4. Put A Shoe Organizer In Your Pantry 
Save space and time with a pantry door organizer, a clear one is recommended. so you can easily spot the snacks, spices, or other food items you may need.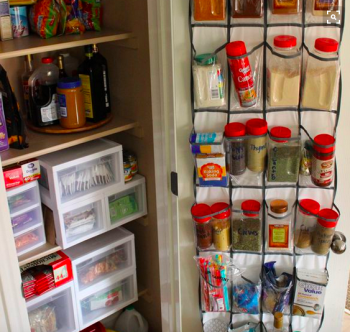 5. Use An Old Pill Bottle To Store Mini Novelties
 A great way to store small things that may get lost easy.  I have one in my purse for bobby pins, ponytail holders, and my chapstick. Paint it for extra fun.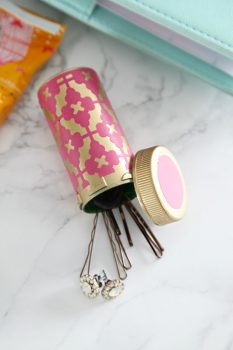 6. Put A Tablecloth Over Your Shelves 
If your shelves are messy and overflowing, a quick way to hide cluttered shelves is to cover them with fabric.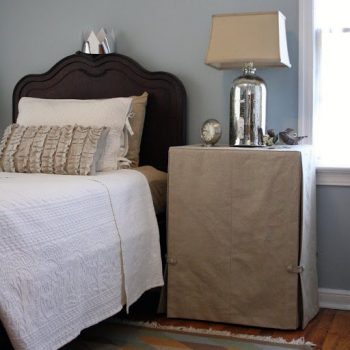 7. Hide Your Wifi Router With An Old Book 
Take an old book, rip out the pages and wallah, looks great and wont effect your WiFi speed.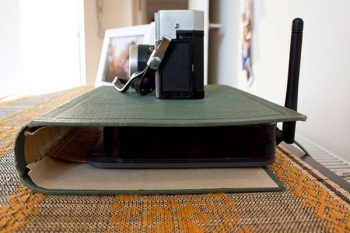 8. Put Hooks in Your Garage 
For more storage space in your garage and a just cleaner overall, put a line of hooks across the wall and hang everything up.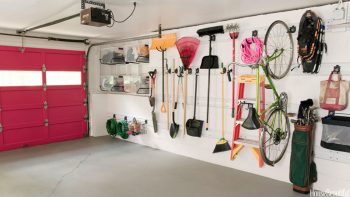 9. Use Wrapping Paper to Hide The Mess 
If there's a glass door in your house and you don't want people to see through it, simply put a layer of  patterned wrapping paper over the other side of the door. It looks adorable, and gives you the desired amount of privacy!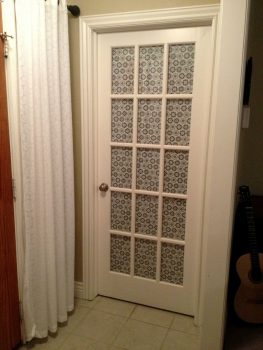 10. Use Shower Rings To Hang Up Scarfs
 A creative way to store your scarfs and keep them from taking up too much space. Put shower curtain rings through a hanger and string your scarves through the rings. This takes up virtually no closet space, and it keeps all of your similar items stored together. You can do the same thing with camisoles, just string the straps through the shower curtain ring.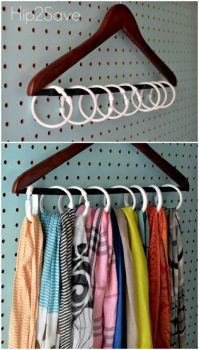 11. Use Baskets in Your Laundry Room 
From detergent to lone socks, there's a lot of stuff that gets stored in the laundry room. Keep it orderly with labeled baskets!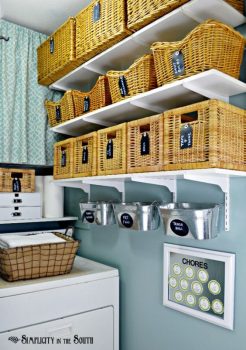 12. Store Bracelets on A Glass Bottle 
Keep your bracelets organized by hanging them on an old glass bottle. Wood frame optional.