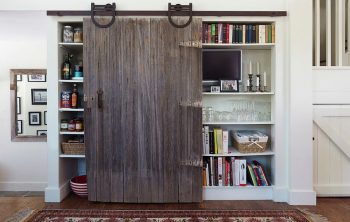 I love the barn door as a pantry or closet door look! Not only does it add some style, texture, and personality, it also adds a great pop of color! Plus, it's pretty easy to slide and get access to the pantry or closet.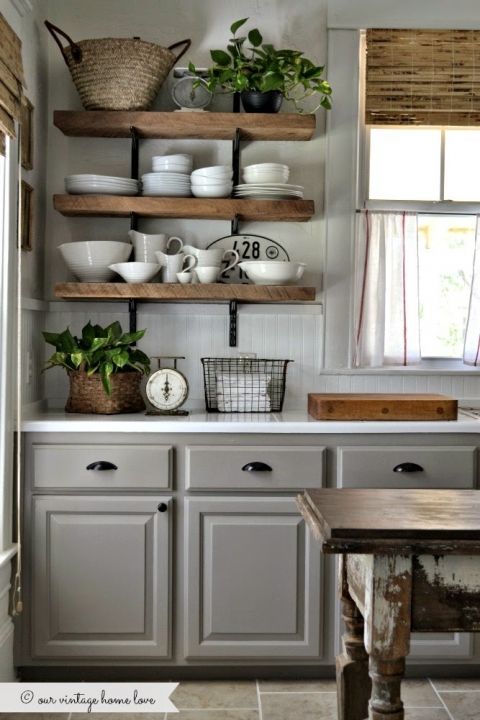 Farmhouse shelves seem to look best in the kitchen, although I suppose you could really do them anywhere. Add a few plants and maybe some farmhouse décor and you're good to go!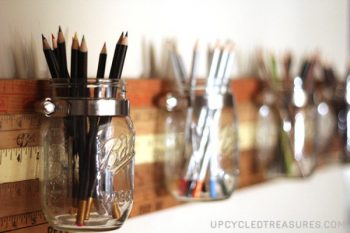 Take a plank or two of wood, attach some Mason jars, and you have a great farmhouse inspired storage device. You can use this in the kitchen, bathroom, or anywhere else.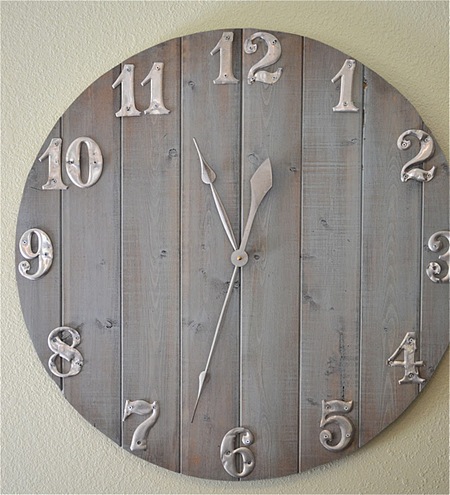 A rustic clock is probably one of the best way to bring the farmhouse inspiration into your home. It looks great, it's practical, and it can go in nearly any room.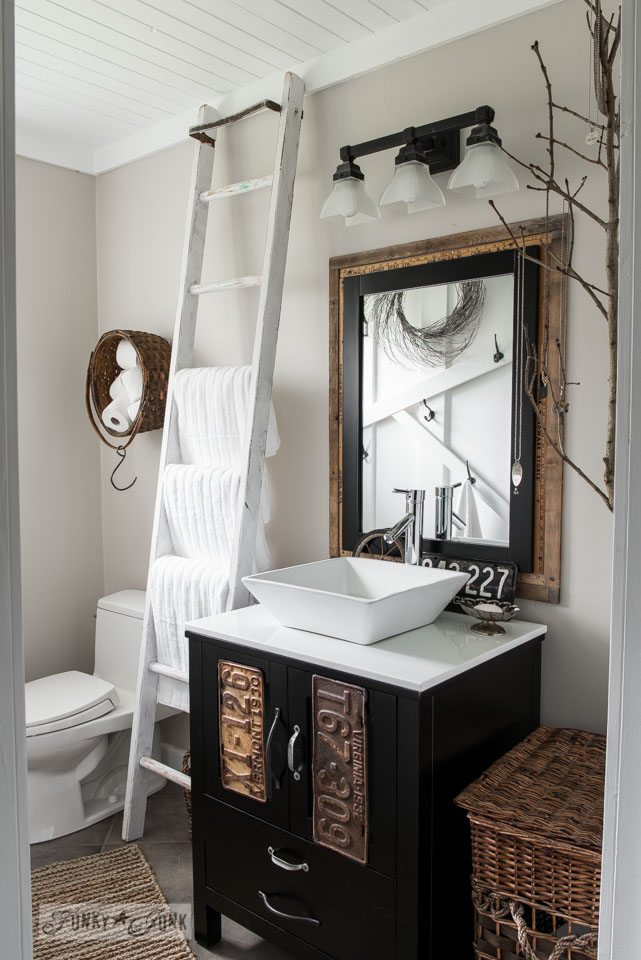 Use a nice, rustic ladder to add some storage to your home in the good ol' farmhouse fashion. I really like this in the bathroom as a place to store your towels.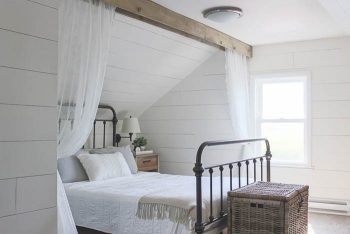 Add some farmhouse fad to your bedroom with this gorgeous wooden beam and lace curtain. It adds some great personality to your bedroom without taking much time or money to install.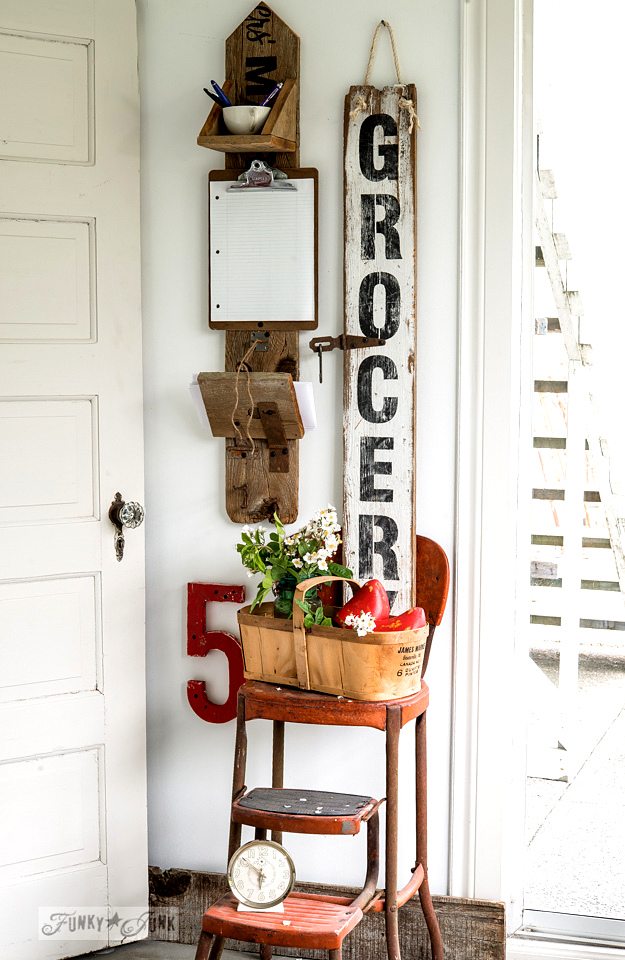 Add this adorably cute entryway stand to your home to get a full force farmhouse inspiration right when you walk inside! You can customize the message to be whatever you want, too!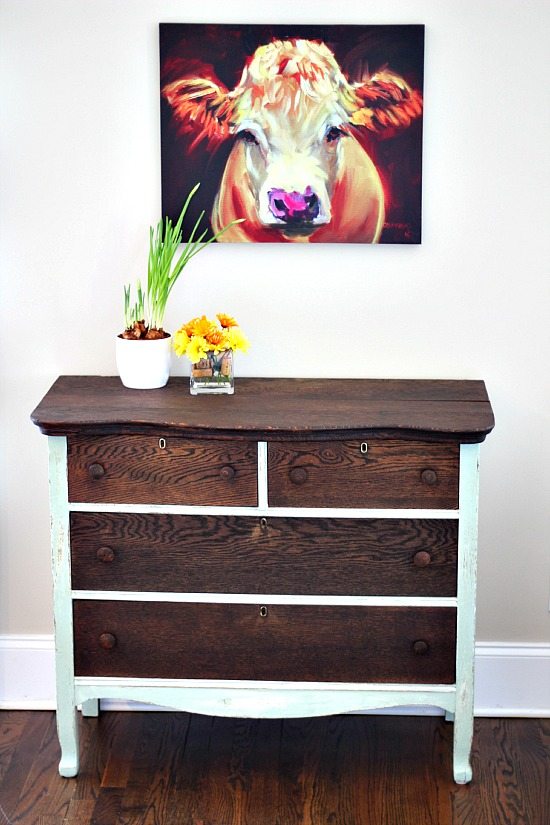 Nothing says "farmhouse" much better than a rustic wooden dresser for your home. It can be big or small, it doesn't matter, it's a perfect farmhouse fit.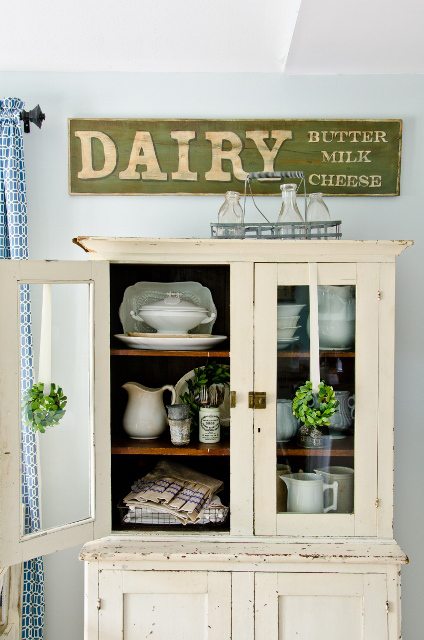 You can't truly channel the farmhouse spirit unless you've got a cute sign that just screams farmhouse decoration. You can put it in the kitchen, living room, or even hallway. Just find a great place for it.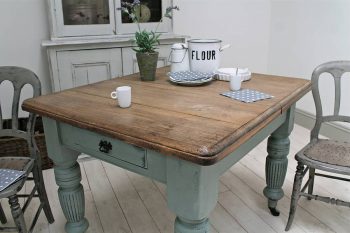 If you really want to give your home the farmhouse feel, then update your kitchen table. Get a big, wooden table (maybe with some nice accents) for the dining room or kitchen.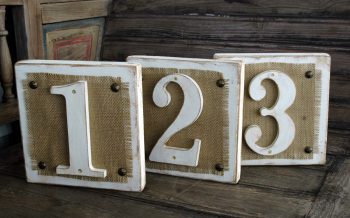 Change the address numbers of your home to reflect a cute farmhouse feel. A piece of wood and some rope or burlap is a pretty easy way to do this.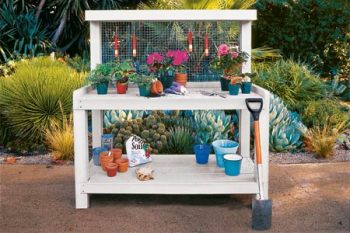 Add a potting station to your garage or backyard to feel like you're out in the country again. Use it to keep your garden and planters fresh, clean, and taken care of.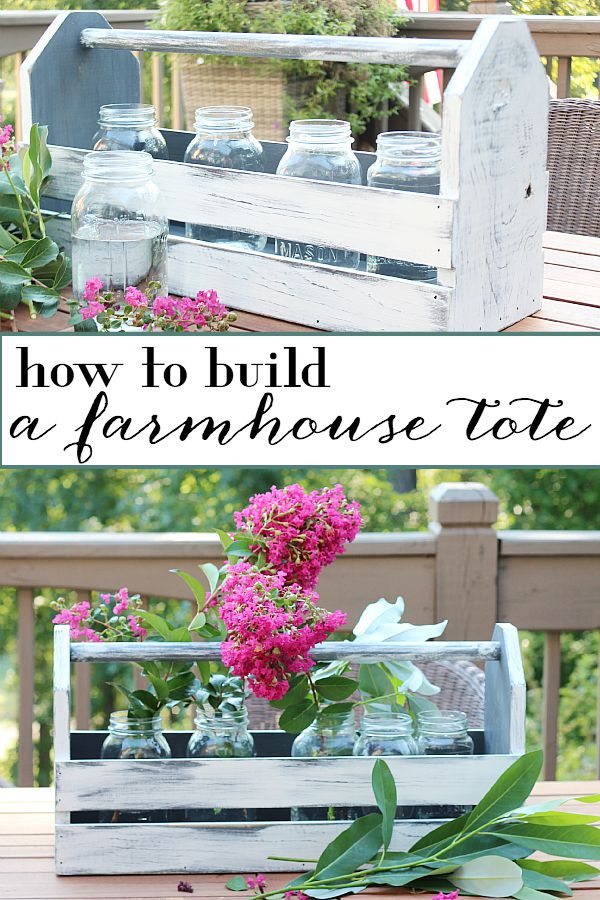 This cute little tote is just a perfect reflection of the farmhouse inspiration. You can even use it to decorate both inside and outside, so it's uses are pretty much limitless.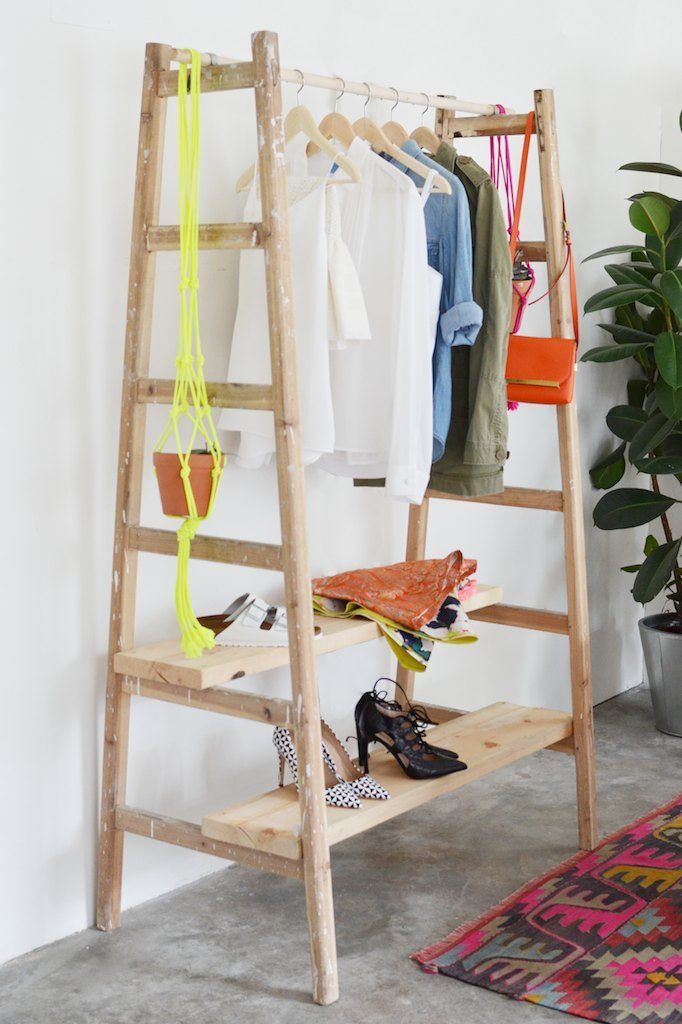 Add some great rustic storage options with this farmhouse inspired closet. It's an open closet, so be aware of that, but it's just so darn cute!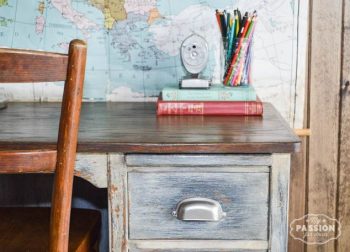 Add a desk or two to your home that reflect a farmhouse feel. Add them to the rooms you think they fit best in, and you'll get a farmhouse feel before you know it.