A beautiful patio dining area is easily achieved with rustic metal chairs. Small round table are best suited for small areas!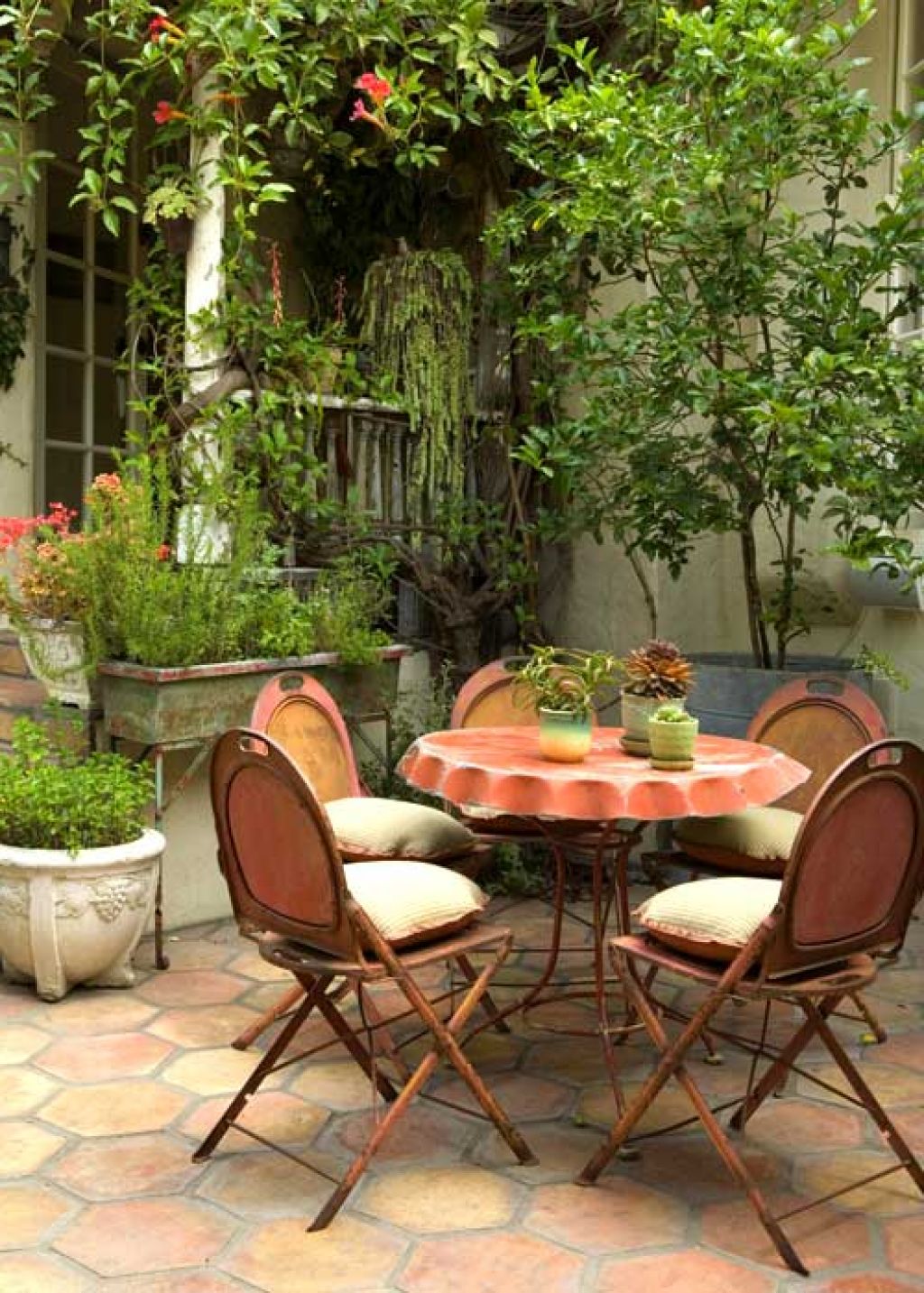 Make a powerfully zen statement with a tree trunk table base and wooden wall planks.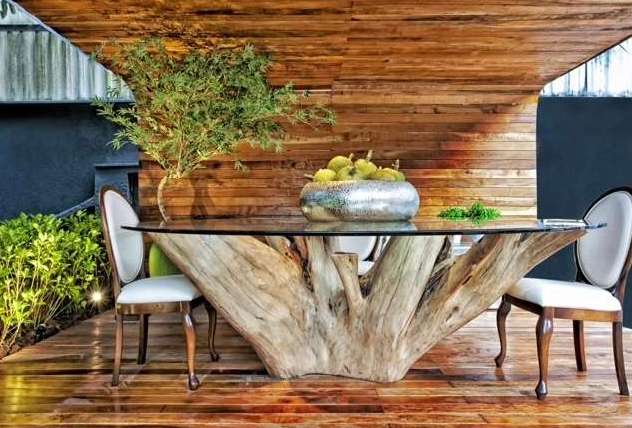 Colorful outdoor patio design makes for a beautiful dining area. Look at the wooden flooring!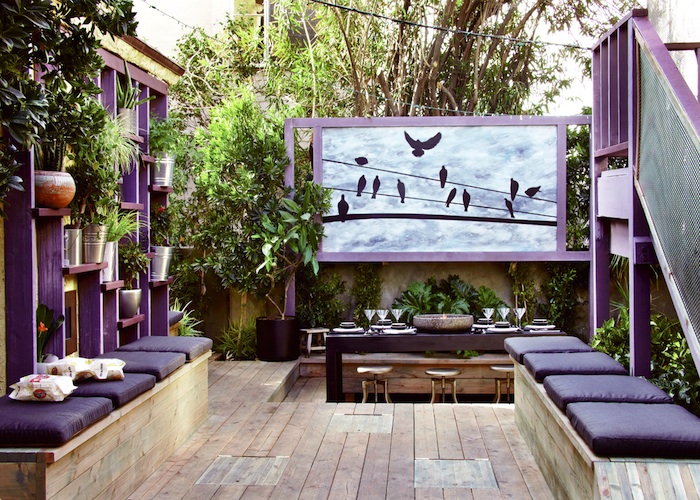 Any dinner is going to be very special on this beautiful concrete base dining table. Don't forget the contemporary chairs!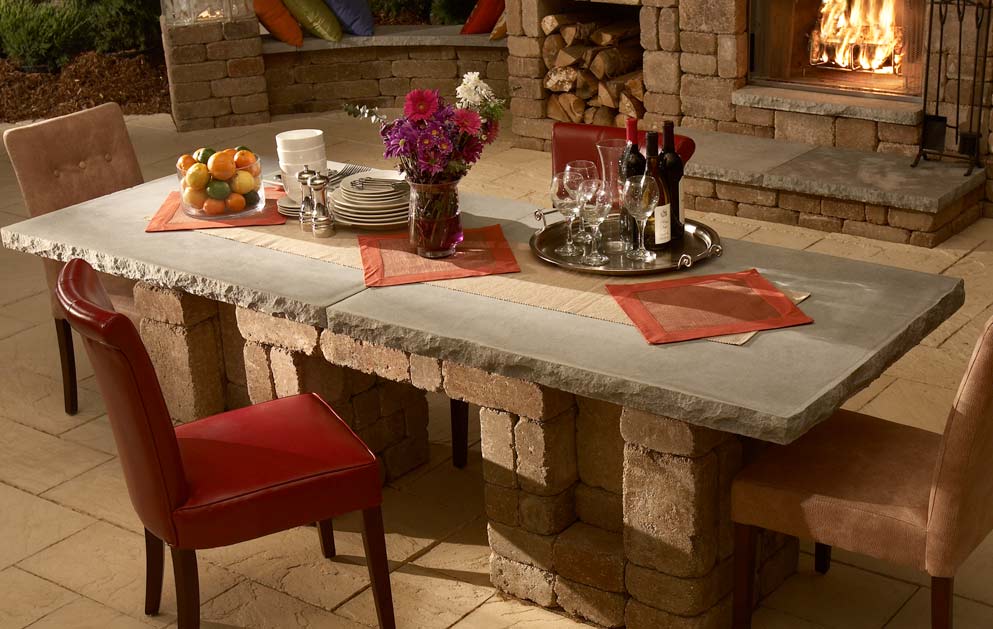 A cozy outdoor sofa with patterned pillows and an all white dining table is sure to get everyone's attention!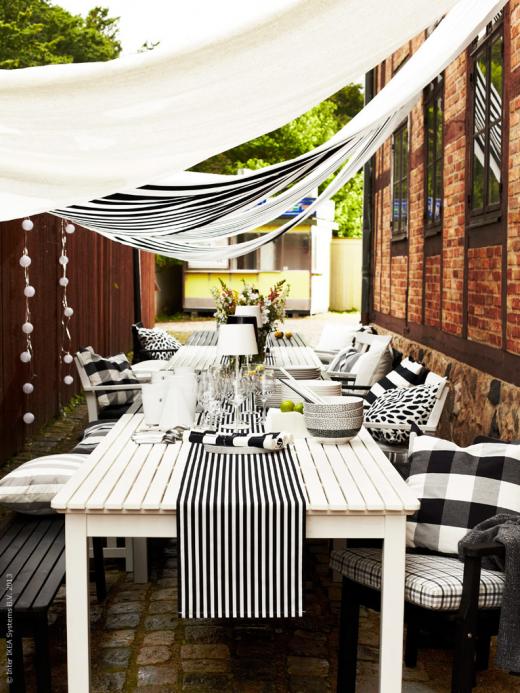 Dark blue and white striped outdoor rugs mixed with lush greenery makes for the perfect outdoor retreat. Don't forget a few throw pillows for optimal relaxation!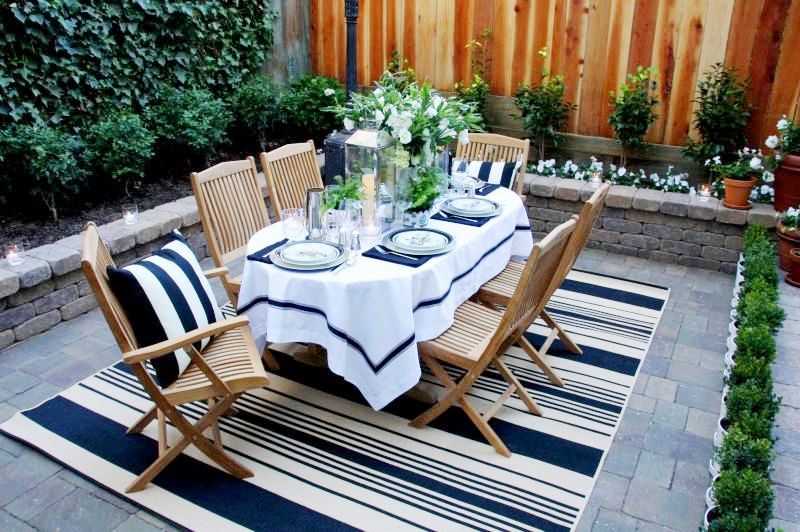 Create a rustic patio design with a reclaimed wood dining table and a light fixture created from old wine bottles.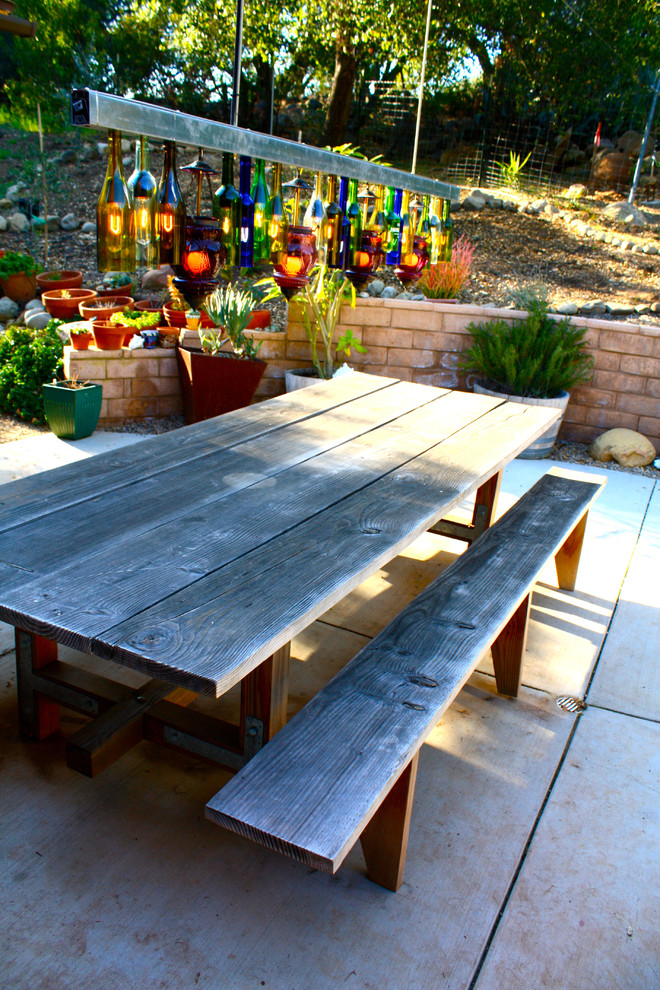 A outdoor dining set is ideal with a light colored wood that fits in with the landscaping.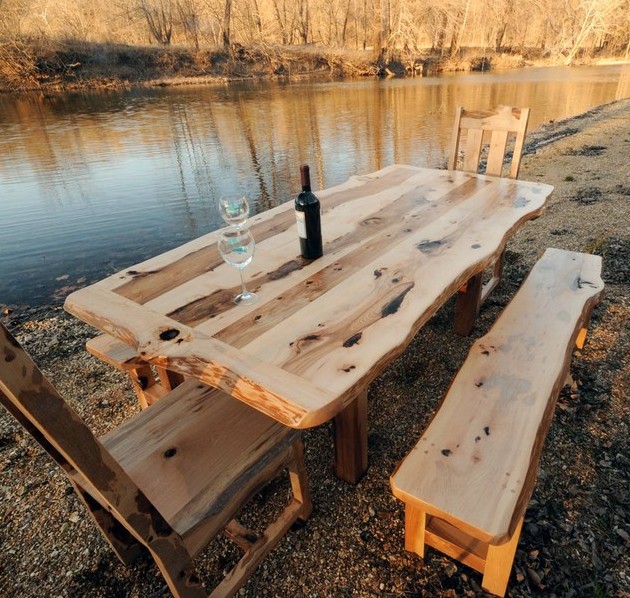 Repurpose old pallets and old barn light fixtures in a beautiful outdoor eating space. Don't forget to add hints of color with bright red chairs!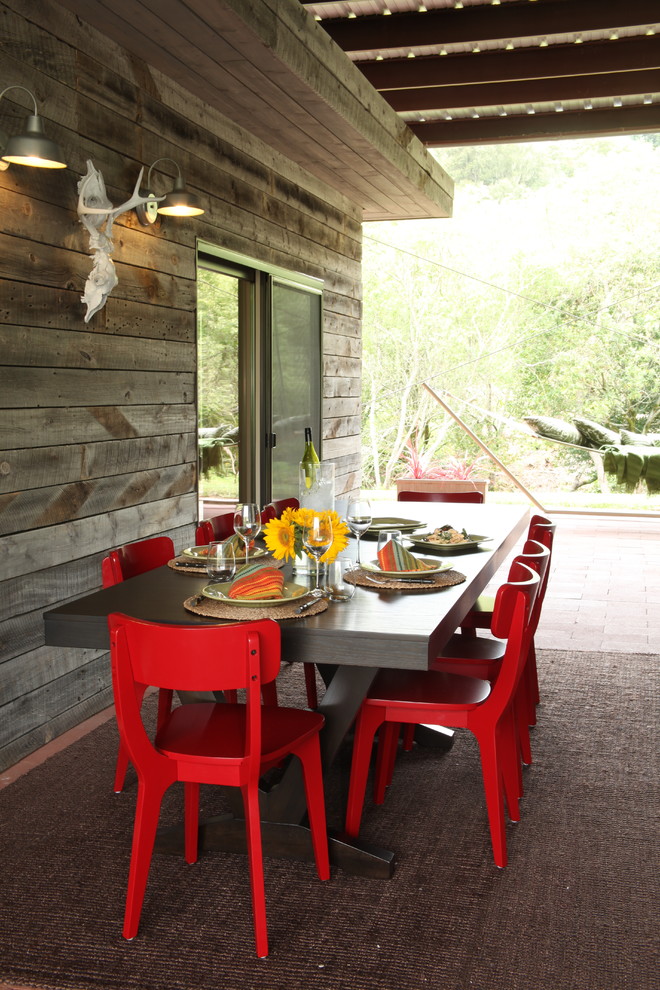 Modern outdoor dining is complete with a white long dining table and wood chairs. The view of the sea provides natural relaxation and a refreshing vibe!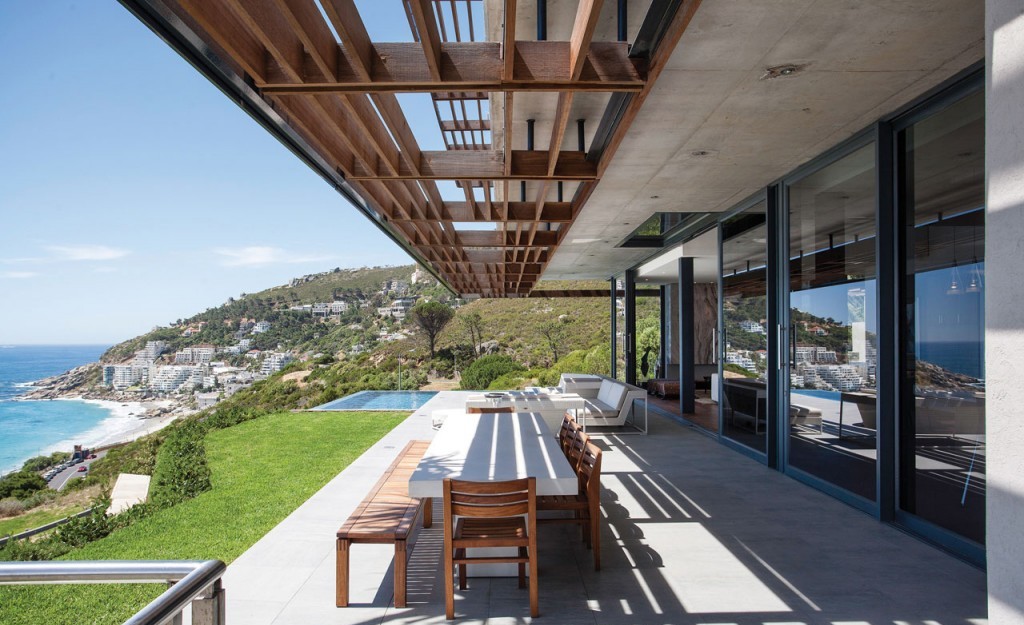 Create an outdoor bohemian garden with lush greenery, tinted glass, and other natural colored hues.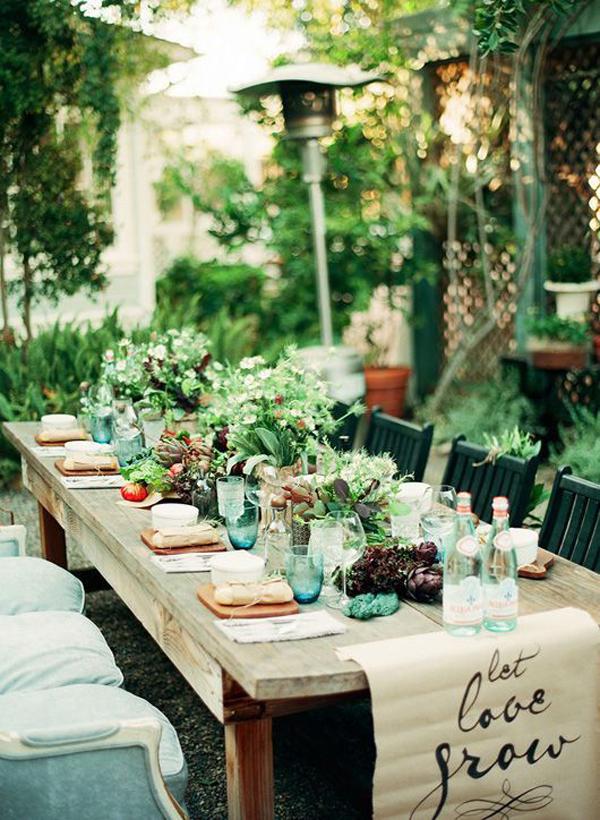 These bloom- like lights create the perfect summer time atmosphere. Add terra cotta pots for an instant texture variation! It'll complete the space!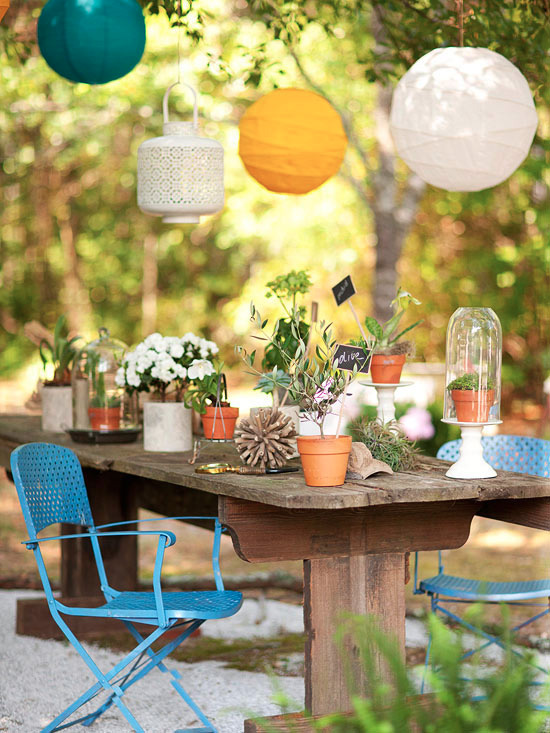 Draped lights over an old wood table (made from, you guessed it…a pallet!) gives creates an effortless romantic atmosphere.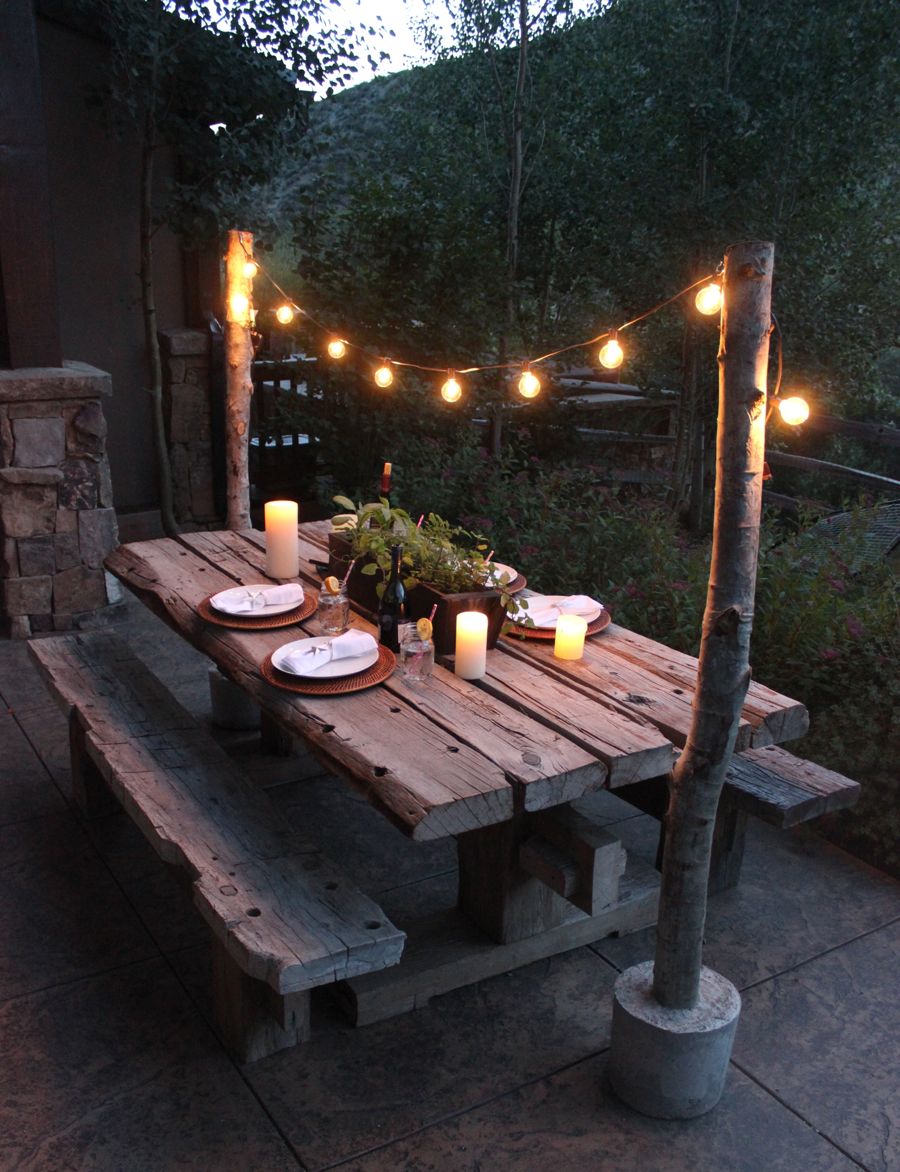 Wooden beams and dramatic water features make for a modern touch on an outdoor patio. This yard looks like it came straight out of a resort brochure!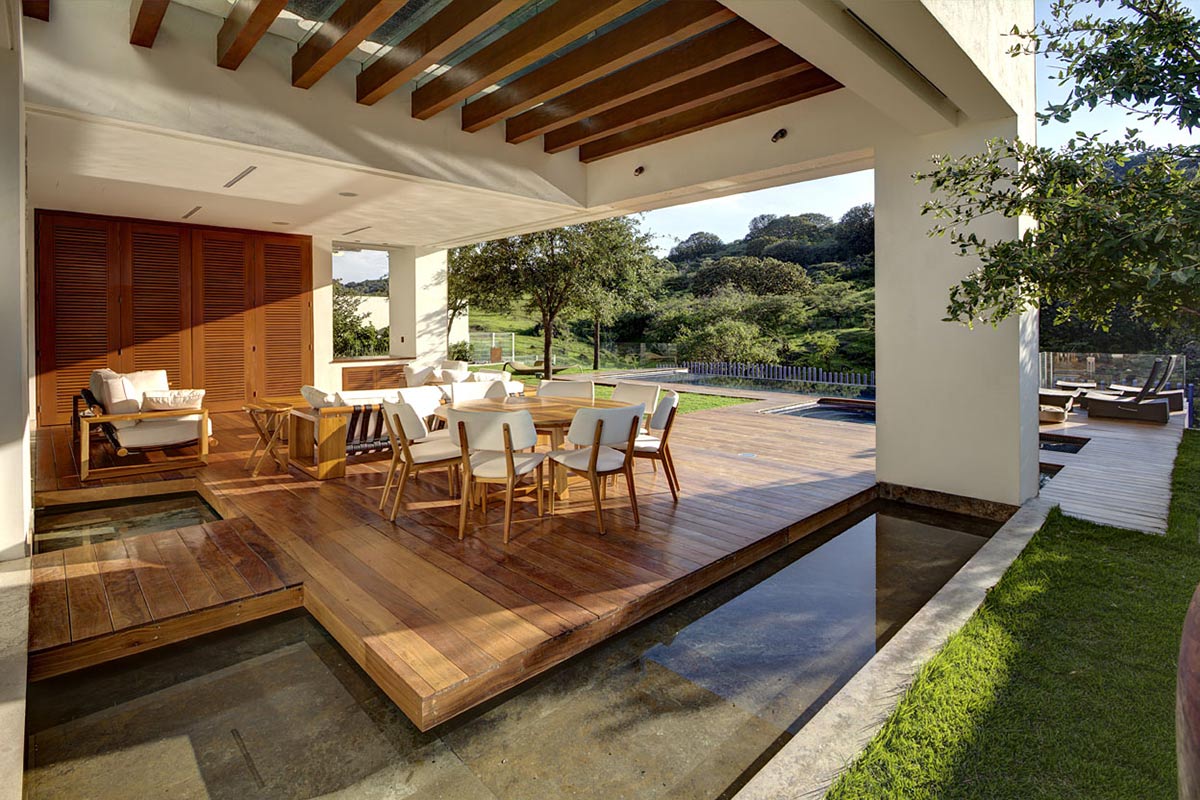 Itching for a trip to the south! Bring the south to you with whimsical centerpieces and statement making wall scones. Keep the furniture minimal!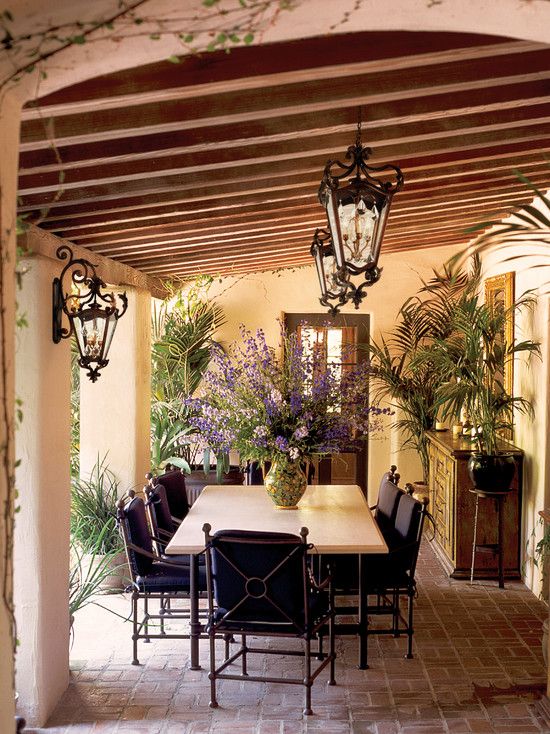 If you prefer a closer, more intimate setting, three chairs to a side of your outdoor table will do just fine!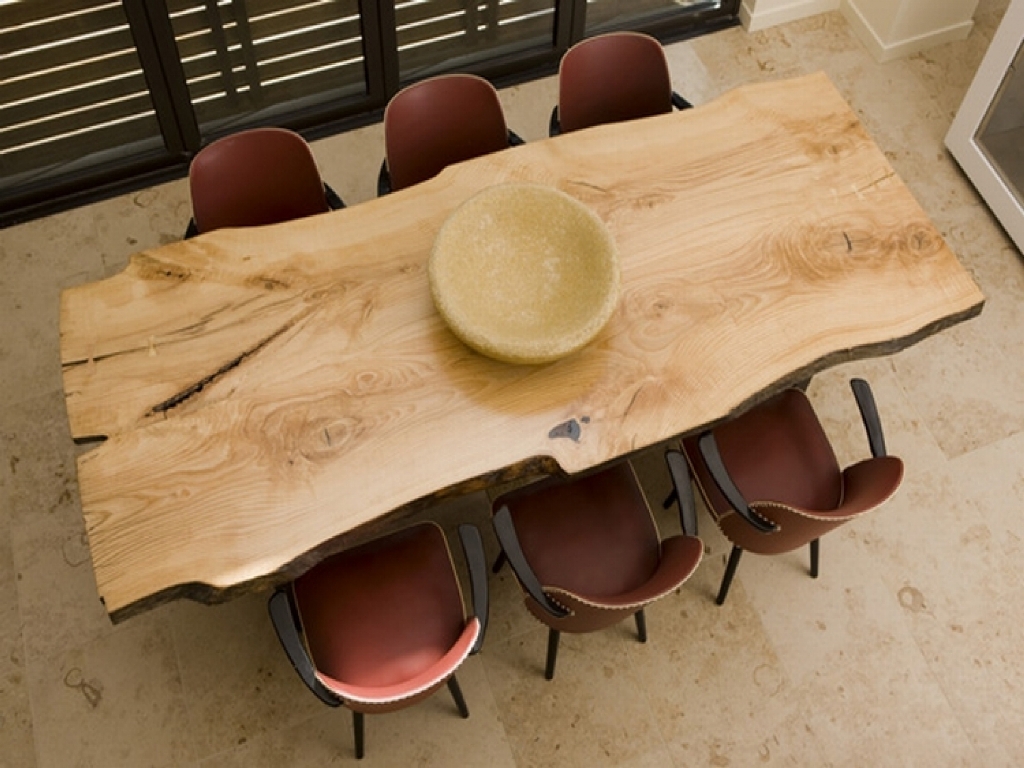 If I had a backyard like this, I would seriously have a hard time leaving! Romantic outdoor dining design looks incredible with canvas chairs!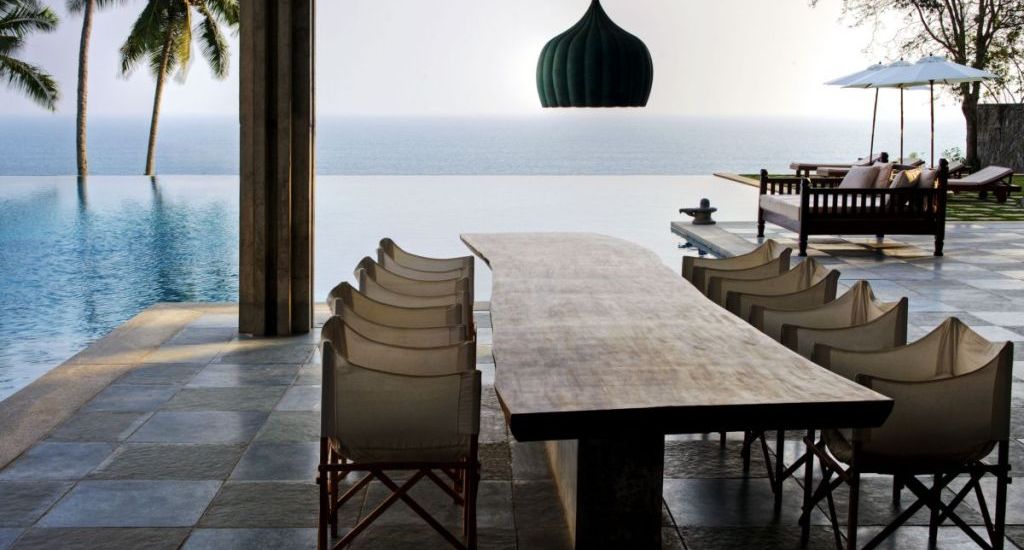 Use pieces of fleece, fur, or whatever else you have laying around to make a plush and beautiful seating arrangement! Hi, yeah, I'd like to never leave this backyard.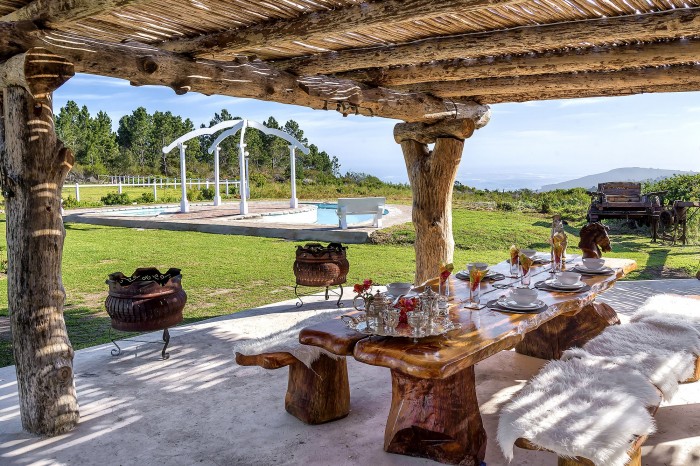 Inspired by shabby chic decor? It comes easy with a tulip centerpiece and a weathered table.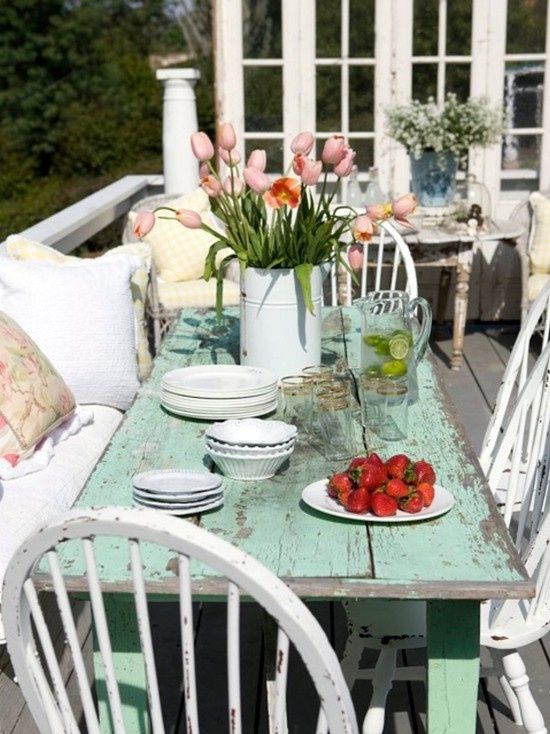 Avoid making The Lorax sad by cutting down a tree, and make it a part of your outdoor space. The outdoor pergola is built around the branches of the tree!