Satisfy your hunger for homemade room decor with this doughnut garland from Online Labels.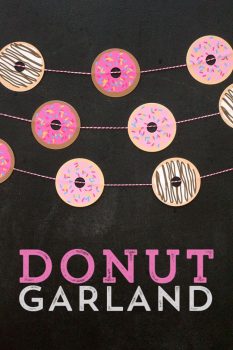 DIY Decorative Box Charging Station
Tired of misplacing your chargers? Create a charging station that keeps your electronics charged and your chargers detangled!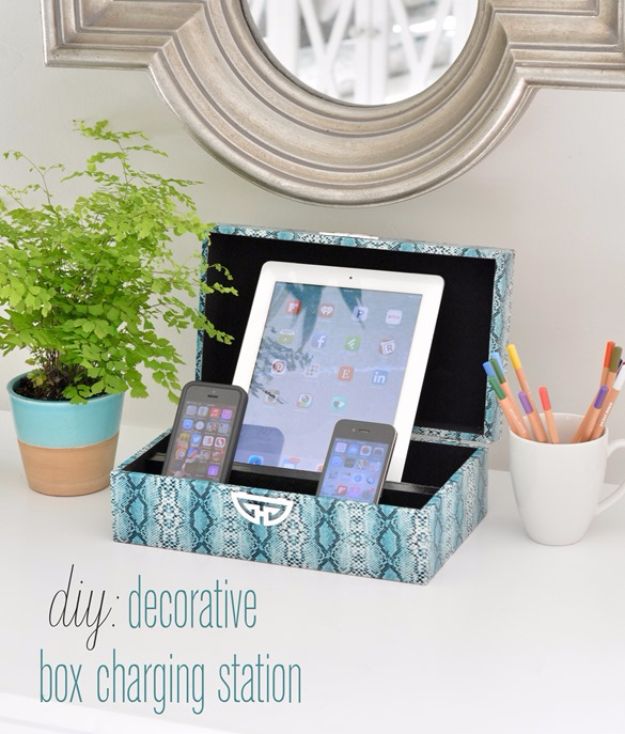 Every girl deserves to have their own dance party disco ball! Use it as the centerpiece for a birthday party, and then "bust a move" to "bust" it open! Candy for all!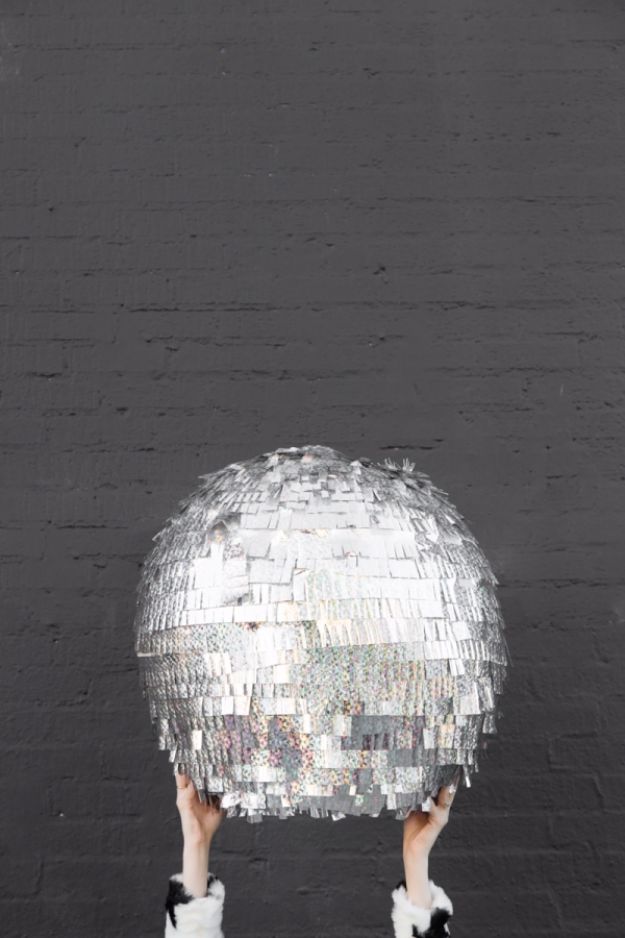 A few sheets of old cardboard are all you need to create this beauty. This looks good enough to eat!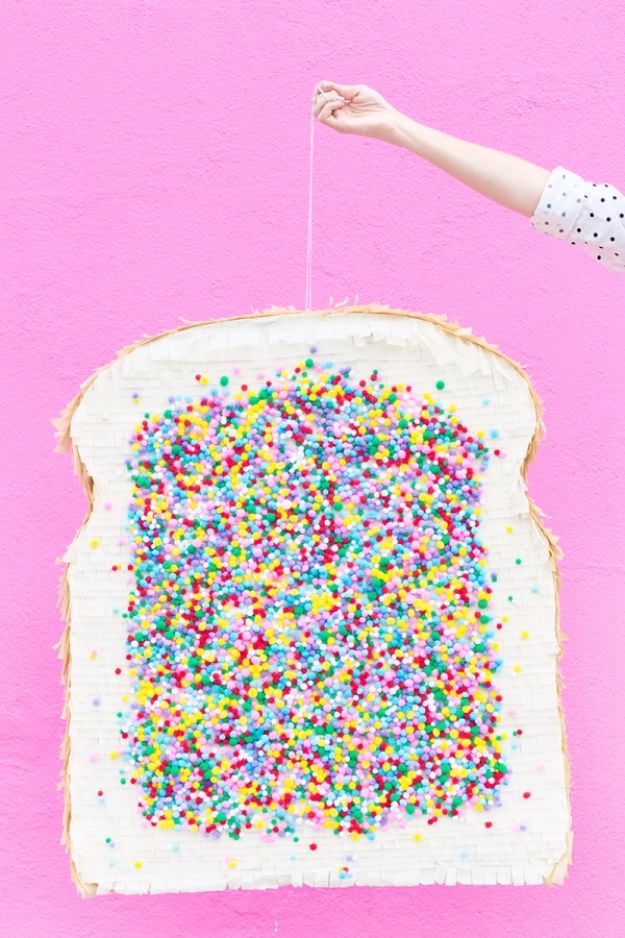 As a teenager I spent a great deal of time begging my mom to let me repaint my bedroom. It was a project of mine every summer! Painting can be exhausting and pretty expensive, but a DIY wall hanging allows you to mix things up without commiting to a color of paint!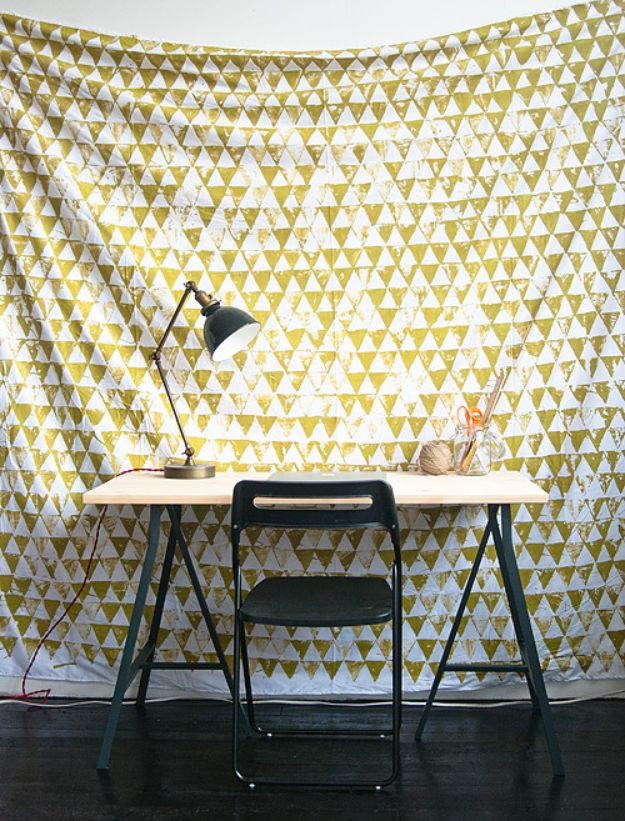 Sleep easy with a modern take on a classic dream catcher. Don't these lines look so clean?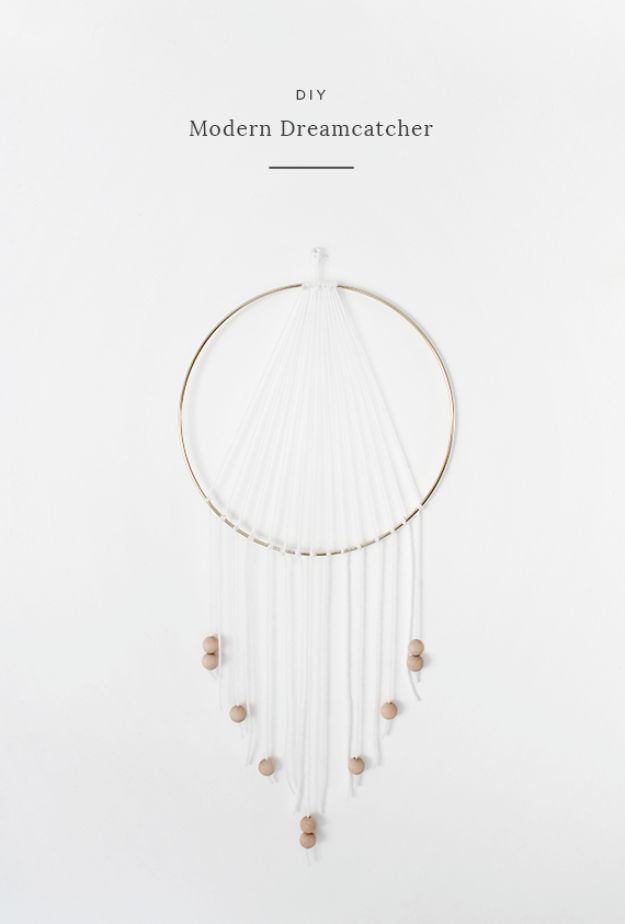 Dress up an old dresser with a coat of ombre paint and some new hardware. Check out this article for a few of my favorite places to get cheap furntiure hardware!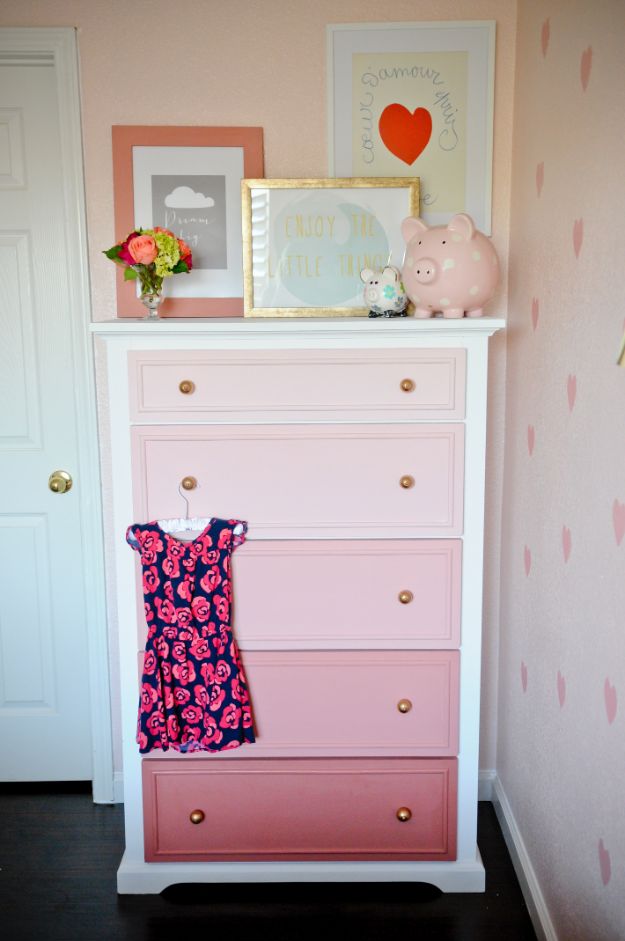 Did you know that you could get this super cool wall hanging at Pottery Barn for over $50? Or, you could make it yourself for only $5!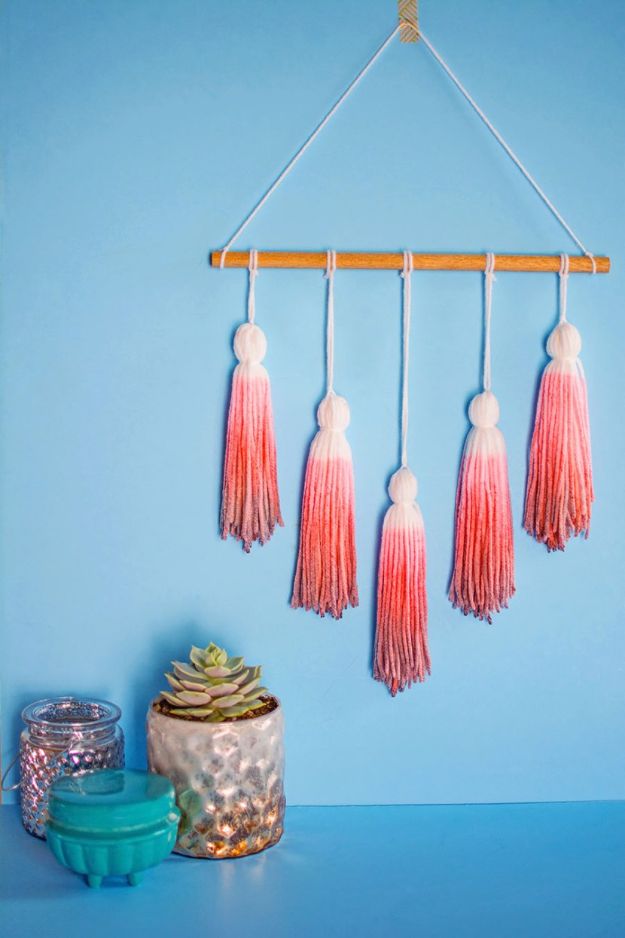 DIY Rotary Phone Succulent Planter
Is your room feeling a little drab and depressing after the long winter? Dress things up with a brightly colored phone, and a healthy succulent! Click the link in the header for the tutortial to make it your own.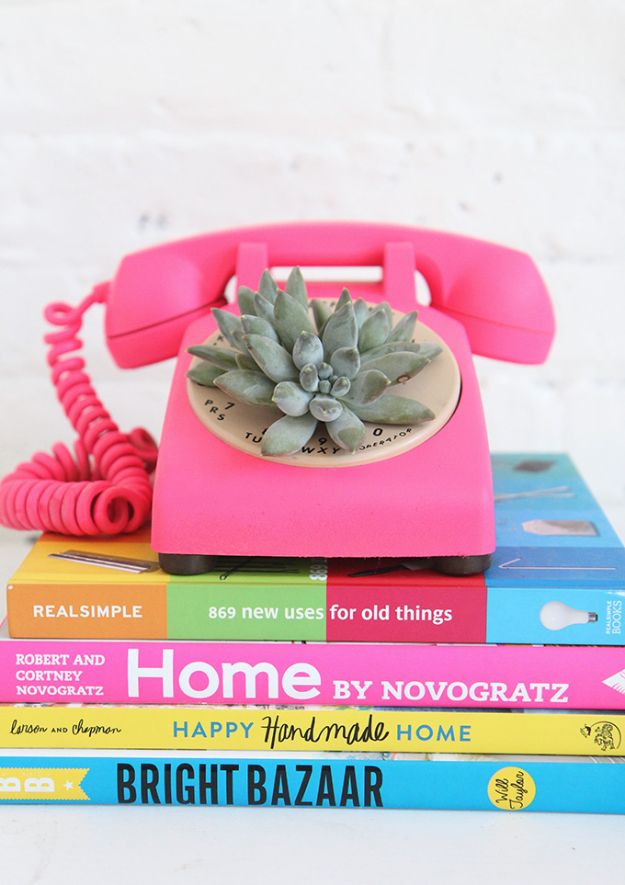 Make a statement with this marquee heart from Sugar and Cloth.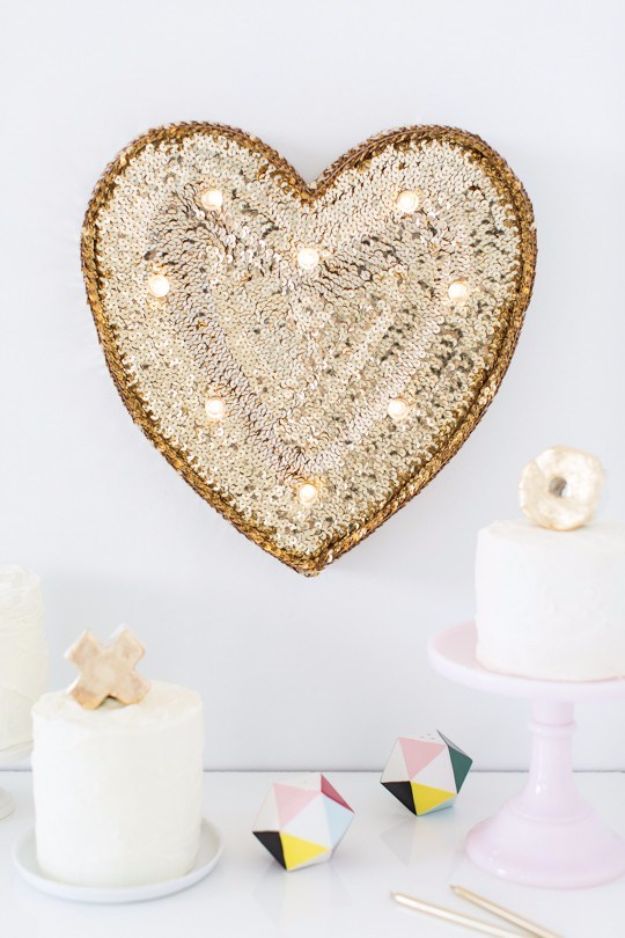 Everybody needs a spot where everything and anything can go. Create a set of DIY nesting bowls to store your favorite pieces of jewelry, chapstick, or your car keys. It'll be super hard to misplace your favorite pair of earrings with one of these!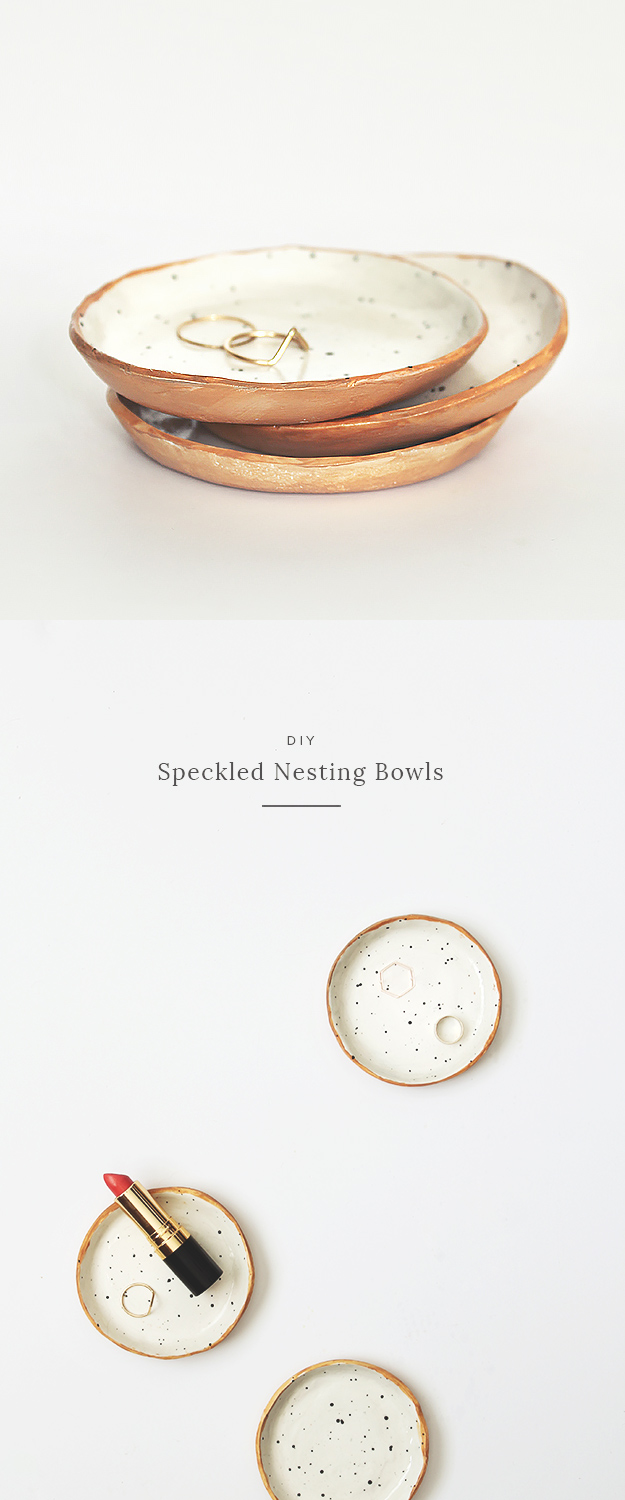 Diamonds are a girl's best friend…well, in this case, sequined wall art is a girl's best friend!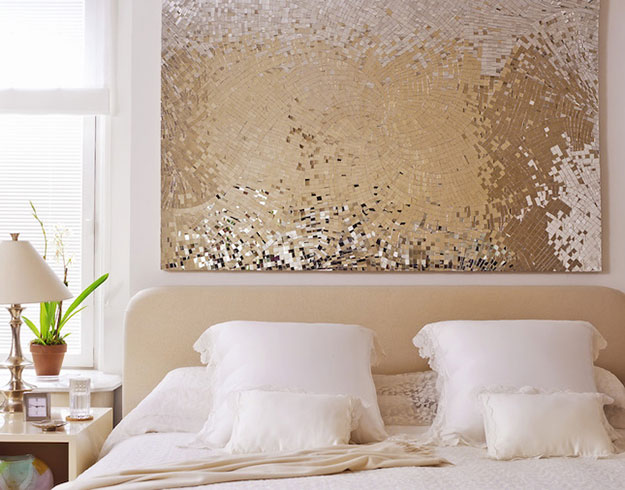 DIY Wood Copper and Wood Ladder Shelf
Create storage space while making an interior design statement.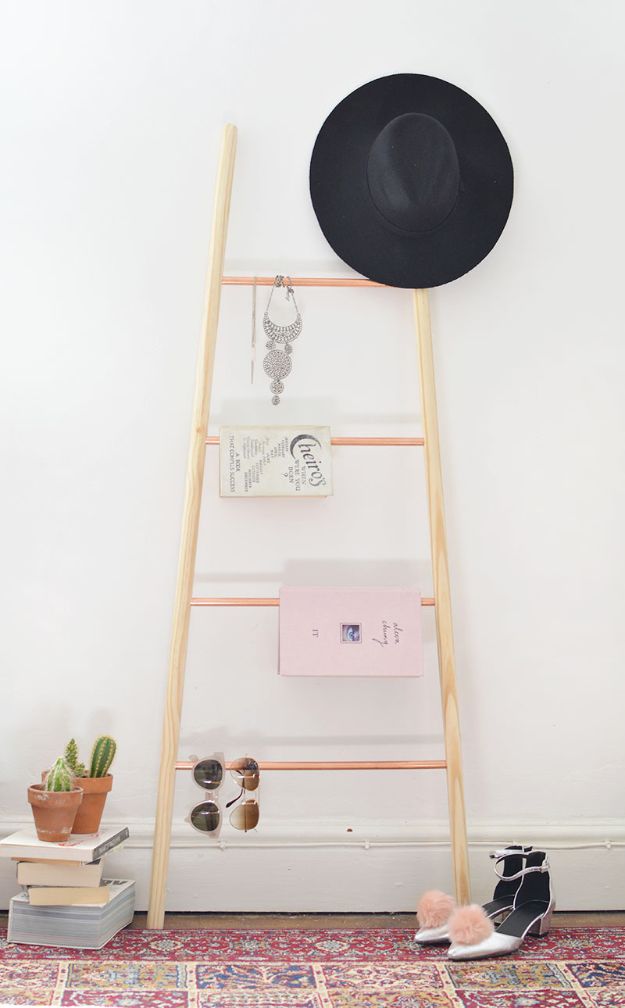 No pottery experience needed to make these super easy clay votives!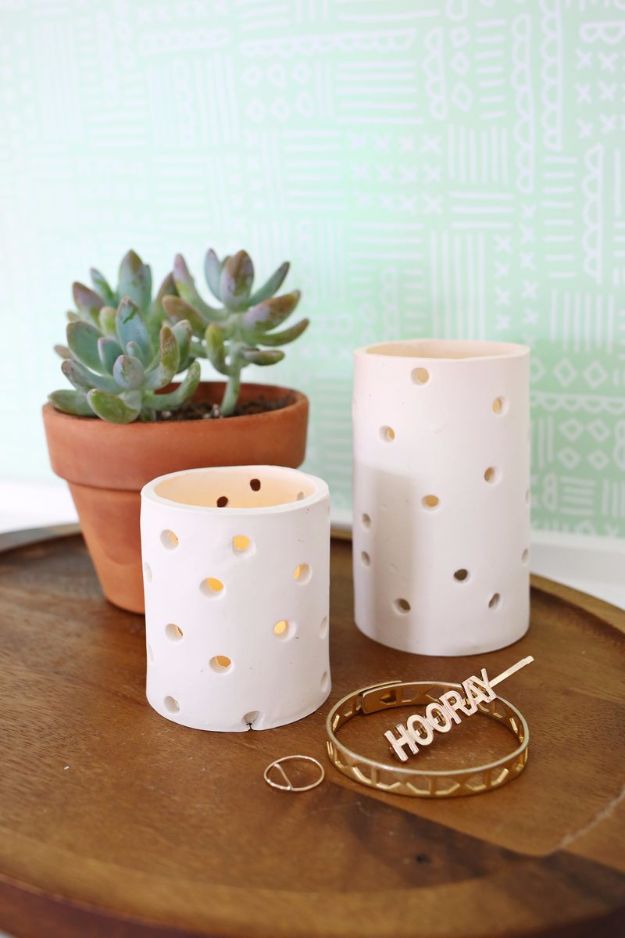 Mobiles aren't just for babies anymore! For The Home Makers shows us how simple it is to make a statement with just a few sheets of cardstock paper.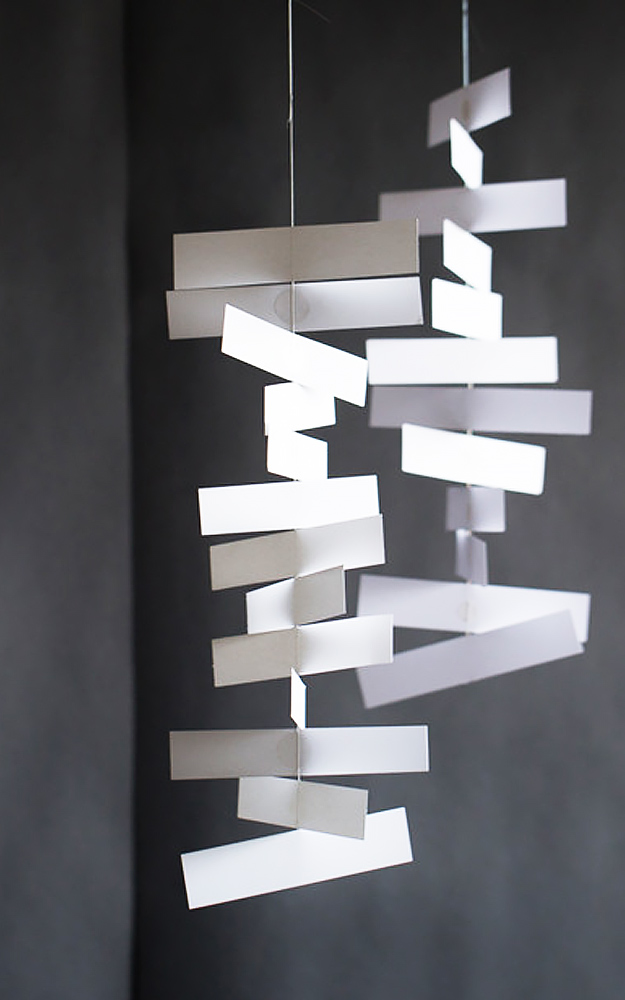 Home Wall Art in 3D Flower Shadowbox
Fill with flowers, fun scrapbooking paper, or travel mementos from a favorite vacation. These are so simple that you'll be dying to make one for every room!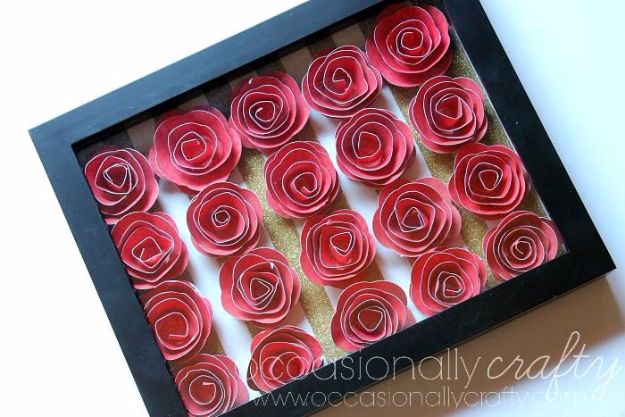 Conquer your makeup clutter with a few mason jars mounted onto an repurposed pallet plank. Everyone in your house will love this DIY because it doubles your bathroom storage space. Clean countertops, at last!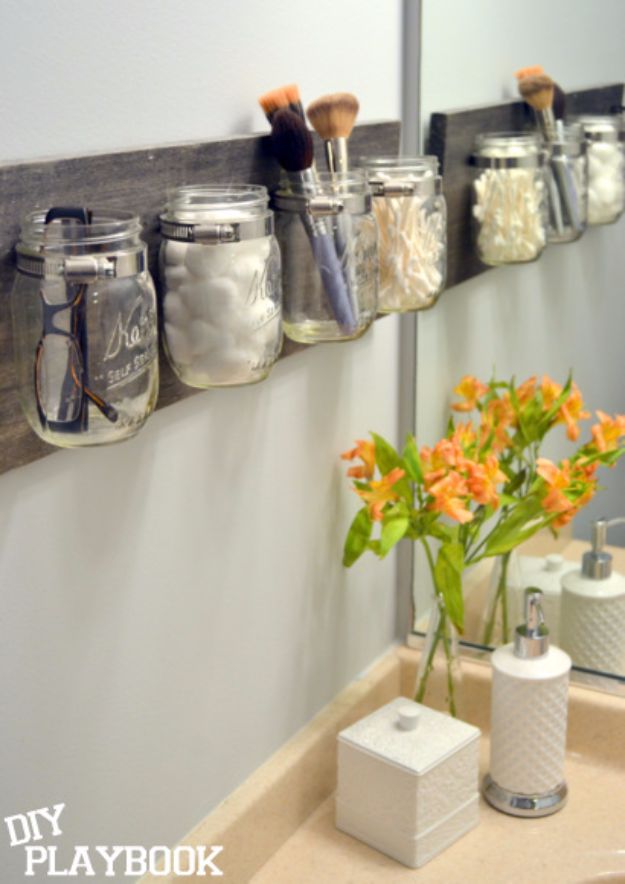 No Paint Black and White DIY Curtains
Keep your paintbrush in it's drawer for this beautiful DIY project!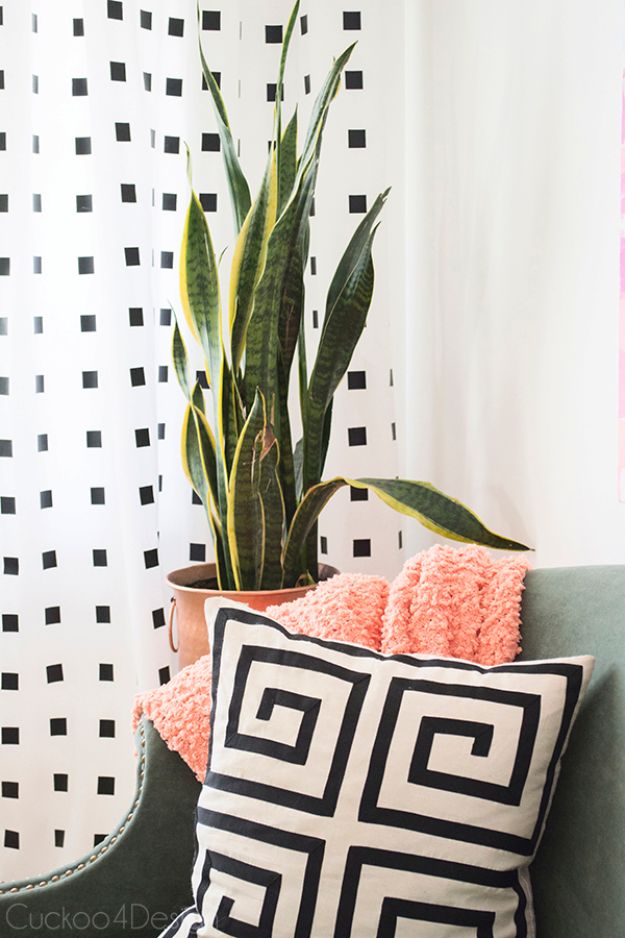 Was the ombre wall hanging not enough to satisfy your home decor hunger? Transform your bedroom walls with this ombre wall tutorial from DIY Projects for Teens!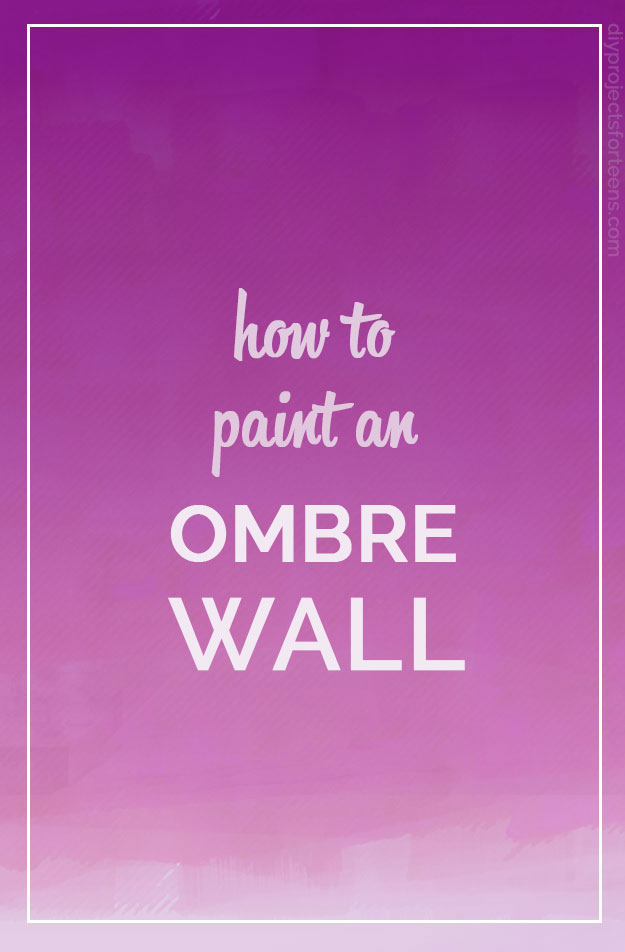 Add a flashy coat of paint to an oddly shaped paperweight for a fun (and really easy) DIY projects. Get the whole family involved and buy everyone their own to decorate!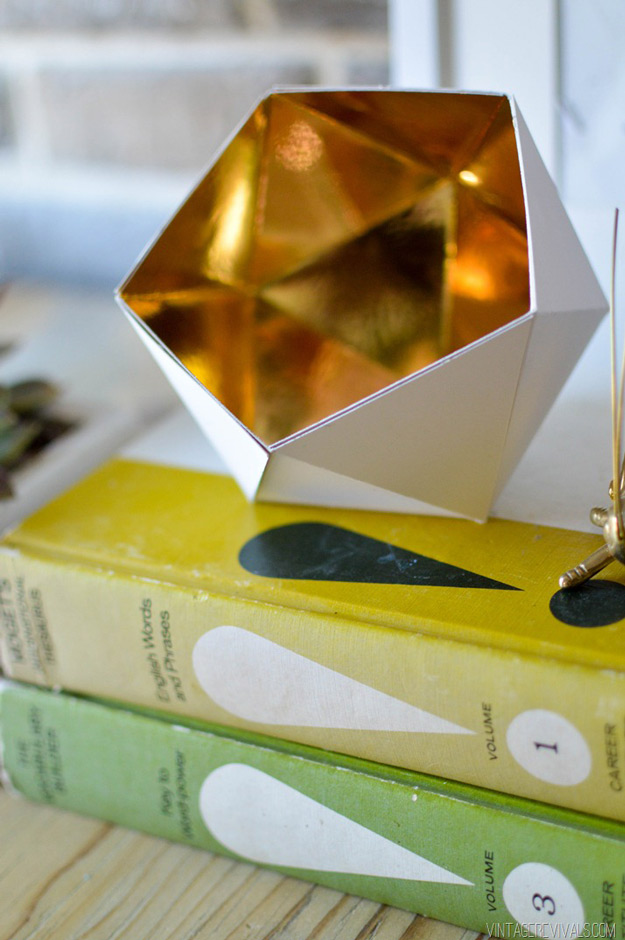 Create a makeshift desk out of an old table and an upcycled thrift store bench. In just one afternoon (and one trip to the local thrift store!) With Heart shows you how!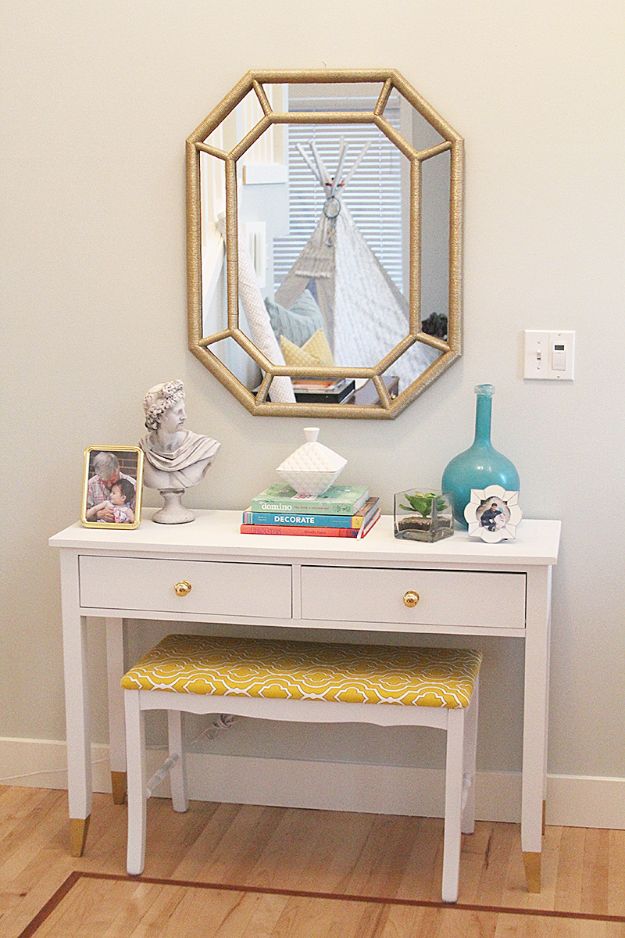 Whimsical Canopy Tent Reading Nook
Sometimes, a girl just needs her privacy! Create a reading nook out of an old set of curtains and a curved curtain rod.