Sewing Barefoot posted instructions for making this secret box that would be perfect for storing trinkets on a bookshelf.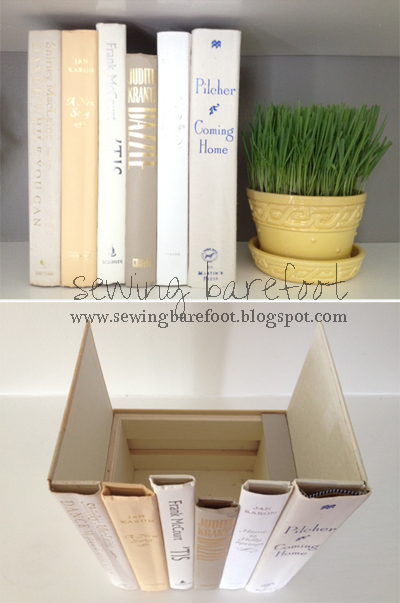 Pop Sugar posted instructions for turning a plastic bottle into a handy-dandy phone charging caddy.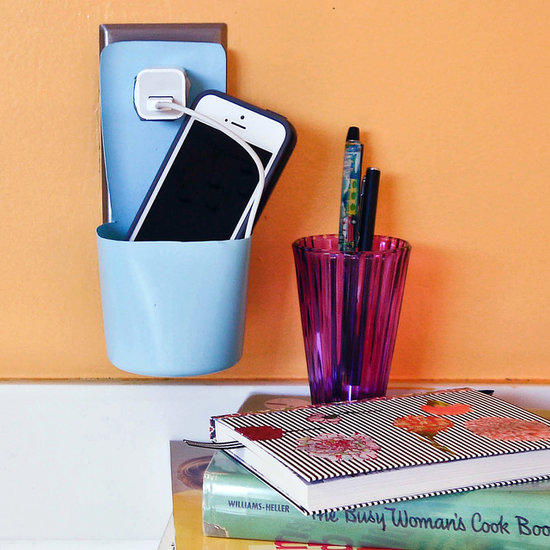 Cupcakes and Cashmere used vintage suitcases to build this little bedside table that is lovely to look and useful for storage.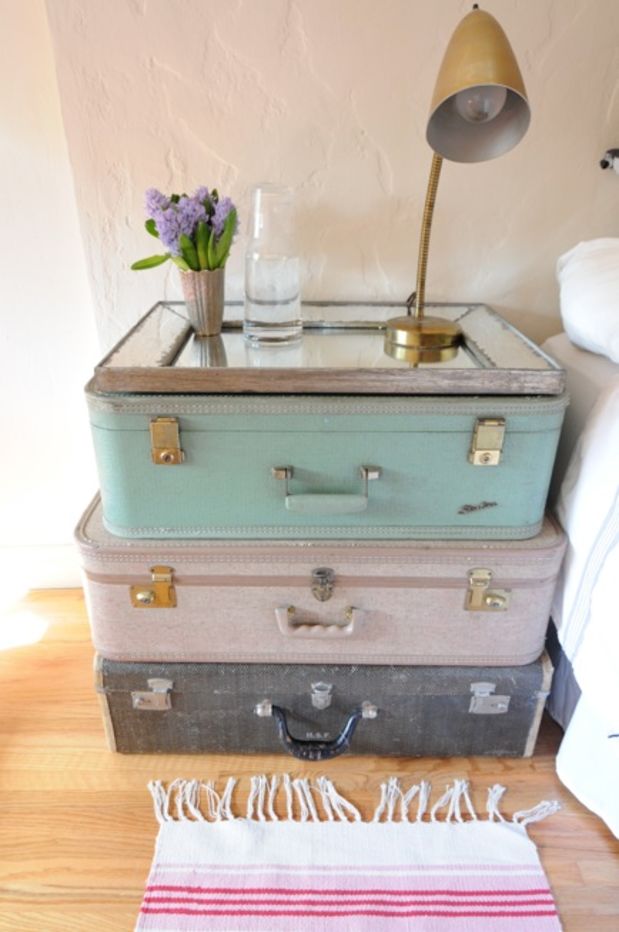 A Bubbly Life suggests using nail polish to paint your keys–then you'll remember what the keys go to!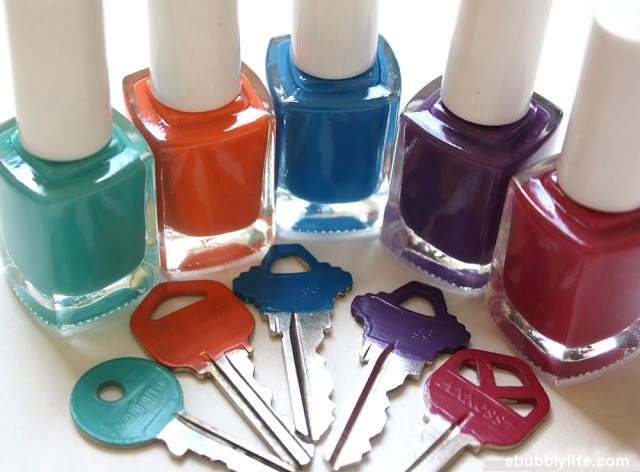 Martha Stewart posted instructions for making a charging station in a drawer. This will keep your gadgets out of sight and fully charged!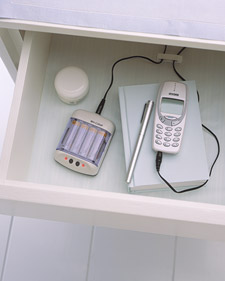 This lovely rack was made by The Wood Grain Cottage out of a piece of pallet wood and bent spoons. So cute!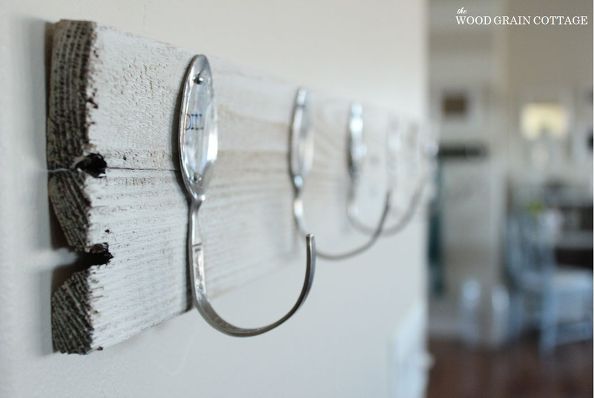 Better Homes & Gardens suggests using pill holders to organize all kinds of little things like eyelets and buttons.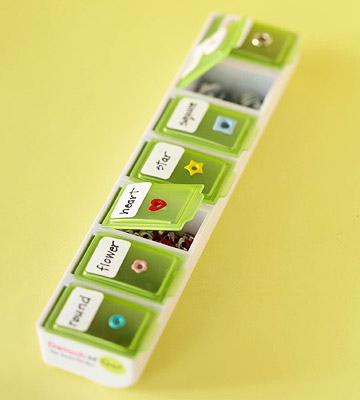 Oprah suggests storing your folded up sheets in pillowcases. What a genius idea! You'll never lose sheet sets again!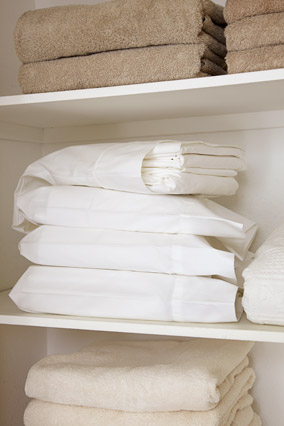 Irina's Cute Box posted instructions for making a handy makeup brush holder kit out of a bamboo placemat. So easy and functional!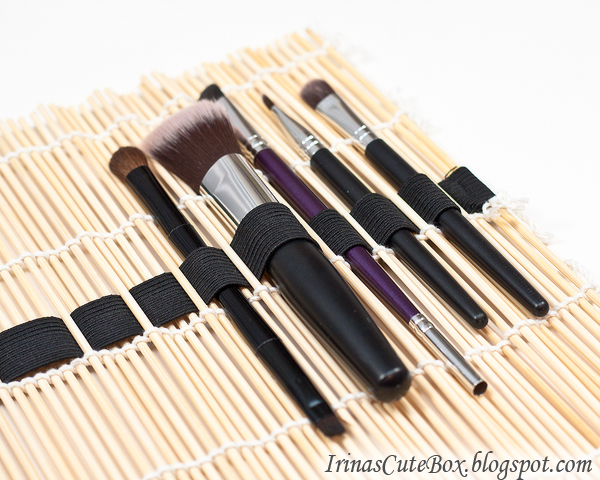 Pop Sugar suggests placing bag ties on power cords so that you can label them. No more searching around for the right cord!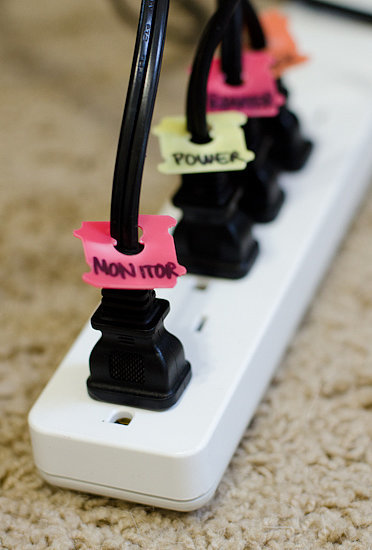 Woo Home used a carabiner to store hair bands. I always seem to lose my hair bands, but I won't anymore with this cool trick!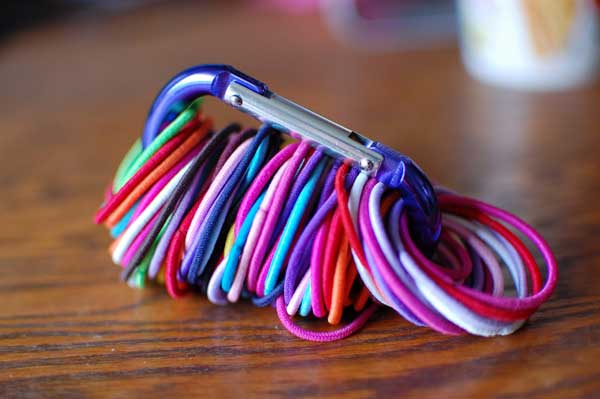 My CA.S.E Studies recommends turning a wine rack into storage for pens and pencils. Just place empty glasses in the rack and you're done!