It can be no fun for kids to share a bedroom, but you can make it fun with one of these incredible shared bedroom ideas for your kids. Not only do they look great, but they are super functional too, leaving tons of room for your kids to do whatever their heart desires at home in their room.

Divide Up The Room
If you have a boy and a girl sharing a room, they probably don't agree on room decor. An idea is to divide the room in half with colors, decorations, and other things they each like, respective to their sides.
Classic Bunkbeds
You can't go wrong with a classic set of bunkbeds. Push them up against the wall so you still have floor space.
Something More Magical
Using plywood (and the correct framing of course) create cut-outs in your kid's rooms that look like castles, homes, or something similar. This makes their bedroom simply magical. Top it off with bright paint colors.
Go All Out With A Theme
Come up with a few great bedroom theme ideas (my favorite are Beach Getaway, a Tropical Hideout, or the Wild West) and go ALL OUT with it. Learn more about creating themed decorations for kids at Elle Decor.
L- Shaped Furniture Arrangement
The classic L-shaped bed arrangement (two beds on either side of the room with a shared nightstand) is effective, saves space, and promotes sharing between siblings. What could be better?
For a bigger shared space arrangement, is to put the beds in an L shape with a dresser as the shared point. Since two people are sharing, each person will have more space.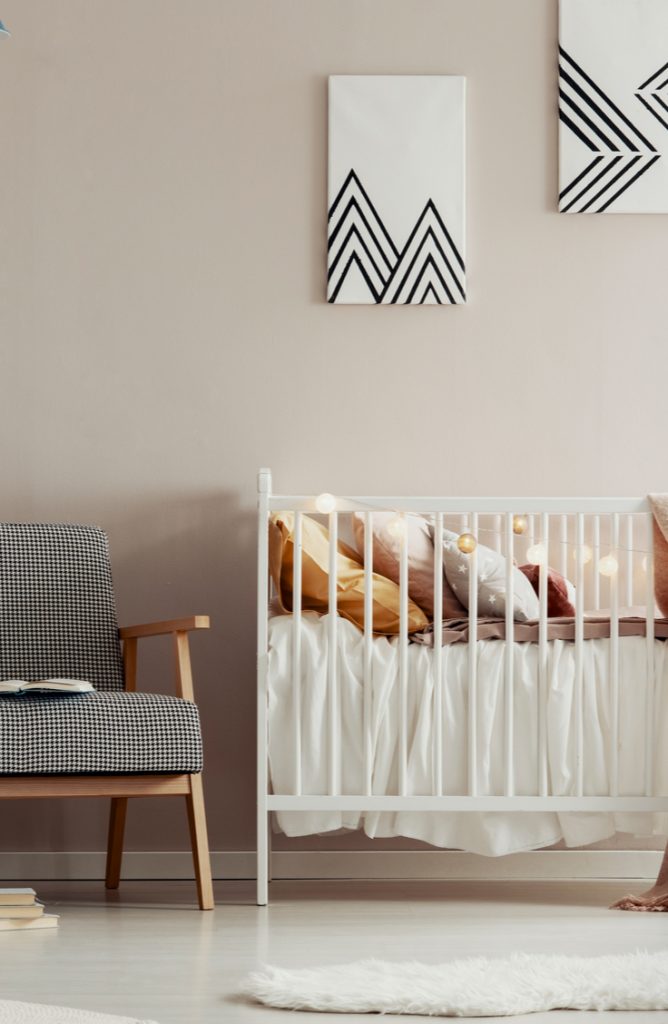 More Privacy
If you have teenagers concerned about sharing a bedroom, install shelving (or drawer) until right in between the room. Each person will have plenty of privacy AND storage space.
Gender Neutral Bedroom
Tired of the arguing about themes? Forget about! Put everything in a gender-neutral theme. I think dark woods with seafoam green paint should be good enough to please everyone.
Hide Away Bed
If your kids are sharing rooms, but the arrangement doesn't leave much space for playing during the day, create your own hide a bed. Tutorial from DIY Network. Hideaway beds are one of my favorite bedroom ideas.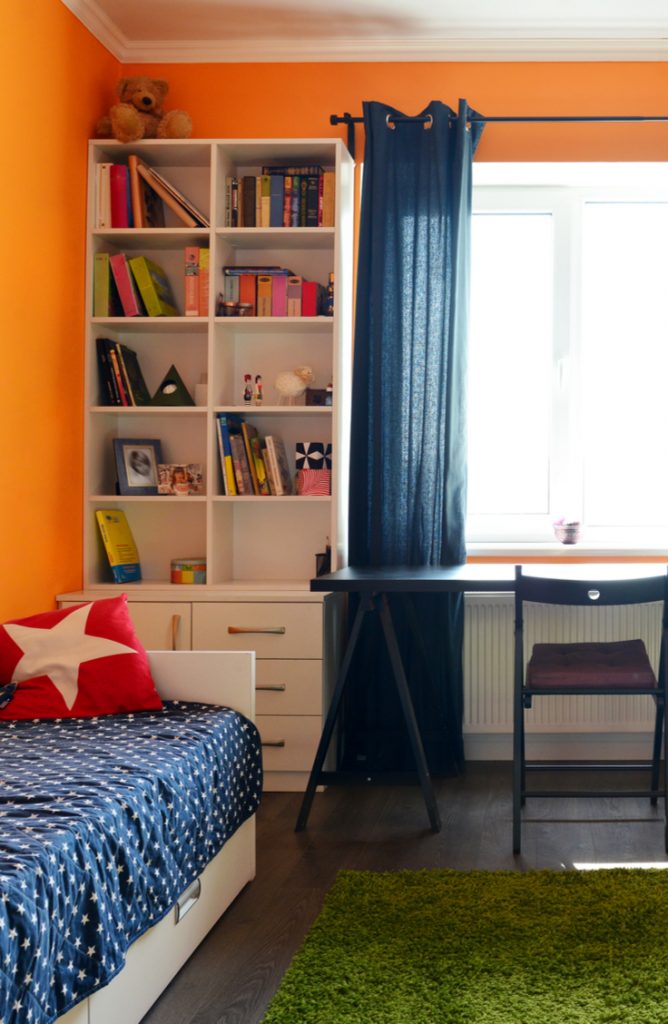 More Than Two Beds
Make more than two beds fit in any space by lining them up side-by-side and including a small trunk for storage at the base of the bed.
Another great idea when dealing with more than two kids is to put tons of storage space underneath the bed. It keeps everything neat and organized.
Floating Beds
If you have a small bedroom but need to put more than one kid in it, try floating beds. They are just as functional as a normal bed, but the bare-bones nature of them makes it so you can fit more than one in any spot.
Barnyard Beds
Trn a bedroom into a barn with two lofts up top (this only works if you have high ceilings) and tons of space to play down below. One of the best bedroom ideas.
Built-In Bunks
Go for something a little fancier. Make classic bunkbeds even better by building them in. Tutorial from YouTube.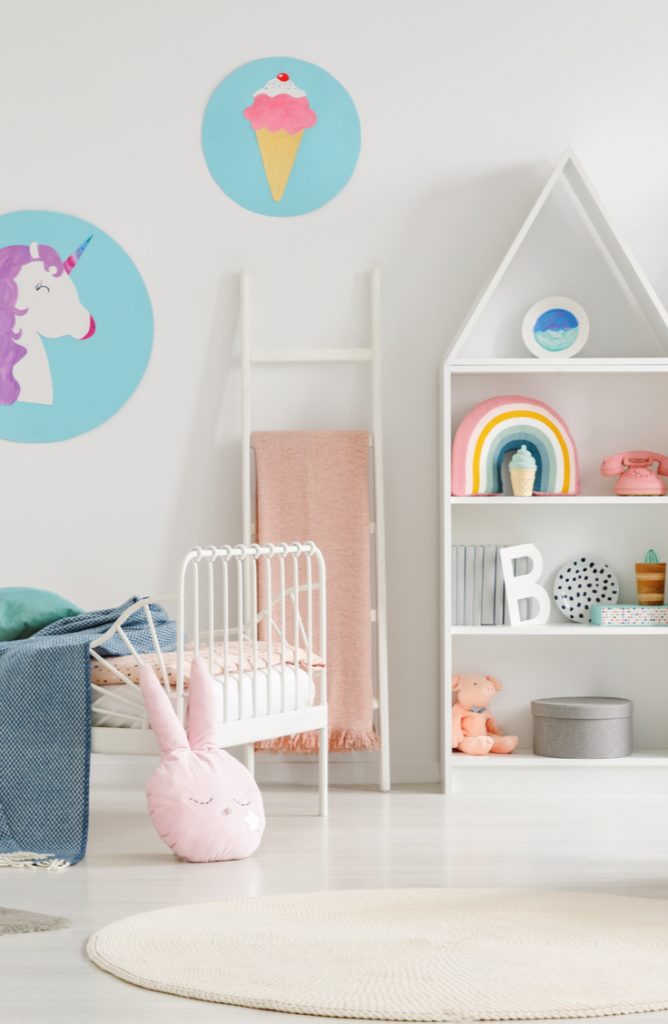 Disneyland-Esque
This idea is pretty far-out, but that is exactly why I love it. Put the beds down below, and build an indoor treehouse up above them. Make sure it is complete with a ladder, a slide, and maybe somewhere secret to hide.
Beds Between Desks
Install a built-in desk between your built-in bunk beds for a totally functional workspace.
Patterned Walls
Looking for something fun and dramatic? Paint the bedroom walls in a funky pattern like stripes or polka dots. Just make sure that you pick the right color, as that is everything.
Office Under The Bed
If you have older kids sharing a space, they likely need somewhere to work and study. Put the beds up in a loft with a desk workspace below both of them. You can even add curtains for more privacy.
Elevated Hangout
Utilize the space in a small bedroom by building the beds up on a platform. Build wide steps leading up to the beds where you can put cushions, pillows, or something else for a great hangout spot.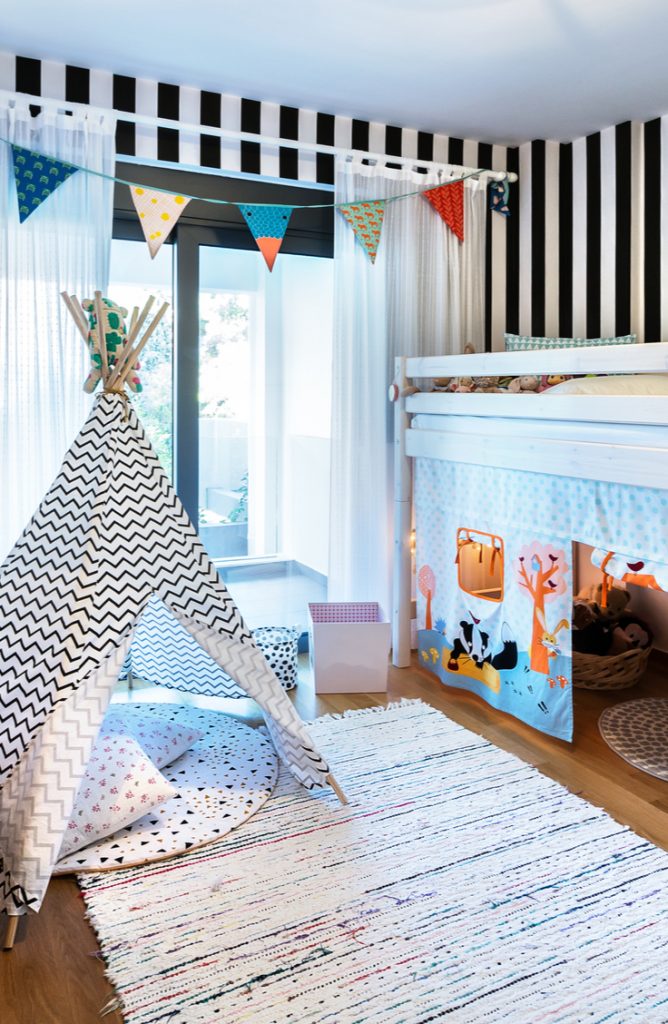 Elevated Hangout x2
Build the beds up on a platform, but instead of steps and a hangout area, make it only accessible by ladder. Have them store toys underneath the beds and keep them hidden away with curtains.
Trundle Bed
Trundle beds are great at maximizing space and making the best use of a small bedroom. It also lets your kids sleep next to each other, if one of them is scared of the dark. This is one of my favorite bedroom ideas.
Wheeled Beds
It may not be the most conventional, but put the beds on wheels! This will allow your kids to easily rearrange the room however they want whenever they want. This could help them enjoy sharing a room a little bit more since they have some say in how it looks.
Plenty of Storage
Add some under-the-bed storage to help save on space. And while you're at it, make sure each kid has enough space for their own belongings. Give each kid a certain color of storage bin.
Which one of these bedroom ideas will you try?