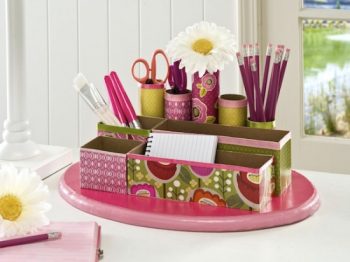 With the beginning of school comes homework and school work. Make it as easy as possible for your kids to do their homework by getting their desks organized. Buy or make a desk organizer to help out with the inevitable clutter!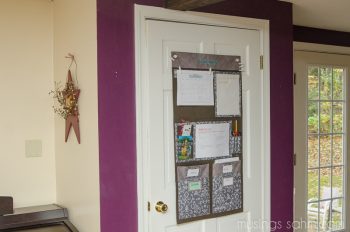 Getting to school can be pretty crazy in the morning and easy to forget stuff. So, install a slot or organizer by the door to keep track of all the paperwork that needs to come and go in the morning.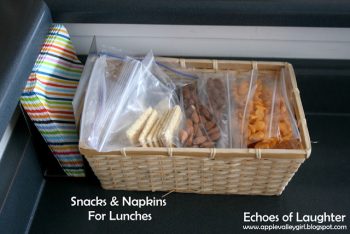 Create lunch zones in your pantry and fridge that the kids can choose from in order to make their lunches. Just tell them they can take one of everything they want.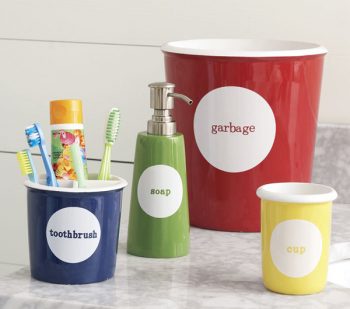 Getting kids off to bed, especially at the beginning of the school year, can be a terrible hassle. So, make bedtime stations for each of your kids that have everything they need to get ready for bed.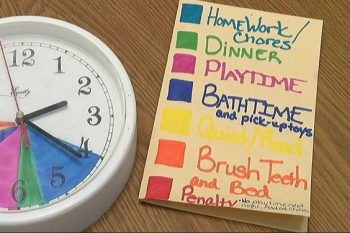 Make a clock that has the designated times for homework, play, dinner, etc. Not only will it help you and your family stay organized, but it can teach the younger kids how to tell time!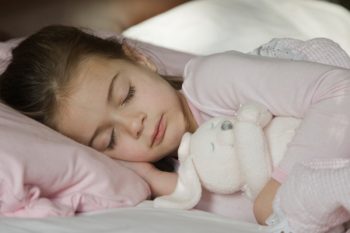 About a week or two before school starts, have your kids go to bed five or ten minutes earlier every night. This will slowly acclimate them to their nighttime schedule during the school year.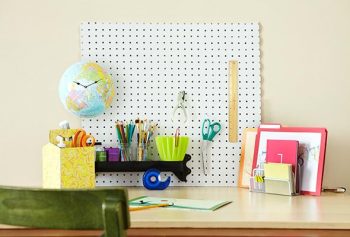 Make a homework station that has all the necessities in order for your kids to do their homework. Keep calculators, rulers, scissors, and all other types of supplies for them to use.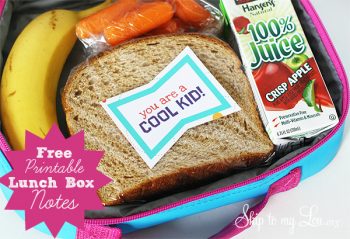 The first week of school can be pretty stressful for your kids, so take some time and print off these cute lunchbox notes that will give them a bit of peace of mind.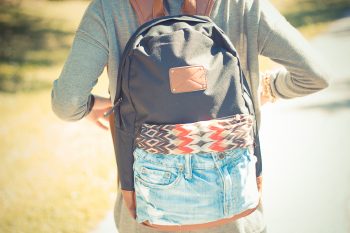 If you have time and your kids want to do it, then make some DIY backpacks. They're cool, effective, and stand out from the store-bought backpacks.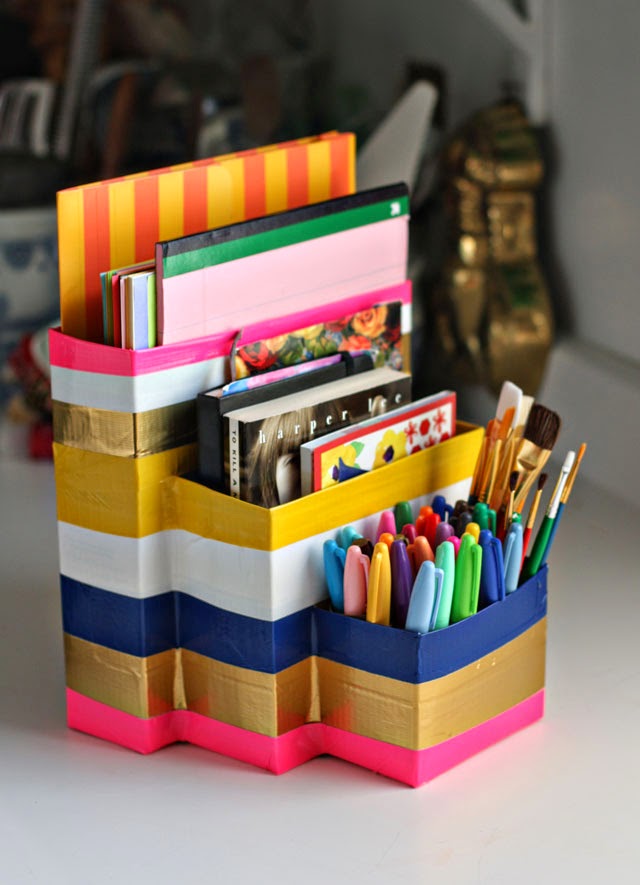 Get a craft organizer to keep all the art supplies neat in one place. I like using tins to organize the crayons, markers, glue sticks, etc.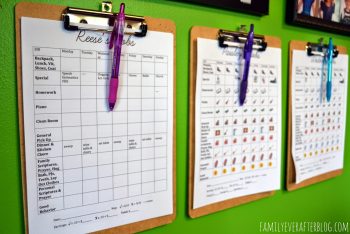 Having a written chore list is pretty helpful because it helps your kids know when they should be doing certain things. Have a "before school," "after school," and "weekend" section.