Unpacking, organizing, hanging, and then finally packing can be hectic when it comes to Christmas decorations and trimmings. If you have fragile ornaments, the process can be even worse. Instead of worrying about expensive, store-bought ornaments, try these awesome homemade Christmas ornament ideas that your whole family can enjoy making!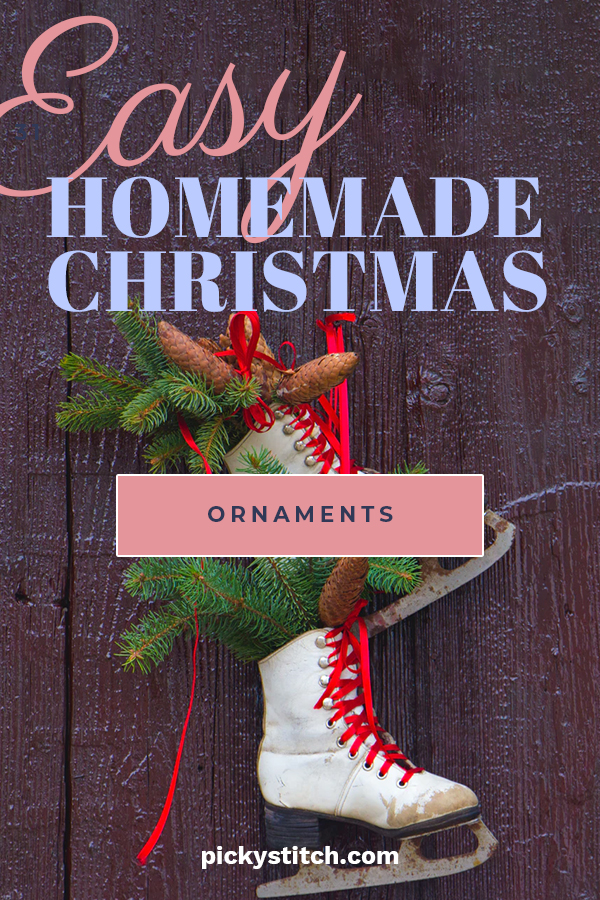 Paint by Numbers
These can be ordered online or bought locally and then you can spend an evening with your kids painting them! They're fun, simple, and look great hanging on the Christmas tree.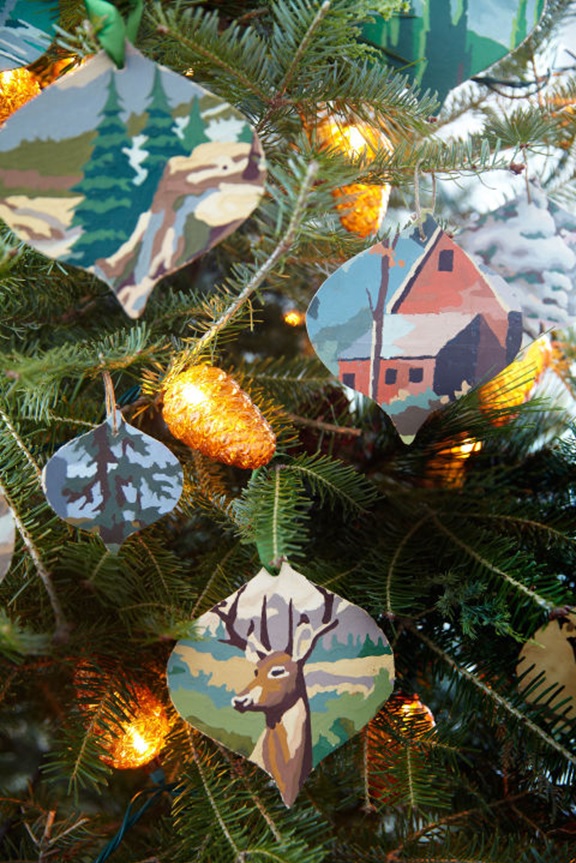 S'mores
This is a must-have Christmas ornament if you and your family love the outdoors, camping, or just eating s'mores! It's simply made and can be a great memoire of times well spent during the warmer summer months.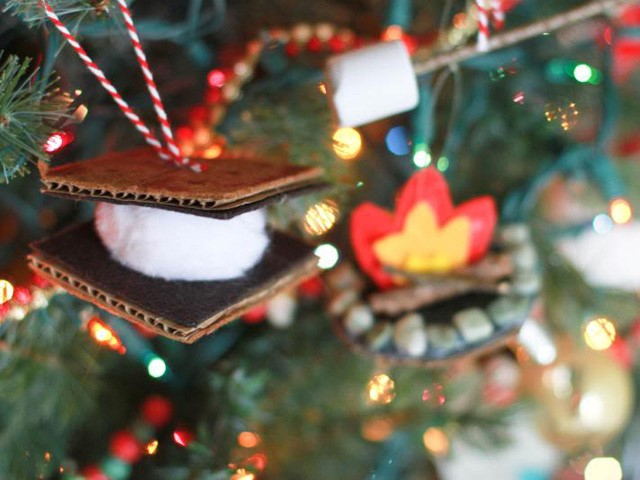 Snowman
With some bottle caps, markers, and a little imagination, you can have these awesome looking ornaments in no time! Make as many as you want with the kids and, if you have a ton, then rotate them every Christmas.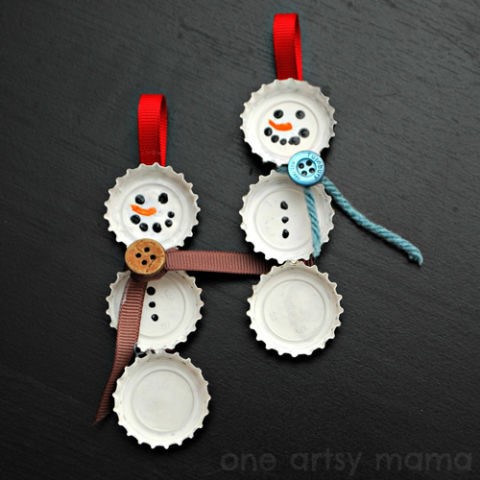 Acorns
This may take a while to collect the pieces, but the result is stunning. Take acorns and glue them together. Once you've got the Christmas ball ornament, simply cover it in glitter and gold ribbon and it'll look fantastic!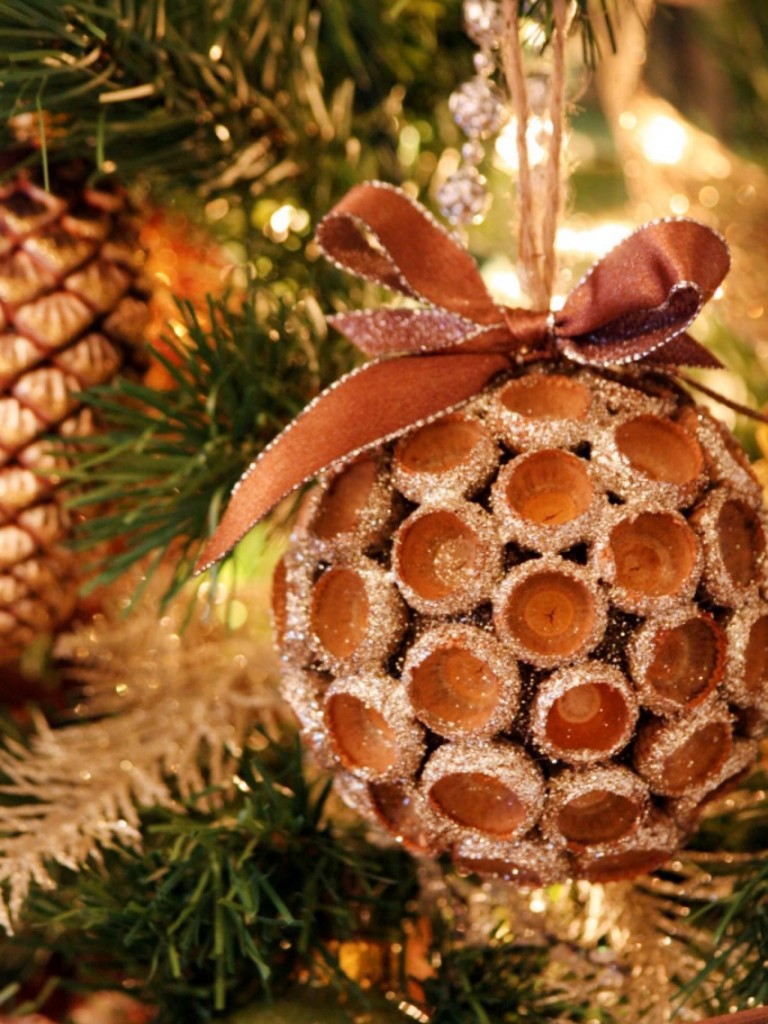 Cookie Cutters
This is an ingenious idea! All you need are some Christmas themed cookie cutters and, if you want, Christmas-y paper to cover the back. Then just hang the ornament by some string and you're good to go!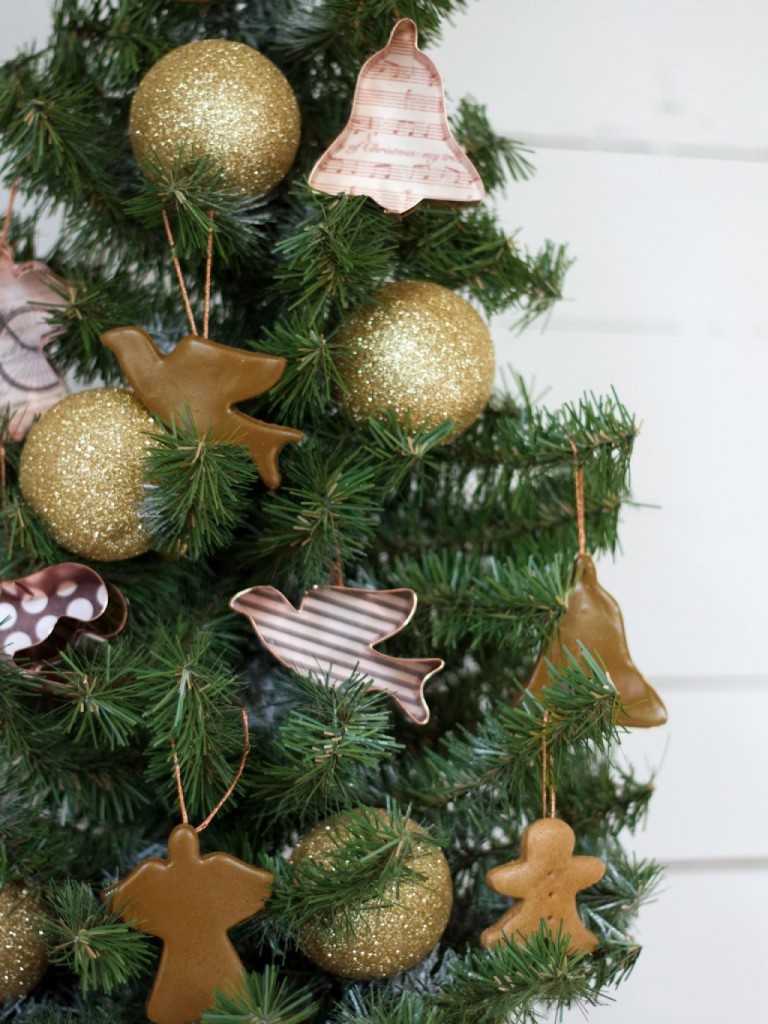 Clay
These ornaments are 100% made by you. Buy the clay, shape the ornaments, bake them yourself, and then finally hang them up on the tree! Fun, simple, and incredibly creative.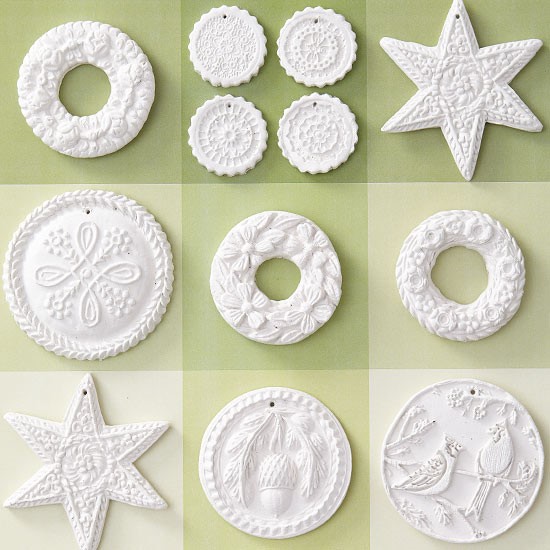 Colorful Snowflakes
Take the classic snowflake and give it a little twist of color and shape. These snowflakes are easy to make and their stark contrast from a green tree is amazing.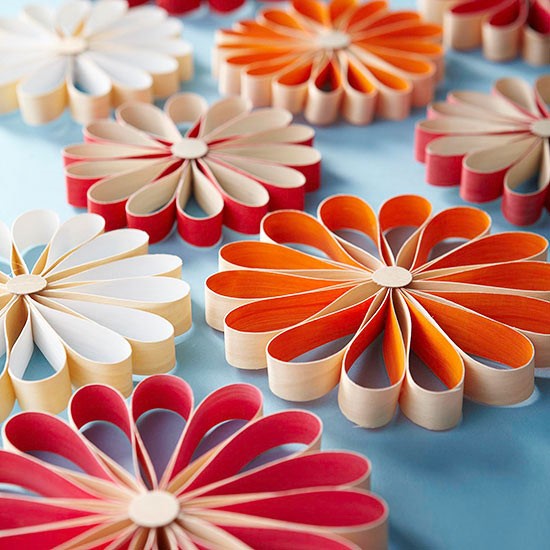 Felt
There are hundreds of Christmas designs you can make with felt: poinsettias, reindeer, or any part of Santa's wardrobe. You'll need a little past experience with sewing, but it's not too difficult to learn.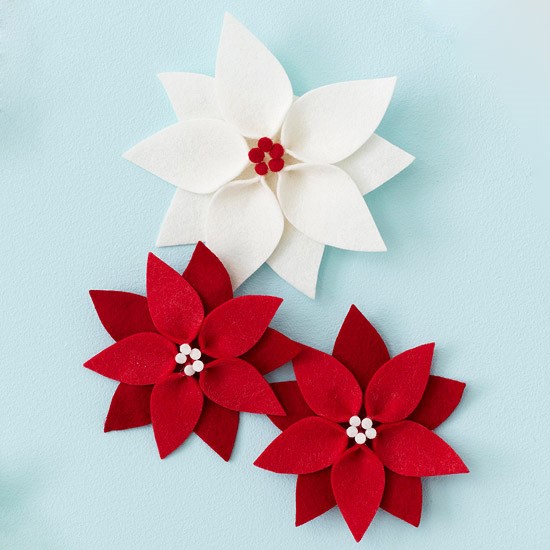 Paper Mache
The great thing about paper Mache is that the design can be as simple or complex as you want it. If you're making them with the kids, keep the patterns light and fun. If you want to make one yourself, you can try your artistic abilities and make intricate, sophisticated designs.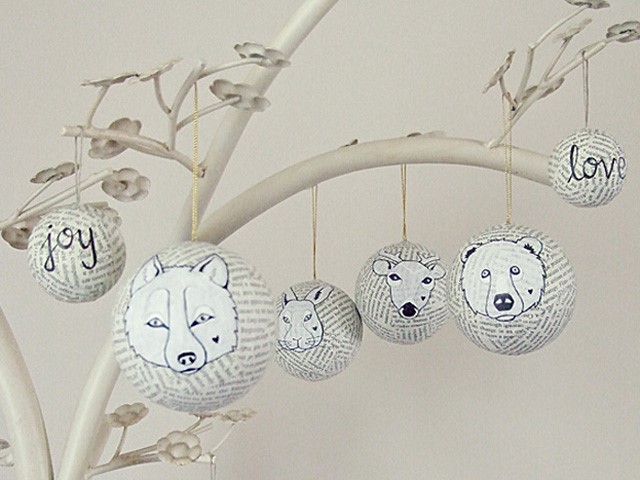 Wood
These ornaments are made with small ends of wood and then whatever Christmas object you want on the front. They add a great rustic feel to your tree and the whole Christmas season.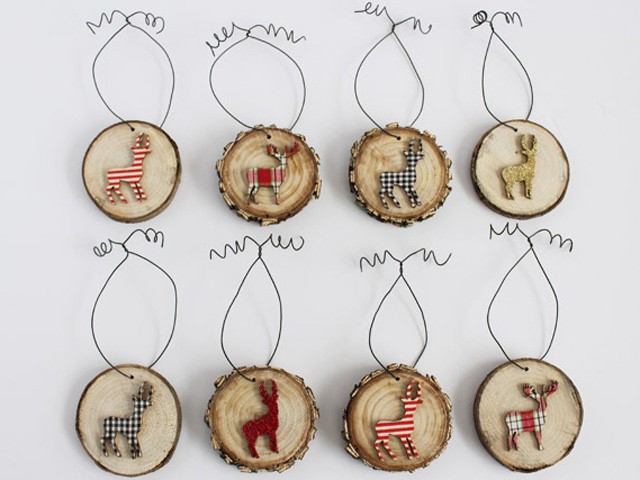 Pinecones
Make these gorgeous Christmas pinecone ornaments with a little bit of work and great Christmas themed paper. You can also make them with cut up pieces of a map, but that's not necessary.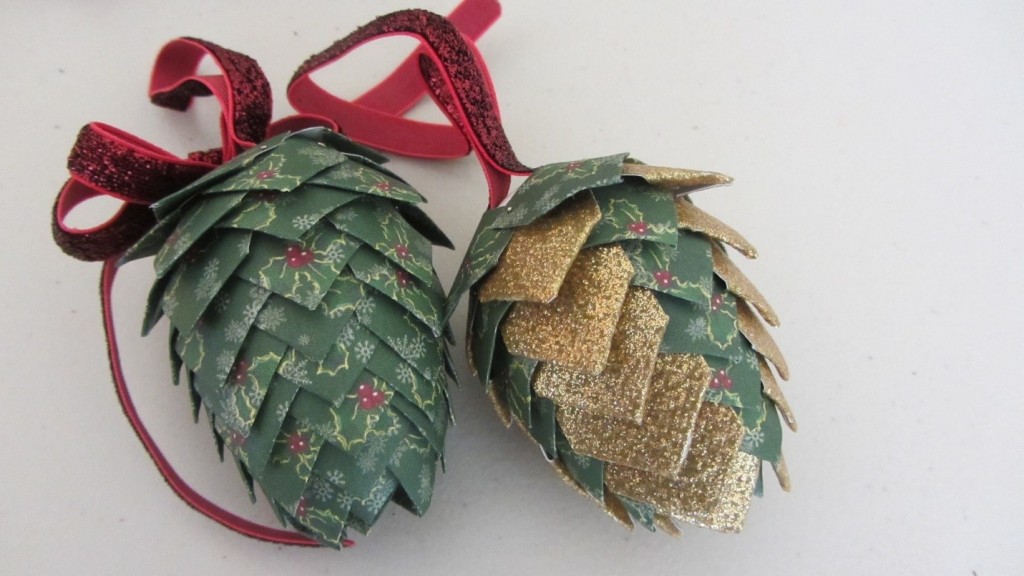 Sheet Music
This is such a beautiful ornament! Wrap a normal ornament up with pieces of your favorite sheet music (Christmas carols are suggested) and then simply hang them on the tree.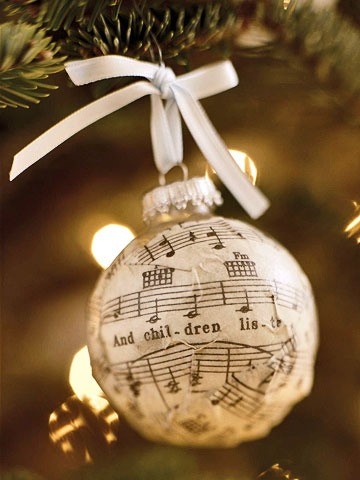 Ribbons and Ornaments
You can spruce up any normal, boring Christmas ornament with a few well-placed ribbons. Simply choose ribbons that match the color of the ornament (or you can completely cover it in ribbon, if you want) and then wrap it around the ornament and hang it up!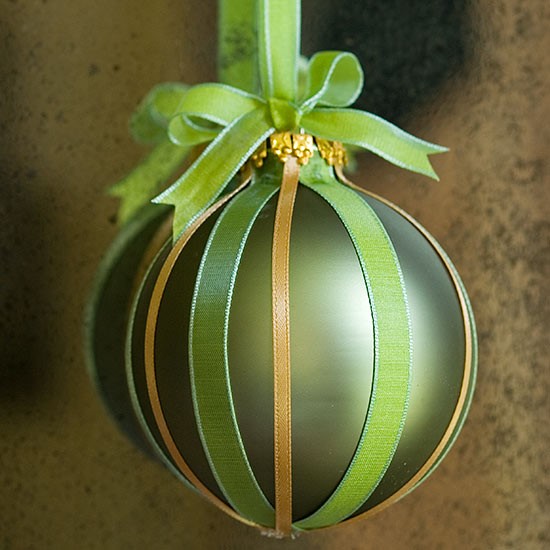 Christmas Trees
There are two designs for these Christmas tree ornaments—the straight or the curved edges. Both look great on your actual Christmas tree and add a flare of color and style.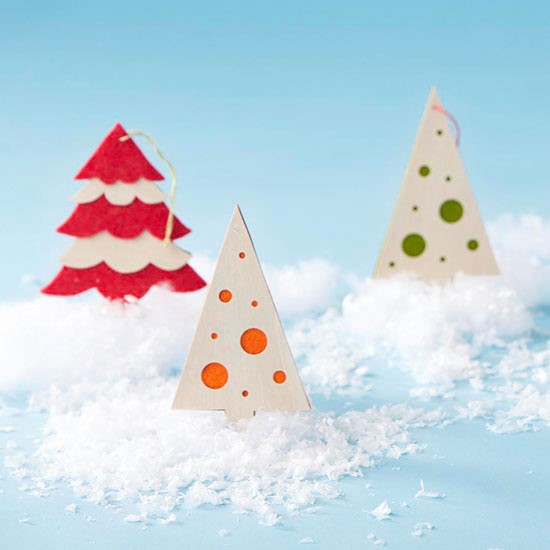 Clothespins
This is one of the simplest ornament ideas that I've seen so far. All you need to do is arrange eight clothespins in the shape of a star and then simply glue them together! You can paint them if you want, but that's not necessary.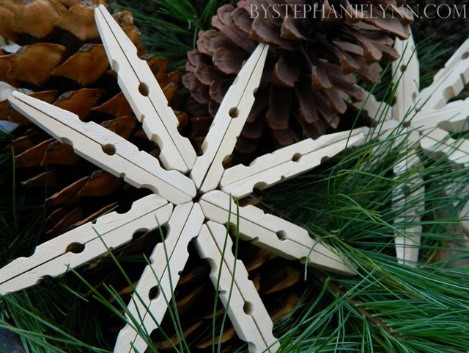 Mini Lightbulbs
Take lightbulbs from night-lights or other devices that have small lightbulbs, cover them in glue, and then put sparkles or glitter on them. There are a few other ways to do this, so just choose whichever method is easiest for you.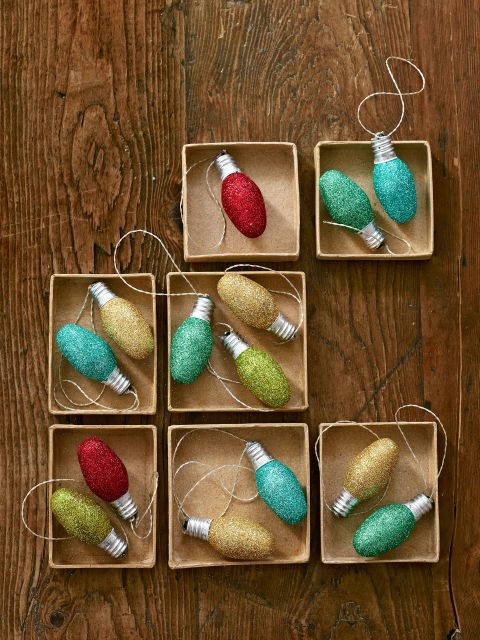 Star
This paper star design is simple and elegant and looks great anywhere on your tree or even as a home decoration. Add a fun Christmas quote to the front of it to make it even better.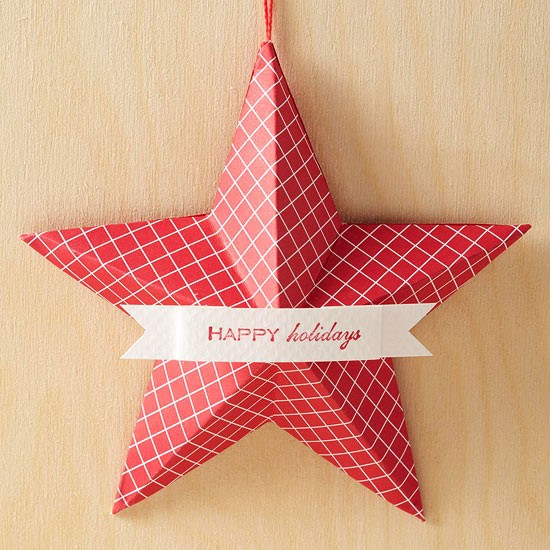 Words
You can take up lots of space on your tree while still looking classy if you spell traditional Christmas words out across it. Use words like "hope", "peace", "joy", or anything else you want!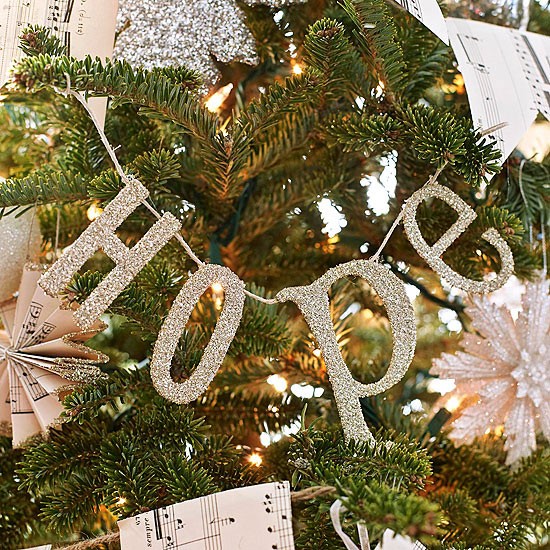 Pom Poms Balls
There are hundreds of ways to make these pom pom ball decorations and each is as unique as the next. You can shape them into festive wreaths that are one color or mixed together.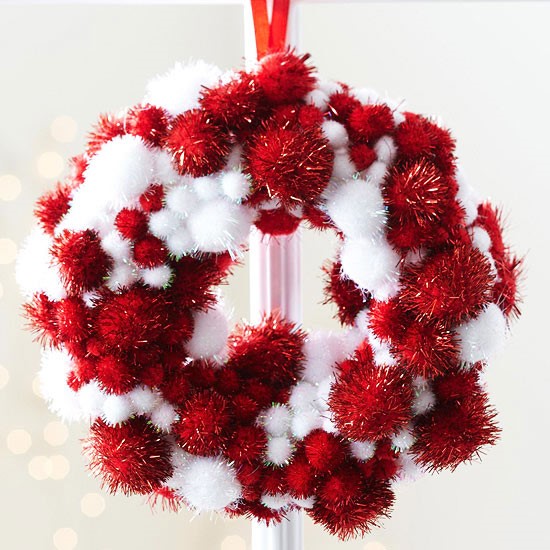 Ribbons
Ribbons are a simple but sophisticated way to add color and style to your Christmas tree and other decorations. The best colors are red, gold, or silver, but choose whatever goes best with the rest of your home.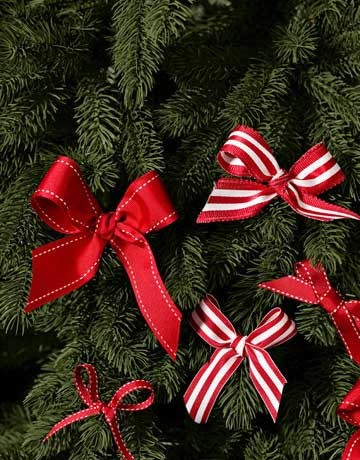 Pincushions
All you have to do for this ornament idea is literally just buy the pincushions (or make them, if you really want). Then simply hang them up on the Christmas tree and you're good to go!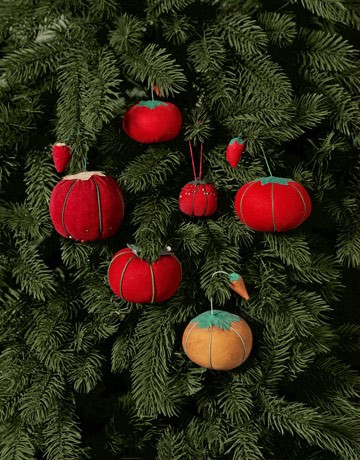 Walnut Birds
This idea is so hilarious but also so cute! Take walnuts and dress them up to look like little Santa birds! Add some talons and a branch for them to stand on and it'll look even better.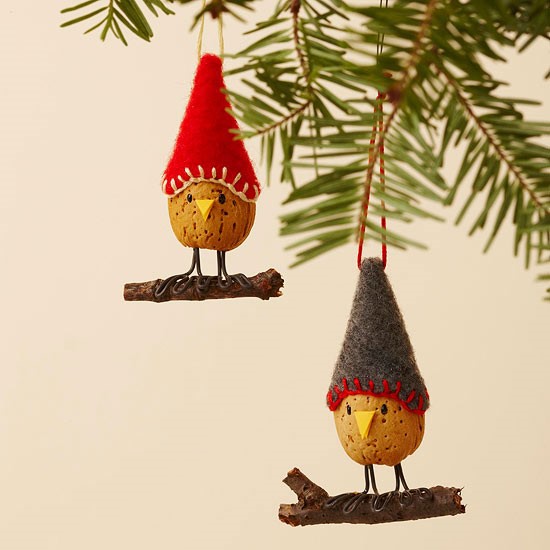 Postcards
This may seem a little weird, but it's such a simple and elegant idea. Throughout the year, be on the lookout for classy and sophisticated postcards that would be great Christmas ornaments.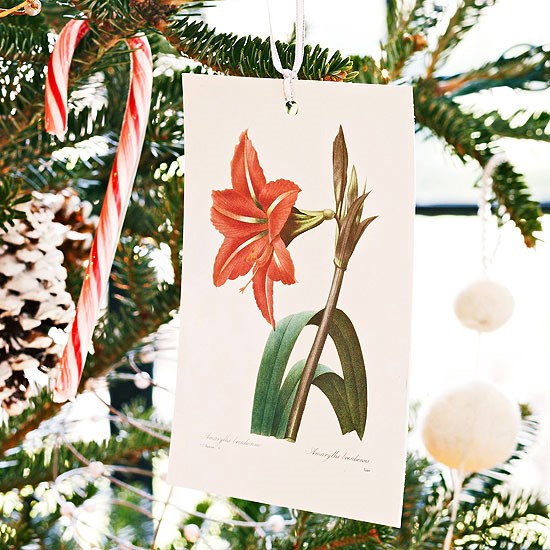 Silk Flowers
There are lots of uses for silk flowers, and a Christmas ornament is just one of the many. Choose colors that both match your home's décor and also the Christmas colors that you have as well.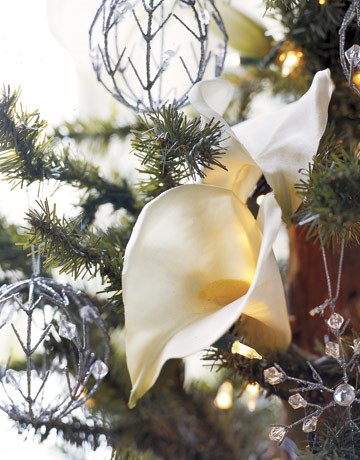 Silhouettes
This is a fun and creative idea that you can actually pass on down to your kids. Trace silhouettes of you and your family's faces and then copy them onto small ornaments to hang on the tree!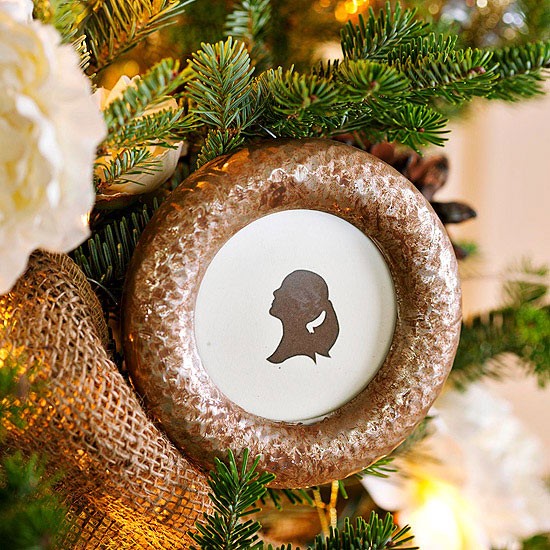 Clay Snowmen
You can make individual ornaments with this idea or, if you want, you can make a lengthy garland to hang on your tree or around the house! Decorate them with fun and cute faces.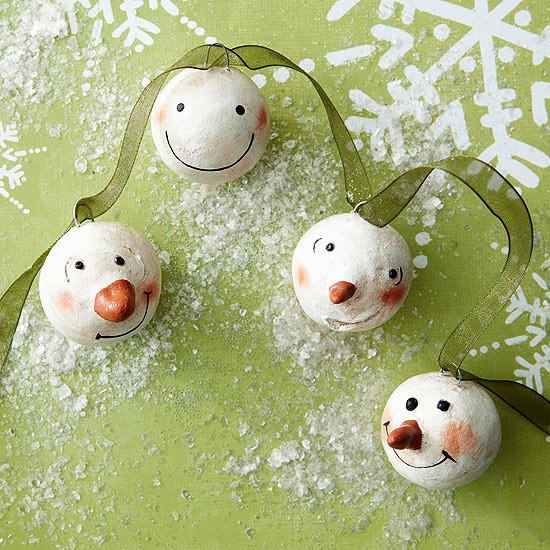 Painted Glass
You can buy painted glass ornaments or you can just make your own! All you need to do is buy a plain glass ornament (or plastic, if you want), repaint or touch it up, and then write whatever word you want across the front of it!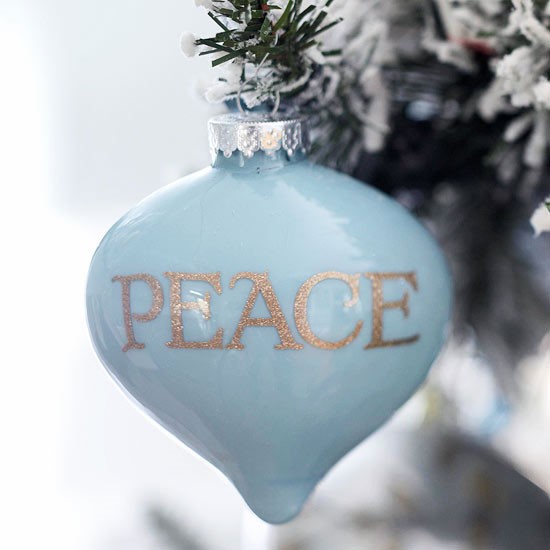 Gnomes
If you want a fun and artsy Christmas project then give this a try! Take pinecones and add some decorations to make them look like little gnomes. Add hats, beards, and little noses.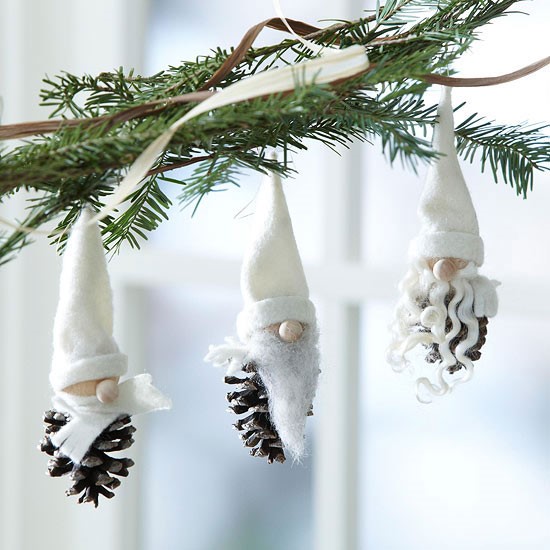 Presents
Christmas needs presents, whether that's under the tree or on it! Make small and colorful present ornaments that you can use to decorate your Christmas tree and add some style and flare!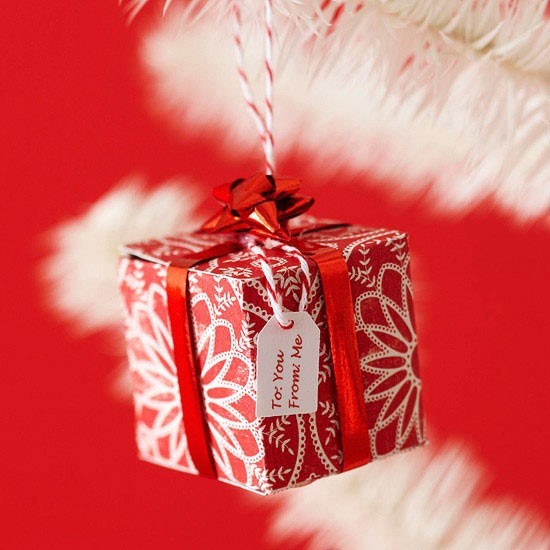 In a Jar
This is an ingenious idea! Take jars and fill them with Christmas scenes that we all love to see. That could be a tree during a winter storm, Santa on his sleigh, or building a snowman.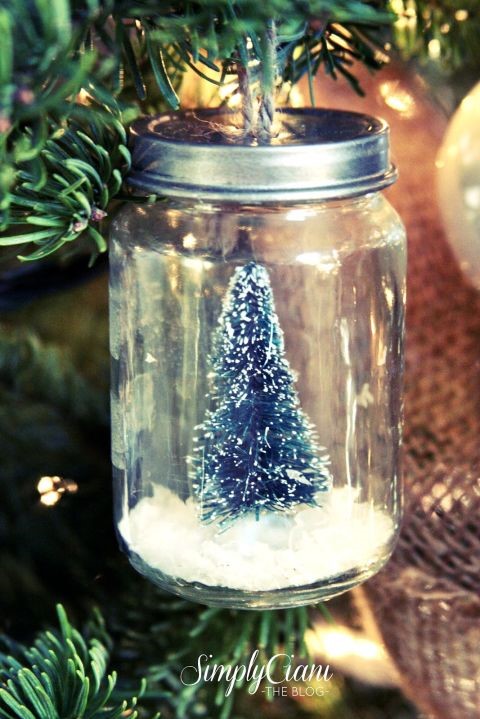 Candy
If you have tons of clear, plastic ornaments then give this a try to make your tree much more colorful. All you need to do is screw or pop the tops off, fill them with bright candies, and then put them back on. Without much work, you now have a great colorful ornament!