No matter how big or small your closet is, closet organizing ideas are a must!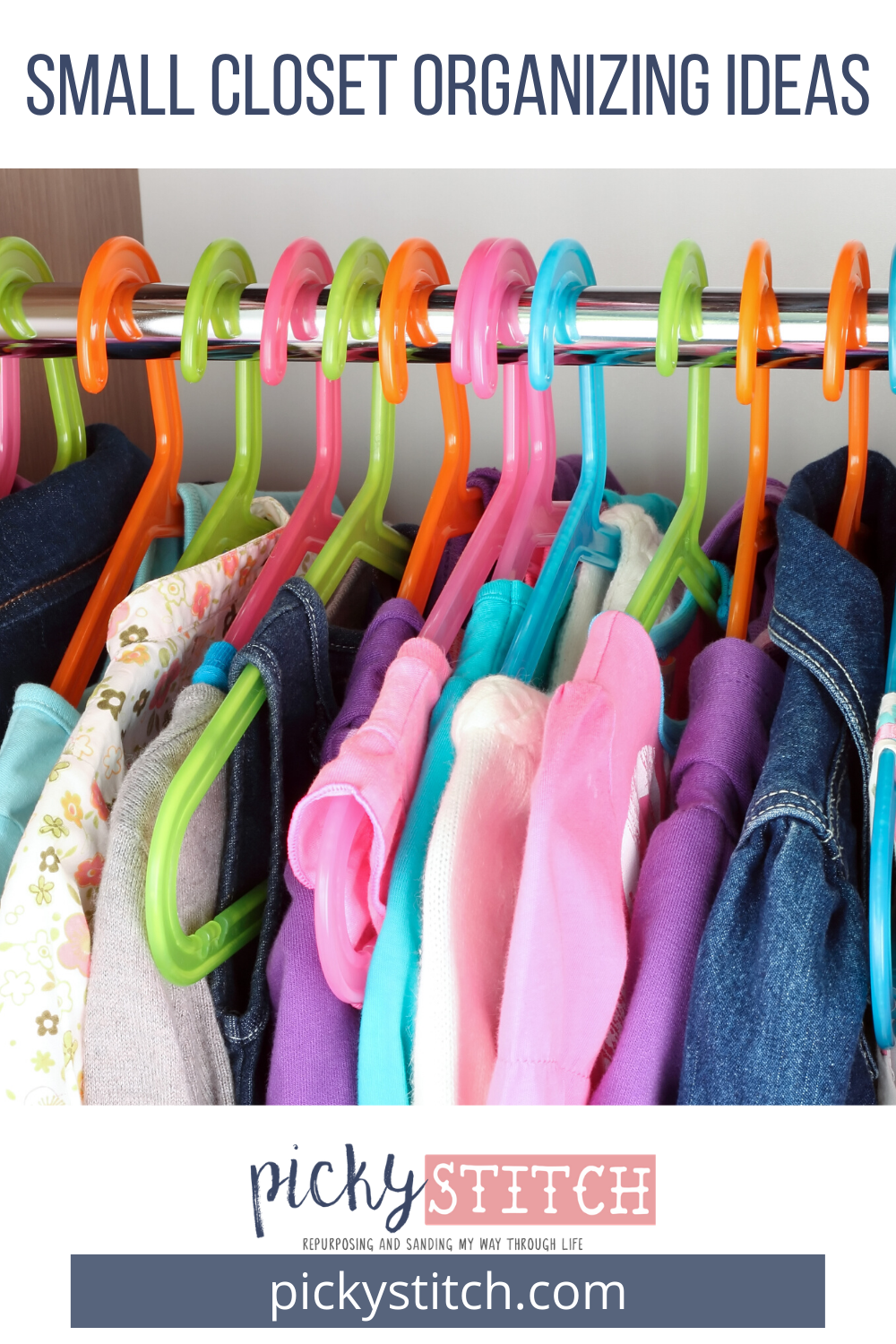 Tiny and untidy closets are the BANE of my existence. I have had my fair share of them and now I will stand for nothing short of an organized closet. It's not too hard, you just have to exercise some discipline. Here are my top six tips for getting and keeping your closet organized.
Organize your closet with these simple tricks and find spare room you didn't know you had!
Small Closet Organizing Ideas
Make the Most of Your Closet Doors
Use hooks, or clothespins to organize belts and even purses! I love this idea from Don't Pay Full.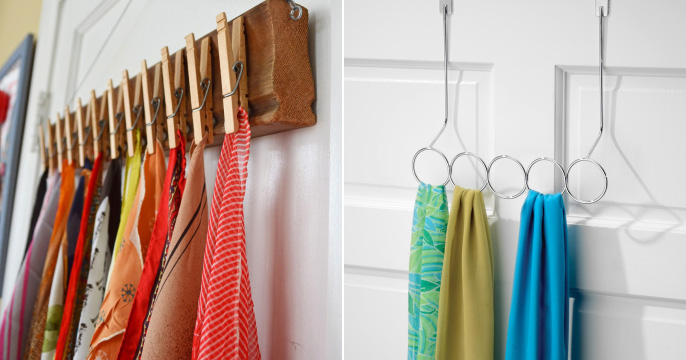 Organize your Jewelry
Organize your jewelry stash easily with a pegboard, some s-hooks, and other hardware mounted to the back of an old picture frame. Use the s hooks to hold your bracelets and necklaces. Think of how easy it will be to get dressed and accessorize now!
Coordinated Baskets
I love the idea of having coordinated baskets for every aspect of your home. Put all of your tank tops in one, socks in another, and so forth. You could even take the idea to your linen closet and have coordinated baskets for your towels, sheets, etc.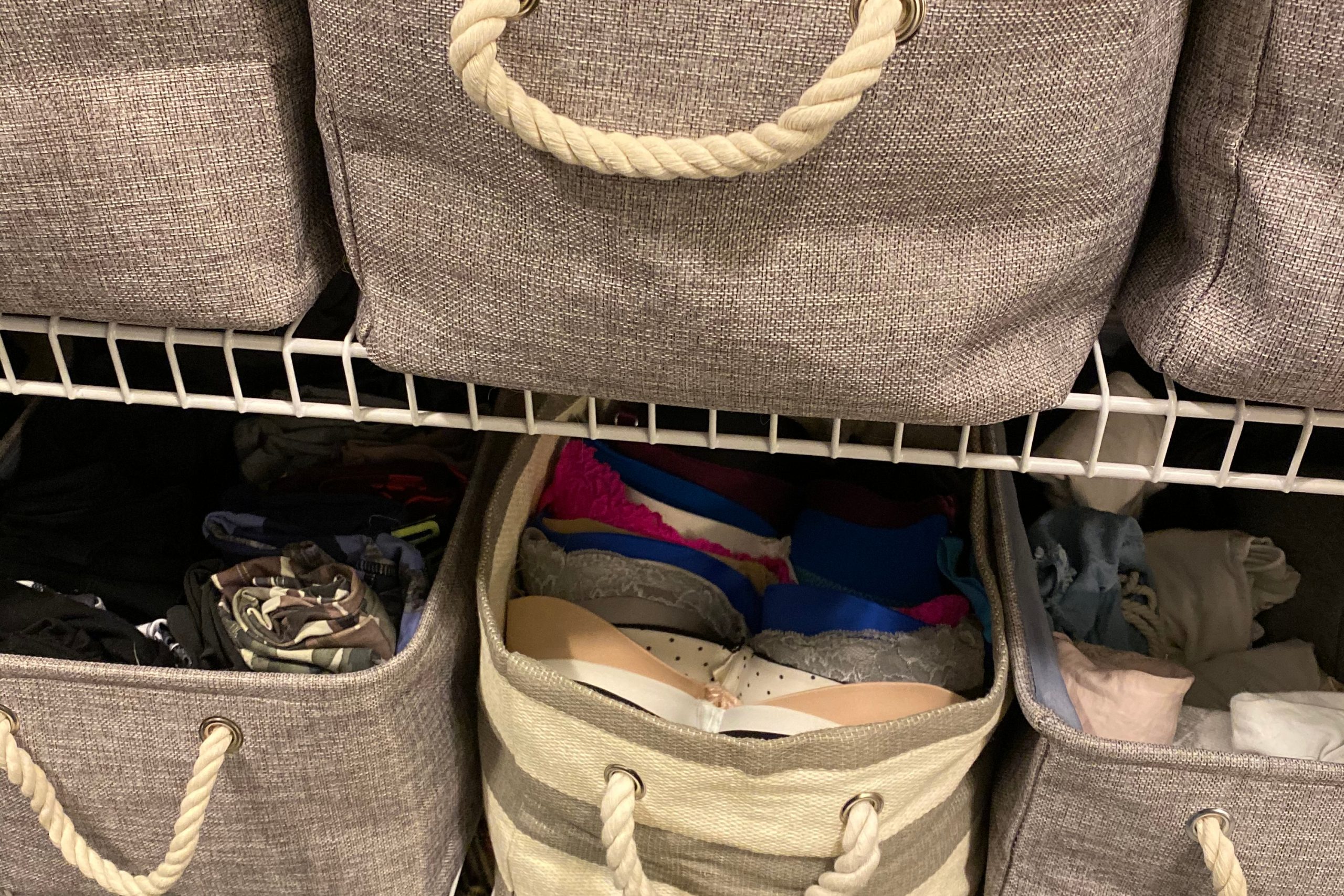 Store Sweaters
Use divider shelves installed upright to store your sweaters. This support from the wire shelving on each side will keep them folded nicely, something that I could never manage to do without this trick!
DIY Shoe Storage
Wouldn't it be nice to actually see the shoes you have? Install a wooden bar across pull out drawers to place the heels of your shoes on for easy reach and access! Way better than a basket that shoes seem to get lost in.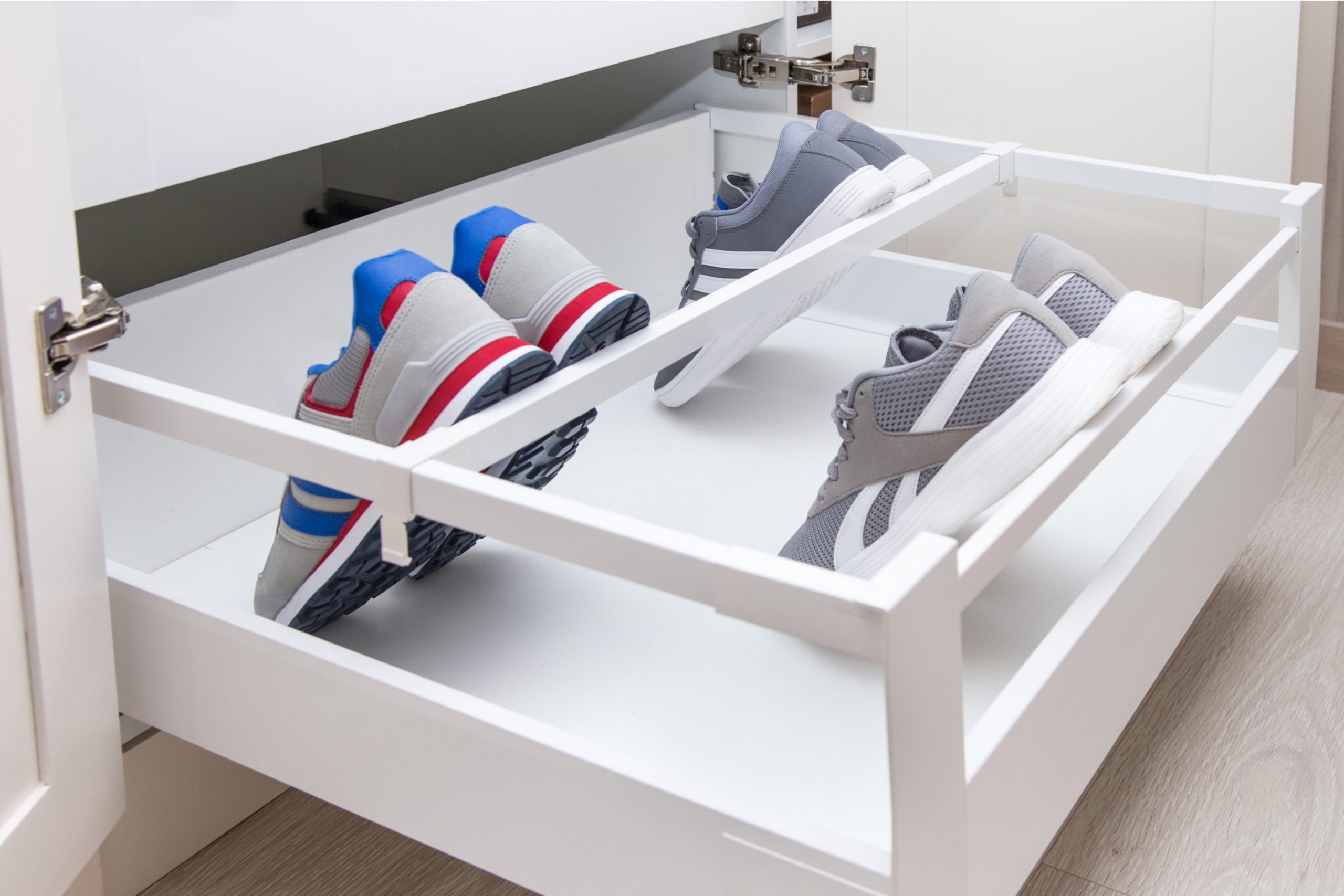 Reorganize By Category
Categorizing is probably my most favorite method of organizing. Organize your closet and categorize based on shirts, pants, or purses, making a section for each!
Shoe Boxes
Old shoe boxes make fantastic drawer organizers. Cut them to fit your space and then organize your sock drawer using them!
Storage For Closet Organizing Ideas
There is no need to keep your sweaters on the shelf during the summertime. Store them in bins kept up high for added space down below.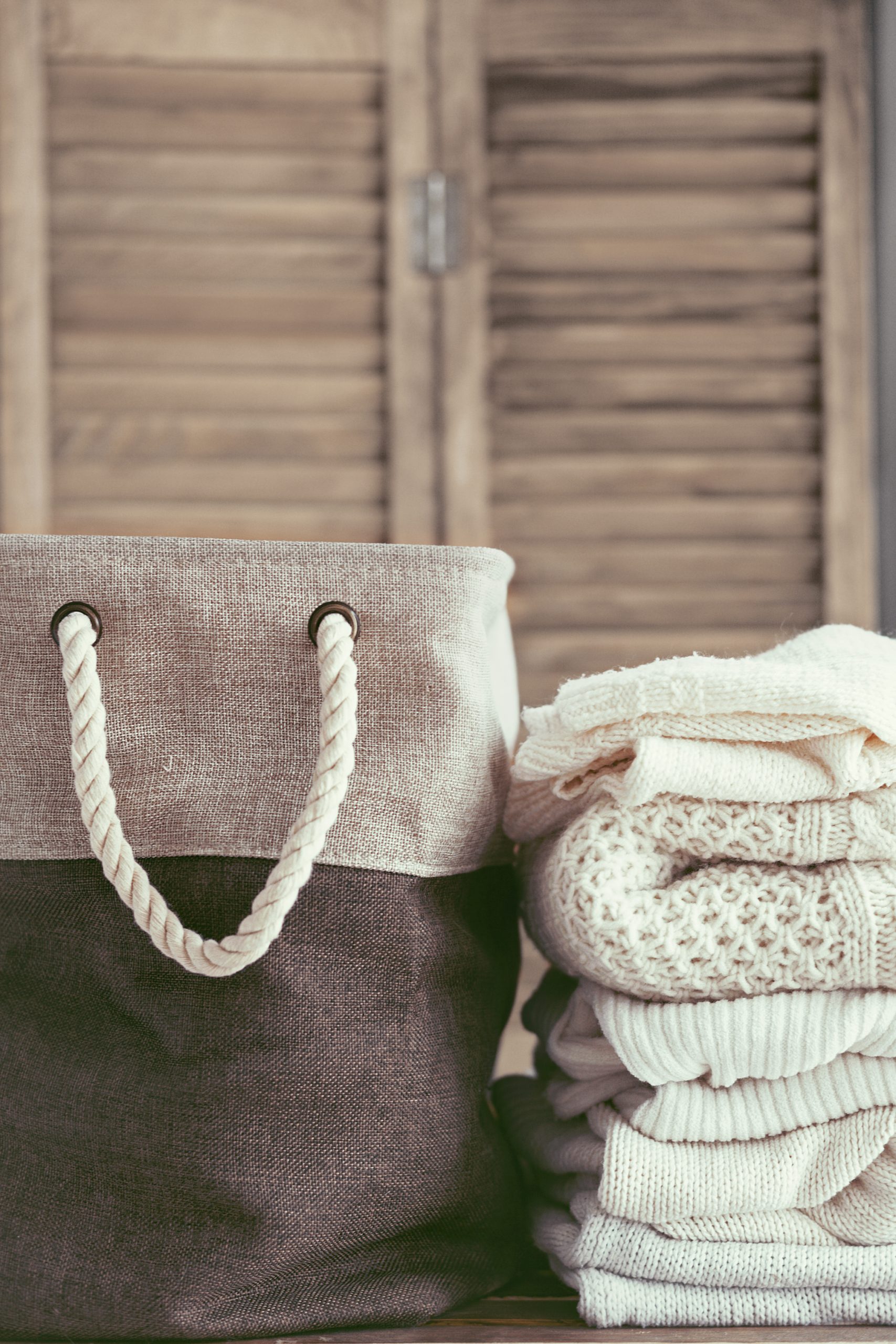 Scarves
Keep your scarves organized by tying them around a hanger.
How To Declutter
Before committing to organizing your closet, why not declutter first? It can be hard to give up clothing, so I like to turn my hangers around so the curved side is facing me. After I've worn something and washed it, I can return it to the hanger in the right way. Anything that is still leftover after x amount of days can be donated!