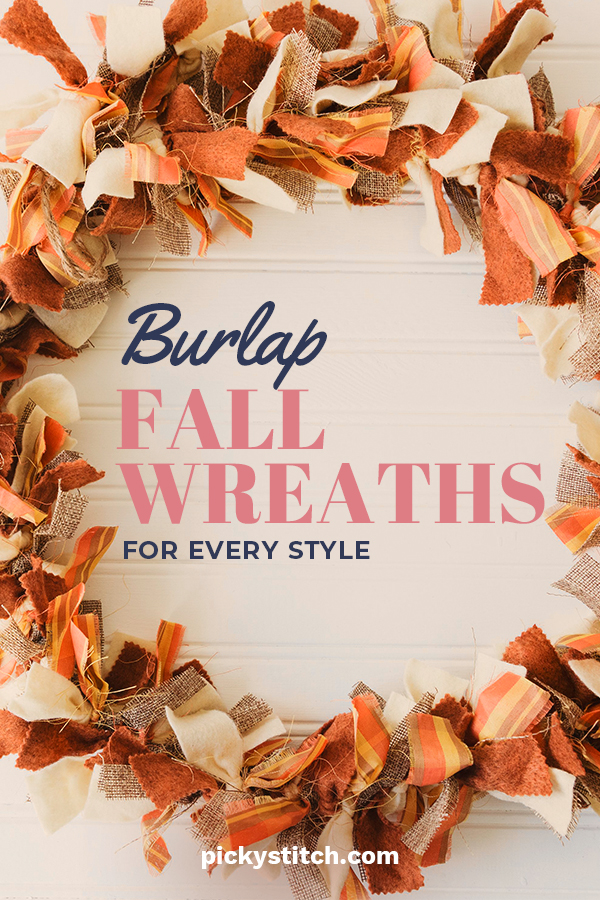 For as long as I can remember, my Mom always made it a point to adorn our porch with a burlap fall wreath. Seriously. Every fall she has created some sort of gorgeous fall wreath and it always incorporates burlap! According to her, you can't go wrong with burlap ribbon when decorating for fall! When my husband and I enjoyed our first fall in our first home, my Mom gave me one of her burlap fall wreaths and it's been my favorite piece of holiday home decor ever since then.
Fall is only a few weeks away and the quickest way to get your home ready for the holidays is to spice up your front porch with a festive wreath. If you, like my Mom, think burlap accents are a necessity of fall check out these cool burlap fall wreaths!
A burlap wreath that literally looks like a pumpkin? You can't find another wreath more suited for fall! Purchase this on Amazon for $24.20 or recreate it yourself with some orange colored burlap, garden twigs, and green felt. Use a foam wreath mold for the base!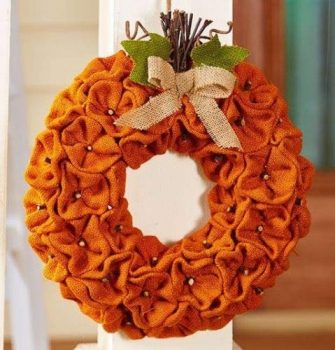 Though the burlap pieces add a wonderful bit of texture to this fall wreath, the real star of the show is the plush scarecrow. With straw for hair, a fabulous hat, and hanging limbs, this scarecrow looks completely life-like. Additionally, I think the color tones are a nice change of pace from the typical autumn oranges and reds. Purchase it on Amazon for $94.95.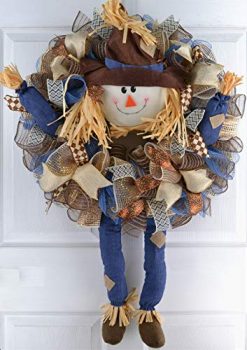 This burlap fall wreath is adorned with everything that you think of when you think of fall decor. Mini pumpkins, seasonal greenery like pinecones and wild grasses,  and a hint of burlap (of course) make this the most Fall-ready wreath on the list. Find this wreath at Balsam Hill, prices start at $149.99! Or, find everything you need at Michael's to make it yourself!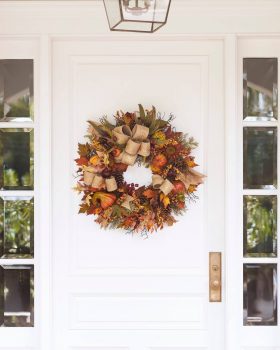 Like everyone else, one of my favorite parts of Fall is all of the vibrant colors. It's incredible to watch nature change through the months of Fall! Since I love Fall leaves so much, this burlap fall wreath was the absolute perfect thing for my front door! I found it at my neighborhood World Market for an affordable $69.99 and let me tell you, I cannot wait to hang it up!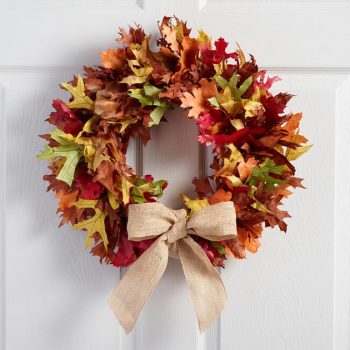 Pair classic burlap ribbon with other fall-themed ribbons and a cute "Hello!" statement that welcomes Fall! If you decide to DIY this for your home, remember that bigger is better! Find a large wreath frame and go crazy tying elaborate ribbons. Or, if you'd rather forgo the entire DIY experience, you can purchase this beauty on Amazon for a reasonable $104.95.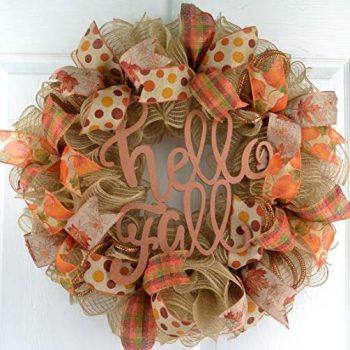 This fall wreath is one straight out of my Moms collection! To create, she used a foam wreath frame and gathered long lengths of burlap to create the large ruffles. Simply secure the burlap to the foam wreath with traditional sewing pins! Accessorize the wreath with burlap flowers and even a burlap ribbon or two. My Mom claims that this project only took her two hours..but it took me more like three! 😉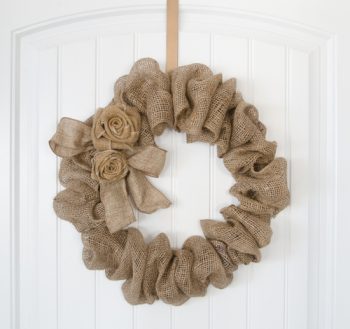 Finally, I finish my list with a favorite wreath of mine. Outfitted with snowberries and burlap ribbon this wreath is perfect for both fall AND winter seasons. You can literally hang this burlap wreath up in October and remove it after the holidays have winded down. You can even swap out the burlap ribbon come Christmas to something that is a little more festive!