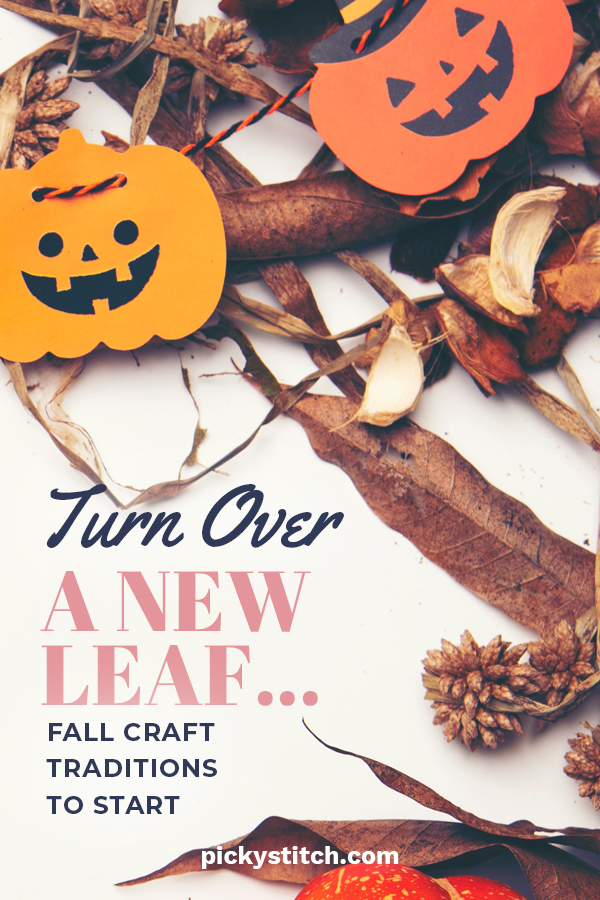 Everyone knows that the best part of Fall (besides the gorgeous leaves and cooler temperatures) is creating adorable fall crafts! Ever since I was little, my Mom and I would make leaf print paint art every year as soon as the leaves fell. Unfortunately, I've been slacking on carrying on that tradition since I had my own kids, but I'd like to start now. Starting this autumn, make fall crafts a part of your seasonal traditions. Here are a few incredible fall craft ideas to get your wheels turning!
Pinecone Bird
It's the classic craft for kids…all you need is an old pinecone from your front yard and some construction paper. Have your kids trace handprints on the construction paper, carefully cutting them out so they resemble feathers. Glue them to the pinecone, and don't forget to add a head and that classic gobbler!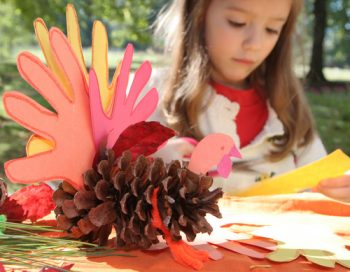 Folded Pumpkins 
This is probably a fall craft better suited for older kids, or just ones with killer patience. Using strips of cut paper, fold them and secure so they resemble tiny pumpkins. Top things off with leaf cut-outs and curled pieces of paper. For a better idea of how to fold the pumpkins so they stand upright, use this tutorial from Easy Peasy and Fun.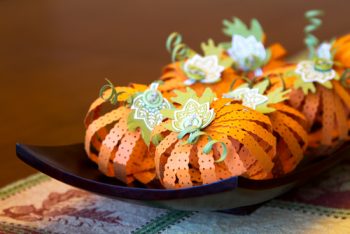 Sewing Crafts For Fall
Got a child who loves to sew? Then they'd have a blast with this simple project! You'll want to use strips of felt for this (I've always found that felt holds up way better!) and you can use a basic hand-sewing stitch to get everything attached. For help, use this guide of mine to determine which sewing stitch to use. Finish your project off with a few accessories (the stem of a pumpkin or the whiskers) to complete the spooky vibe!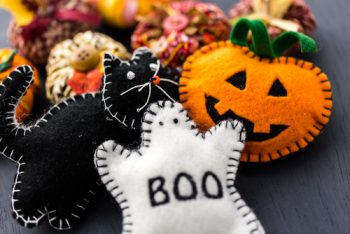 Leaf Painting
As I mentioned before, this was one of my favorite fall crafts to do as a child! The simplicity of the project is absolutely incredible! Head out to your yard with your kids and pick out some of the most beautiful leaves that you can find. The bigger, the better. Next, you can cover them with a layer of paint and use them as stamps (be careful though, each leaf can only be used once or twice). If you'd rather not use them as stamps, you can simply attach them to a strip of paper for an equally as cool effect.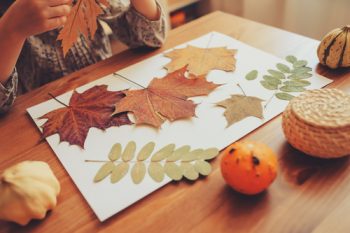 Glass Art
This one is easy because drinking your creations is the highlight here! But, of course, every spooky drink needs an equally as spooky glass to call home! To make your glasses seasonally appropriate, draw in a few spooky faces with these permanent paint pens.  Or, as an alternative, you can draw their faces in with an expo marker for short-lasting fun.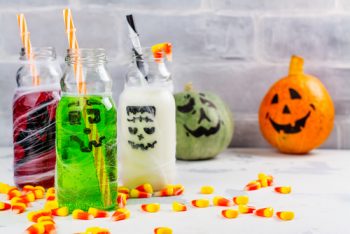 Lollipop Ghosts
This is another fun craft because it's another one that you can eat! Head to the store for a box of Tootsie Pops, cover them with a tissue (or two, sometimes they rip in the process) and tie off with string. Complete your fall craft by drawing a few black dots for the eyes.