When I turned twelve years old, my grandmother was incredibly excited to give me a handheld sewing machine. Handheld sewing machines didn't impress me much at first, but after I learned that this one was a family heirloom, and how to use it, it became one of my most prized possessions.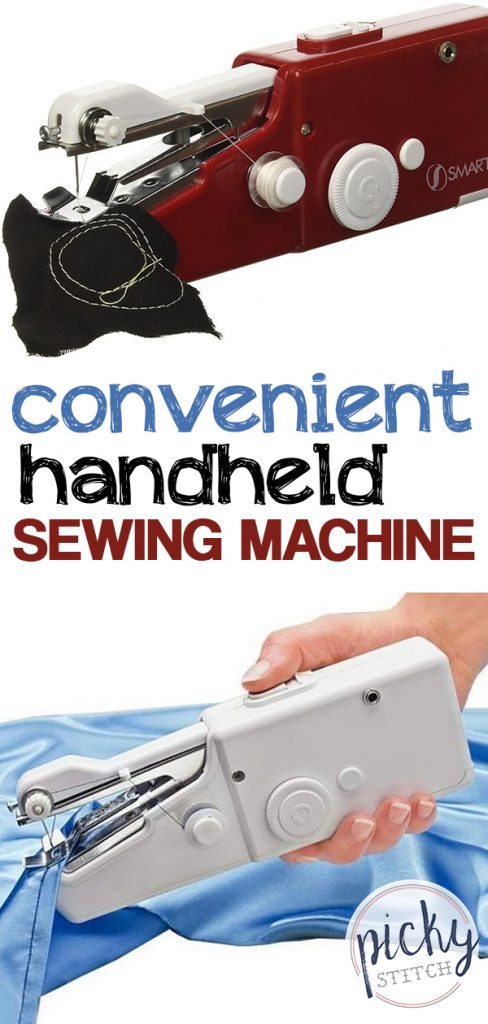 I can't wait to give it to my daughter when she turns twelve! Aside from the sentimental value of my handheld sewing machine, it proved to be extremely useful, as well. In fact, when I used to work at a corporate office, I kept it stashed away in my desk, just in case I ever ripped an unsightly hole in my shirt or pants. A handheld sewing machine is also great for smaller sewing projects and tricky seams. Have I convinced you to take the plunge and purchase one? These featured handheld sewing machines will seriously change your life.
Handheld Sewing Machines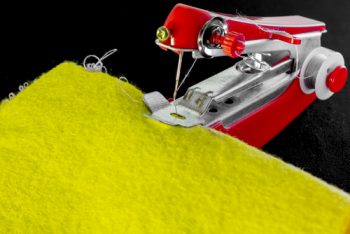 dilib Mini Sewing Machine-$21.79
Because I haven't given my daughter the heirloom handheld sewing machine yet, I gave her one of these instead! She's used it to sew doll clothes and little decorations for her bedroom. It's a great machine for beginners, and she picked up the process almost immediately.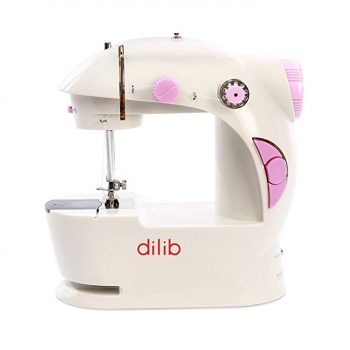 Mini Sewing Machine Hand Stitch Tool-$13.99
I immediately purchased this handheld sewing machine when I found out that it was completely battery powered! You can take this sewing machine anywhere without being a slave to a short cord! Unfortunately, a friend of mine said this one was a little trickier to use and probably better suited for a more experienced sewist. It's completely up to you!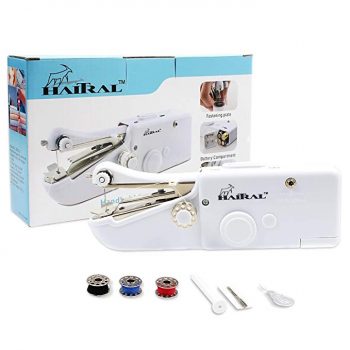 Use this handheld sewing machine to craft a variety of different projects! I've used mine to hem curtains, fix a hole in my favorite blankets, and make myself several different throw pillows! Find all of my easy sewing projects here.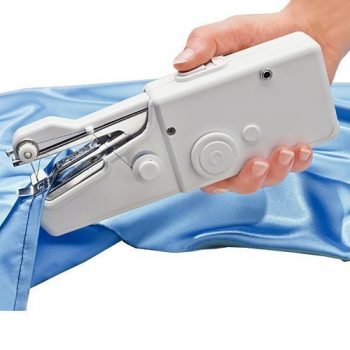 More Handheld Sewing Machines
Smartex USA Handheld Sewing Machine-$15.90
This handheld stitcher is all you'll ever need to sew up a hole in your pocket! It comes in a fashionable red color and I think it makes the machine look a little more modern. For $15.90, this handheld sewing machine is a decent bargain!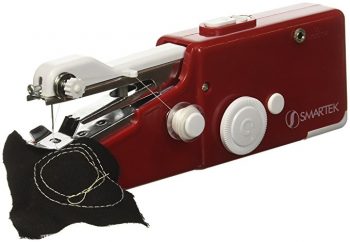 Electric Sewing Machine with Extension Table- $22.99
Sometimes, the trickiest part about using a portable sewing machine is that it doesn't really come with any tools or anything to help support the fabric. This electric sewing machine comes with an extension table, automatic bobbin rewind, a built-in light for visibility, and even a pair of built-in thread cutters.  This one isn't handheld..but its small size still makes it a great option.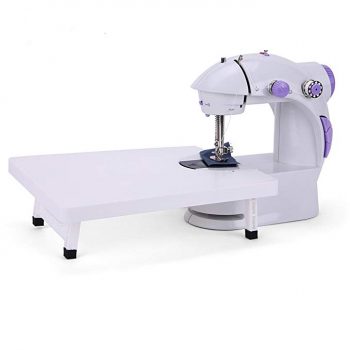 Didn't catch the links to purchase one of these handheld sewing machines for yourself? They're listed again, below:
dilib Mini Sewing Machine-$21.79
Mini Sewing Machine Hand Stitch Tool-$13.99
Smartex USA Handheld Sewing Machine-$15.90
Smartex USA Handheld Sewing Machine-$15.90