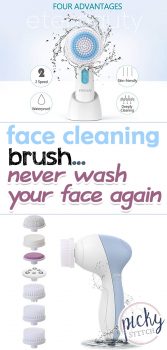 Ever since my daughters have been old enough to wear makeup, I've drilled the ole' "always wash your face before bed" bit into them. A clean face almost always helps you sleep better, and leftover makeup remnants don't do anything super great for your skin! To help the "wash your face before bed" bit set in, I make it a point to buy all of my kids a face cleaning brush, to make the job easier! The brush bristles work great when removing any built up oil or gunk and it feels like a massage! Here are a few of my favorite face cleaning brush varieties!
**Users Warning: Using a face brush for the first time might cause your skin to flare up. This is normal and usually happens just as a result of a change in routine. Your skin should clear up in just a few weeks, and then you'll really start to notice the difference the brush makes!
Why Choose a Face Cleansing Brush?
Face cleaning brushes are fantastic because they allow the skin cells of the face to turn over more rapidly..leaving you looking fresh and glowing. A face brush helps to lift and remove dead skin cells by exfoliation and removes other dirt, oil, and makeup with ease. You can rest assured knowing that all of that yucky gunk is really off your face.
How Do I Use a Face Cleaning Brush?
Step One: Remove your makeup using a wipe or a remover of some sort.
Step Two: Apply your desired facial cleanser to the skin of your face.
Step Three: Use the brush to massage your skin in small circular motions.
To clean, just rinse the brush head under water and let them sit out to air dry.
Now that you know the basics, I'll share a few of my favorite face brushes with you below. Just so you know, this post may contain affiliate links and I might be compensated after you click on a link in this post.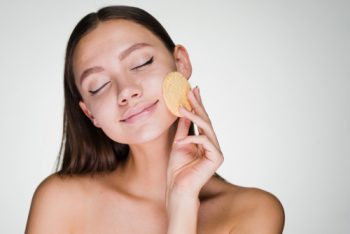 PIXNOR Facial Cleaning Brush/ $17.99
My kids love the PIXNOR brush because it comes with a variety of different attachment heads. There is a sponge pad for makeup removal, a callus removal tool and about five others! If your skin has any kind of need, PIXNOR definitely has you covered.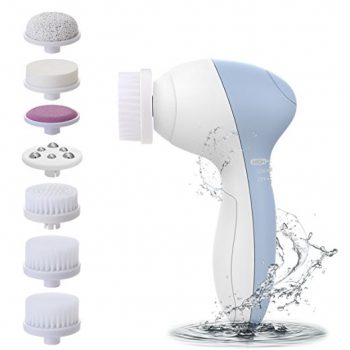 Now, don't get me wrong, I love my kids and all, but I think this brush should be a parent-only treat! Only because it's one of my favorite beauty products. I'd never see it if I let my daughters borrow it! It only comes with one brush, but it was all I needed. I enjoyed the products that came with the brush, but I prefer to stick to all natural face washes and moisturizers. Still, it's a great brush!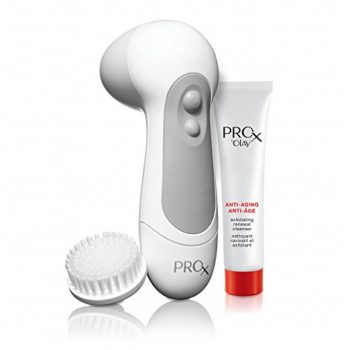 ETEREAUTY Facial Brush/ $24.99
The best part of this face cleaning brush is that it's completely waterproof! You can take it and use it in the shower if you prefer! This brush comes with five brush attachments, all ranging in their level of usefulness.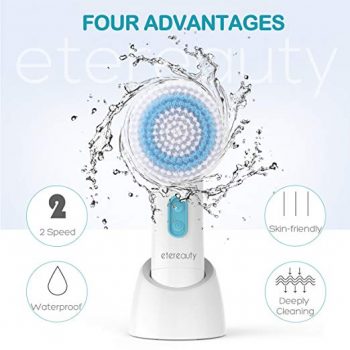 Missed a link? No worries, you can find everything listed in order, below.
PIXNOR Facial Cleaning Brush/ $17.99
ETEREAUTY Facial Brush/ $24.99