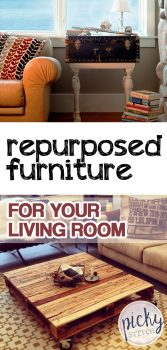 I love putting old furniture to a new use whenever I can. Why throw your old furniture away if you could simply repurpose it instead? Give your living room a little DIY lovin' with these adorable repurposed furniture projects. They're simply perfect for any area of your living room, or really, any room in your home! Head to your attic and start digging out the old furniture that you were trying to forget about–give it a new life instead!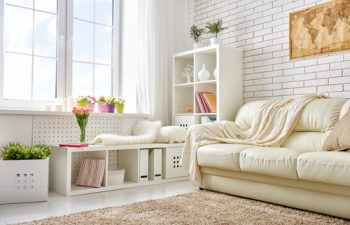 Got an old and unsightly dining room furniture set that's been sitting in your attic for centuries? With the right tools, you can turn it into a cool bench for your living room or entryway. This side table is literally three old dining room chairs, with three pieces of wood nailed to the chairs overtop, holding everything together. I decided to keep my chair railings because I thought the piece might look a little awkward without them.
Add little storage baskets for things like mittens, scarves, and other odds and ends. Don't forget the throw pillows!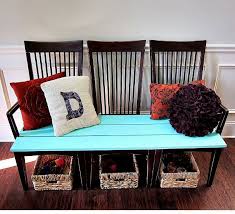 You can create an end table like this with four old spindles and a few pieces of wood.  Use the extra wood to fashion a type of "frame," or someplace for a vintage suitcase to rest. Once built, place a vintage suitcase over top of it to create a table. The best part is that it comes with plenty of included storage space.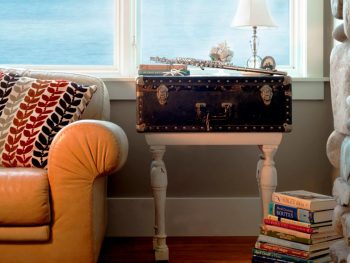 Now, I'm not really sure that you could count this as "living room furniture" but I loved the idea nevertheless. For extra storage place and a cool design element, use salvaged lockers in your living room. Each family member gets a locker, and it's theirs for whatever. Or, you could use the lockers to store board games and other items.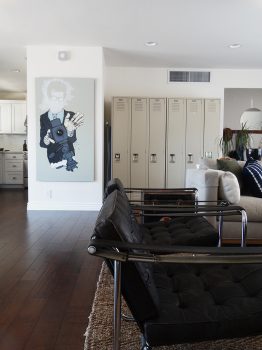 A new coffee table is just a pallet away! Sand, paint and seal a pallet in your desired color (use this tutorial for my exact finishing method). Once dry, place your pallet on wheels. You now have a brand new coffee table that moves where you want it to with ease. Make sure that you sand well, it would be such a bummer to get a splinter from your new table!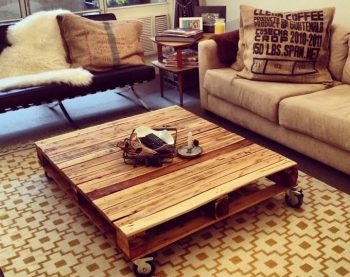 There's a reason why all of us in the blogging world keeps talking about pallets. Their versatility is absolutely unmatchable. Use pallets, this time to build a new couch. It's easy to customize size with a pallet, so you could easily expand into a huge sectional! I've done a lot with pallet furniture; check out this post of mine to learn more about some of my projects!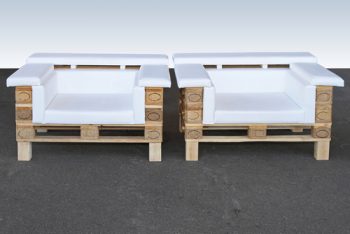 You know, I think an old dresser could make for a great table of some sort, or even a TV stand! You could hide away all of your remotes, cable boxes, and DVDs away inside the drawers to give your room a streamlined look. A dresser doesn't have to mean bedroom, you can make one fit anywhere in your home.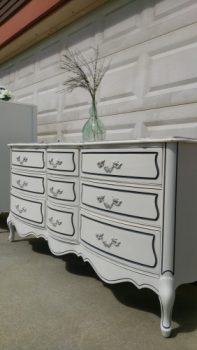 See, I told you that the options for a dresser were endless! Here, a set of dresser drawers is turned on its end and given legs! If desired, a piece of scrap wood makes for a great shelf!