Buying your first serger – that's a big deal! A serger also goes by the name overlocker. It is an efficient sewing machine that helps trim seam allowances. Each raw edge gets encased with an overcast stitch. This makes the final product look wonderfully professional.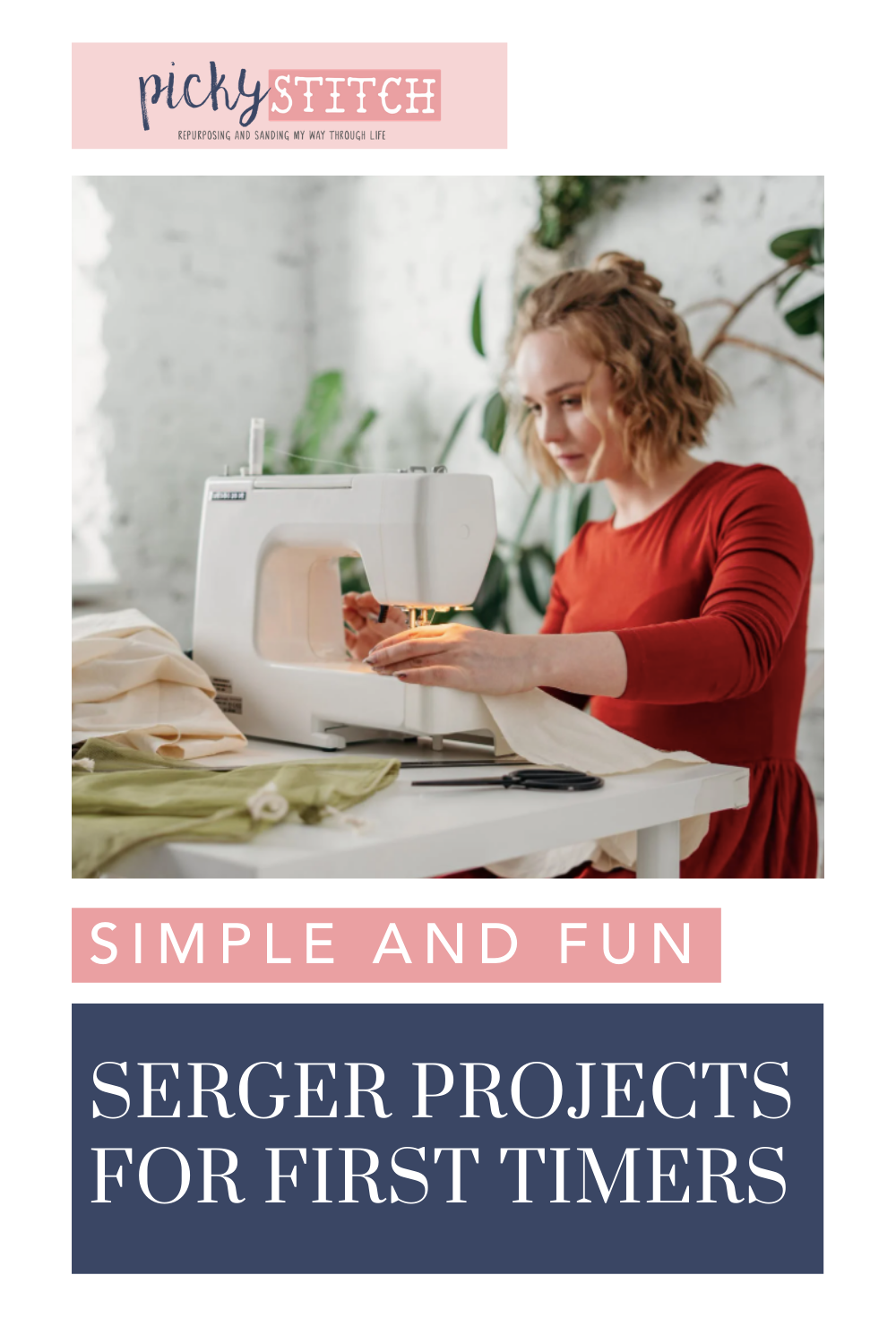 Now, we all know how mundane trimming and zigzagging seam allowances feel. That's why the serger is one of the best investments that you will ever make in your life!
Buying Your First Serger- Do You Really Need One?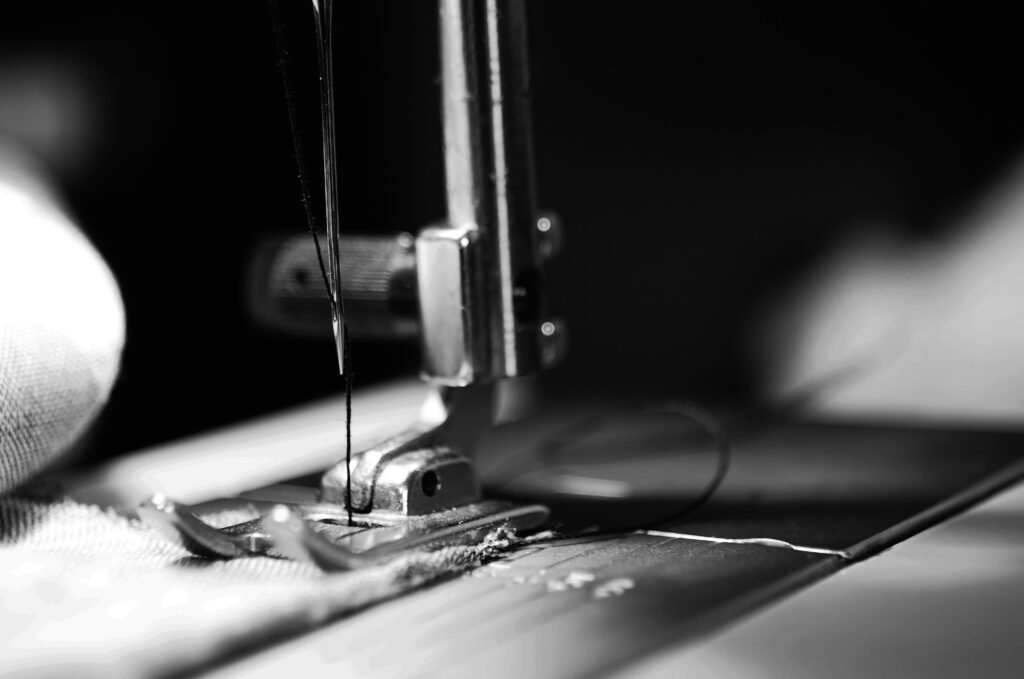 One of the first questions you need to ask yourself when buying your first serger (or any crochet tools) is whether you really it. The truth is, it is not a necessity, but here are a few things to keep in mind:
Why you like sewing
The kind of fabric you are working on
How often you usually sew
Of course, a serger is not a replacement for a regular sewing machine. Some projects, such as topstitching, can only be done with your regular sewing machine.
One of the main reasons to get a serger is because it is extremely fast. A serger allows you to do a number of things together. A domestic serger can make 1300 stitches every minute- more than double what a regular sewing machine can make.
You don't have to be a professional to buy a serger. However, if you want your stitching to look more professional, you will not regret buying a serger.
What a Serger Can Be Used For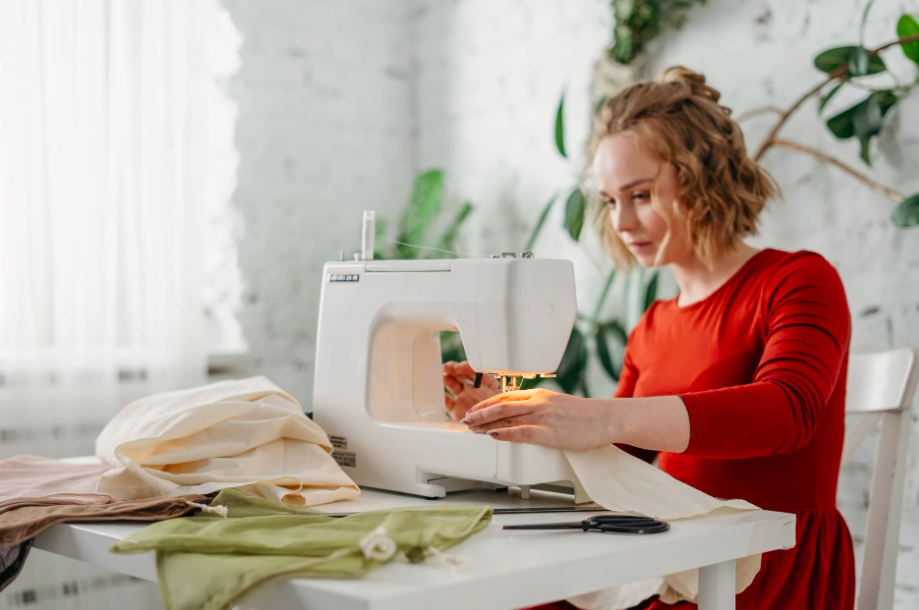 Have you decided to invest in a serger? In that case, you need to know what the serger can be used for and what features are beneficial to you.
Sewing kits, even those without a cover stitch feature, make good use of a serger. Moreover, if your regular sewing machine helps you sew perfect knits, think about what a serger can do. It will cut down your sewing time and make the final product a hundred times neater.
A serger can also make sewing wovens a fun, easy, and convenient job. You no longer have to worry about seam allowances fraying.
Even if you do not sew garments, but like working on bed skirts, pillows, and curtains, you can get a serger. This will help more things get done in a shorter period of time.
All you have to do is be patient. Get through the first learning curve and learn to know your serger. You will surely become extremely fond of the endless possibilities the serger brings.
A serger can add decorative detailing, including edgings and pintucks, with ease. It keeps your seams flexible yet strong. Start by playing with the stitches and learn more about them.
How to Choose a Serger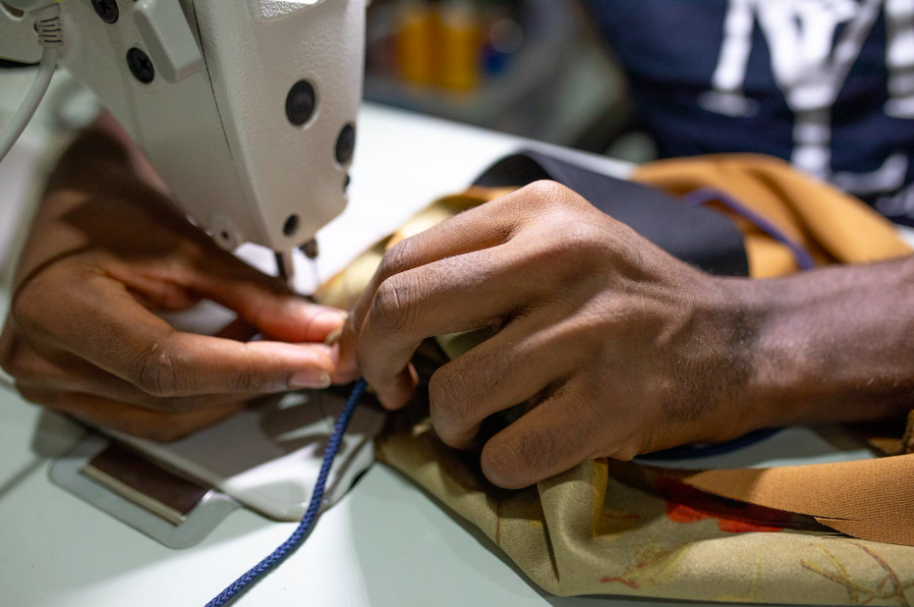 With the number of options available in the market, buying your first serger can be hard. How do you choose the correct one? We've got you covered!
1. Branded or Unbranded- Which is the Better Option?
The first dilemma that most people face is whether they should opt for a branded or unbranded serger. Buying from a trusted brand ensures that you do not get ripped off. This is especially true if you are shopping online.
Think about it this way – over time, your serger will need maintenance. Maybe you will need to replace a piece or fix up a part of the machine. If you do not buy from a known brand, you may have trouble finding the appropriate piece.
Moreover, buying new accessories for your serger may become a problem. Sticking to a known brand will give you more options. Remember, each serger differs from another, so you cannot swap parts.
Before buying your first serger, make sure that a local dealer resides close to you. This dealer will aid your purchase and help you with any problems you may have.
2. Read Reviews
Deciding the brand and model you want can be tricky. While one serger may look great, you never know the complications that other users may have faced. No one wants to get stuck with a faulty serger.
This is why it is important to join a forum with other serger owners. This sewing forum will help you read real-life reviews and advice from other people. Who knows- one person's feedback may be your saving grace.
Instead of falling for fake reviews, make sure to look for unbiased ones. Interact with people on the forum and ask them questions about any particular serger model. Hear them out and then make your decision.
Here are a few forums to read reviews on:
The Sewing Forum
Artisan's Square
Everything Sewing
Sewing Mamas
So Sew Easy Sewing Forum
3. Plastic Mechanical Parts vs. Metal Mechanical Parts
The price and features of a serger are two of the most attractive things. However, you also need to ensure that it is sturdy.
When buying your first serger, we recommend that it has mechanical parts instead of plastic. Overlockers made from plastic parts tend to break due to heavy usage. If this happens, you will have to pay more money to take it to the dealer. The process is never-ending.
Instead, buy a serger that has sturdy mechanical parts. This will ensure that it doesn't break under the slightest pressure. Ask your dealer about the material of each serger model before purchasing it. If the machine is light, you can assume that it has plastic workings inside.
4. Try Before You Buy
Buying your first serger is overwhelming. Dealers will try to sell you expensive sergers so that they can make maximum profit. You may also get handed the wrong piece if you do not know what you are looking for.
To ensure that no one sells you a raw deal, take a friend with you. This friend should own a serger and have more experience. He will be able to guide you better. Of course, the dealer will not be able to fool an experienced person, so when buying your first serger, be sure you have good company with you.