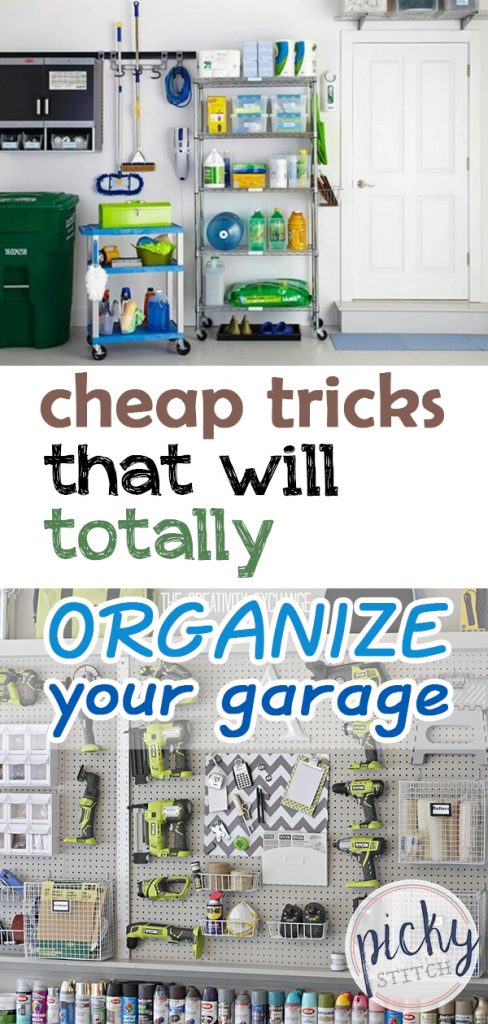 Garage organization is difficult to come by for many families. Who knew all of those bicycles and balls would take up SO much room in the garage? I swear that stuff multiplies! If garage organization is your mission, these tips and tricks will get your garage organized in no time at all! These are my favorite garage organization ideas!
Clear bins go a long way in terms of DIY storage for the home. Use bins from World Market, Target, or Amazon to keep your items wrangled. You can even use custom labels from Label Your Stuff for added organization!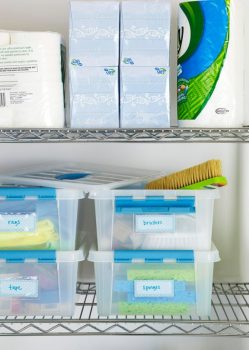 Don't have a whole lot of storage space? Go vertical! Utilize all of the vertical storage space that you have, using hanging racks, and high shelves to get all of your necessities stored.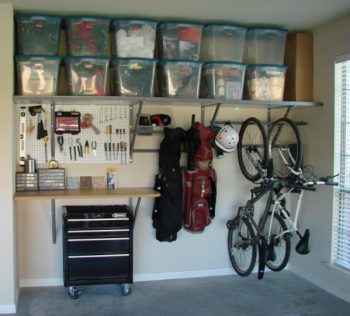 Additionally, if you are organizing with a small space, use things like wire shelving and tool carts. Here, you'll have easy access to just about anything you'd ever need! Find shelving like this at Amazon.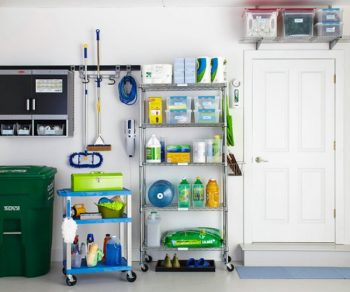 As far as I'm concerned, a peg board is a necessity in pretty much ANY garage space! Use it to organize your power tools! When organized like this, you'll know where everything always is.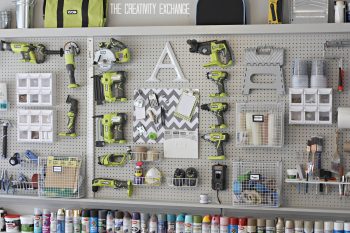 Check out the Fastrack storage system from Rubbermaid! It's a track, complete with attachable hooks for extension chords, rakes, or even the occassional tiki torch! I love this idea!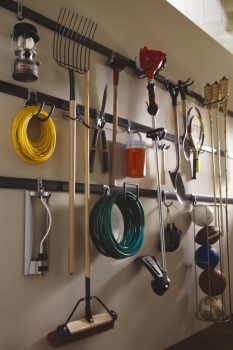 Using a simple screwdriver, attach glass jars to the underside of a shelf on your tool bench. Use this to store any screws or nails. Take it a step further and label each jar according to what's inside!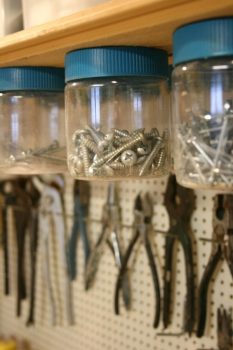 Check out that pegboard again! Though this is probably better for a classroom, use cups from the Dollar Store to organize your DIY odds and ends. Secure them to your pegboard with a set of zip ties!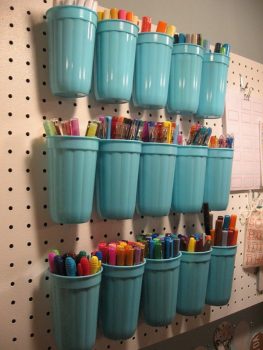 I found all of my garage organization ideas here:
Clear Storage Bin Idea from
Vertical Storage from Monkey Bar Storage
Minimalistic Garage Organization from Better Homes and Gardens
Pegboard Storage from The Creativity Exchange
Rubbermaid Storage from Amazon\
Hanging Jar from DIY N Crafts
Cup Storage Idea from Dollar Tree