Keep your home clean is one thing, keeping it dust-free is quite another. Dust just seems to accumulate so quickly! But there are some great ways to combat the piling particles. I've listed some of the most useful ones here. Even adopting a couple of these ideas into your cleaning routine or home design can make a big difference.

Remove carpeting and stick to wood or tile. Even when vacuumed, carpeting holds onto more dust than hard flooring. If dust is a big issue for your family, you may want to remove the carpeting in your house or at least some of your rugs.  Image via I Vassalletti.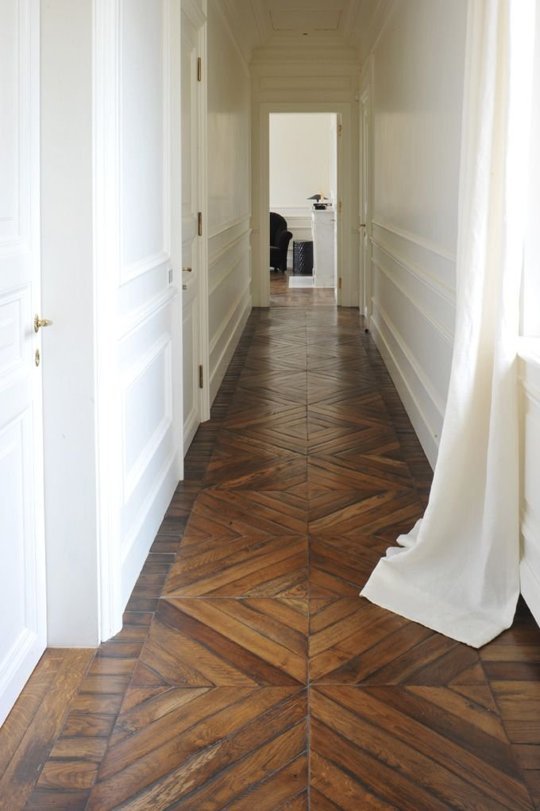 Keep clothes off the floor. Dust and dirt accumulate very easily in textiles, so it's best to keep your clothes in the closet or in a dresser. Piles of clothes on the floor will increase the dust in the room and may attract insects. Image via Decor8.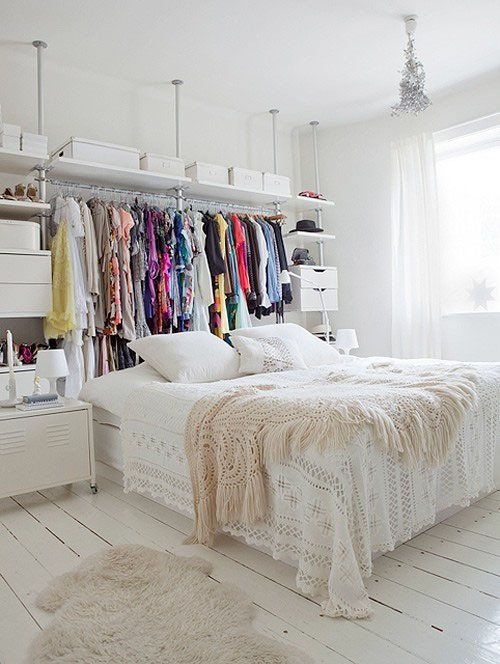 When cleaning, be sure to use a damp cloth. Damp cloths will absorb the dust on countertops and furniture. Then you can simply wash the cloth! This can cut down on your dusting as well. Image via Apartment Therapy.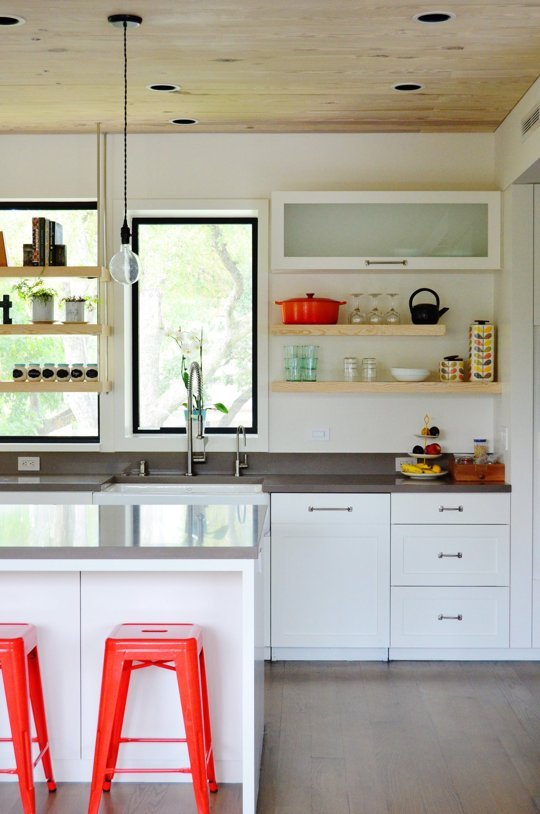 Air out your rooms regularly. It's amazing what a little fresh air can do. When the weather is nice open some windows and doors. Not only will this help minimize dust, it will brighten and freshen your entire home. Image via Dust Jacket Attic.
Wash your curtains often. You may not think curtains get dirty, but they definitely get dusty. If you want to minimize dust in your home, cleaning your drapes monthly is imperative. Image via Instyle Indulgence Interiors.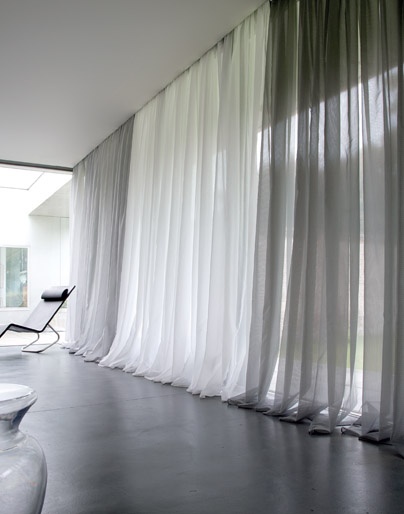 Stick to washable materials on the bed. And wash them often. Dust can easily accumulate in textiles so it's important to keep them very clean. Image via La Maison Champs Elysees.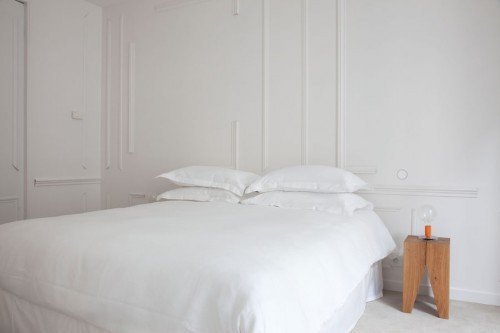 You may want to keep pets out of your bedroom. If your allergies to dust are bad enough, this may be the best option. If you can't stand to be away from them, make sure you are vacuuming and dusting often. Image via Homedit.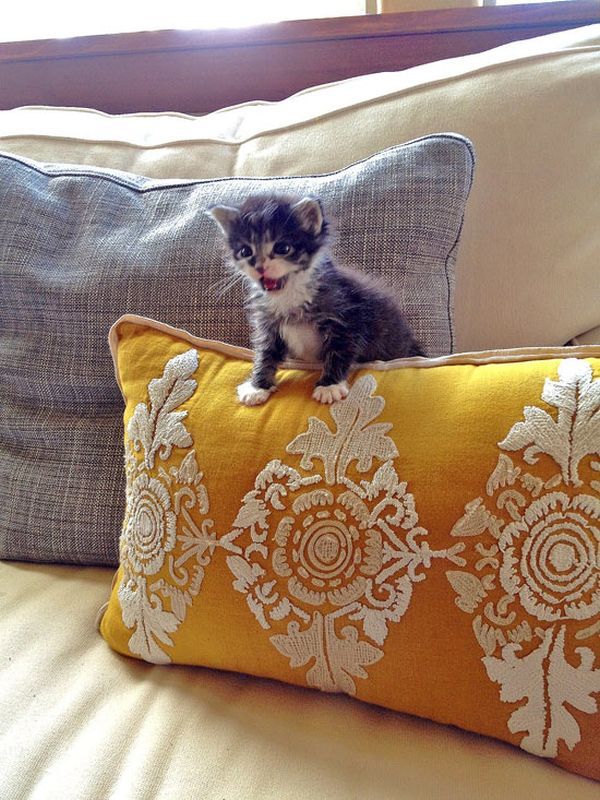 Try to keep surfaces in your home to a minimum. The more surface area, the more dust. Additionally, it's best to minimize upholstered furniture. Hard surfaces are much easier to get dust out of than porous ones. Image via Decoist.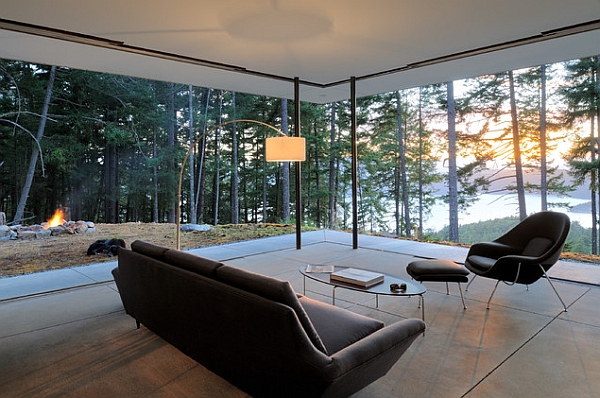 Sweep, dust, and vacuum regularly. This may be a no-brainer but it's still super important. There's no consensus on whether dusting first or vacuuming first is better, so do what feels best for your home. Image via Apartment Therapy.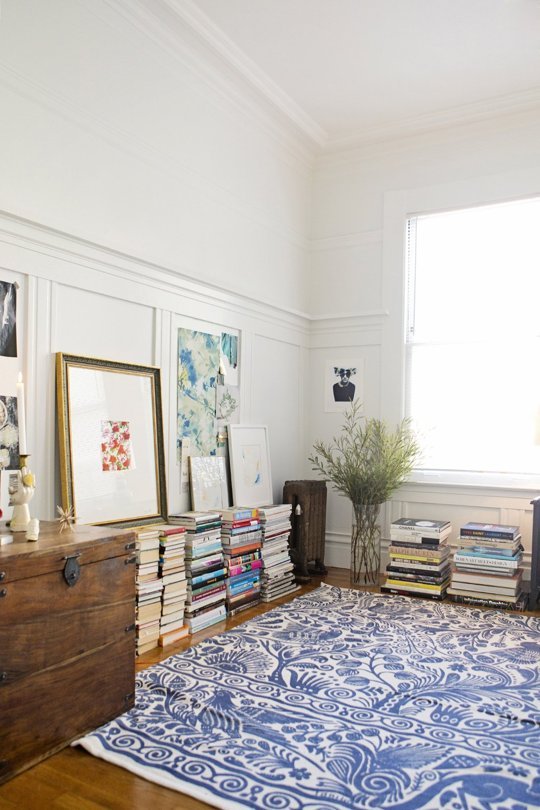 Declutter. Knickknacks gather a lot of dust and they are difficult to clean. Instead of cluttering your space, try a minimalist decorating style. Minimalism is classic and stylish and is super easy to keep clean. Image via Modern Thrifter.