If you're like me, the first day of school is a mix of emotions. I'm so excited for my kids to start a new year and all the wonderful things that brings, but I'm so sad to see my babies grow up so fast! Needless to say, first day of school pictures are one of my ways to cope. I try to preserve each first day, to help me remember and appreciate my kids' milestones. Here are some of my favorite picture ideas and a few printables too!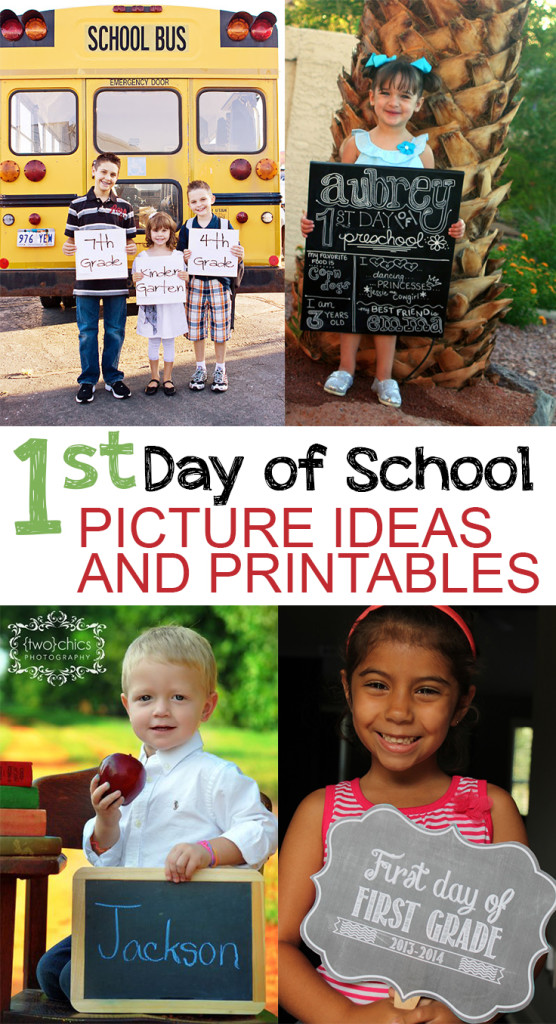 Paging Fun Mums used chalk to create an awesome background for back to school pictures. This is a great way to preserve information in an adorable and memorable way!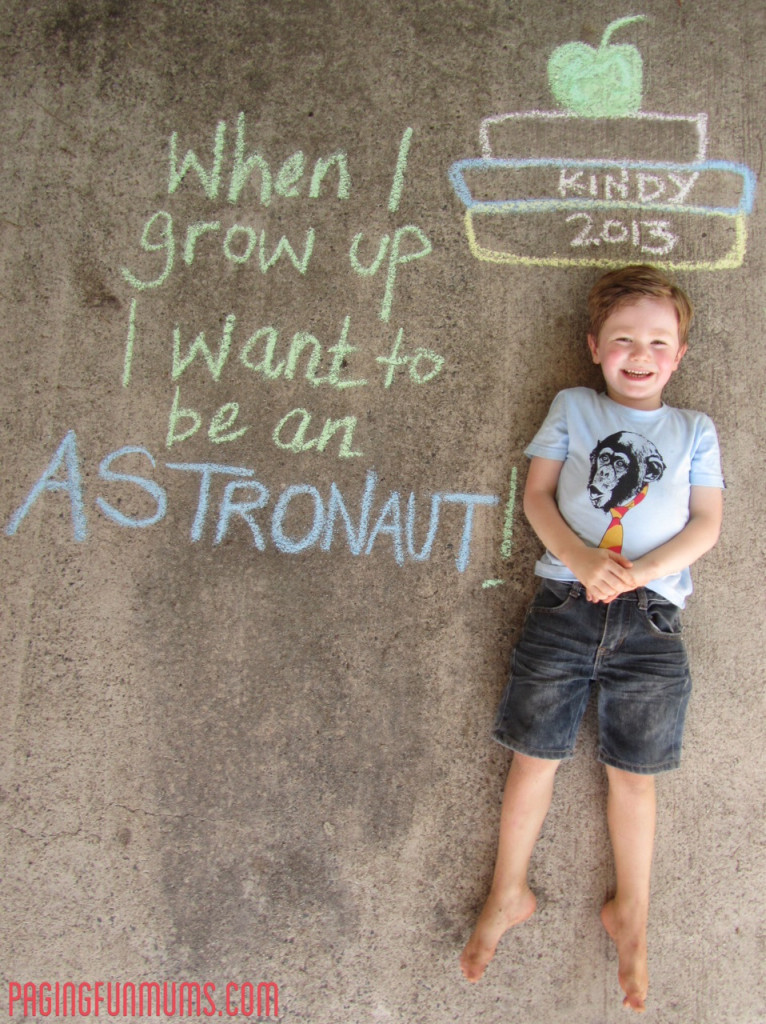 The Suburban Mom suggests taking a picture on the first day of school and then again on the last day. It's even cuter if your child wears the same outfit in both pictures.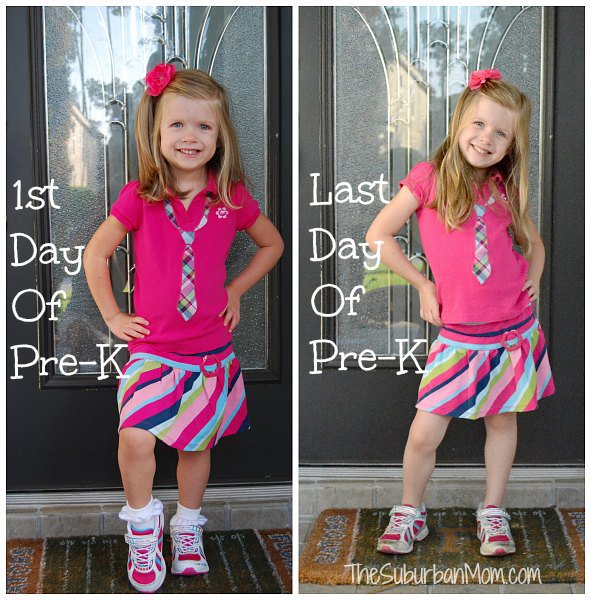 Miranda Made posted instructions for making these adorable first day of school pins. These would be great accessories for pictures and memorable keepsakes as well.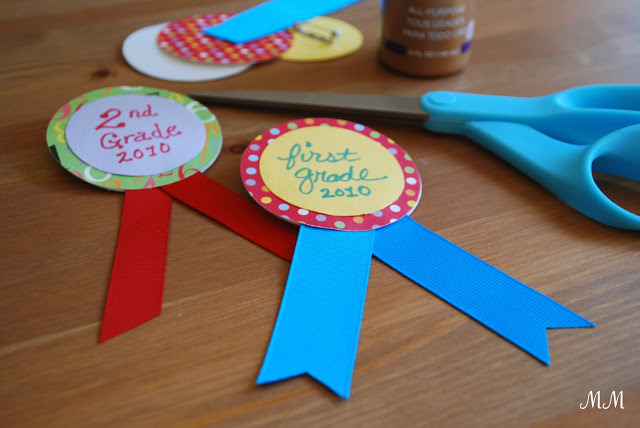 Mimi's Dollhouse made this adorable sign out of a cardboard and a white marker. I love how she was able to fit so much information on the sign and still keep it super cute!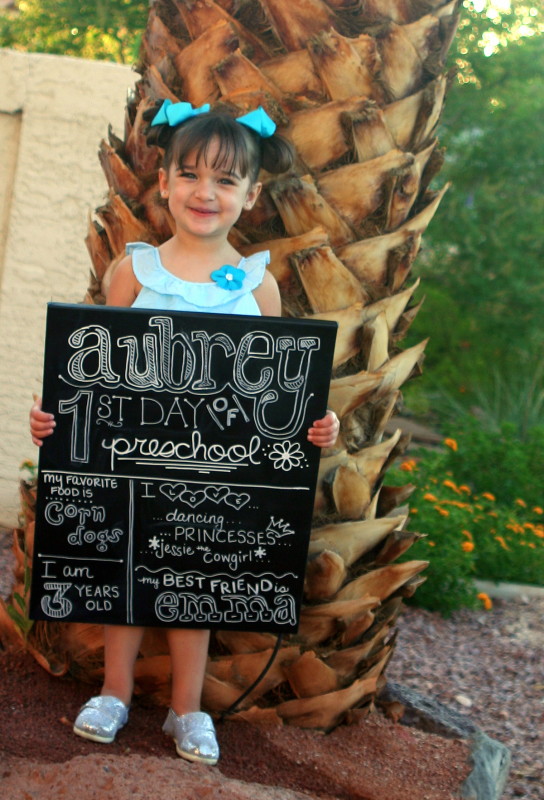 I Heart Nap Time  posted free printables for every year of grade-school. You can turn them into a sign for your child to hold during pictures, and have matching ones for every year of school. I love it!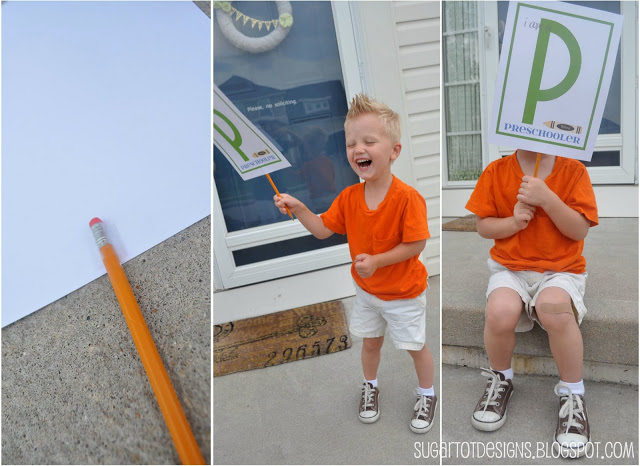 I love this back to school image from Two Chics Photography. Try accessorizing your photos with classic props like old books, an apple, and a chalkboard. The results are adorable!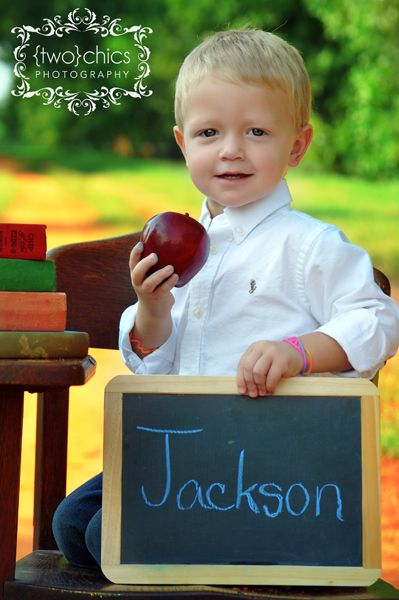 Kids Activities Blog posted free printables for back to school pictures that look like chalkboard! I love the classic + rustic look–adorable for any grade!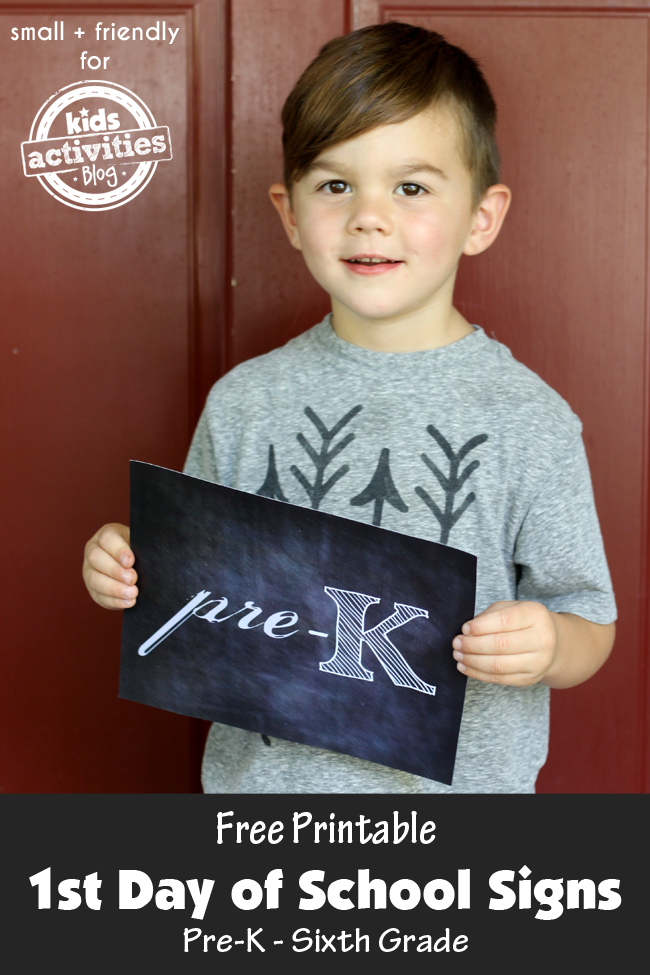 Oh So Printable posted this super cute printable that's got a chic and feminine feel. Your little girls will be happy to hold this sign, and they'll be doing it in style!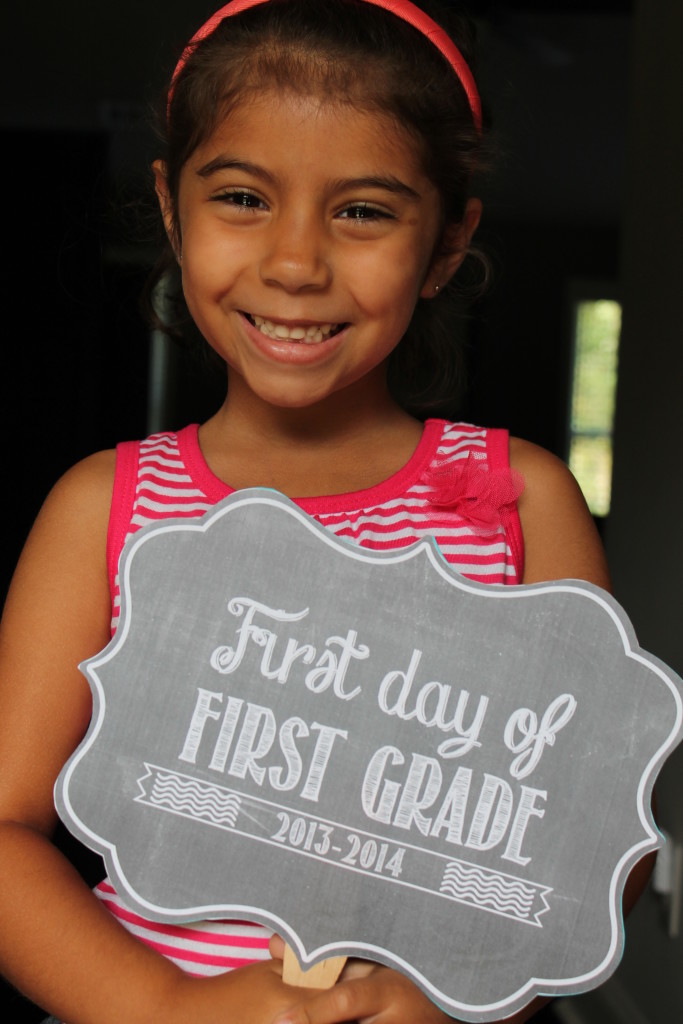 One Sweet Party posted a printable for first day of school pictures that looks very academic. With a graph paper background, and colored in lettering, this sign is perfect for your back to school photoshoot.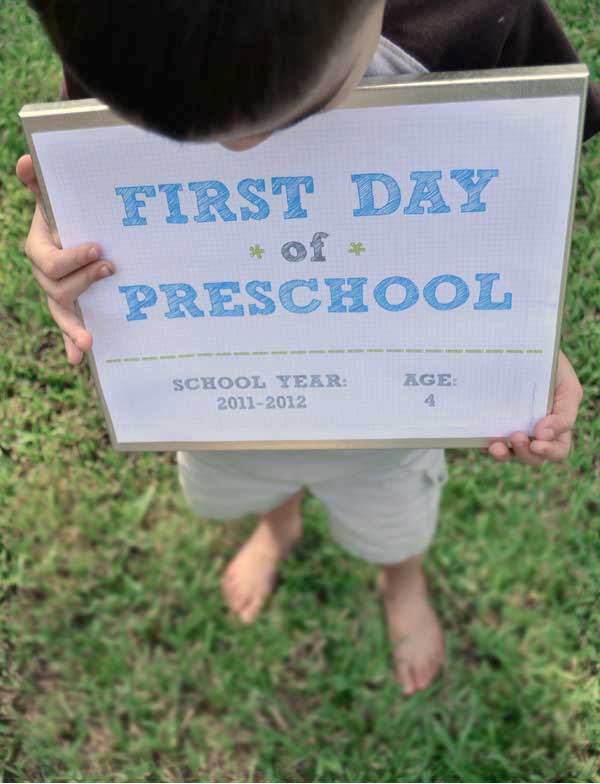 A Blissful Nest made a cute printable and paired it with an adorable photo booth (complete with props). I bet that if you set one of these up, the whole neighborhood is going to want to join in! So cute!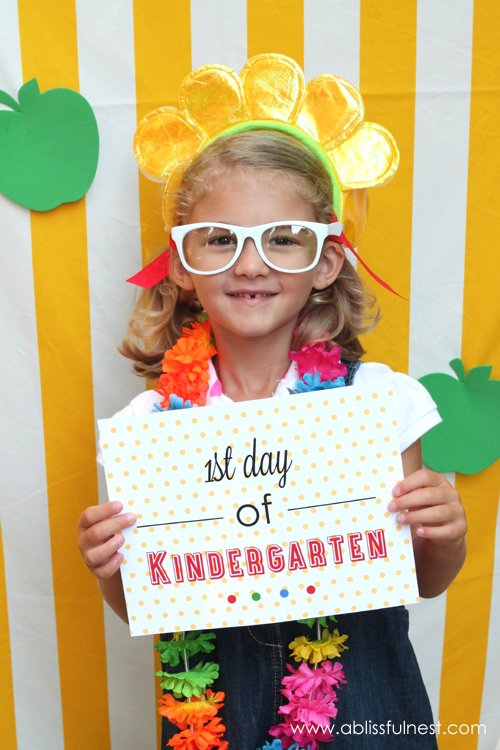 Bella Allure Blog set up the perfect back to school set for a photoshoot. I love the idea of pairing old school props with an outdoor setting. Your kids will definitely look adorable with this backdrop.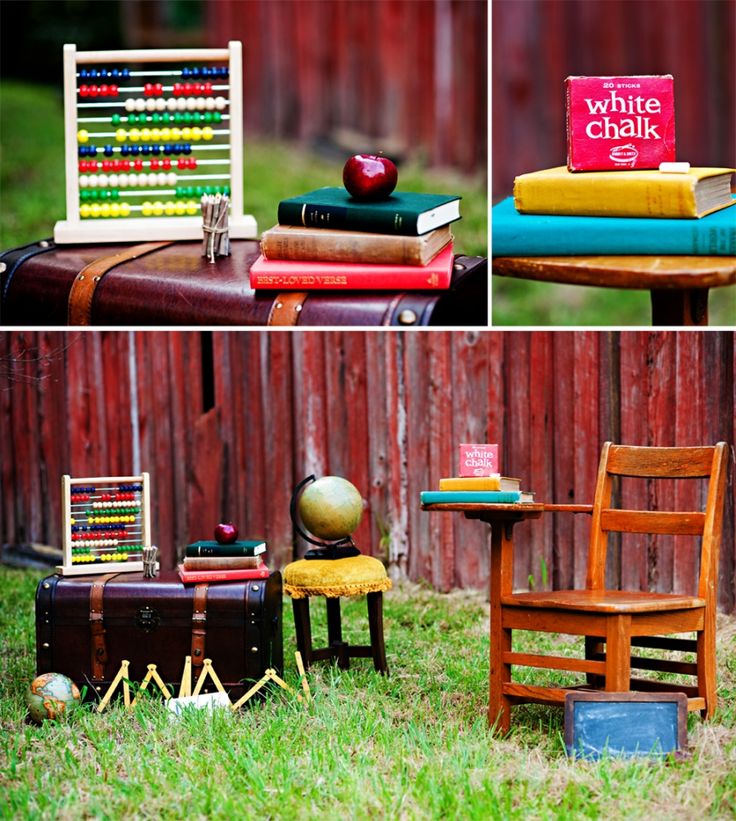 Rebecca from Simple As That recommends taking a few candid shots on the first day of school. Make sure you get one of your child walking to class and sitting at their new desk.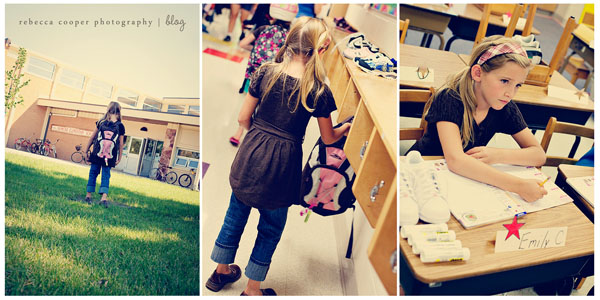 That Mom Blog framed a paper stating her child's name, year in school, and dream career. Then took a bunch of candid photos. Don't forget to let your child express themself in the pictures. That's what you want to remember the most anyways.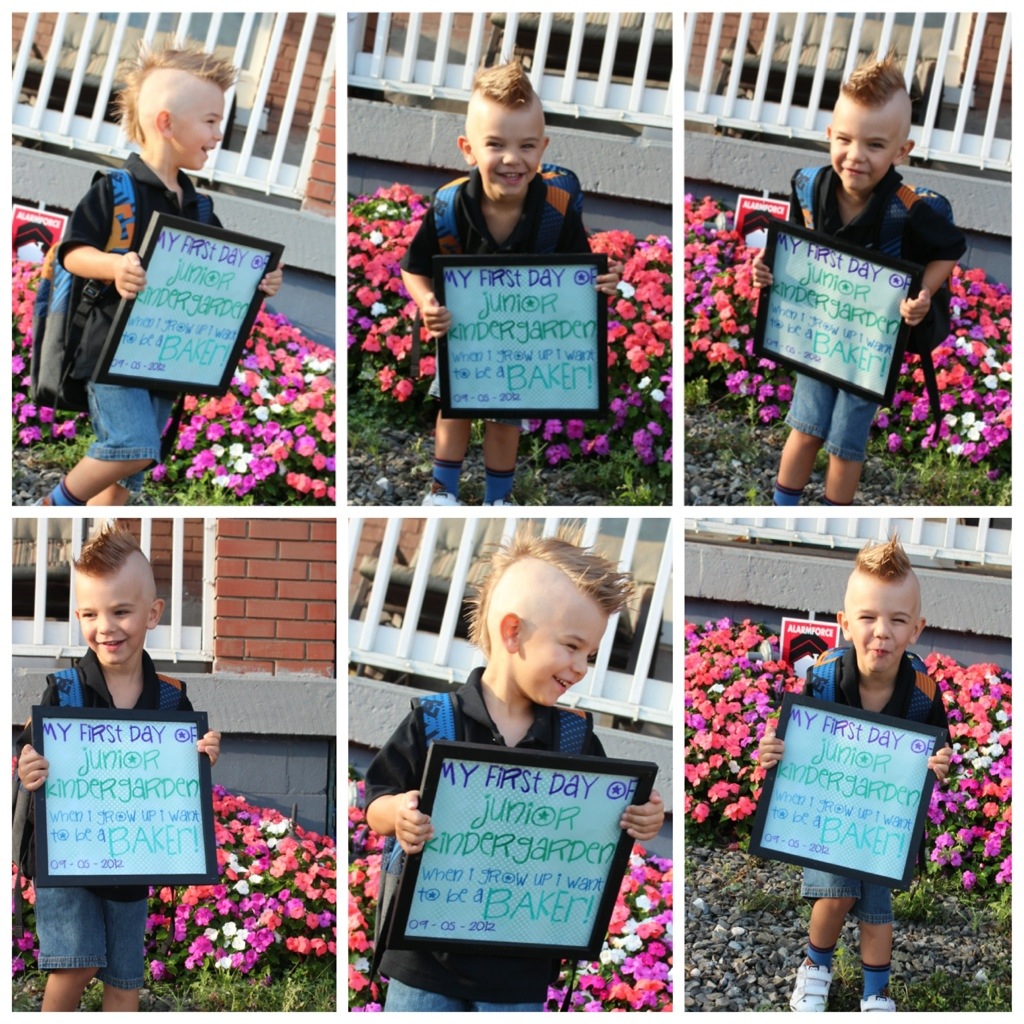 Childhood Beckons made this cute letter prop to use in first day of school pics. You can get wooden letters like this at most craft stores. Then all you need to do is paint it and write the important information. How cute and simple!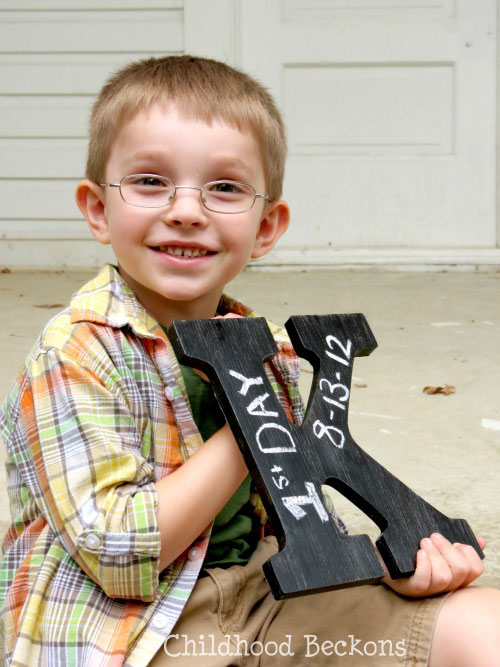 Watch Out For the Woestmans made a darling oversized T-shirt with "class of" stamped on it. You can take a picture of your child wearing this shirt every year until they eventually grow into it!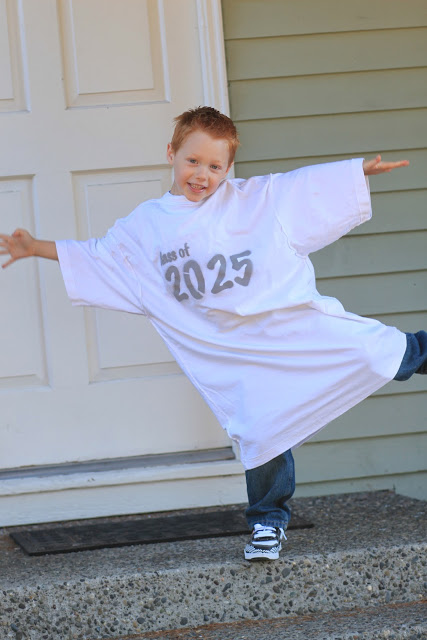 Ashlee Raubach Photography suggests taking some photos of your child with his or her classmates too! This is a great way to document and remember their friends over the years.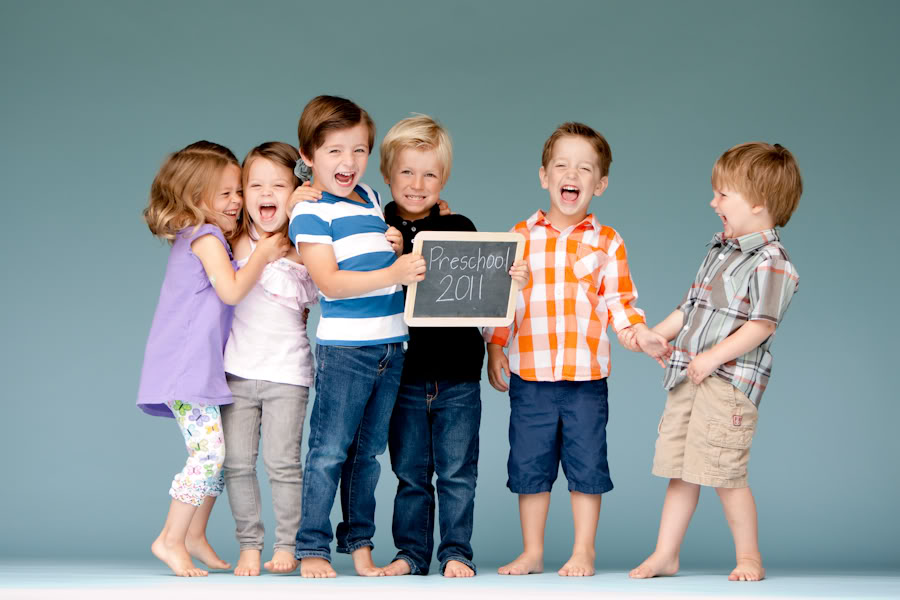 Priceless Impressions took back to school photos in front of the school bus–you don't get a more appropriate backdrop than that! And don't forget to take a picture with all your kids together!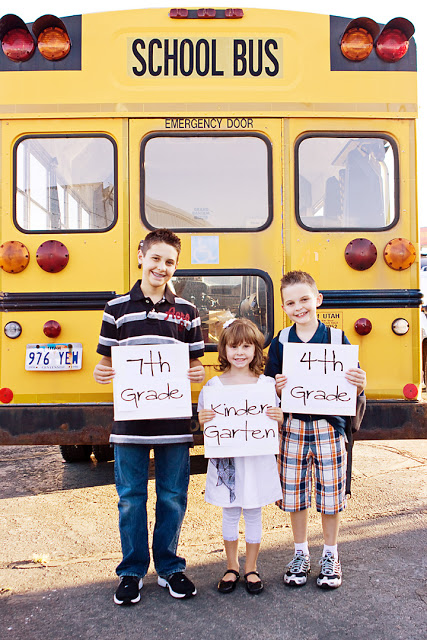 Adventures of Bradysitting made this adorable chalkboard sign in the shape of a conversation blurb. I love how customizable it is–and isn't this the cutest caption ever?!