The first day of school is a momentous occasion in my home. My kids get so excited about it, and I get sentimental about it. To make the day the best that it can be, we like to keep some traditions. I've gathered together several of my favorite traditions that I think you will like. Hopefully they become part of your back to school routine as well!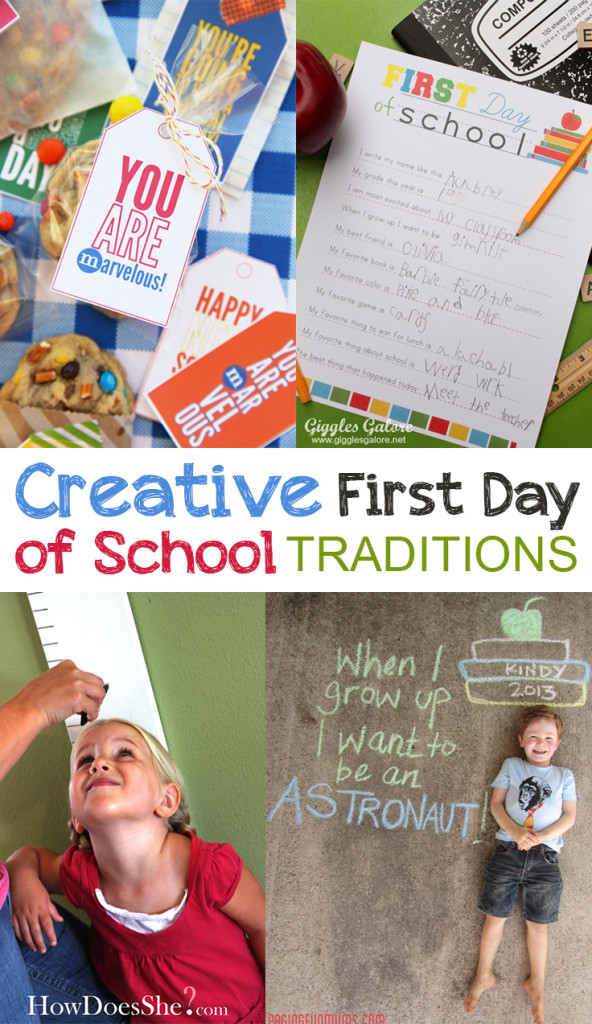 Every year Missy from How Does She? bakes each of her kids a giant cookie to commemorate their first day in a new grade. This would be such a great way to greet your kids after their first day–they'll be so excited to much on their cookie and tell you about their big day!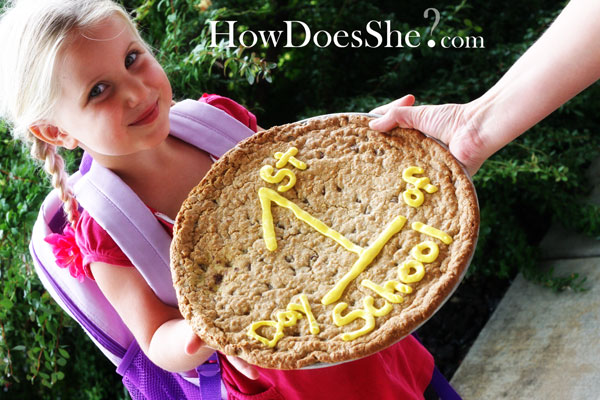 You simply must take a picture of your child on the first day of school. It's a great time to document how they're growing up. Paging Fun Mums posted this adorable backdrop drawn with chalk that would be super easy to make and obviously super adorable too!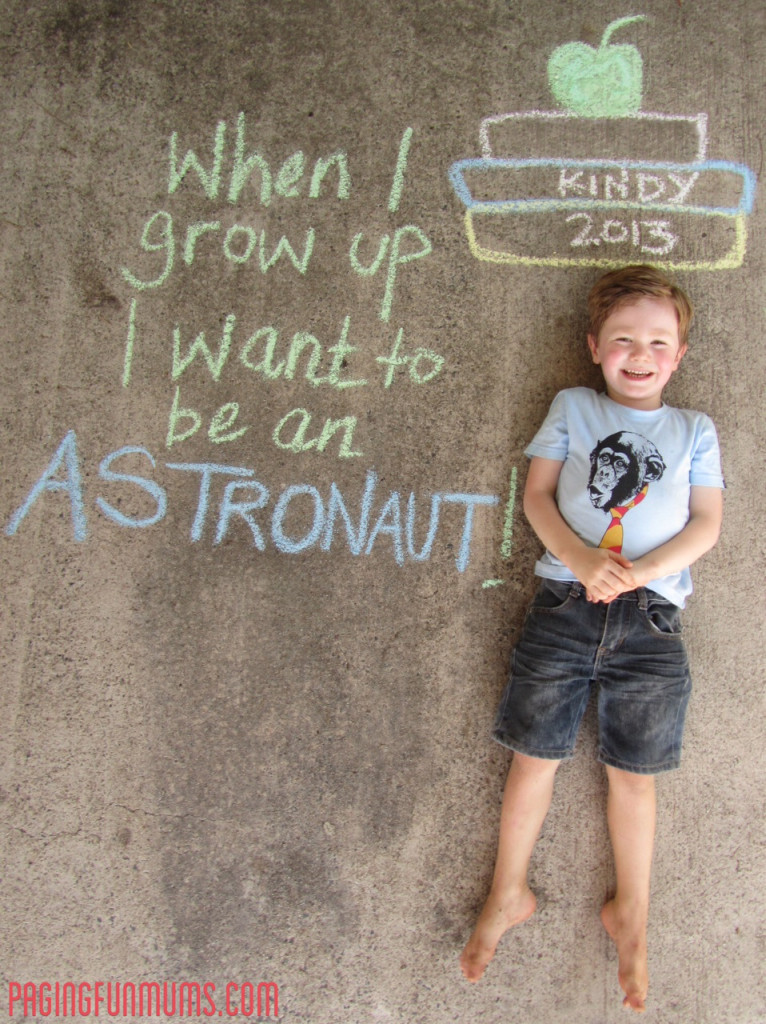 Buying new backpacks is a favorite traditions at our house. Kids love to pick out their very own, and it's a great way to help them feel more excited about the coming school year. Thanks Coffee Cups & Crayons for the adorable picture.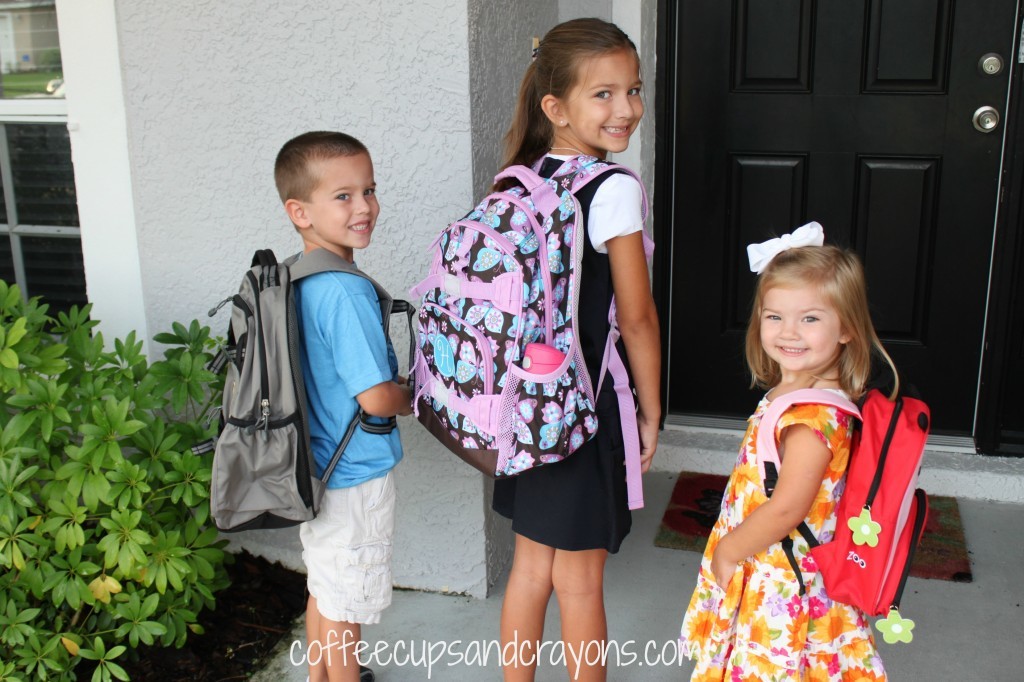 JDaniel4's Mom went all out and made her son lunch in the shape of his school's mascot! This is an adorable idea, but if you don't feel the creative juices flowing, just having a snack ready for them when they get home would be sweet.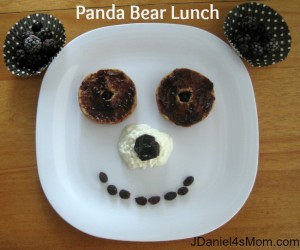 Hands On As We Grow suggests having your kids do self portraits at the beginning of every school year. You can get long sheets of butcher paper so that you can trace your kids first and then have them color in the details.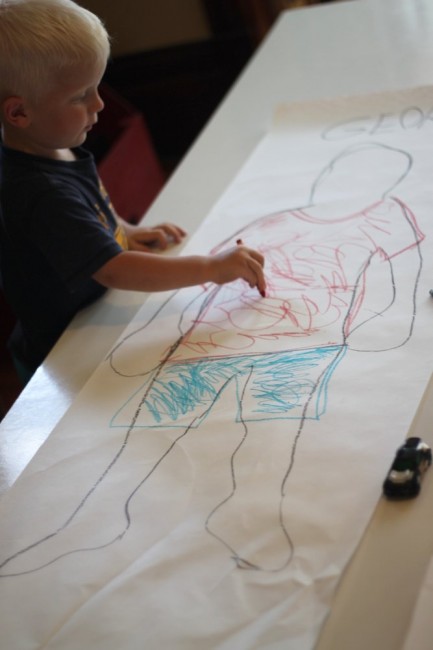 Missy from how Does She? makes a point to measure her kids at the beginning of every school year. This is tangible way to see how much your kids have actually grown. It may be surprising how much bigger they've gotten!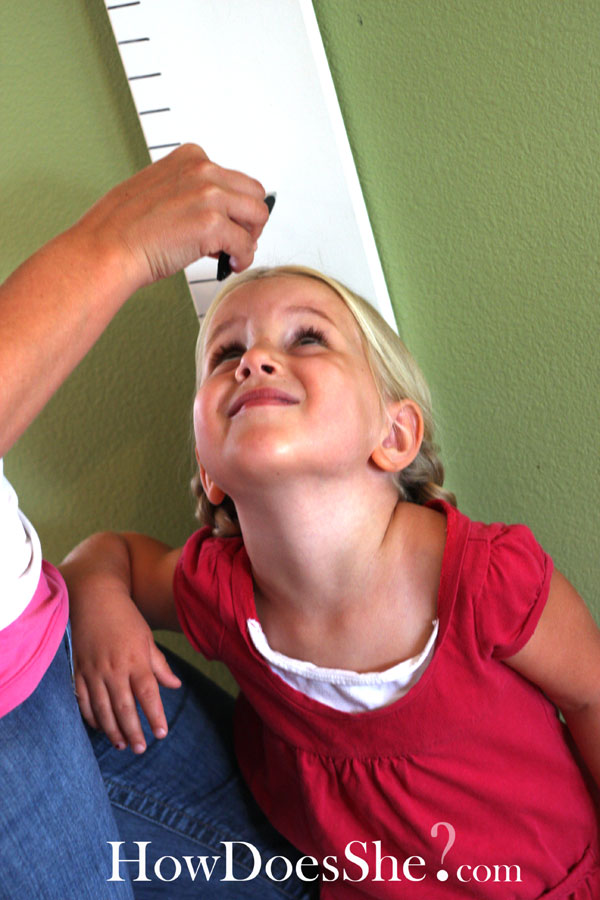 Giggles Galore posted a first day of school questionnaire for kids to fill out. This would be a great tradition to get started so that you can see over the years how your kids grow and change–not just with their answers, but also their handwriting!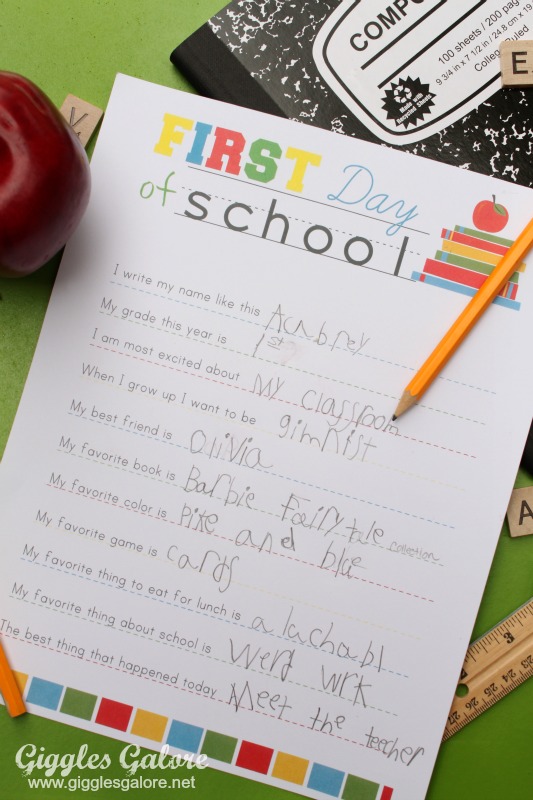 Eighteen 25 suggests putting on a back to school fashion show the night before the big day. You could invite grandparents or close relatives so that your kids can show off their new clothes and feel confident about returning to school.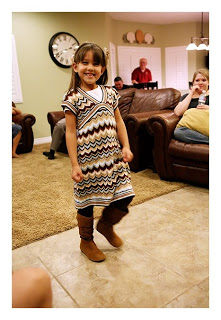 I love to fill lunches with sweet notes and jokes. It just makes lunch that much better. Our Best Bites posted some super cute printables that are perfect for the first day of school. But you don't have to stop after that! Lunch notes are awesome every day!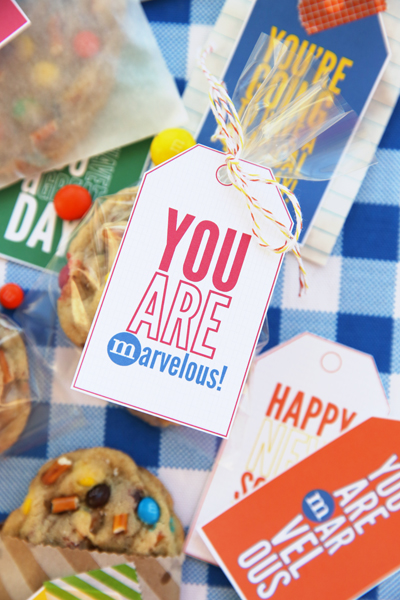 The Gunny Sack posted candy label printables with cute back to school puns. These would be super cute to pack in your kid's lunch as a special treat. They'll remember how much you love and care about them while they're tackling their first day back at school.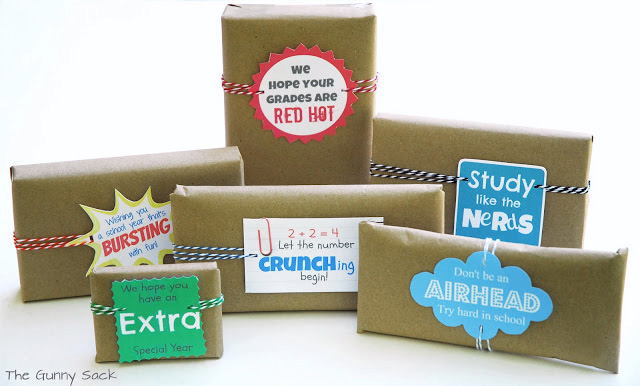 One of the best traditions you can start for the first day of school is having your child bring an appreciation gift to their teacher. I love this pencil vase from Celebrations. You could have your child help you to make this and then they could pick out some of their favorite flowers to fill it with.