Hangers may seem like they're only good for hanging up clothes, but there are actually lots of project you can make with old hangers! They're great for hanging a lot more than clothing. I've pulled together some of my favorite upcycling projects involving hangers. So if you've got some unused hangers hanging around (and I bet you do!) then it's time to get crafting!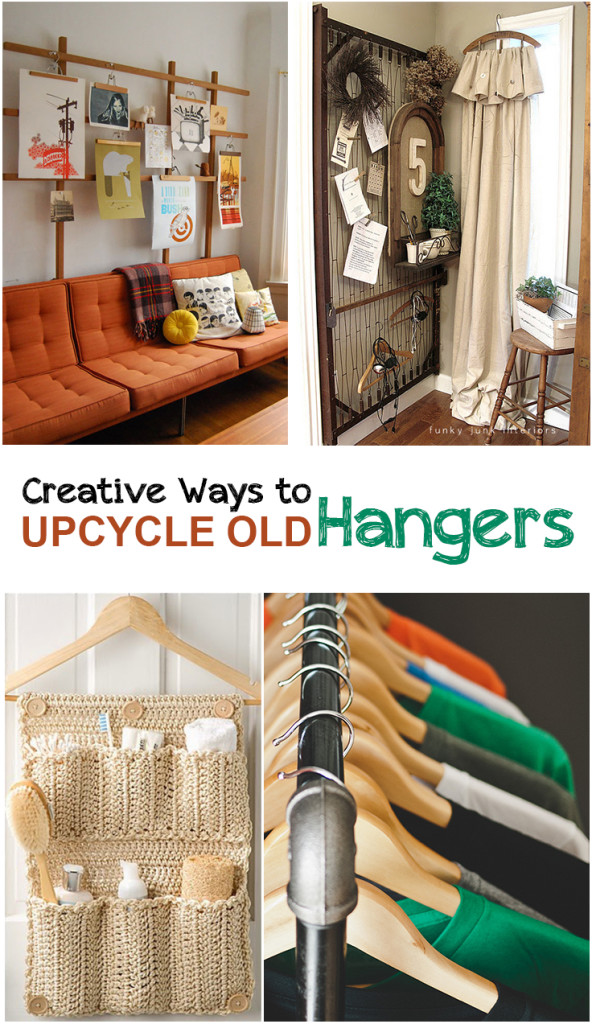 Craft River posted this awesome sunburst mirror that's made out of wire hangers! If you've got some hanger that are bent out of shape, this is a great craft project that will put them to good use. And it's gorgeous!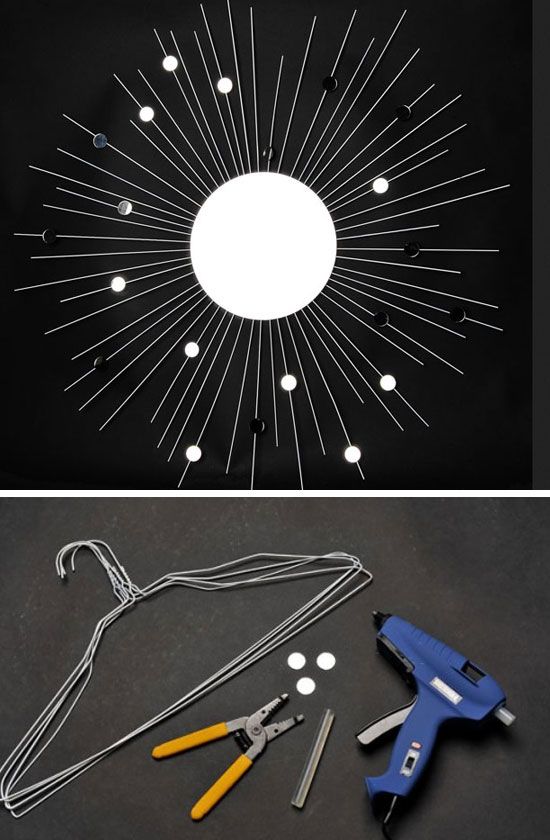 Das Rote Paket turned wooden hangers upside down to make these amazing animal inspired wall hangers. Not only are these super attractive and hip, they're super functional as well. It's a win/win!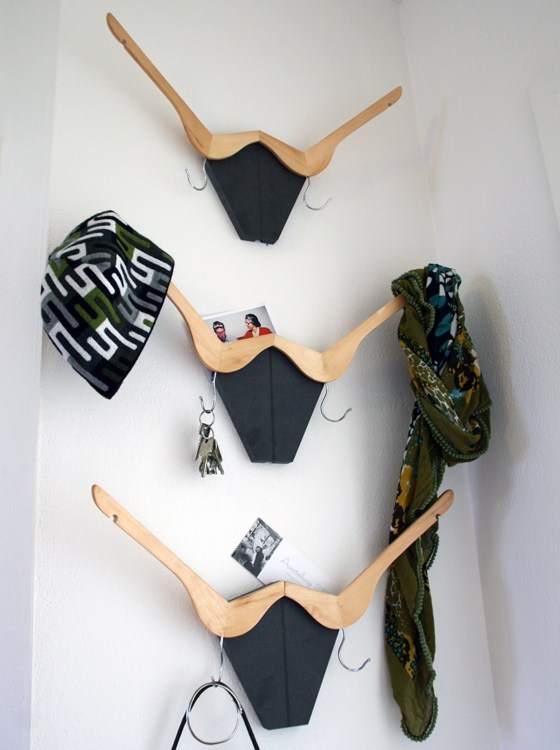 Arianna Belle used an old wooden hanger to store glasses. Hangers are perfect for storing accessories like scarves, jewelry, and glasses. So if you're always losing your favorite accessories, it's time to put them on a hanger!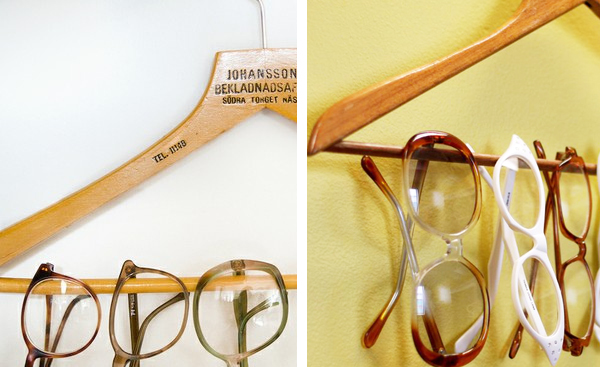 Make Zine used an old wire hanger to store a collection of wasi tape. This would be a great addition to any craft room. And the wire hanger is so light, you can hang it up with a simple thumb tack. Not bad!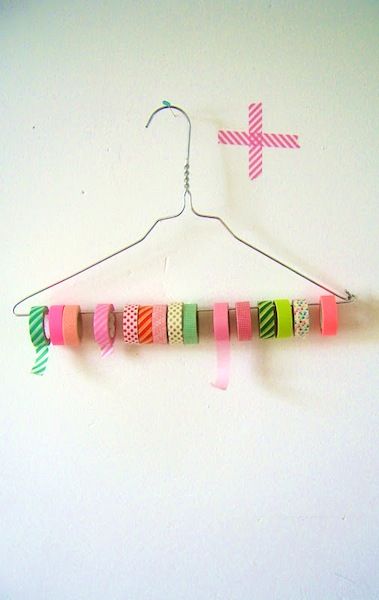 House Dressing Style curtain rings to a hanger and then used the rings to attach baseball hats. It can be tricky to find ways to store hats, but with a hanger it doesn't have to be!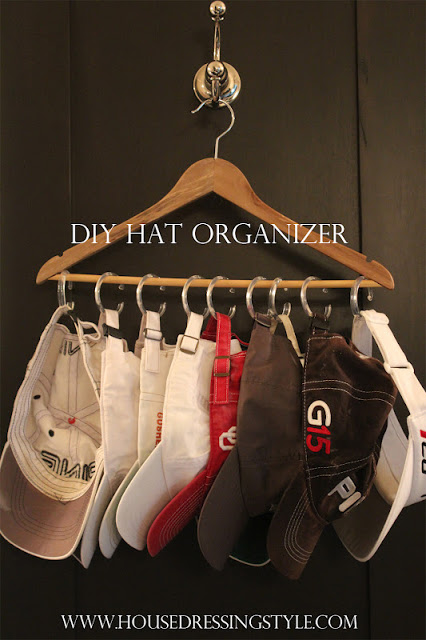 Love Aesthetics attached a simple wire hanger to the wall and used it to hang jewelry. I love how chic and sophisticated it is–perfect for a modern space. Simplicity is always the best policy.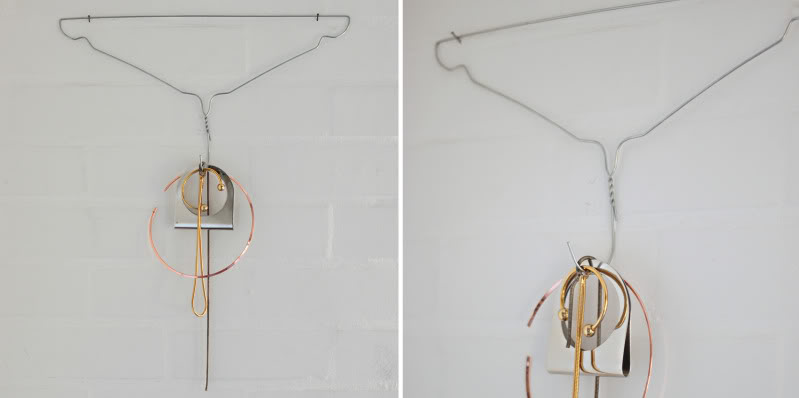 This caddy from Rainbows and Sunshine is such a great idea for upcycling an old hanger. You could crochet or sew the storage part and then simply hang it from a hanger. That way you can hang it in the bathroom or wherever else you need!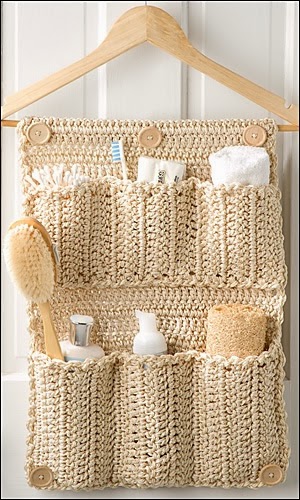 I love how Poppy Talk hung wooden pant hangers on this trellis. This is such a great way to display lots of pictures, and the best part is that you can change the art out any time you want without a hassle. What a fabulous idea!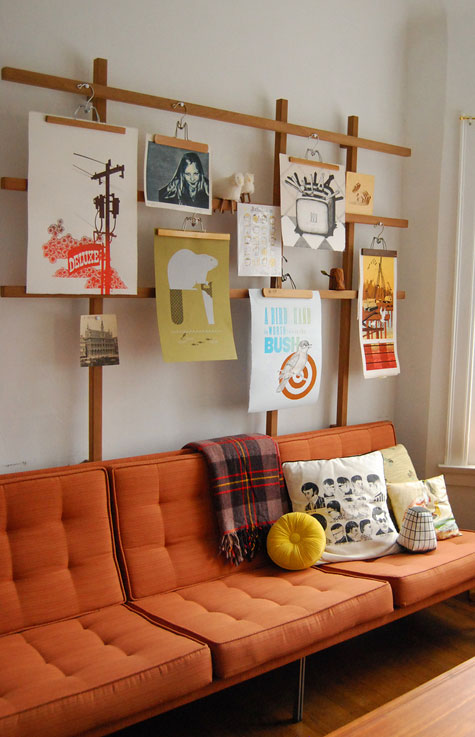 Super Ziper bent an old metal hanger into a handy dandy book rack. Hangers are the perfect size to store a couple books on the wall, and the hook on the top is easy to hang in any location. What an easy upcycle idea!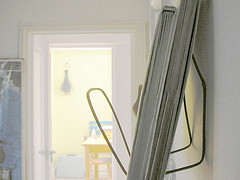 Organelle Design made this amazing light fixture out of old wooden hangers. This may be a time consuming way to craft with your hangers, but obviously the results are stunning. I'm super tempted to try this out!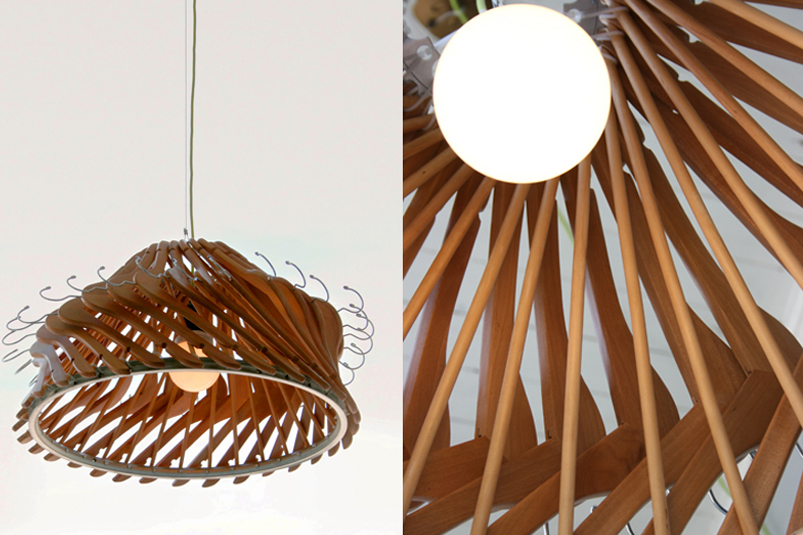 Better Homes & Gardens used a hanger to hang magazines in a convenient location. The best part about this storage method is that you can save your spot while you store! Not to mention you can hang your magazines wherever you need.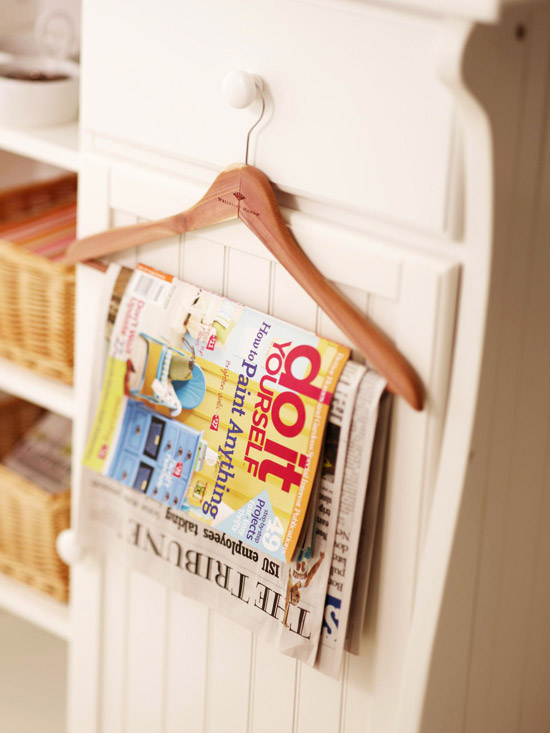 Funky Junk Interiors had the genius idea to hang curtains from a vintage hanger. If you've got a small corner in your house and you'd like to add a quick little window treatment, this is a great option. I love the rustic look!