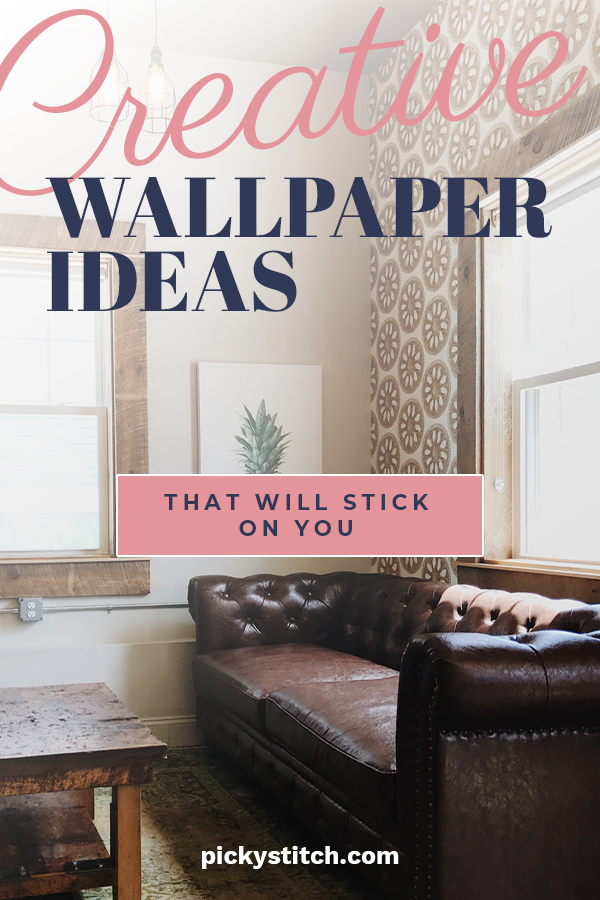 Wallpaper isn't outdated OR old-fashioned! In fact, wallpaper is coming back and better than ever. Wallpaper is a great way to brighten up shelving or the inside of an old drawer! You can even use wallpaper to cover a piece of old furniture but my favorite thing to do is create an accent wall in the home. There are so many wallpaper ideas and patterns and it's fun to brighten up a room with a wallpaper accent. These wallpaper ideas and prints are sure to stick on you, or at least something in your home! 😉
Before I begin sharing my wallpaper ideas with you, I figured I'd share where I purchase my wallpaper from! Though I frequent Home Depot for some wallpaper styles, one of my favorite places to purchase unique wallpaper is Houzz!
Also…before tackling any wallpapering project, make sure that you have the following things:
-Wallpaper remover (for removing any old layers!)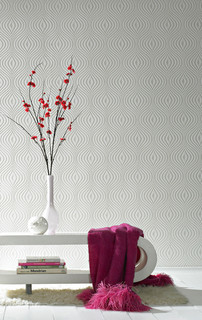 Keep things in your home simply elegant with a light grey wallpapered wall with an intricate white pattern. Because the pattern is busier, I would avoid using patterns like this to cover small rooms (crazy patterns tend to make rooms look smaller!) and would stick to accent-wall projects instead. This pattern reminds me of something that would be inside a palace!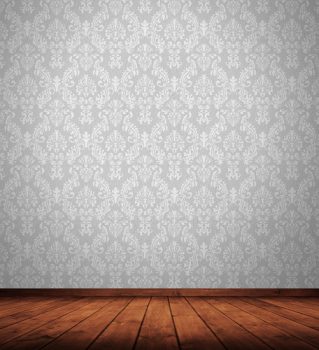 Speaking of beautiful patterns fit for a queen, this dark blue floral pattern definitely makes a statement. The dark color paired with a dreamy pattern make this wallpaper perfect for a bedroom. I loved how this DIYer chose a contrasting color for her bedside lamp, doesn't it complete the space in a really effortless way? This is one of my favorite wallpaper ideas.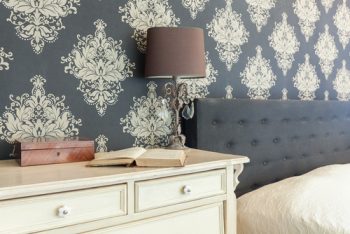 When used on a small wall in your living room vertical stripes can really cozy up your space! WIthout the striped wallpaper, this living room may have looked too modern or cold for some homeowner's tastes. The striped wallpapered wall creates the perfect home decor median between modern design and farmhouse feel.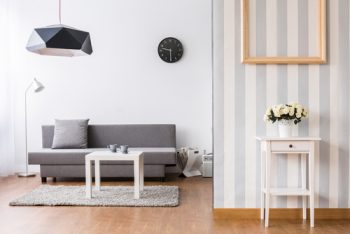 If you love the look of a wallpapered accent wall but would rather not commit to the actual wallpapering process (I've been there!) try this wallpaper idea! Use 2x4s and a large sheet of plywood to create a large frame that fits your custom dimensions. Paint after assembly. Before attaching the plywood to the frame, sand down the surface of the plywood and cover it in a layer of wallpaper. Once smoothed and completely dry attach your pieces together and enjoy your new wallpapered wall art! This was one of my favorite things to do while renting!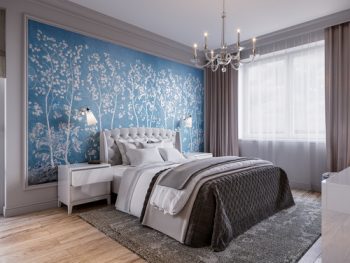 While looking for wallpaper ideas for my youngest son's room, I came across this tree pattern and I fell absolutely in love. I loved the woodsy look of it so much that I covered the entire lower half of his bedroom in it! The top half was covered in a navy blue color. It was my favorite room of the house for a few years! Or, at least until he made me change it, sigh.

Patterned wallpaper like this will make you feel like you are always on vacation, and who wouldn't want that? It's incredible how the wallpaper really completes the whole look of this space.