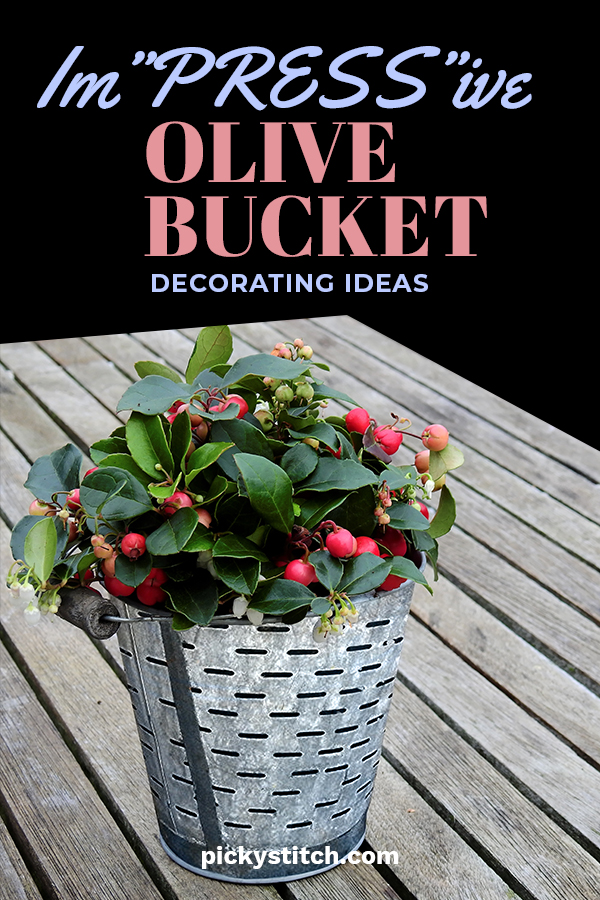 Over the last week or so, I've been so incredibly lucky to be traveling through Europe with my family members. So far we've visited London, the countryside of France, and the olive fields in Italy! Our travels aren't over quite yet, but during our time in Italy I became absolutely obsessed with olive buckets (who knew something so practical could be so cool?) and have since spent plenty of time trying to come up with ways to use olive buckets as decor throughout my home. I even managed to score a few legitimate olive buckets to bring back home to the states! Not only will I have a piece of home decor to always remember my travels to Europe by, but the rustic feel of the buckets will lend perfectly into the rest of my home decor. If you're looking for the newest trend in rustic home decor, you've certainly found it!  You can't go wrong with these olive bucket decor ideas!
First things first, if you haven't traveled to Italy for an olive bucket, you'll definitely need to purchase one! Though it's not quite as legitimate as one you might find directly from Italy, this olive bucket will definitely work just fine! You can find it on Amazon for only $69.99 and this bucket can be used for all of my olive bucket decor ideas.
Believe it or not, an olive bucket makes for an incredible planter! Place your favorite houseplant inside of it and watch it grow and blossom. Just be sure that you have something to catch and absorb the water under your plant, or you may end up with an incredibly rusty olive bucket with an ugly ring around the bottom!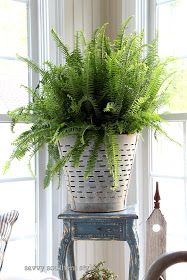 While we are keeping with the olive bucket as a planter theme, this one looks a bit different hanging from an old wooden door. This DIYer repurposed the wooden door and turned it into a unique wall hanging. It's amazing what a little DIY work can do! Fill your olive bucket with plant leaf cuttings or pine needles for cool seasonal appeal.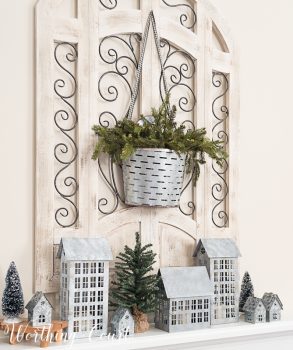 Speaking of holiday decor, an olive bucket makes for the perfect centerpiece! Stash holiday greenery, a set of ornaments together, and tie things off with a festive ribbon and a holiday garland. This is just the thing your dinner table needed! Find ribbon and a cute holiday garland at Michael's for cheap!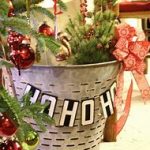 Olive buckets aren't just for planters and holiday centerpieces, they make fantastic light fixtures as well! To create, drill out a hole the size of a light bulb in the bottom of your olive bucket. The hole should be big enough to support the light bulb but not big enough that it falls through easily. Once complete, turn on your lightbulbs and watch your creation glow!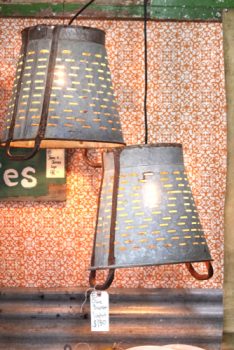 Instead of filling your olive bucket with a living houseplant, fill yours with dried Eucalyptus branches and cotton blossoms for a cool textured look, instead. Not only would this look fantastic in any farmhouse styled home, but the Eucalyptus will keep your home smelling delightful for months to come!