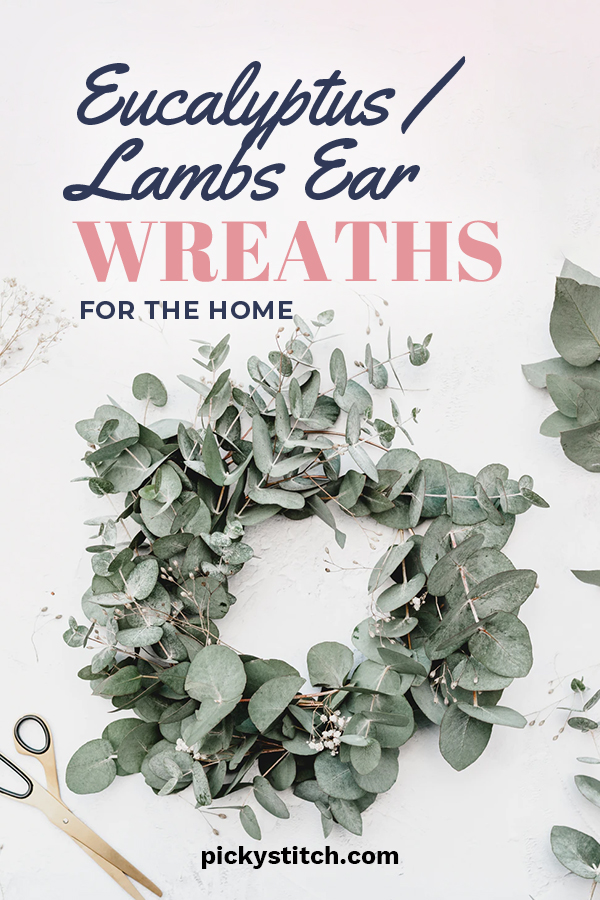 It doesn't matter what season it is, I love a gorgeous eucalyptus wreath or a lambs ear wreath any time of the year! Their rustic charm is something that I consider to be always appropriate! However, now that Halloween is officially over, these gorgeous wreaths are even more seasonally appropriate! Whether you make them yourself or purchase them from one of your favorite home decor stores eucalyptus and lambs ear wreaths are all the rage in home decor this season. Let's get decorating!
One of my favorite places to shop for home decor is at Amazon. I know, I know. It sounds ridiculous but they really do have great stuff from time to time, including this gorgeous wreath! For only $39.99 this 24-inch mixed eucalyptus wreath would look great on your door, hanging in a window, or even above a fireplace! If you love this eucalyptus wreath purchase it here! 
Pair a few eucalyptus branches with some flowering cotton for a festive Fall look that would look great in a farmhouse home during any time of the year! You could even finish things off with a holiday ribbon for more of a Christmas look. Though I love the versatility of this 22-inch wreath, my favorite part is how easy the branches are to arrange, should they become flat or squished! Find it on Amazon for an affordable $29.90.