Guess what? Not only is this mini eucalyptus wreath totally gorgeous (and the perfect thing to hang in a window!) but it's actually scented! Yes, scented! And it definitely smells better than the grape Magic Marker from your elementary school days. This tiny 9-inch wreath can be yours for only $23.00 and it's just the accessory needed to complete your living area. Purchase here!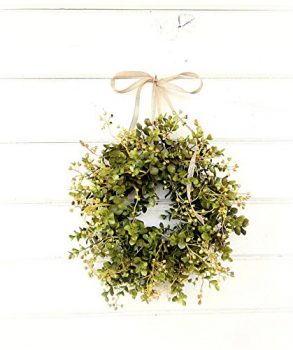 The lush color of this lambs ear wreath is sure to steal the spotlight wherever it is hung. Designed by the same group that made the mini eucalyptus wreaths above, this one smells just as incredible! Though it smells delicious, this stunning wreath is made from artificial lambs ear, so you can keep it a part of your home decor for years to come. They even have an option where you can customize the ribbon color and the scent of your 22-inch lamb's ear wreath. The options are endless and available for only $75.00!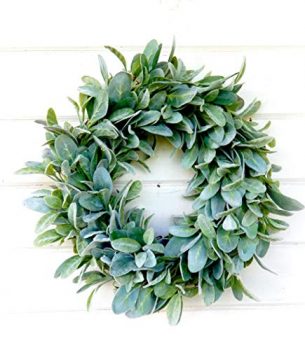 Feeling especially festive this holiday season? Pick up this eucalyptus and lamb's ear wreath from your local Cost Plus World Market. This wreath does cost quite a pretty penny (it rings in at pricey $72.99) but it's made out of real greenery (and real red pepper berries!)  for a natural (and smell, oh imagine the wonderful smell!) look that absolutely cannot be beaten! Your front porch will look instantly fresh with a colorful wreath like this.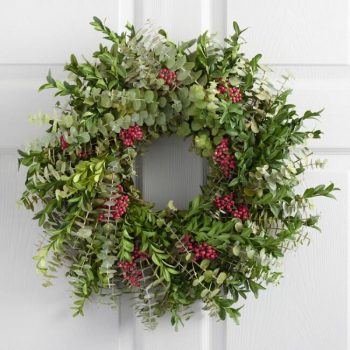 Last, but not least, this live Olive, eucalyptus, and lamb's ear wreath is another great option from World Market.  Though you should keep it out of direct sunlight, this live wreath should stick around for a few weeks. Some buyers even said that the wreath was alive and still kicking two months after the purchase!