I don't know what I would do without a set of coasters in my home! I know that my furniture would probably look a little more worn down than it does currently! I love to change up the types of coasters I have around my home, they're super easy to DIY! There's no need to break a "sweat" these DIY projects have you covered!
If you are looking for away to add touches of color (and style) to your tablescape, check out this tutorial from DIY and Crafts.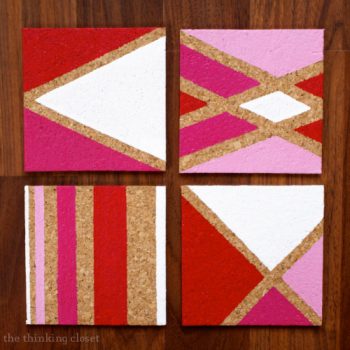 Bring a sophisticated accent to your table with these lace covered coasters from Mod Podge Rocks. You will definitely need a bottle or two of Mod Podge to make these for yourself, so be sure to stop by your local craft store before beginning!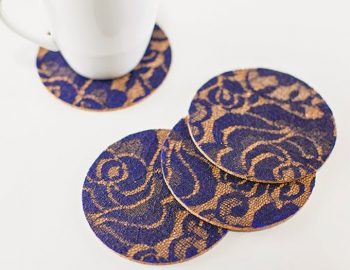 Combine cork and leather together for a set of DIY coasters that will NEVER get ruined! Confessions of a Secret Crafter has the DIY coaster tutorial that will keep you from buying coasters from the store!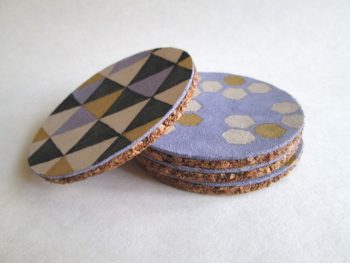 I love when I can come up with a few easy ways to repurpose things I already having laying around the house. Here, the girls over at Petals to Picots show you how to repurpose an old t-shirt and weave it into a totally absorbent coaster.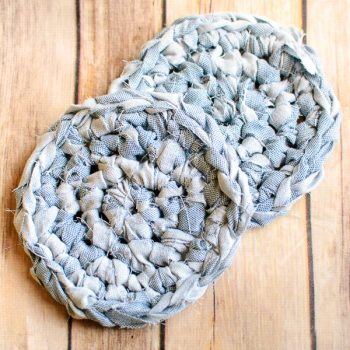 Inspired by the expensive coasters at Anthropologie, Sisoo shows you how to make them for a fraction of the cost, and only a little more effort. These would make incredible gifts! Don't miss this easy tutorial.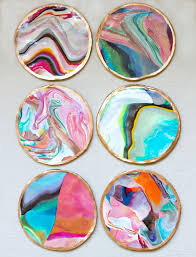 Dress up a set of mini coaster pallets with a few pieces of your favorite design of Washi tape. Unfortunately, pallets don't come in the "mini" size, but you can make them yourself! Use this tutorial from Washi Tape Crafts to help you with the process!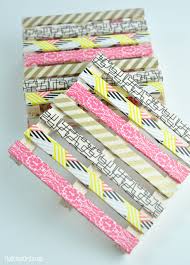 The 36th Avenue figured out how to make these DIY stenciled coasters in less than a minute. You read that correctly! You just need a minute of time per coaster! I think I can tackle this project this afternoon.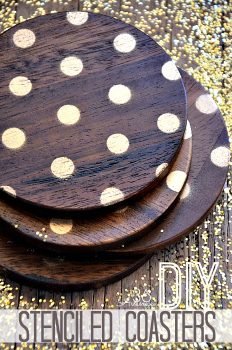 Channel your inner DIY diva AND your inner sailor with these DIY coasters from Nourish and Nestle.  You'll need to know how to tie a Turk's Head Knot, but Lynn from Nourish and Nestle walks you through the process.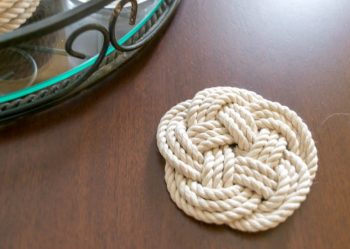 DIY felt coasters cut into fruit shapes are the perfect addition to any summer tablescape. Tutorial from DIYs.com.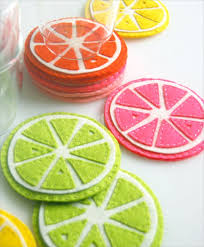 If I made these for my home, my kids would spend more time playing with the coaster than actually drinking their drink! I love how fun these look, and I'm sure my kids will love them too! Learn how to make some for yourself (you will need lots of wool felt balls!) using this guide from Inspired by Charm.