Calling all those who love a little pizzaz, shine, and a little sparkle! Forget the clean up of crafting with glitter, and focus on the fun instead! Isn't that a little easier said than done? With these easy clean up glitter crafts, you get the best of both worlds!
Prior to starting your craft, pick up these items for glitter cleanup at the store:
-Paper towels
-Lint rollers
-Drop cloth (this is optional, sometimes I find that the clean up is worse on a drop cloth-like surface)
1.Glitter Shoes
Cover a pair of canvas shoes in Mod Podge and coat it in glitter. Once dry, cover your creation with a rubber sealant to keep it in tip-top shape!
*I would do a craft like this over an empty garbage sack! You can reuse the glitter, and you'll have a smaller mess to deal with.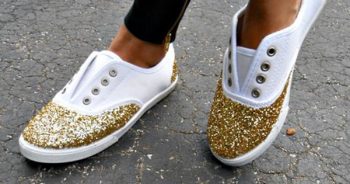 2.Glitter Vases
My favorite thing about these gorgeous glitter vases is that there was hardly a mess! Cyd from The Sweetest thing shows readers how to craft with Mod Podge, glitter, and a little bit of tape. These can't be missed.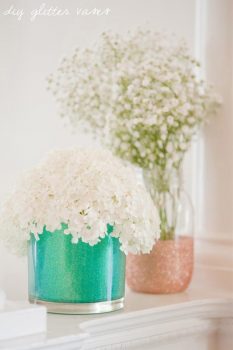 3.Glitter Picture Frames
Spend less than $5 and 5 minutes of your time to make these statement-frames. Wooden frames from Dollar Tree, Elmers Glue, and your favorite glitter shade will pull your DIY into tip, top, glittery shape.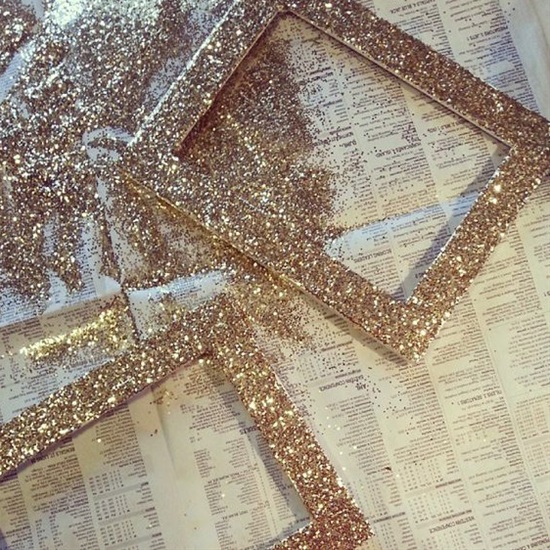 4.Leaf Garland
Perfect for an autumn garland! You can use fake or real leaves for this DIY, but fake leaves will definitely stand the test of time! The blogger behind this creation (House of Jade Interiors) used fake leaves found at the Dollar Store; look how incredible they turned out!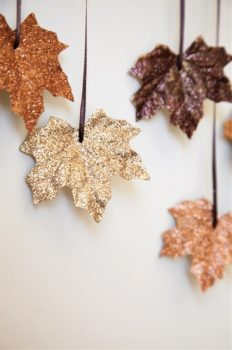 5.Glittery Candles
You can make these in an old shoebox, so there is virtually no clean up. Coat the candles in spray adhesive and soon the glitter onto the candles. Roll and repeat.Let it dry overnight!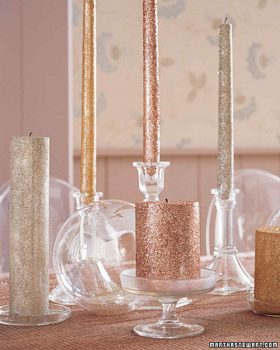 6.Invitations
The clean up on these adorable invitations because the glitter is used in such small quantities. Martha Stewart will show you how to get this DIY done. You might need some supplies from Michaels!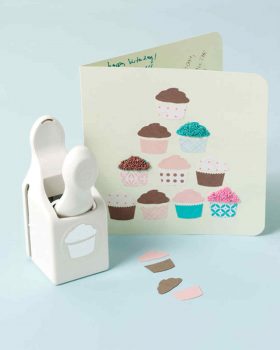 7.Camera Strap
Coarse glitter is what you need to make this camera strap pop. Fortunately that makes the clean up process a whole lot easier, as well! Pick up fabric glue, rhinestones, and Mod Podge at your local craft store prior to starting this craft. This would make a great gift idea!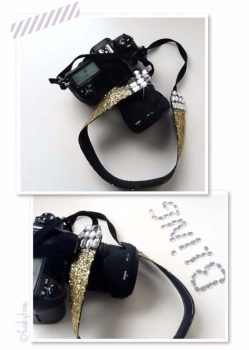 8.Glitter Lantern
Lighten up your front porch with a DY glitter lantern like this! Add a paper lantern, coarse glitter, and spray adhesive to your shopping list if you plan on making this!
*Use a drop cloth for easy clean up!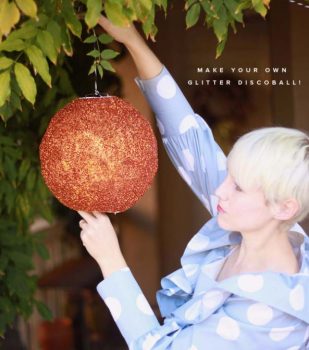 9.Glitter Wall Art
This is one way to take your closet from drab to fab! Penny Pincher Fashion, the DIY genius behind this project used a magic substance called "Diamond Dust" and it's what makes this wall art look completely glamorous.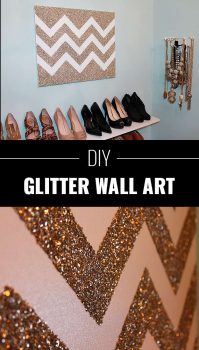 Start your glitter crafts now! Here are the links to all of the craft projects featured in this post: