It isn't the holidays without the infusion of gorgeous green garland in every place imaginable, and I've been known to spend some serious money on garland! If you are looking for a cheaper alternative, it's pretty easy to DIY your own garland with basic items found at Michaels. Here's my guide to getting totally gorgeous holiday garland:
This pine garland isn't considered a DIY, but it is relatively inexpensive when bought through Amazon. It's only 12 dollars, for two sets of 9 foot long garland. Use leftover ornaments to give your staircase some pizzazz!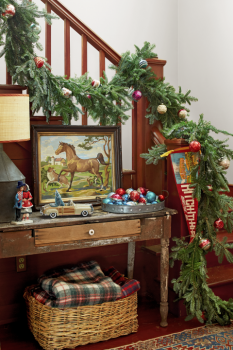 You can DIY this ornament with some paper, string, and glue. And chances are, you already have a lot of this hanging out in your craft room! Kid Spot used wrapping paper to make this paper garland look extra festive.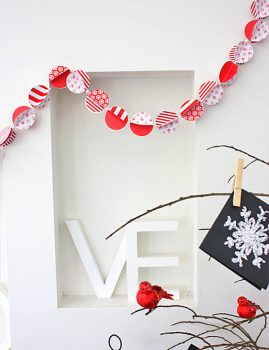 Keep your gifts for neighbors easily accessible by making them a part of your holiday garland. Simply use ribbon to tie and hang mugs full of sweet treats down your banister. Simply untie one when you have holiday visitors! Via Country Living.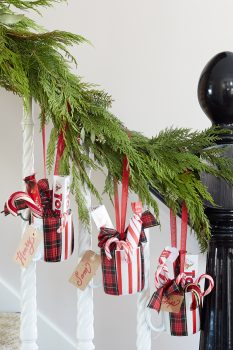 Put your holiday fabric scraps to good use with this pretty DIY garland. Using a string of regular Christmas lights, tie and attach your fabric scraps across the lights. Easy, peasy, right? Check out the tutorial (if needed) from Life After Laundry.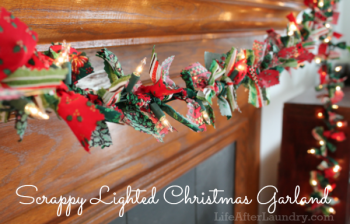 Got an extra five minutes? Head to your craft room and bust out this holiday garland! Purchase a large circle punch (at Michaels) and some glittery scrapbook paper. Use your Cricut to make the JOY letters, or you can purchase them pre-made. You will need to add the sparkle, though! Tutorial from 5 Minutes for Mom.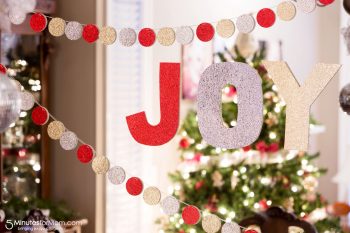 Keep things traditional this Christmas with a cranberry and popcorn garland. Purchase floral wire, and use a needle to string everything together. Your kiddos can help you with this one, but be careful that little fingers don't get jabbed. Tutorial via Salty Canary.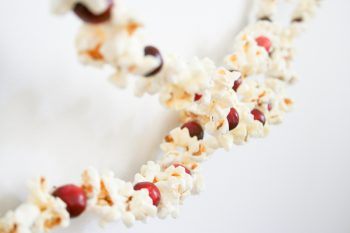 Another fun craft project for the entire family!  Pick up some multicolored cardstock pieces, and cut them into long, skinny strips, these will make the "bulb" portion of the holiday lights. Use twine to string them together, and this tutorial from Stubbornly Crafty to make your own paper Christmas lights.