I'm one of those people that love to use mason jars for anything and everything. I've been on a recent "no plastic" kick so I use mason jars to package things like bulk shampoos, body wash, cooking supplies, and more. But of course, these are some of the more practical ways to use our handy jars. If decorated correctly, you can use a mason jar to make yourself adorable Valentine's Day crafts. Keep reading below to find several other DIY Valentine crafts using mason jars.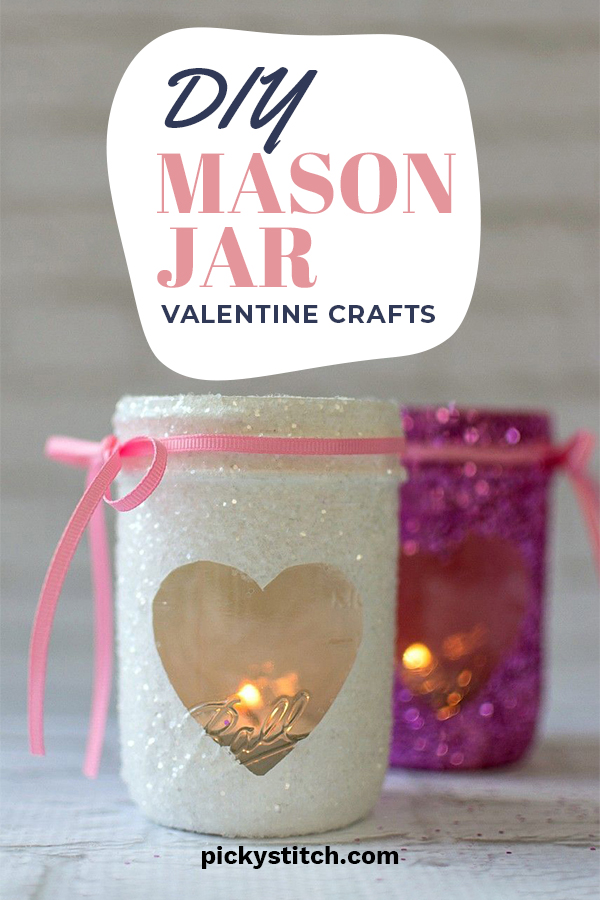 DIY Valentine Crafts: Painted Mason Jar Vases
Cover three large mason jars in paint so that one is white, one is pink, and one is red. Before the red one fully dries, roll it in red glitter for an added effect. After your painted jars have finally dried, give the white and pink jars a little detailing with some glitter glue. Just write in your favorite message! Fill the jars with roses or peonies and tie off the mouths of the jar with some ribbon to complete the look.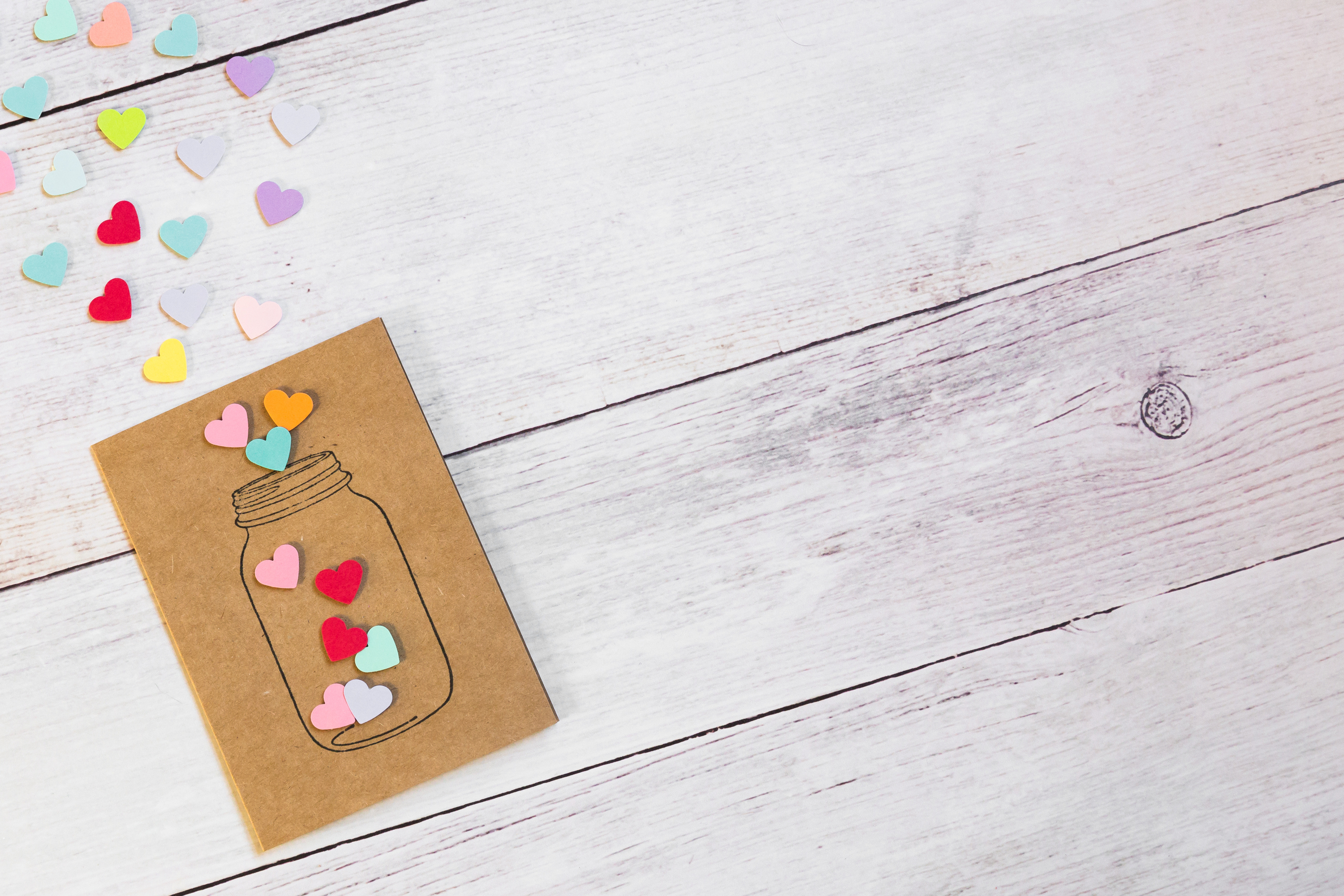 DIY Valentine Crafts: Tea Light Holder
Pick up two of the quart jars and use painters tape to block out a heart shape on the front of the jar. Make sure the paint is completely smoothed down. Next, paint the jar in the color of your choice (pink, red, or white would obviously look great here) and cover it evenly in glitter before it dries. After the paint on your jars has fully dried, gently peel off the heart-shaped tape on the front of them. Drop a tea light candle (either a real one or a fake one, it really doesn't matter) and watch it glow through the heart-shaped hole. Pretty cool, huh?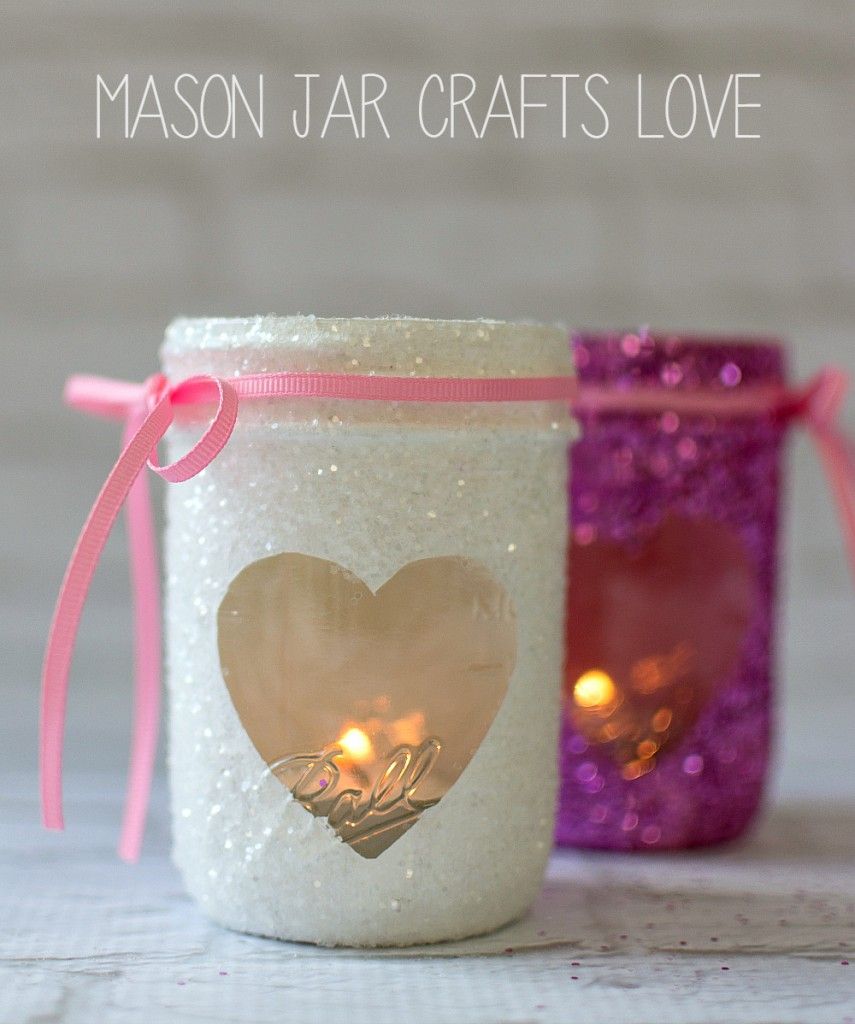 DIY Valentine Crafts: Candy Vase Filler
Painted or not, I love to use mason jars as vases! This Valentine's Day, if you are looking for a cheap and easy option, fill a clear mason jar with candy hearts. Next, fill the vase with fake flowers, berries, or whatever else you had in mind! Since no one in my house actually likes to eat candy hearts anyway, this is a great way to put them to good use.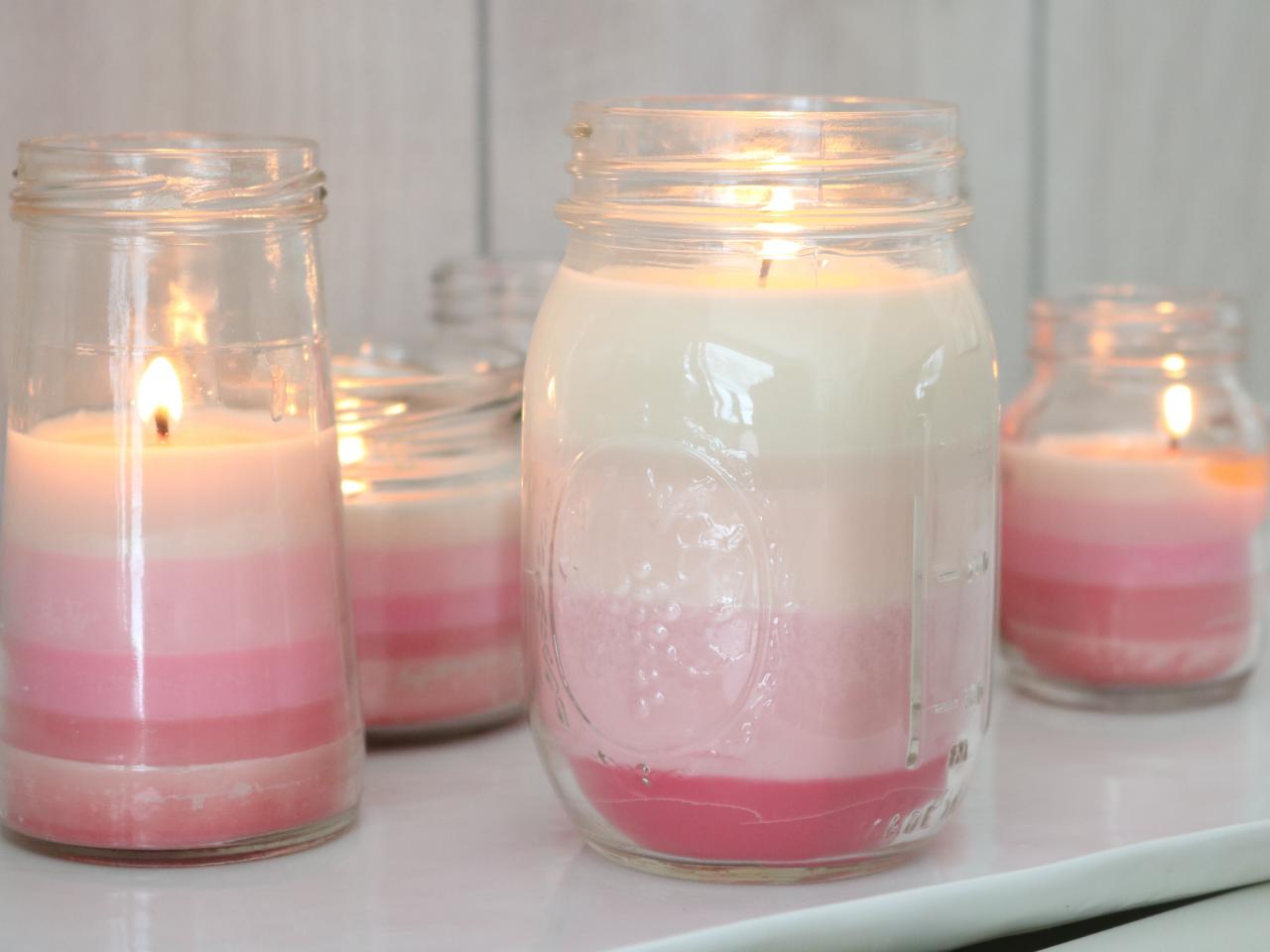 DIY Valentine Crafts: Mason Jar Candles
Make your own custom mason jar candles for Valentine's day! To create, cut a heart shape out of a doily and hod podge it to the center of the mason jar. Let fully dry, and while doing so, get started on your DIY candle. You'll need four cups of soy wax flakes, 8-inch candle wicks, and the fragrance of your choice. Slowly melt the wax flakes and the fragrance together over low heat. Add food coloring to make it fit for the holidays. Once fully melted, pour the wax into the mason jars, insert the wick, and hold the wick center (or use a wick holder) until the max has solidified. Now all you have to do is light and enjoy. Full tutorial here.