I just love it when I can create beautiful Christmas decorations out of things that I already have laying around the house. If you're like me, you probably have tons of scrap material leftover from your various DIY projects, and it's always nice to put that stuff to good use. Today, I'm targeting my scrap wood pile with these awesome DIY 2×4 Christmas decor pieces. Take a look at my favorite ideas below!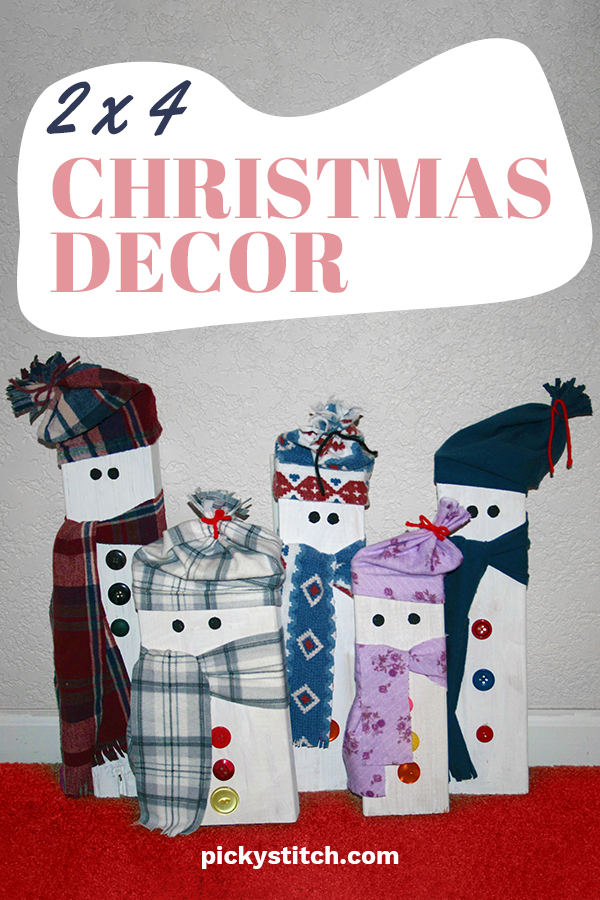 Oh Scrap! DIY 2×4 Christmas Decor
DIY Ho Ho Ho
This project is simple! All you'll need is one full-sized 2×4. Now, paint the wood red and stencil in a holiday greeting like "ho ho ho." You could even go further and paint on a thick black belt with a gold buckle so that your piece of wood looks like Santa. Pretty cute huh? Idea 
from here.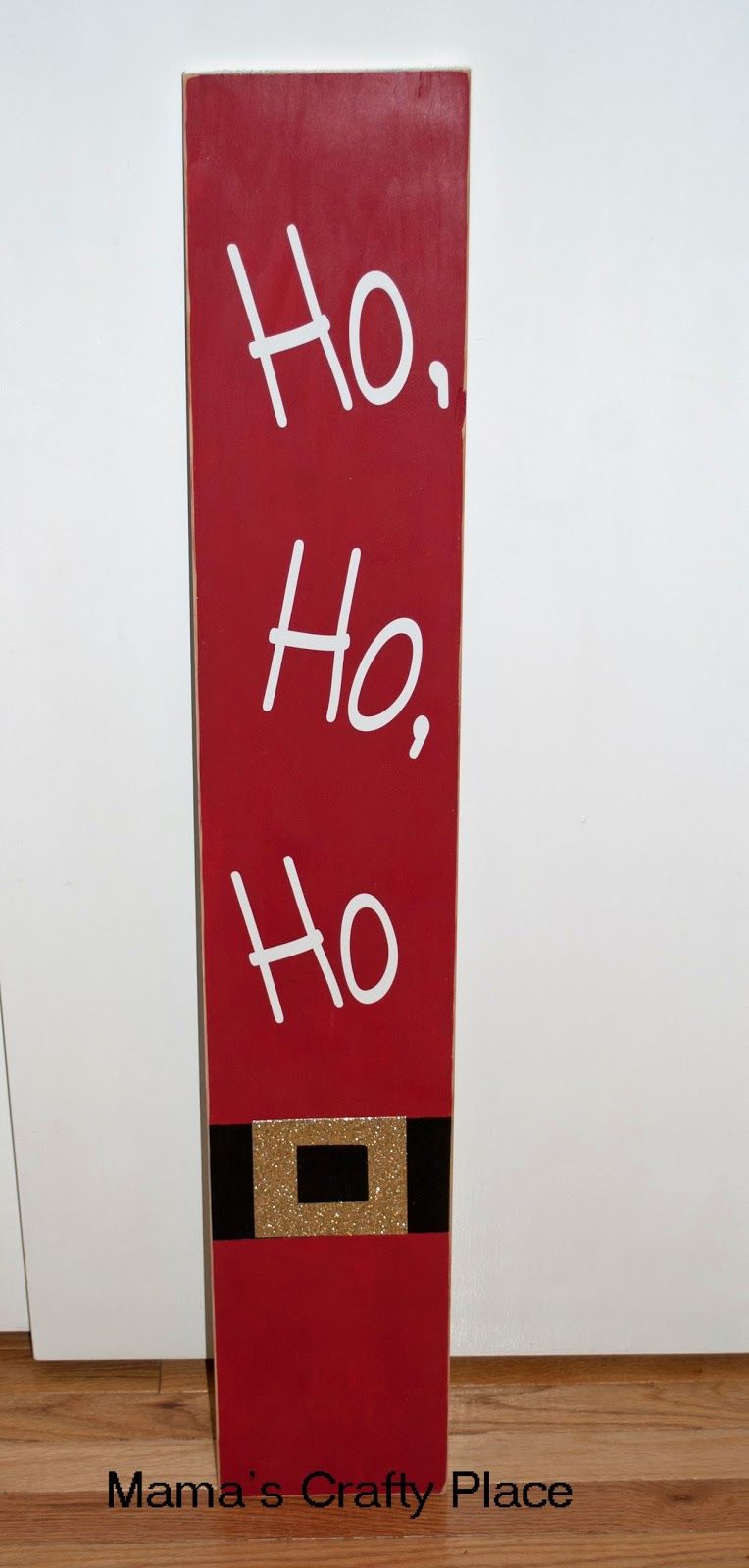 DIY Reindeer
 I love how cute and simple this idea is! Create your own family of reindeer out of variously sized 2×4 pieces of wood. Keep their sizing as randomized as possible to really create that "family" look. Once the wood is cut, cover your 2x4s in pieces of wood in a brown coat of paint, taking care to draw in their features. Finish off the look with some foam (or wood, if you want to cut them out!) antlers. 
Full tutorial here
.
DIY Snowman
Start with four 2x4s and cover each of them in a few coats of white paint. After the paint has fully dried, attach the 2x4s together. Once attached, use a saw to cut a large circle out of the wood. Now, all that's left is to give your snowman some facial features with some paint, ribbon, and even an old scarf to complete the look.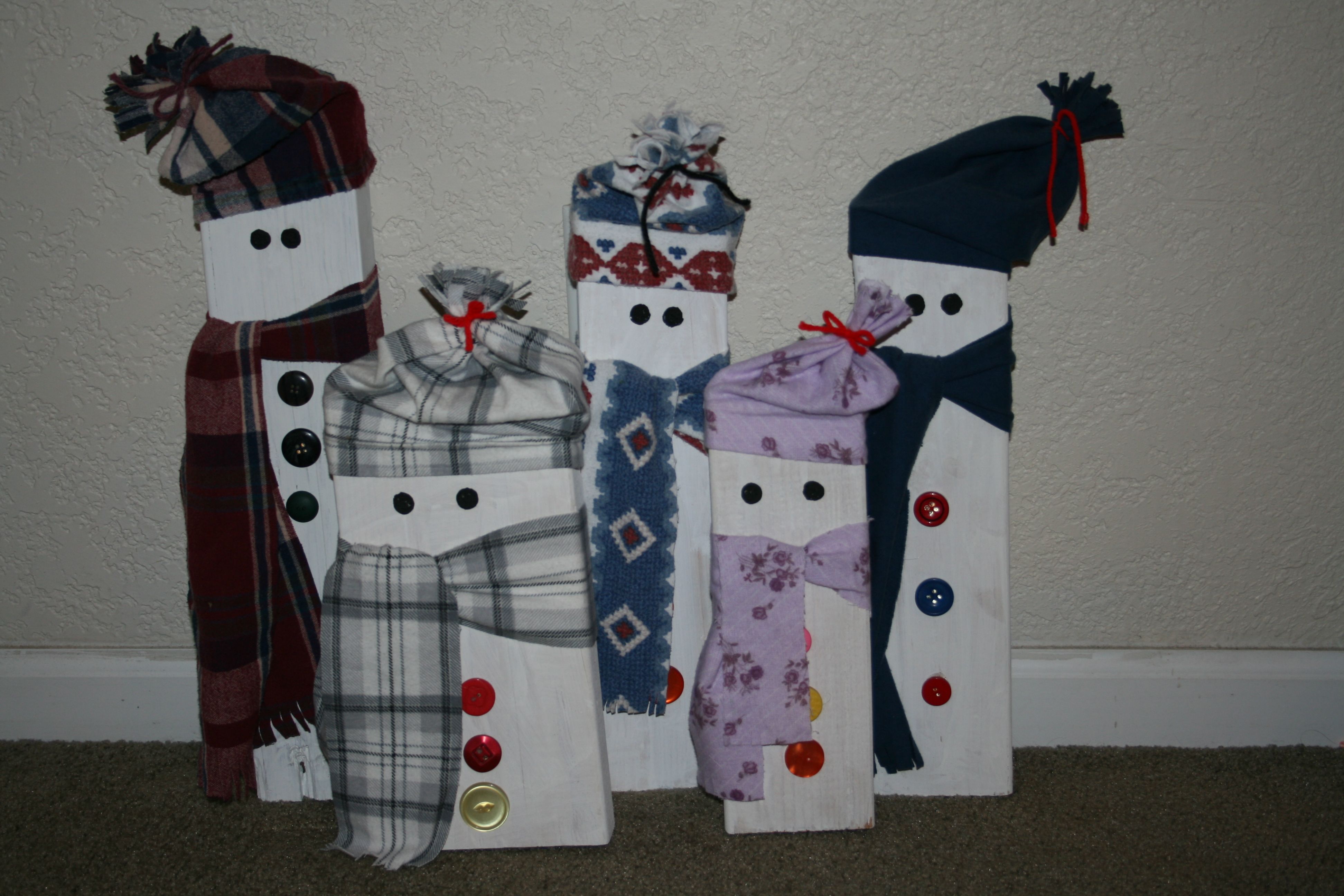 DIY 2×4 Christmas Decoration With Bells
Starting with 3-4 long pieces of 2×4, cut them so that they are descending in size. Take your largest piece and use it as the "trunk" of your tree. Next, order your other pieces from smallest to biggest and attach them to the trunk so that they create "branches." Now, give your project a good coat or two of paint so that it looks like a Christmas tree. Decorate your tree with bells, ornaments, and even lights. Finish it off by making a stand for your tree with this tutorial.
DIY Believe Sign
It's always important to remember to believe in the spirit of Christmas during the holidays. Fortunately, this DIY is an easy way to make that happen! Cover a 2×4 piece of wood with a few coats of paint, once dry, stencil your holiday message onto the board!